8+ Side Hustles That Pay Weekly In 2023
In today's economy, having a steady income stream every week can provide much-needed stability.
Side hustles that pay weekly allow you to get paid frequently for your work instead of having to wait out longer payment terms.
The great thing about weekly side hustles is that the quick payout schedule creates consistent cash flow you can rely on.
This income can make financial planning and budgeting easier when you know you have money coming in predictably each week.
Plus, you can immediately put that weekly income to work for you instead of waiting around for bi-weekly or monthly payouts.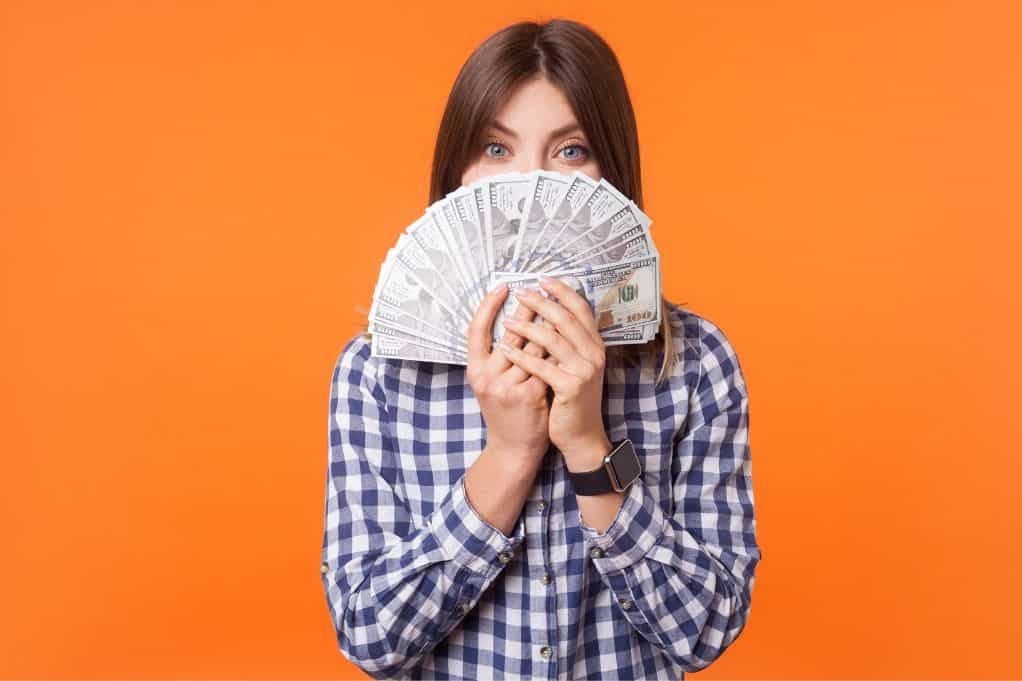 But not all side hustles are equal, so we found some excellent options to help line your pockets every week.
Whether you want to leverage your skills and passions or just earn extra money, these weekly-paying gigs can help supplement your income.
Now, let's take a look at some side hustle jobs that pay by the week!
Best Side Hustles That Pay Weekly
When it comes to side hustles, there are plenty of options for all types of interest, from pet sitting to data entry jobs.
1. Rideshare driving (Uber, Lyft)
Rideshare driving can be a flexible way to earn weekly supplemental income.
Uber pays its drivers on a weekly basis; however, drivers can cash out their earnings up to 5 times per day using Instant Pay for a small fee.


Lyft also pays weekly, and drivers can get paid sooner using Express Pay or Lyft Direct.

Payments for the previous week's rides are distributed by both Uber and Lyft on Tuesdays.
Here are some recommendations to increase your earning potential:
Sign up for both Uber and Lyft to maximize your ride options; this gives you a better chance of having a passenger nearby.


Drive during peak times like rush hour, weekends, nights, and special events when demand is highest. Morning and evening commutes are especially lucrative.


Position yourself in busy areas; hang out near airports, bars, concerts, conventions, or sports events where people will likely need rides.


Uber and Lyft often offer extra pay for completing a certain number of rides or driving during specified high-demand times.


Get tipped. Provide excellent service and keep your car clean to encourage tips from passengers. Even small tips add up.
The key is being strategic about when and where you drive to maximize fares.
Rideshare driving done consistently can be a flexible way to earn weekly supplemental income.
2. Food/grocery delivery (DoorDash, Instacart)

Similar to rideshare driving, DoorDash and Instacart offer weekly pay, but drivers/shoppers can also cash out their earnings early for a small fee.
Earnings from deliveries are deposited into your DasherDirect account or bank account typically by Wednesday night.
DoorDash also offers Fast Pay, where drivers can cash out their daily earnings for a $1.99 fee.
Instacart offers weekly pay through direct deposit.
Earnings are deposited into your bank account every Wednesday for the previous week's deliveries.
Instacart also offers Instant Cashout, which lets you cash out your earnings immediately for a $0.50 fee.
Tips for being a successful DoorDash and Instacart driver:
Figure out the fastest routes during rush hour or on weekends. Familiarity with your territory will help you complete more deliveries per hour.


Schedule carefully; try to work peak times like lunch and dinner when demand is highest. For Instacart, weekends and holidays are busiest.


Communicate proactively. Update customers on expected wait times or delays. Make sure they know when you have arrived and when food is delivered. Politeness and good service can lead to better tips.


Track your mileage and expenses. Keeping records will help come tax time, when you can deduct eligible gas, maintenance, phone bills, etc.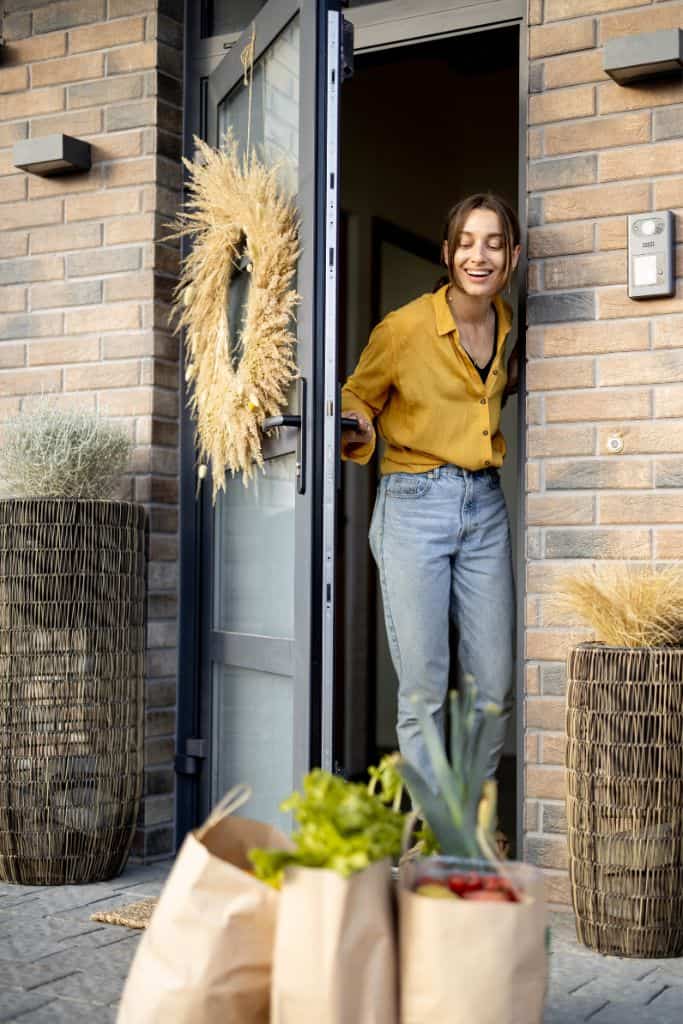 3. Data Entry
Many online data entry jobs pay employees weekly, especially hourly rather than salaried ones.
With weekly pay, you would receive your earnings for the previous work week every Friday or another set day.
On the other hand, freelance and contract data entry work is often paid per completed project rather than on a set schedule.
Payments for freelance projects often occur after submitting the completed work.
Projects can include medical transcription, data conversion, online product categorization, and survey data entry.
When you are hired or contracted for any of these freelance data entry jobs, the pay schedule should be clarified at the start.
4. Freelance writing
When it comes to freelance writing gigs, there's no standard on how often writers get paid; this will depend on the client, project, and agreements.
Many freelance writing jobs, including blog post writing, copywriting, resume/cover letters, and proofreading, pay on a per-project or per-article basis.
The payments are typically issued once the work is completed, although freelancers often charge 50% of the fees upfront.
Some regular/ongoing freelance jobs pay weekly, bi-weekly, or monthly after reaching pre-arranged milestones or submitting a certain number of articles.
The most lucrative and consistent paying freelance writing work comes from building long-term relationships with repeat clients.
Diversifying clients and projects helps freelance writers maintain a steadier income stream versus relying on inconsistent one-off jobs.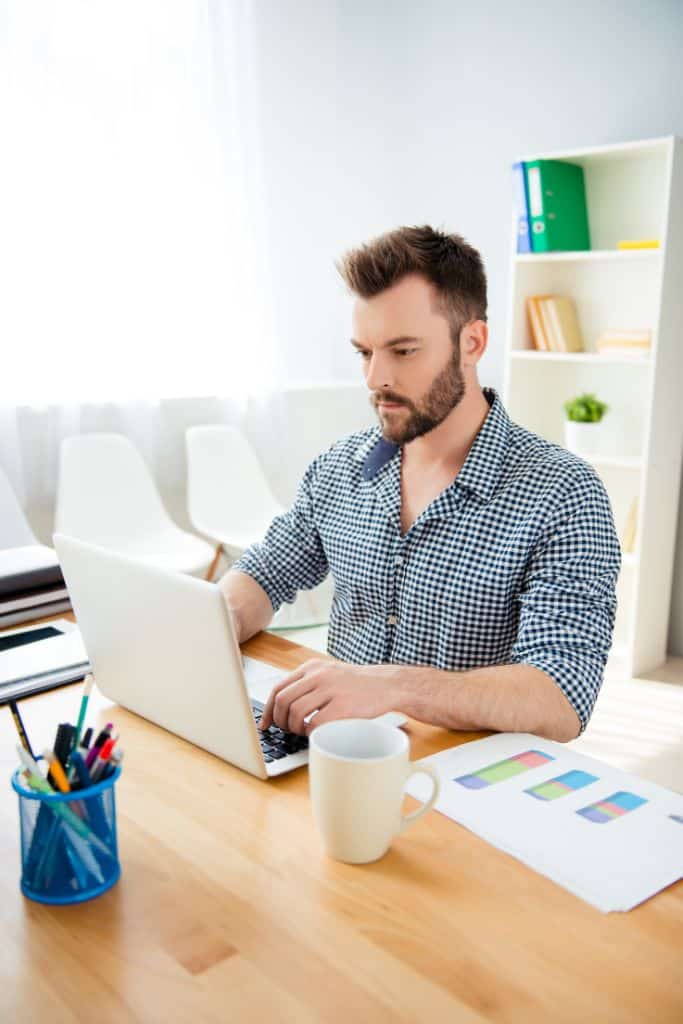 5. Flipping/reselling items
When flipping and reselling items, look for pieces sold at yard sales, estate sales, thrift stores, or auction sites.
The goal is to buy low and resell for a higher price; things like furniture, collectibles, vintage items, and popular brands tend to have good resale value.
Focus on items that are in high demand and sell quickly, like trendy clothes, popular electronics, and hot toys.
Turning over inventory quickly is key to making consistent weekly profits.
It's best to stick to a product niche or categories you're familiar with so you can efficiently source and price your inventory.
But it's also a great idea to learn to spot valuable rare finds or underpriced gems at thrift stores and flea markets.
To avoid overpaying, you should research sold prices online for items you need clarification on.
Buy in bulk if you can get a deep discount, then split up lots and sell items individually to maximize profits.
List resellable items across multiple platforms like eBay, Facebook Marketplace, Craigslist, Poshmark, Mercari, and VarageSale; more visibility leads to faster sales.
Price items competitively based on their condition and current market rates, and feel free to adjust prices over time if something isn't selling.
6. Walking/pet sitting
Pet sitting and pet walking are great side hustles that pay weekly.
Check Nextdoor, Craigslist, or Facebook groups for people looking for dog walkers or pet sitters in your neighborhood.
You can post an ad marketing your services and discuss rates and payment terms directly with clients.
Print flyers advertising your services and availability and post them on community bulletin boards or nearby mailboxes.
Offer services like 30-minute dog walks or daily cat visits.
Let friends, family, neighbors, and coworkers know you want to walk dogs or pet sit. Word of mouth can go a long way.
Set your rates based on the service, including the number of pets, length of visits, weekends/holidays, etc.
Require payment either in advance or immediately after completion of the service; accept payment via Venmo, PayPal, CashApp, or direct bank deposit.
You can also sign up on platforms like Rover, to help you get the ball rolling to book jobs in your local area.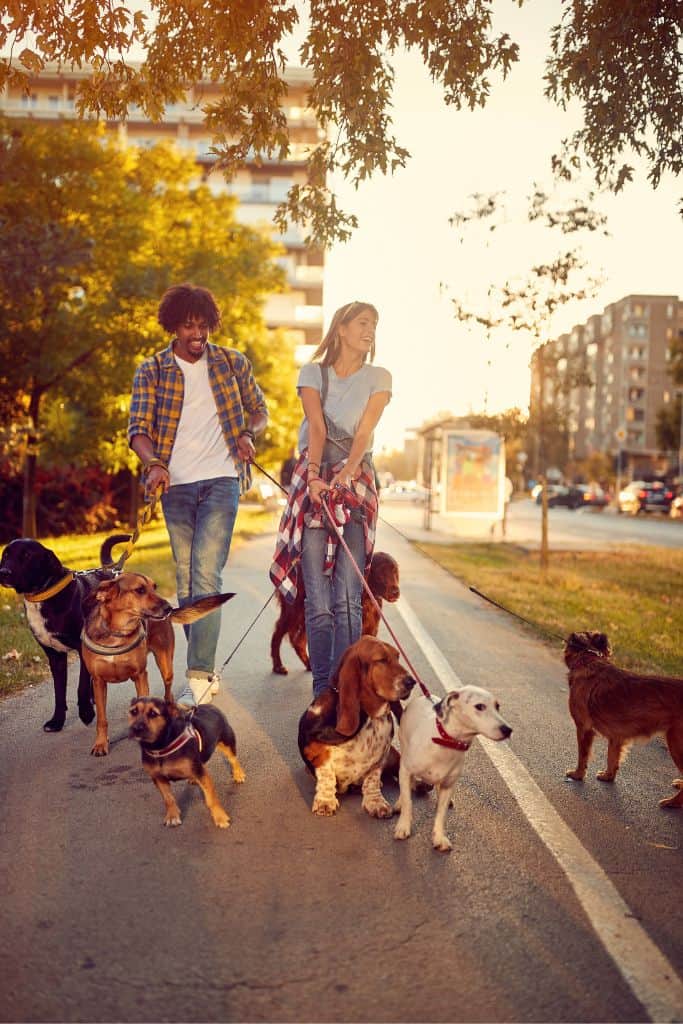 7. Selling services on TaskRabbit
TaskRabbit is one of my new favorite discoveries; it's an online and mobile marketplace.
TaskRabbit connects people needing help with everyday tasks and chores with vetted taskers who can help out.
Set up your profile completely – include a good photo and a description of your skills, experience, and availability.


Complete any verifications to get access to more jobs.


Set your hourly rate competitively based on your skills and experience.

Check rates of other Taskers with similar skills in your area. You can adjust your rates as you get reviews.


Download the Tasker app and turn on notifications so you can snap up new tasks as soon as they are posted. Act fast, as good jobs go quickly.
Offer handyman, cleaning, delivery, and other services that can earn you weekly income.
You can also focus on reoccurring tasks, like house cleaning, yard work, pet care, etc.
Be responsive in the app and with clients, confirm tasks quickly, and communicate if there are any delays/issues.
Consider working during peak times – evenings and weekends when most clients need help.
Mark yourself as available for last-minute tasks; these often pay a premium rate.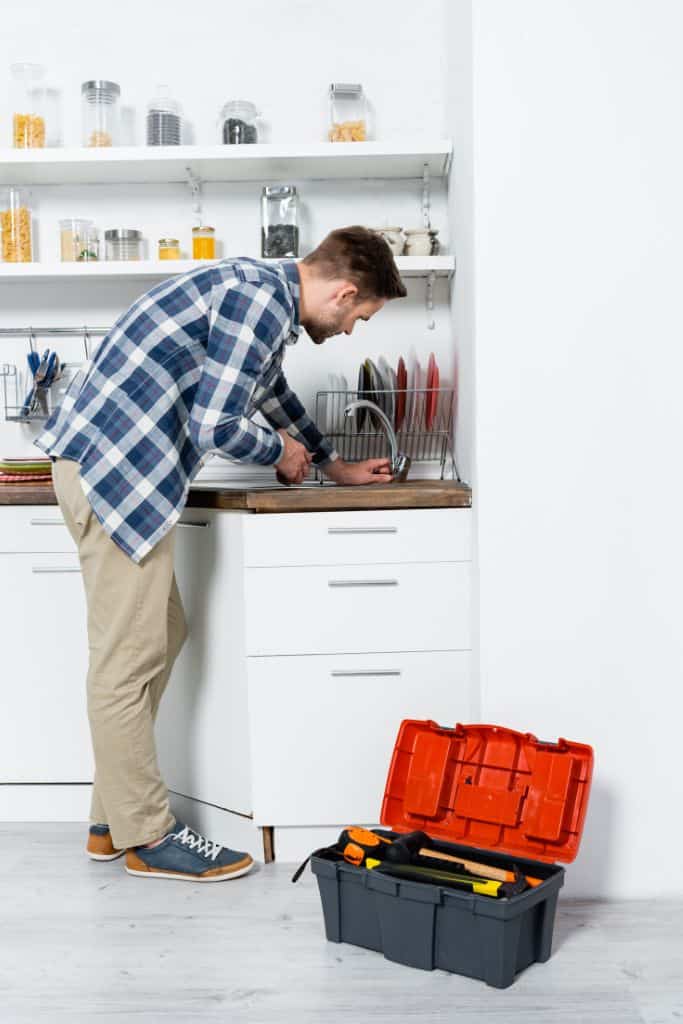 8. Flipping pallet goods online
When it comes to pallet flipping, there are so many options available.
Start by sourcing pallets locally; look for places like warehouses and factories, and search online marketplaces.
Scrutinize contents when and try to get as much information as possible.
Ensure items are in good, sellable condition; avoid pallets with lots of worthless or damaged goods.
Focus on high-value items such as electronics, popular brands, and trendy items as those bring the most profit when flipped.
Then, start researching selling prices; check sites like eBay sold listings to estimate resale values.
Use that information to calculate potential profits and decide what to buy.
You can sell your items locally and online; eBay, Craigslist, Facebook Marketplace, and VarageSale are good options.
You can also throw garage sales and try your local pawn shops for items worth their time.
9. Tutoring
Tutor students is another side hustle possibility, plus you can get paid by the hour or per session or invoice clients weekly.
You can create profiles on tutoring platforms like Wyzant and Tutor.com, though the latter requires education.
These sites allow you to set your availability, rates, and subjects you tutor.
You can also contact local schools/colleges and ask if they need tutors or have job boards to post your services.
Many students seek weekly tutoring, and schools often connect tutors.
Post ads on community boards (online and offline) are advertising your tutoring services and availability for weekly sessions.
Offer an incentive for students to book multiple sessions, like a discounted rate for booking 4+ sessions.
Discounts can help secure weekly business and earn you extra income.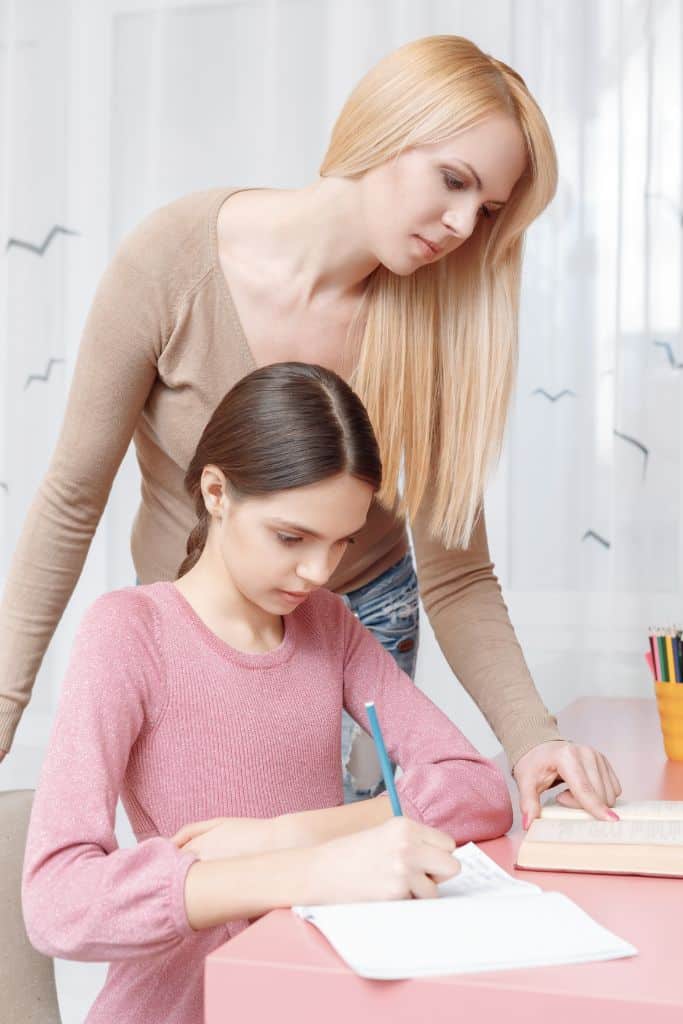 Are Weekly Payments Better?
There are pros and cons when you get paid weekly.
The main benefit of side hustles that pay weekly is that you get regular income and faster cash.

With weekly pay, you don't have to wait as long between paychecks to access your earned income.


For those living paycheck to paycheck, a weekly pay may align better with the frequency of expenses; things like groceries, gas, etc., are often purchased weekly.

For some households, a bi-weekly or monthly pay cycle can mean struggling to cover costs between pay periods.


On the flip side, with weekly payments, transaction fees can add up.

If there are processing fees associated with each payment, these costs can accumulate more quickly with weekly payments.


There's also more record keeping to track with 4x as many monthly payments.


Budgeting every week can be more challenging than monthly, especially for irregular income streams. It may take more discipline to reserve money each week.
Generally, there is no universally "better" option; it truly depends on your specific financial habits, expenses, and saving/planning preferences.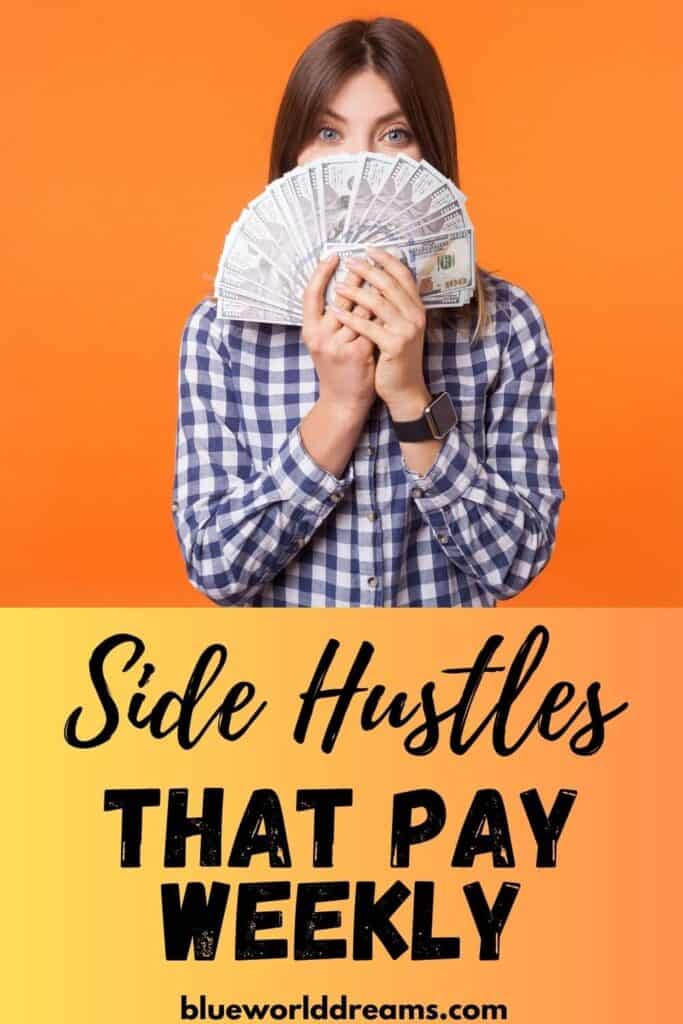 Side Hustles That Pay Weekly: Final Thoughts
Side hustles that pay weekly can be a fantastic way to supplement your regular earnings.
The side gigs mentioned in this post – rideshare driving, food delivery, handyman services, and pet sitting, are just a few options for making extra money on the side.
Each job comes with its own pros and cons, so consider your skills, interests, and schedule when deciding which one may be right for you.
The key things to keep in mind are that these side hustles do require you to put in hours consistently each week and have some upfront investments (like a car for ridesharing).
But these gigs also allow you to earn money on your own schedule without a long-term commitment.
Start experimenting to see which gigs work for your lifestyle and financial goals.
With the right side hustle, you can meet short-term money needs, save for the future, or just enjoy some extra money in your pocket.
More Money Making Ideas
8+ Side Hustles That Pay Weekly In 2023