Online Data Entry Jobs Without Investment: Top 9 Platforms
Are you searching for online data entry jobs without investment?
We've got you covered on the best platforms to stake out for job listings.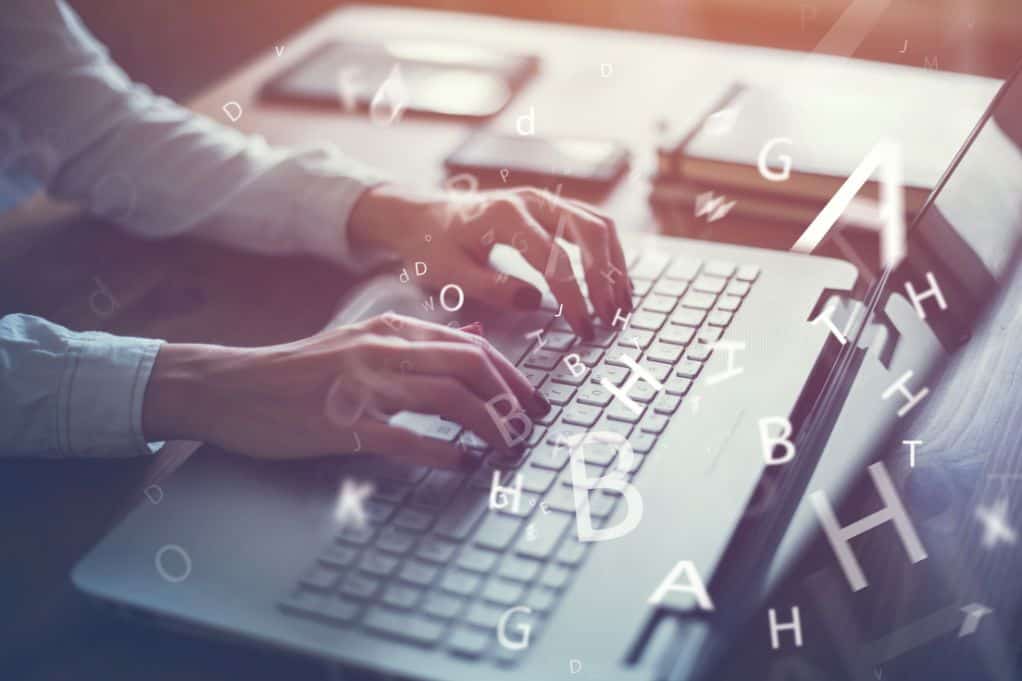 When it comes to side hustles and freelance work, nothing is more frustrating than needing money to get started.
In recent years with more and more people working from home, data entry jobs have become even more popular than before.
And online data entry jobs without investment are even more appealing because you can get started almost immediately.
From basic data entry work to payroll data entry, plenty of freelance opportunities await.
Let's take a look at some of the most popular platforms you can start searching for jobs as a legitimate data entry clerk.
What are Online Data Entry Jobs?
Online data entry jobs are jobs you can do from your computer at home or anywhere with an internet connection.
These jobs typically involve typing or entering data into a computer system or database.
The information could be anything from entering names and addresses into a spreadsheet to transcribing audio recordings into written form.
Data entry jobs are often available on freelance platforms, where businesses or individuals hire people to complete these tasks on a per-project or per-task basis.
Now some data entry jobs require specific skills; this could be proficiency in a particular language or knowledge of a specific software program.
However, luckily many data entry jobs can be done by anyone with basic typing skills and a computer.
Best Online Data Entry Jobs Without Investment
1. Scribie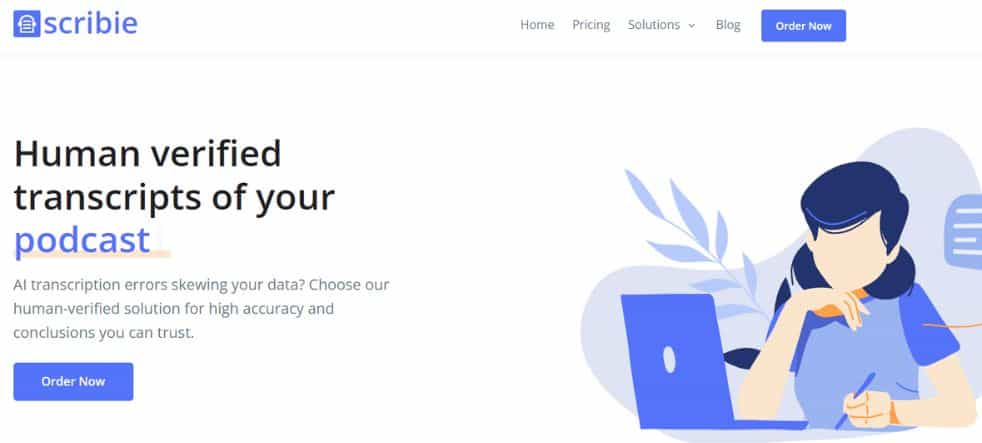 Scribie offers transcription services to clients around the world.
Scribie's freelancers listen to audio files and transcribe them into text form.
Scribie's transcribers work freelance, allowing them to choose when and how much they work.
As a freelancer, you can expect to get paid through PayPal after every audio file is transcribed.
Payment rates are based on the audio file's length and the task's difficulty.
2. Rev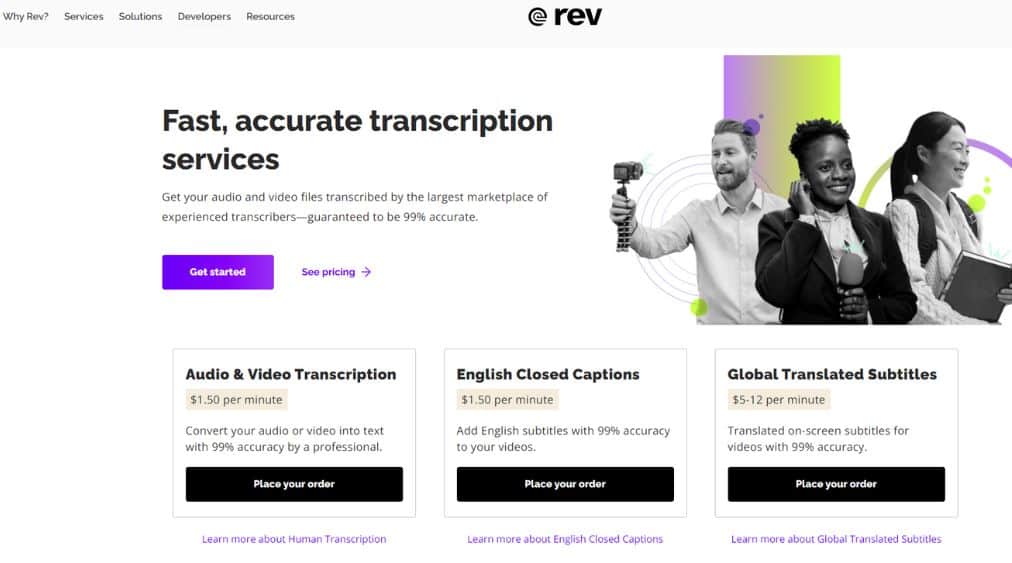 Rev's online platform offers a range of freelance work opportunities, including transcription, captioning, and translation services.
Overall, Rev is an excellent platform for freelancers seeking online data entry jobs without investment.
This is particularly true for freelancers with strong typing skills and attention to detail.
The platform's flexible work opportunities and competitive pay rates make it an attractive option for those seeking to earn money on their terms.
3. Fiverr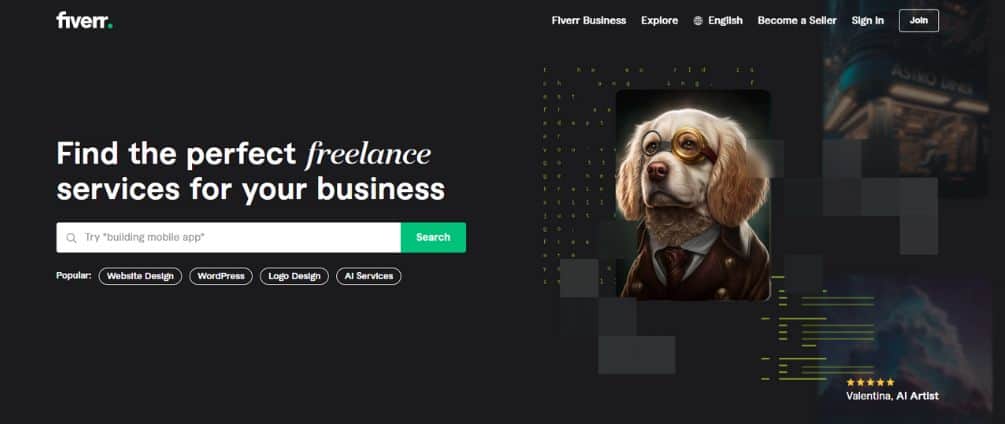 Fiverr is an online platform that connects freelancers with clients who are looking for a wide range of services.
These services include data entry, writing, video editing, graphic design, and more.
Freelancers on Fiverr will, in turn, create profiles showcasing their skills and services to book the most jobs.
4. Upwork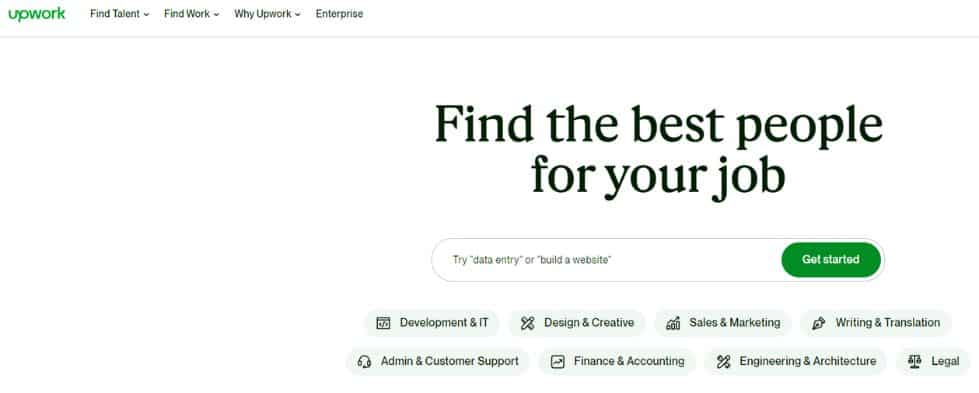 The Upwork online platform offers many services, including online data entry jobs without investment.
Upwork operates on a bid-based system, where freelancers submit proposals and bid for projects that interest them.
Freelancers can search for data entry jobs that match their skills and experience and apply for them through the platform.
Upwork guarantees payment protection for freelancers and clients, ensuring all transactions are secure and fair.
5. Amazon Mechanical Turk

Amazon Mechanical Turk (MTurk) offers an online marketplace where businesses and individuals can outsource small, repetitive tasks to freelancers.
Tasks include data entry, content moderation, and surveys.
MTurk is an excellent option for earning money online without committing to a full-time job.
6. Virtual Vocations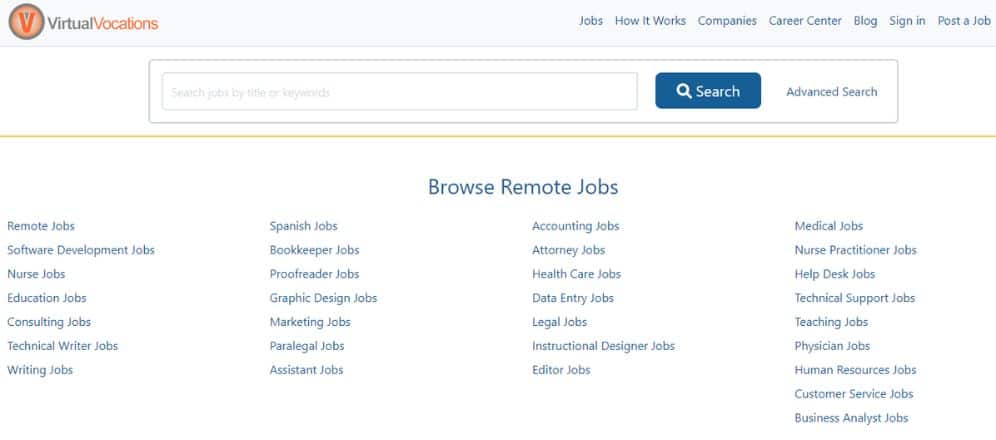 Virtual Vocations is an online job board that specializes in remote job opportunities.
The platform lists various job categories, including data entry, customer service, administrative support, and more.
For those interested in online data entry jobs without investment, Virtual Vocations offers a variety of remote data entry job opportunities.
These jobs often require strong typing skills and attention to detail, and payment rates vary depending on the employer and the nature of the work.
7. Lionsbridge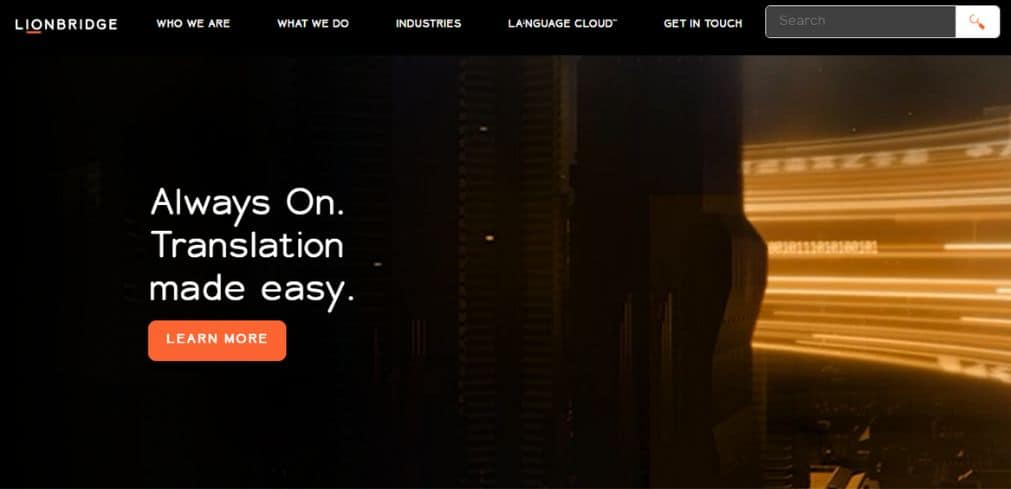 Lionbridge offers a range of services, including translation content creation, data annotation, and collection.
One of their primary services is data annotation and collection, which involves gathering and categorizing data for machine learning and artificial intelligence applications.
Freelancers can choose from various tasks based on their skills and experience, including data entry and other data-related tasks.
Lionbridge pays its freelancers on a per-task basis, with rates varying depending on the complexity and length of the task.
Freelancers will receive detailed instructions for each task and the payment rate before the job starts.
Rates can range from a few cents to several dollars per task, depending on the type of task and the required skill level.
Lionbridge also offers various incentives and bonuses to its top-performing freelancers.
These incentives include access to higher-paying tasks and participating in special projects.
8. Clickworker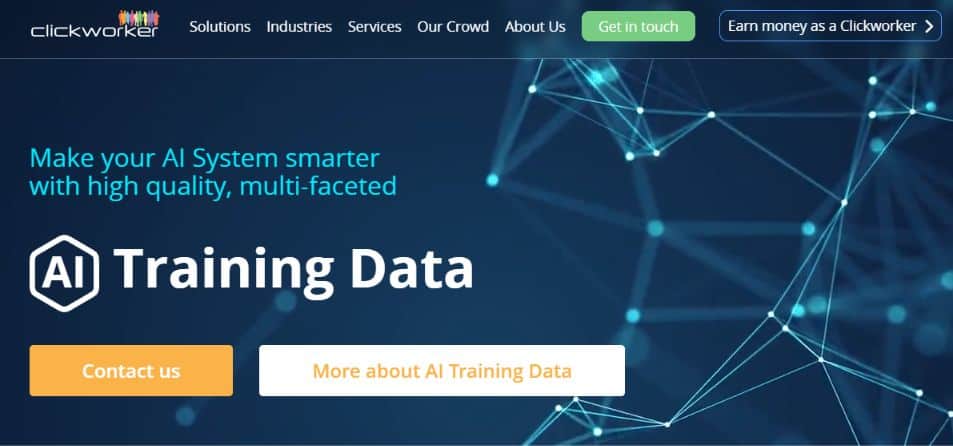 Clickworker is a crowd-working platform that offers various micro-tasks, including data entry, content creation, and research projects.
Freelancers can choose from various tasks based on their skills and availability.
Clickworkers' tasks are often simple and require minimal training, making them ideal for individuals who want to earn money online without extensive experience or qualifications.
Clickworker pays its freelancers weekly via PayPal or Payoneer.
Biweekly payments are processed through SEPA.
9. SigTrack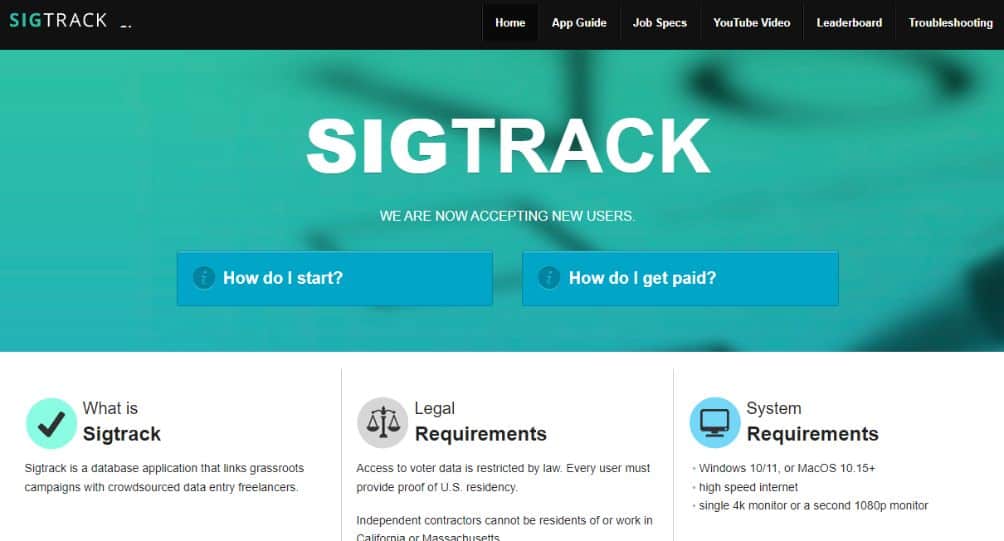 SigTrack is a crowdsourcing platform specializing in data entry tasks related to voter registration and petition signature verification.
These tasks typically involve reviewing and verifying voter registration data or signatures.
Projects can be completed freelance from anywhere with an internet connection.
To work with SigTrack, freelancers must pass an initial skills test and meet other requirements, including a minimum typing speed and proficiency in English.
Freelancers can earn competitive rates for their work, with the potential for additional bonuses.
Bonus Platform
FlexJobs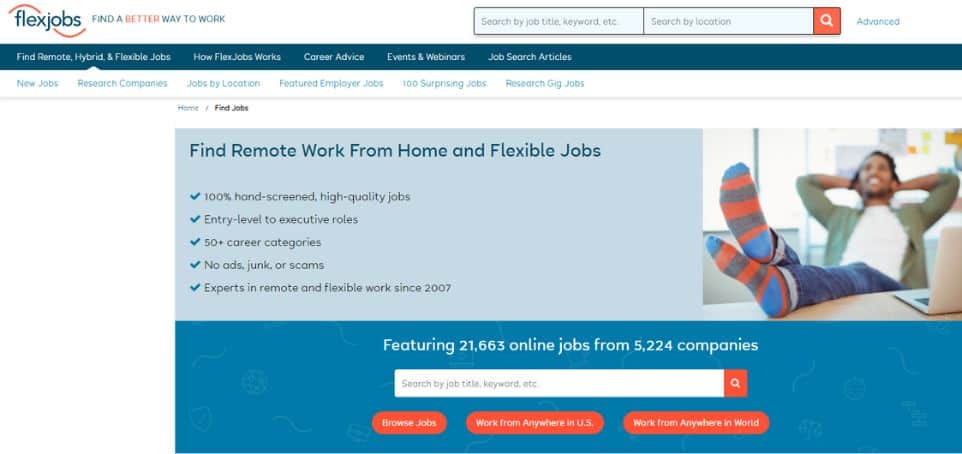 If you have a small budget, consider investing in FlexJobs.
Not only are data entry positions listed regularly, but you can also find other types of remote work that may interest you.
Benefits of Online Data Entry Jobs
– One of the main benefits of online data entry jobs is finding postings that don't require specific skills.
– Another benefit to online data entry jobs is that they can be done on a flexible schedule.
Freelancers can often make their own schedules, opting to work part-time or full-time.
This flexibility makes them a popular option for people who want to work from home or searching for a side hustle to earn extra money.
– While some job postings may require an initial investment, such as software or equipment, there are many opportunities to find data entry jobs without investment.
Starting work without significant investment (if any) makes data entry jobs accessible to more people.
Online data entry jobs without investment: final thoughts
Now that you know where to search for data entry jobs without investment, you can start browsing the listing for potential jobs.
If you do have a specific skill set, try and seek out those jobs first to increase your chances of being hired.
And while specific skills are necessarily required, you can always work on taking some small courses to improve your job profiles.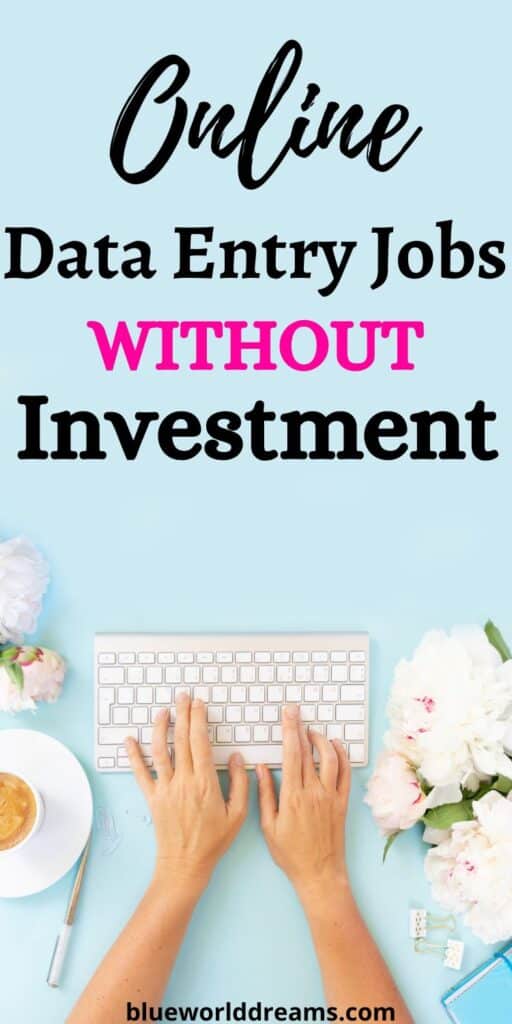 More Ways To Make Money
Online Data Entry Jobs Without Investment: Top 9 Platforms