About Me

Finding Freedom from the Daily Grind
Do you feel stuck in an unfulfilling routine, longing for the freedom to live your dreams? I've been there too.
My Story
Hi there! I'm Clara Bakhshi, the founder of Blue World Dreams, an entrepreneur and personal finance expert devoted to helping others achieve financial freedom.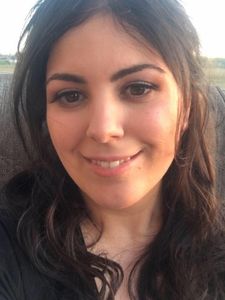 After 13 years of co-running a successful seven-figure business with my father, I realized I was neglecting my dreams.
My days were filled with long hours and weekends at the office.
I was always rushing to juggle work and family. Vacations felt like a fantasy that only others got to experience.
This mindset changed when my beloved fur baby Moushy was diagnosed with kidney disease. Facing his illness made me re-evaluate my priorities.
I knew I didn't want to put off living my best life any longer.
So, I set a bold new goal – moving to Greece, a place that brings me immense joy.
To make this dream a reality, I took the plunge to start two new online businesses from scratch while sticking to a tight budget.
I invested any and all extra income into growing my investment and real estate portfolios.
Launching my online businesses and diversifying my investments allowed me to accelerate my path to financial freedom and the ability to work remotely.
My Expertise
With over a decade of hands-on experience running a successful business and aggressively investing, I can help you:
Optimize your existing resources
Create a roadmap to achieve your financial goals
Brainstorm side hustle ideas to generate additional income
How I Can Help You
I want to help you pursue your financial goals, whether attaining passive income or making money online.
Want to free up your time? Learn how to optimize your finances to step away from the 9 to 5 grind.
With strategic planning and calculated money moves, financial independence is possible.
You deserve to make yourself a priority and live the life you envision.
It's not too late to set your dreams in motion. Let's start your empowering money journey today!
To begin your journey, start with our complete list of money-related articles on Blue World Dreams.