9+ Top Side Hustles for Men: Beyond the 9-5 Grind
Are you searching for new opportunities to make extra money?
There are plenty of side hustles for men that can help bring in some additional income.
Side hustles are great whether you're looking to supplement a full-time job or make extra money in your spare time.
One popular option is to start a small business.
A starter business can be anything from carpentry to lawn care services in your neighborhood.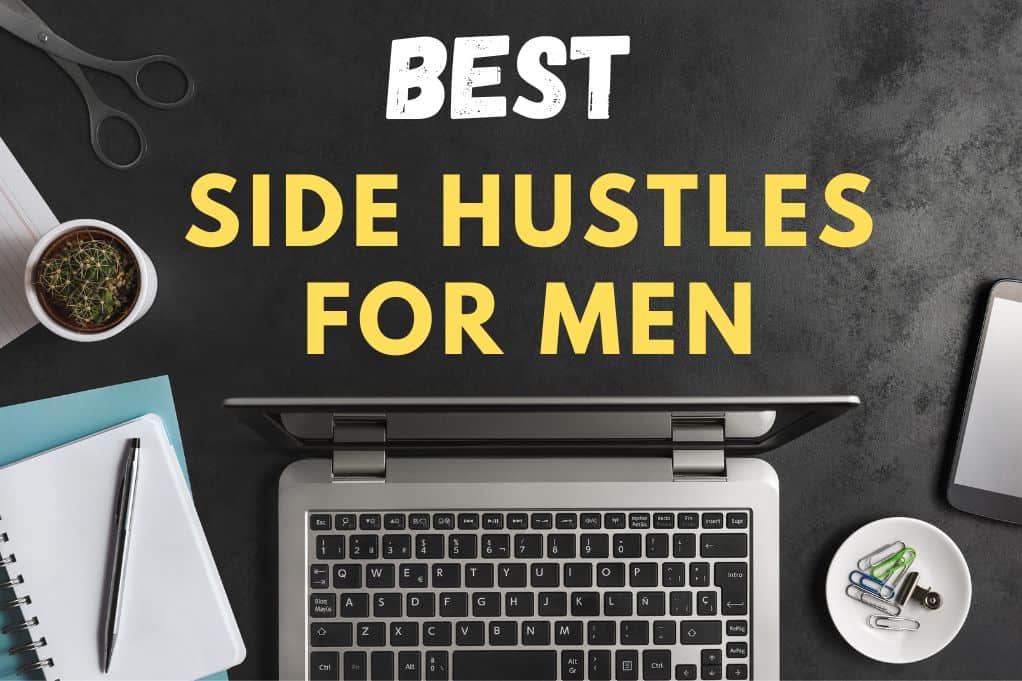 By starting your own business, you have the freedom to set your hours and work at your own pace.
Plus, you get to keep all the profits for yourself (minus the taxes).
Another approach is to take on freelance work.
If you have a particular skill or talent, such as writing, coding, graphic design, or photography, you can offer your services to others freelance.
Freelancing allows you to work on projects that interest you and set your rates.
Plus, you can work from anywhere, making it an excellent option for those who want to work from home or while traveling.
Best Side Hustles for Men
From manual labor to freelance, there are a variety of side hustles for men to fit with different areas of interest.
1. Freelancing Writing
Freelance writing can be a successful side job if you have a talent for words.
Many businesses and website owners are in need of quality content and are willing to outsource the work.
Popular platforms like Fiverr, Upwork, and Freelancer list a variety of freelance writing jobs, or you can contact companies directly.
If your town or city has an online community platform, you can also display your services there.
Some of the most popular types of writing jobs include blog posts, product descriptions, and social media content.
And if you're handy with a camera, you can combine both skills into even higher-quality content.
A large percentage of freelance work is done online, so you can work from anywhere as long as you have an internet connection.
Working online is an excellent option if you're looking for a side hustle that you can do on your own time, regardless of your location.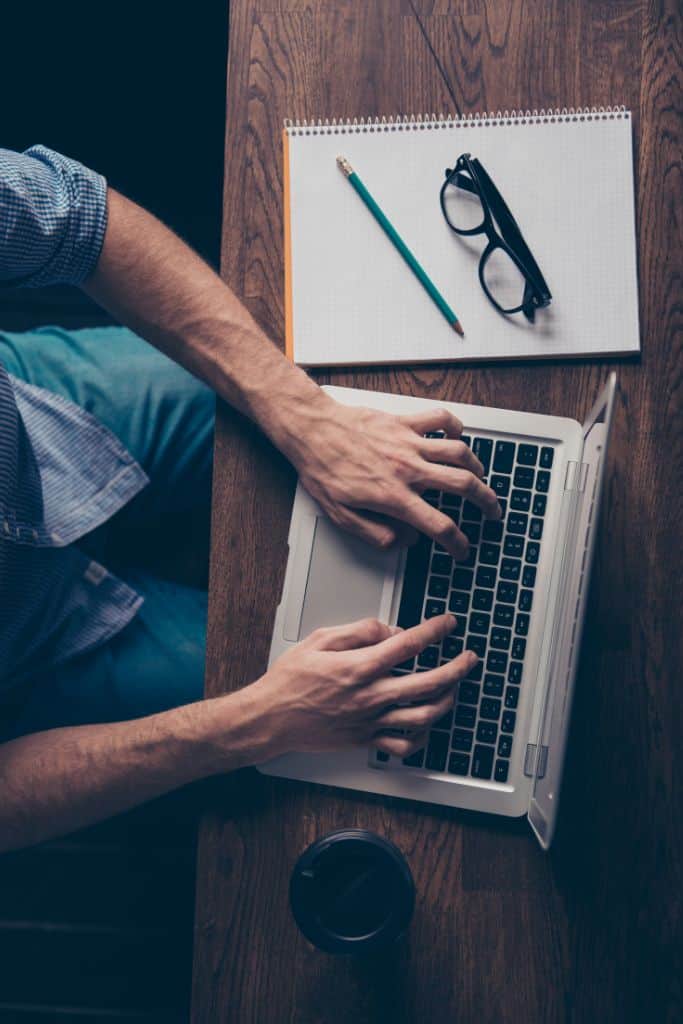 2. Online Tutoring
Online teaching is a great way to make extra money if you are an expert in a particular field.
You can find tutoring gigs on websites like Chegg, TutorMe, and Skooli, provided you have the necessary degree or teaching certification.
Students of different ages and academic levels, from elementary school to college, can be tutored.
Some of the most popular subjects for online tutoring include math, science, and English.
3. Personal Training
Personal training could be a great side hustle if you're into fitness and enjoy helping others achieve their goals.
You can provide your services in a gym or privately and work with clients one-on-one or in small groups.
To get started, you'll need to become certified as a personal trainer, which typically involves completing a course and passing an exam.
Becoming a personal trainer does require a larger financial investment, so it's a side hustle you'd typically select for a long-term commitment.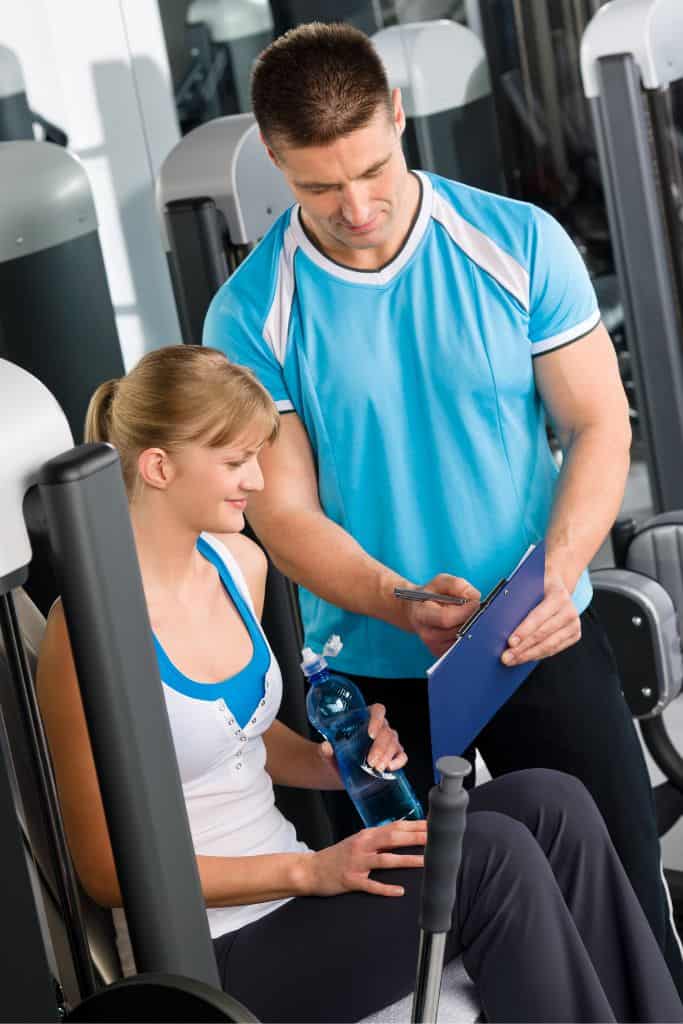 4. Woodworking
Woodworking can make an excellent side business if you enjoy working with your hands and are good with tools.
You can build custom furniture, create home decor items, or take on small home improvement projects.
To get started, you'll need to invest in some basic tools and materials, and you'll need to have a solid understanding of woodworking techniques.
5. Plasma Donation
One side hustle that can bring in some decent cash is plasma donation; it's a great way to earn extra money while helping others.
To donate plasma, you'll need to meet certain eligibility requirements; being at least 18 years old, weighing a minimum of 110 pounds, and passing a medical screening.
You can donate plasma twice weekly and earn up to $1100 in your first month, depending on the center and promos.
If you're interested in donating plasma as a side hustle, be sure to review our guide on the highest paying plasma donation centers.
Many centers offer incentives for new donors, such as extra cash or gift cards, so it's worth shopping around to find the best deal.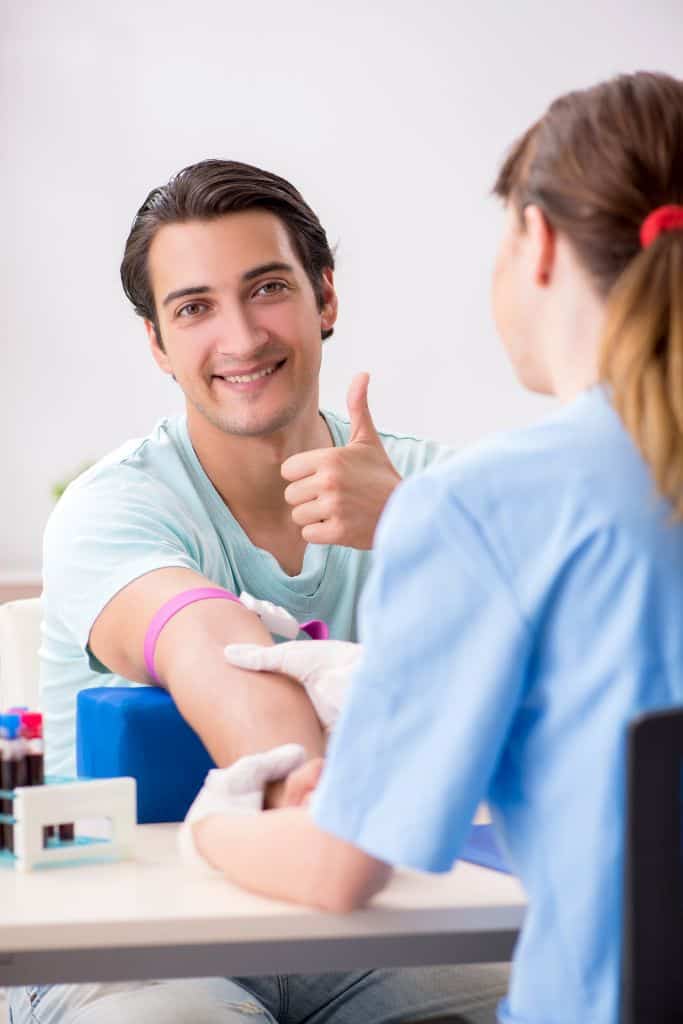 6. Sell Products Online
Selling online has never been more popular.
You can use websites like eBay, Etsy, and Amazon to sell goods, or, depending on your objectives, you could even open an online shop.
While platforms like Amazon can be more competitive, eBay remains one of my favorite sites.
You can sell anything from thrift goods or garage sale finds to completely new pieces.
As I've mentioned in a previous post, I have a friend with a nice side hustle selling video games, consoles, and toys he buys at garage sales.
If you have a good eye, you can also find items undersold on platforms like Facebook Marketplace and resell them at the true market price.
Remember that many items, from random books and mugs to vintage fragrances, can fetch a high price.
7. Car Detailing
Car detailing is a great side hustle for men who love cars and have an eye for detail.
You can offer your services to busy car owners who want to keep their vehicles looking clean and polished.
Before offering your services, you'll need to invest in some basic equipment and supplies.
Here are some items you will need:
Car wash soap
Microfiber towels
Wax and polish
Tire cleaner
Glass cleaner
Vacuum cleaner
Detailing brushes
When pricing your services, you need to consider the time and materials required for each job.
Here are some pricing examples:
Exterior wash and wax: $50-$100
Interior detailing: $100-$200
Make sure you research the prices in your area to ensure you are offering competitive rates.
Finally, you need to market your services to get started with your car detailing side hustle.
Here are some ways you can promote your business:
Make business cards and fliers to hand out in your community.
Post your services on social media such as Facebook and Instagram.
Offer discounts to your first clients to get word-of-mouth referrals.
Partner with local car dealerships to offer your services to their customers.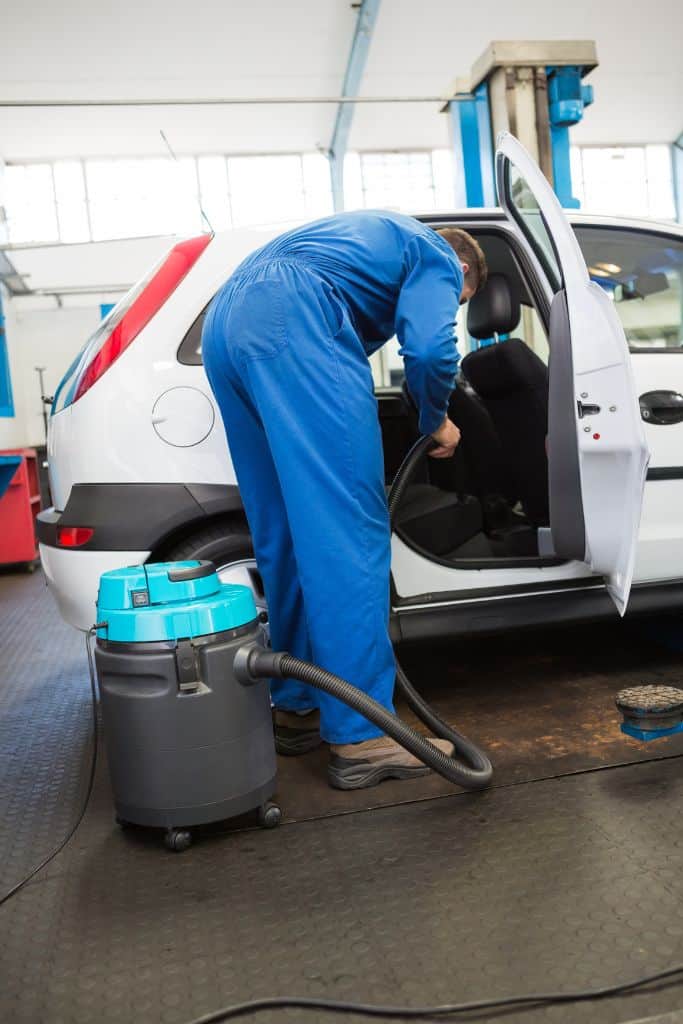 Related Post: 8+ Side Hustles That Pay Weekly
8. Handyman Services
Handyman services could be a terrific side business if you're a jack of all trades and enjoy taking on different jobs.
You can offer services such as minor home repairs, painting, clearing out garages, and more.
Depending on what you already have at home, you may need to invest in some tools and equipment.
Advertise your services in community groups, distribute flyers, and if your neighborhood has cluster mailboxes, that is a great place too.
9. Landscaping
If you enjoy working outdoors and have a green thumb, landscaping is a possible side hustle.
Landscapers are typically in high demand during the spring and summer months when homeowners want to spruce up their yards.
Here are a few ways you can get started with landscaping:
Lawn Care: Offer lawn mowing, edging, and trimming services to homeowners in your area. You can charge by the hour or by the job, depending on your preference. Ensure you have the right equipment, such as a lawn mower, edger, and trimmer, to do the job efficiently.


Gardening: If you have a passion for gardening, offer your services to homeowners who want to plant flowers, shrubs, or trees in their yards. You can help them choose the right plants for their space and even offer ongoing maintenance services.


Hardscaping: Hardscaping involves designing and installing features such as patios, walkways, and retaining walls. If you have experience with construction or masonry, this could be a lucrative side hustle for you.
When starting a landscaping side hustle, remember that you'll need to invest in some equipment.
Depending on your services, you may need a lawn mower, edger, trimmer, shovel, rake, and other tools.
You'll also need a reliable vehicle to transport your equipment to job sites.
To find clients, advertise your services on social media, Craigslist, or local community bulletin boards.
You can also ask friends and family members if they know anyone who needs landscaping services.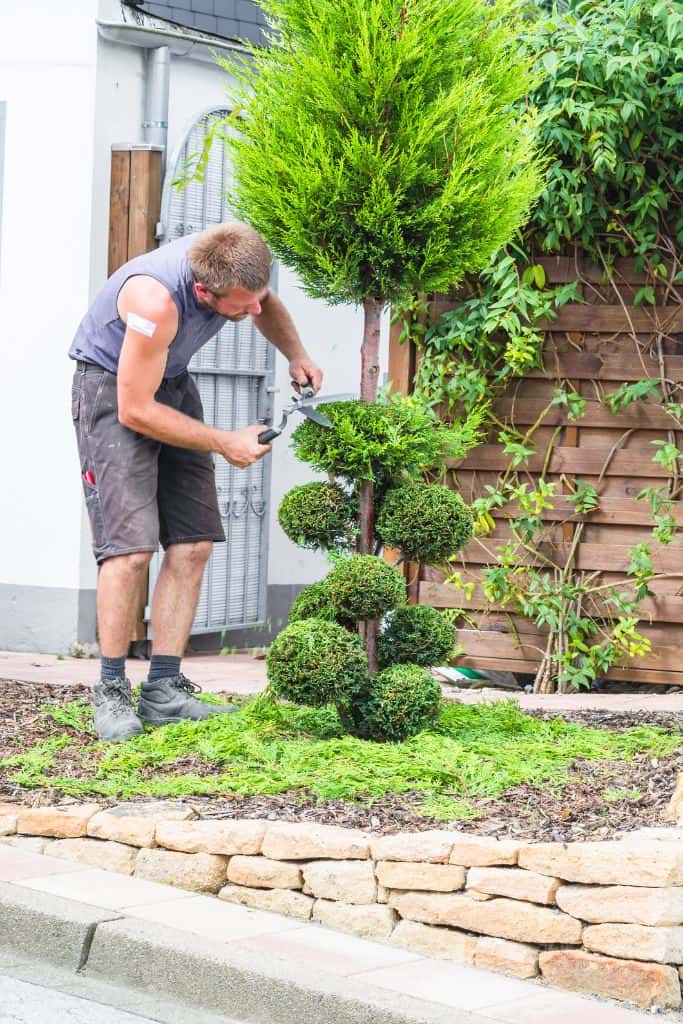 10. Blogging
Blogging remains one of my favorite side hustles and has, in turn, become my full-time income with a small portfolio of sites.
It's also turned into a great side hustle for my husband while he still focuses on his chosen profession.
I put blogging last on my list of side hustles for men because it typically takes longer to start earning money.
So if the bills are piling up, blogging won't help immediately, but if you have the time to invest in growing it, it's a great option.
To get started, you need to select a topic or niche you are passionate about and create a blog.
Since your goal is to monetize your site eventually, I only recommend using the WordPress.org platform.


Choose a trusted host; after learning the hard way, I recommend Bigscoots, and their shared hosting plan is enough to get started.

Once you have set up your blog, you can start creating content and building your audience.


It's essential to create high-quality, informative content that will attract and keep readers returning for more.


Use social media to market your blog and reach a wider audience but also select 1-2 platforms where your audience hangs out.
As your blog grows, you can earn money through various monetization methods.
One common strategy is through advertising, where you place display ads on your site and get paid based on how many people view them.
You can also make money through affiliate marketing by promoting goods or services and receiving a cut from the purchases made through your unique affiliate link.
Another way to earn money through blogging is through sponsored content.
Brands may contact you to write a sponsored post or review their product, and you can earn money for your work.
Overall, blogging can be a great side hustle for men who enjoy writing and are passionate about a particular topic.
Dedication and hard work can turn your blog into a profitable business.
Side Hustles for Men: Final Thoughts
Now that we've covered the top side hustles for men, which option will you pick?
Remember, whether you need money to pay rent, save for a vacation, or grow your net worth, there is a side hustle for you.
In addition, side jobs can offer a creative outlet and a chance to develop new talents.
Don't be afraid to try different side jobs until you find the one that works best for you.
More Make Money Online Ideas
9+ Top Side Hustles for Men: Beyond the 9-5 Grind