10+ Passive Income Ideas For Moms: Get Started Today
Being a mom is a full-time job; there is no negotiation around that fact.
Days tend to be hectic with everything that needs to get done around the house while simultaneously caring for the kids.
While you love your family, you may dream of having a career or side hustle you're passionate about.
But a traditional 9-5 job is not always feasible with your busy schedule.
That's where passive income ideas for moms come in; passive income is money you earn regularly with little ongoing effort.
Once a passive income stream is set up, you can make money in your spare time with minimal maintenance.
And with these different income ideas, it's the perfect way for busy homemakers to supplement their income while still focusing on their families.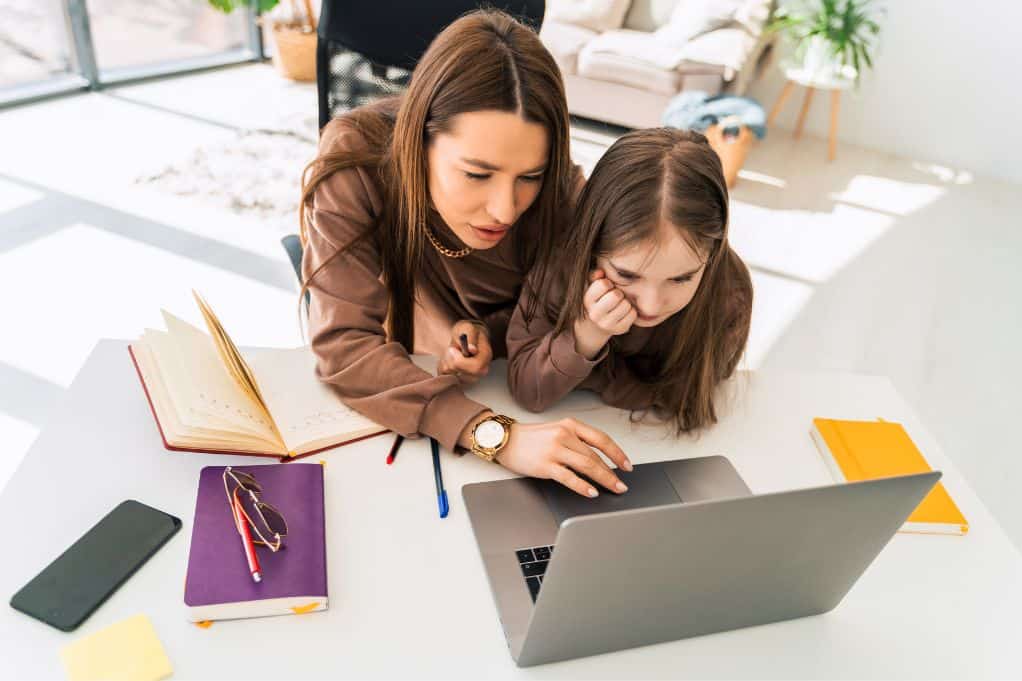 Best Passive Income Ideas for Moms
1. Rent out unused space
Do you have an empty guest room, basement, or garage?
Renting out unused space in your home is a simple passive income idea.
Sites like Airbnb, VRBO, and Tripping let you list extra rooms or your whole house to host travelers looking for cheaper and homier alternatives to hotels.
You set your own rates, availability, and house rules.
If renting out a room for short-term rentals, it will need to be furnished, but you can find affordable furniture pieces at stores like Ikea.
Besides renting out extra rooms, you can also list unused parking spaces, storage areas, or your driveway on sites like Store at my house or JustPark.
The average homeowner makes $50 to $300 per month renting out their parking space!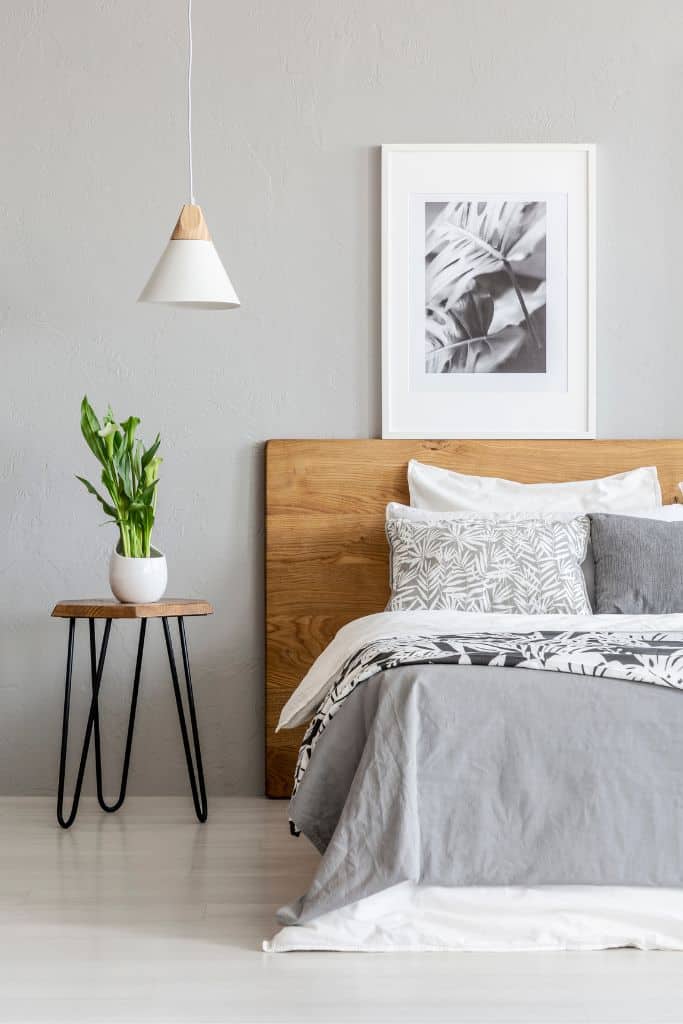 2. Invest in dividend stocks
Dividend stocks regularly pay a percentage of the company's profits to shareholders.
All you need to do is purchase shares in dividend-paying stocks and then collect consistent passive dividend payments, which can be reinvested.
Building up a diversified portfolio of dividend stocks can lead to healthy passive income that grows over time.
And dividends tend to hold steady even when stock prices dip, providing resiliency.
3. Start a blog
As a blogger, you get to share your passion for a topic while earning income through advertising, affiliate marketing, digital products, and more.
While starting a profitable blog takes significant upfront effort, the income you can generate over the long term makes it a top passive income stream.
As a multi-website blogger myself, I can take time off as needed or schedule work in advance when I know I'll be too busy during a specific period.
Choose a blog niche you're knowledgeable and enthusiastic about.
It's crucial to provide quality material and increase visitors using SEO, social media channels, email marketing, and collaboration with other bloggers.
Monetize through display ads, individual product ads, brand sponsorships, and affiliate marketing.
Selling digital products like eBooks can also boost income.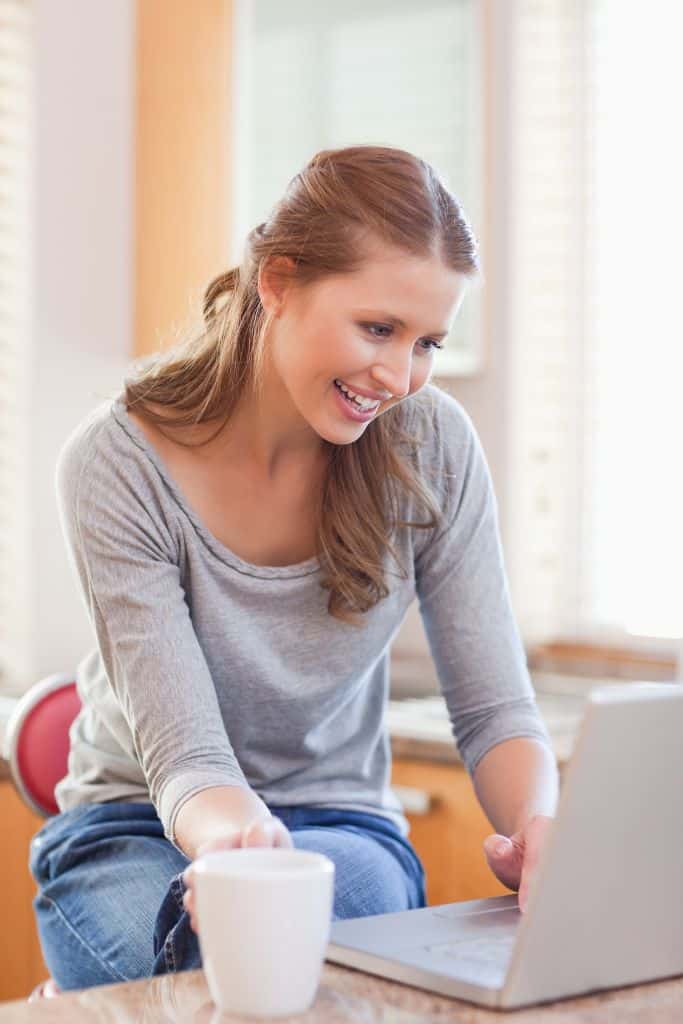 4. License your music
Musicians can earn royalties when their songs are played on streaming services, radio stations, YouTube, and public locations like shops and restaurants.
Distributing your music through sites like TuneCore and CD Baby makes getting songs on major platforms easy.
While streaming services pay low per-stream rates, payments increase as more people listen to your music.
An extensive catalog of songs – especially those popular on playlists – leads to higher royalty payments over time.
This music passive income takes creativity and commitment to produce quality music and grow your fanbase.
5. Create an eBook
Self-publishing an eBook gives you the flexibility to share your expertise or creativity while earning royalties forever.
Amazon's Kindle Direct Publishing makes publishing an eBook easy and keeps 70% of the revenue.
The key is writing on a topic people are actively interested in learning about.
EBooks don't have to be hundreds of pages long – quick guides, recipes, niche topics, and compilations can all work well.
Promote your eBook through social media, blogging, and optimizing its Amazon page to drive steady passive sales.
Kindle Unlimited subscriptions also let readers access your eBook for free while you get paid per page read.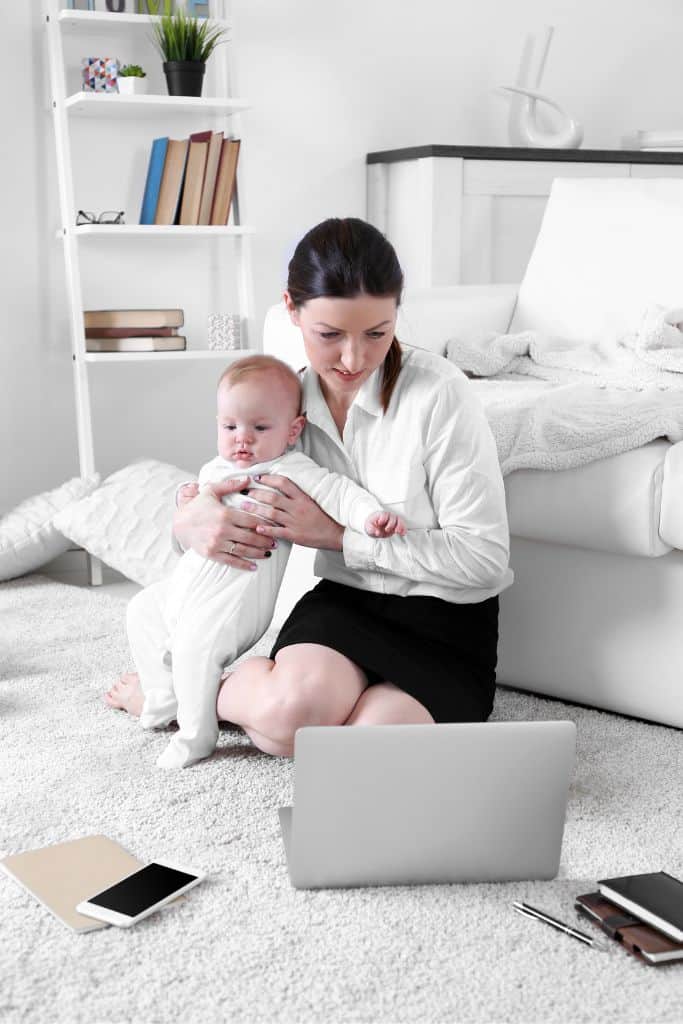 6. Invest in real estate
Depending on your budget, you can generate passive rental income with real estate investment trusts (REITs) while avoiding the hassles of being a landlord.
REITs own and operate real estate properties that generate ongoing rental income from tenants.
As a REIT shareholder, you'll receive regular dividend payments based on your share of the rental income profits.
Plus, the assets held by REITs are generally diversified across property types like apartments, shopping centers, offices, and more.
Look for REITs with strong management teams, consistent dividend payment histories, and that are registered with the Securities and Exchange Commission (SEC).
7. License your photos
Licensing your photos to stock image sites allows you to earn royalties when someone purchases or downloads your images.
Top stock photo sites like Shutterstock, iStock, Adobe Stock, and Getty Images make uploading and selling your photos worldwide easy.
This passive income stream works best if you focus on producing high-quality photos that are in demand, like business concepts, nature shots, lifestyle images, vectors, and more.
The more photos you have in stock image libraries, the higher your earning potential over time.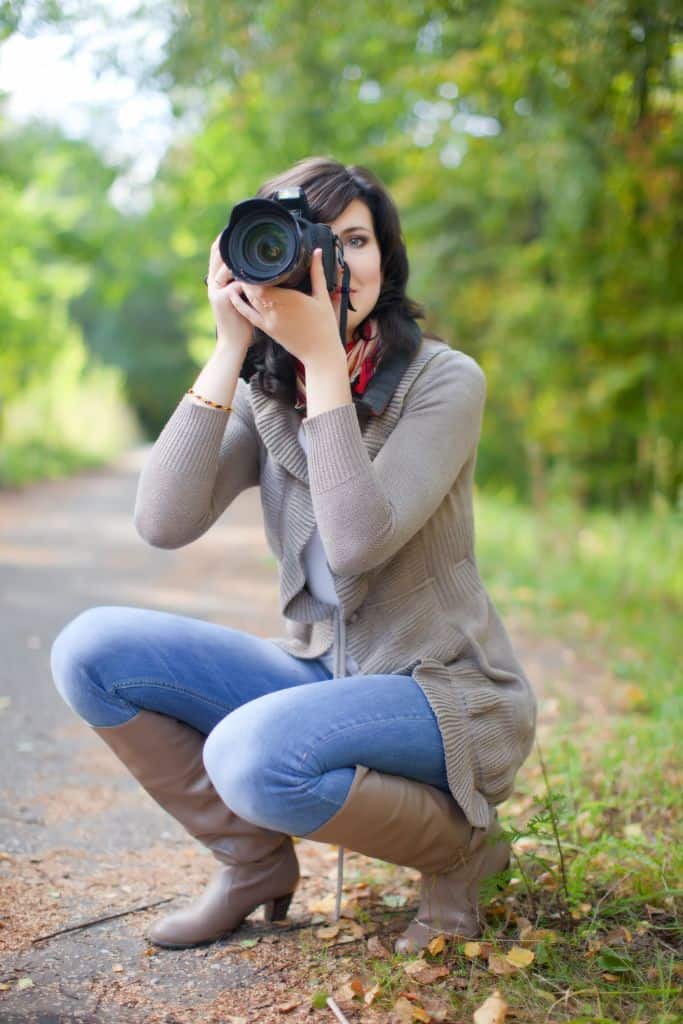 8. Build an online course
Online learning is booming, so now is the time to share your knowledge with an online course.
For extra income, you can create and sell courses on sites like Udemy and Teachable.
Popular course topics include cooking, photography, writing, and niche hobbies, but you can teach any skill or expertise you have.
The key is choosing a topic with solid demand; do keyword research to see what people are searching for and interested in learning more about.
Outline your course content, record lectures, and put it all together.
The upfront effort is substantial, but over time, courses can earn you passive income year after year.
9. Invest in a high-yield savings account
While interest rates are low these days, high-yield savings accounts pay above-average interest rates on your cash savings.
The national average is just 0.43% APY, while top high-yield accounts offer around 4% APY.
This passive income idea works best when you have excess cash savings not needed for monthly spending.
Look for an FDIC-insured high-yield account like Marcus High Yield or Synchrony Bank.
Simply open the account, transfer over your savings, and watch the interest compound over time.
Some accounts require a higher minimum deposit to earn the best rates.
While not the most glamorous passive income strategy, earning 4% is a great option for some extra cash.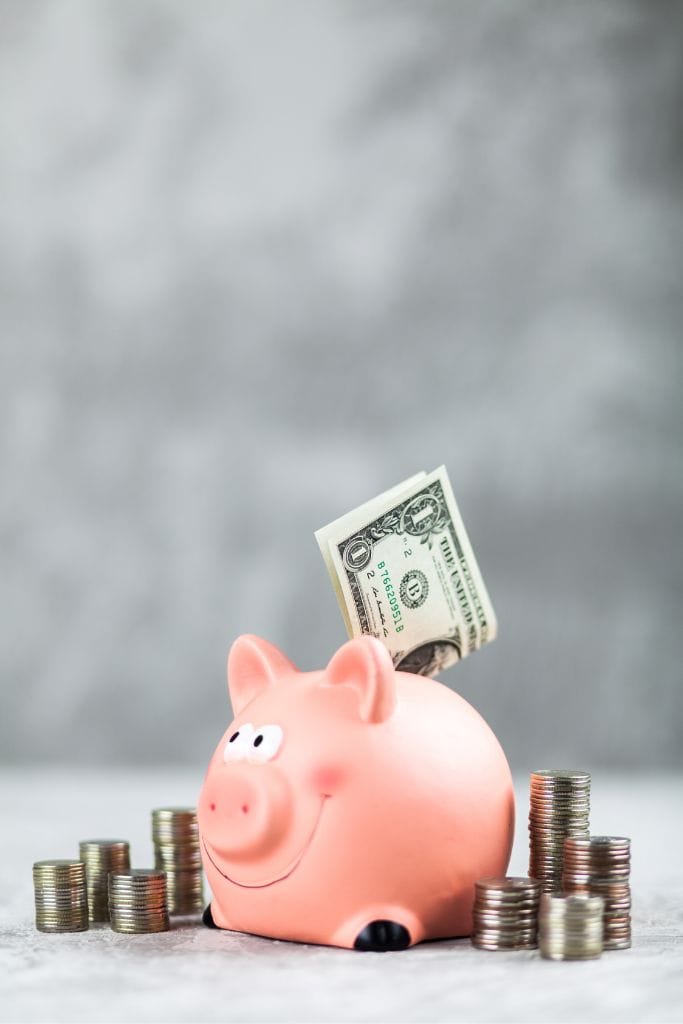 10. Sell printables
Selling printable products online has become extremely popular, and it's one of my favorite passive income ideas for moms.
The process involves designing templates, planners, educational resources, arts and crafts, stationery, and more.
Printables can become a lucrative business with minimal daily effort once the products are designed.
Here are some tips for moms interested in selling printables:
Choose a niche – Focus your printable shop on a specific niche that you're passionate about.

For example, printable wedding invitations, teacher resources, fitness planners, party decor, etc. This will attract a target audience.


Use designer tools – Programs like Canva, PicMonkey, and Cricut Design Space make it easy to create beautiful printables without advanced graphic design skills.

Their templates and fonts streamline the process.


Sell on Etsy – Etsy has an established buyer base and provides a user-friendly platform for selling digital downloads.

The setup process is straightforward.


Offer bundled products – Bundling several printables together as a package can increase average order value.

For example, bundle together coordinating birthday party printables.


Promote on Pinterest – Pinterest is ideal for showcasing printables.

Create a business account and pin your products along with eye-catching lifestyle photos.


Expand over time – Begin selling with a few stellar designs, then reinvest your profits into growing your collection of printables.

This can become a true passive income idea for moms.

With an Etsy shop and promotion on Pinterest, this passive income stream is accessible to busy moms.
Start with your expertise and expand the shop over time; the earning potential with printables is significant.
Here are some examples of free printables offered on Blue World Dreams, but you can create your own unique designs to sell.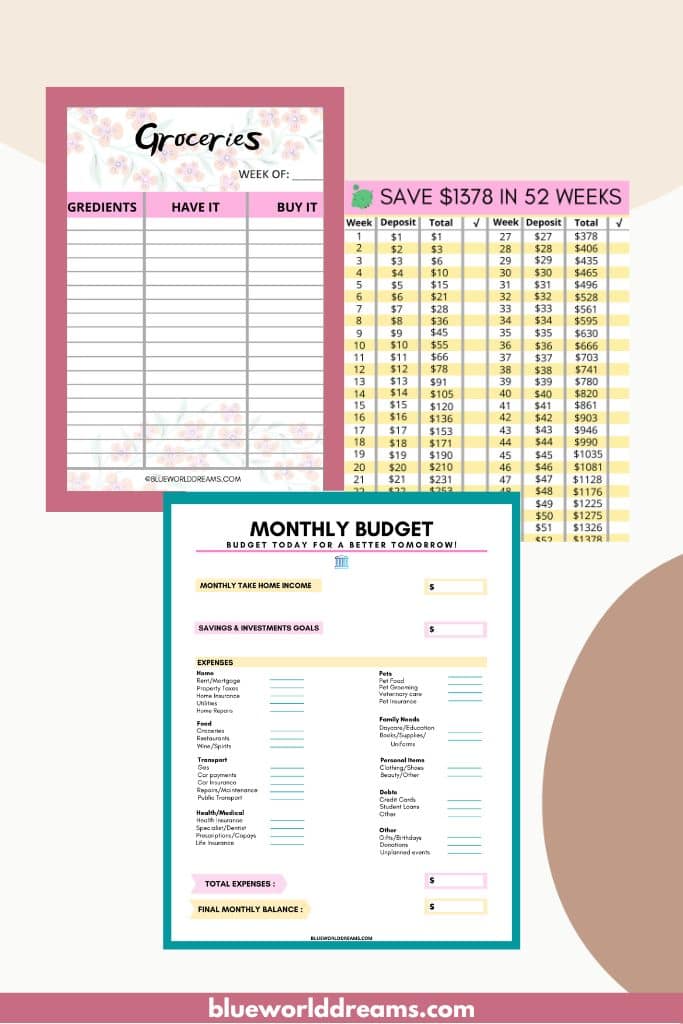 11. Sell on Amazon FBA
You can sell goods on Amazon via the FBA (Fulfilment by Amazon) program, while Amazon takes care of essentials like storage, shipping, and customer support.
As a mom, you can source inventory and send boxes to Amazon; they take care of the rest.
Step one: sign up for an Amazon Seller account.


Use online tools to research the best-selling items.


Then, purchase wholesale inventory from online wholesalers, liquidation pallets, or thrift store finds.


Send your items to Amazon warehouses, and they will store and ship products as they sell.
Amazon collects payment, processes returns, and handles customer service; you receive regular payouts as your items sell.
While it takes some effort upfront to source and send inventory, the ongoing work becomes minimal even as your sales grow.
Passive Income Ideas for Moms: Final Thoughts
Achieving true passive income takes effort upfront to get things set up.
But over time, many of these passive income ideas for moms can run with minimal maintenance and grow through the power of compounding.
Plus, with income comes the ability to outsource tasks to free up even more of your time.
Passively earning extra money can help you achieve financial goals or fund fun family activities without needing a full-time job.
The income is also an excellent backup in case of emergencies or changes in your family situation.
Start with one passive income strategy that best fits your lifestyle and interests.
Dedicate time to build it up, promote it, and optimize the passive potential.
Once things are running smoothly, you can move on to adding another income stream if you'd like to diversify.
Before you know it, you could be earning thousands per month in regular passive income!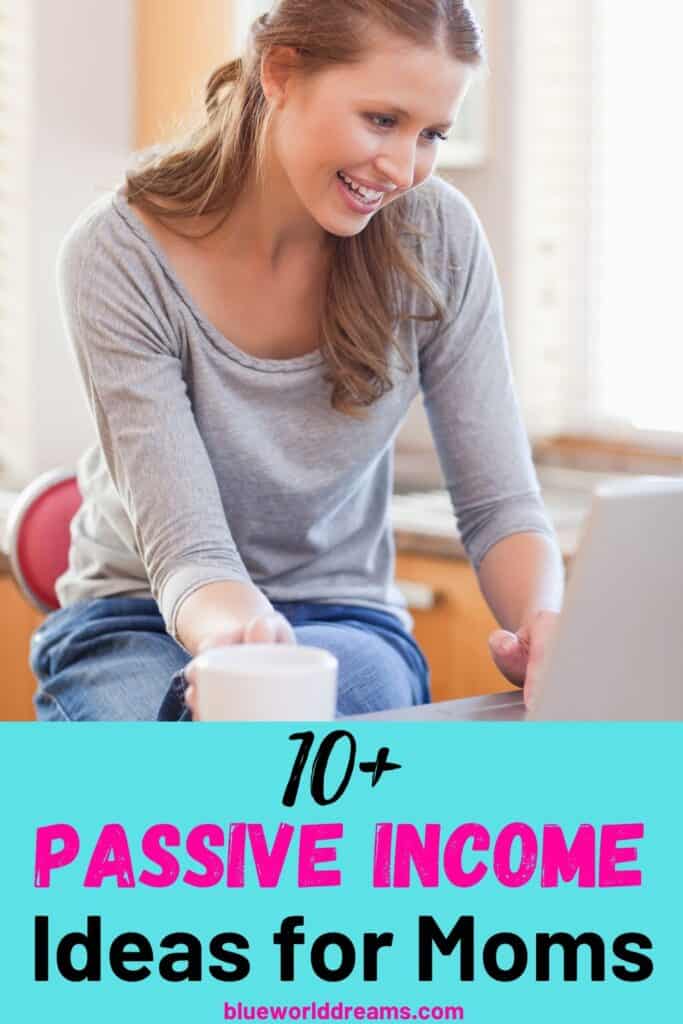 More Money-Making Articles
10+ Passive Income Ideas For Moms: Get Started Today