9+ Side Hustles For Graphic Designers
Having a special set of abilities as a graphic designer can help you make more money.
Whether you're looking to supplement your current revenue or start a full side hustle, plenty of opportunities are available.
In today's gig economy, there has never been a better time to explore side hustles for graphic designers.
It's now simpler than ever to locate work that uses your artistic talents, thanks to the growth of online markets and freelance platforms.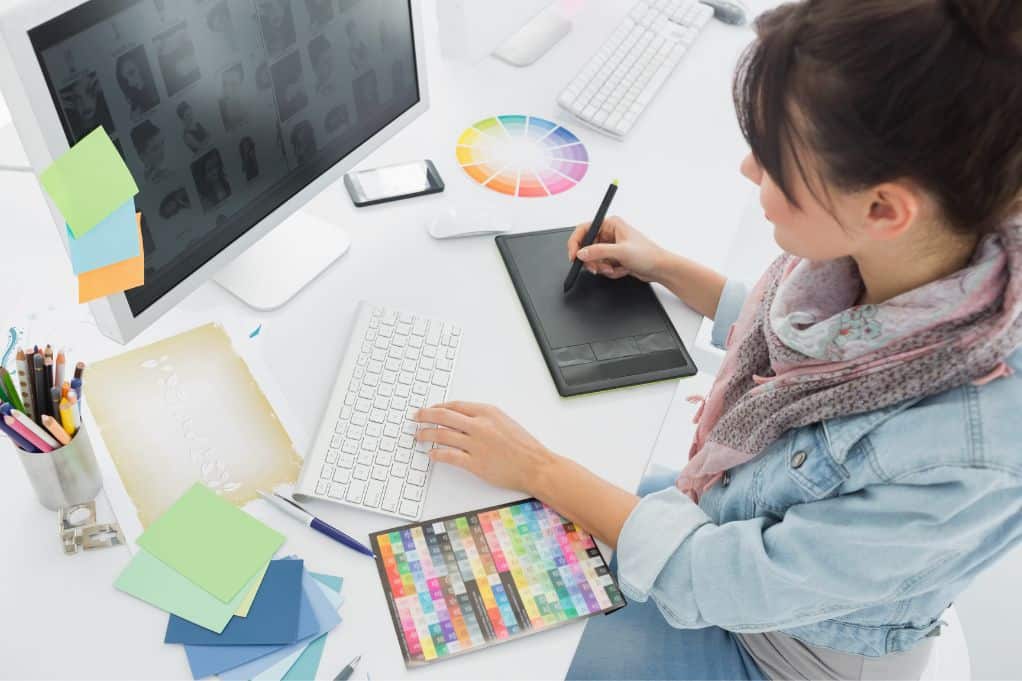 One of the biggest benefits of having a side hustle as a graphic designer is the ability to diversify your income streams.
By building multiple sources of income, you reduce your reliance on any one client or employer. In turn, you can find greater security and financial stability.
Having a side business also allows you to grow your portfolio and acquire new skills.
This diversity can help you stand out in a competitive job market.
Best Side Hustles for Graphic Designers
Keep in mind that most of the freelance graphic design gigs below can be listed on the Fiverr and Upwork platforms, so I won't list them for each side hustle.
1. Designing eBooks
Designing eBooks is a great way to showcase your design skills while providing readers with valuable content.
Use your creativity to design beautiful layouts and covers that will attract readers.
For additional fees, you can also offer to create full ebook designs, including the cover, interior layouts, typography choices, and graphics.
2. Online Courses
Making extra money by developing online courses is an excellent way to share your creative expertise and eventually earn passive income.
You can create courses on design software, graphic design theory, or even specific design projects.
Use platforms like Udemy or Skillshare to host your courses and reach a wider audience.
3. Infographics
A popular way of presenting visually appealing information is through infographics.
As a freelance graphic designer, you have the skills to create beautiful and informative infographics.
You can sell infographics for businesses to stock sites like Envato Elements and Graphic River, plus on platforms like Sellfy and Etsy.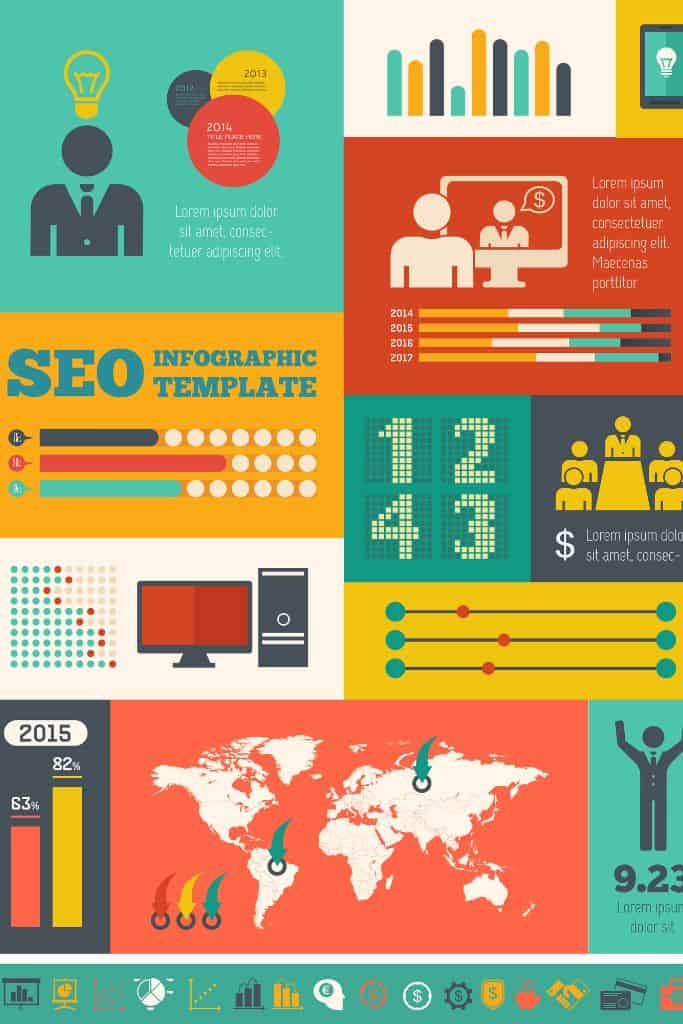 4. Photo Mock-ups
Photo mock-ups are a great way to showcase your design work in a realistic setting.
You can create mock-ups of products like business cards, posters, and packaging.
Use platforms like Creative Market or Etsy to sell your mock-ups to businesses and designers.
With your creativity and knowledge, the possibilities are endless.
5. Custom Fonts
Creating custom fonts can be a lucrative side hustle if you have a passion for typography.
You can sell your fonts on platforms like Creative Market or MyFonts.
Use your design skills to create unique and visually appealing fonts that will stand out from the crowd.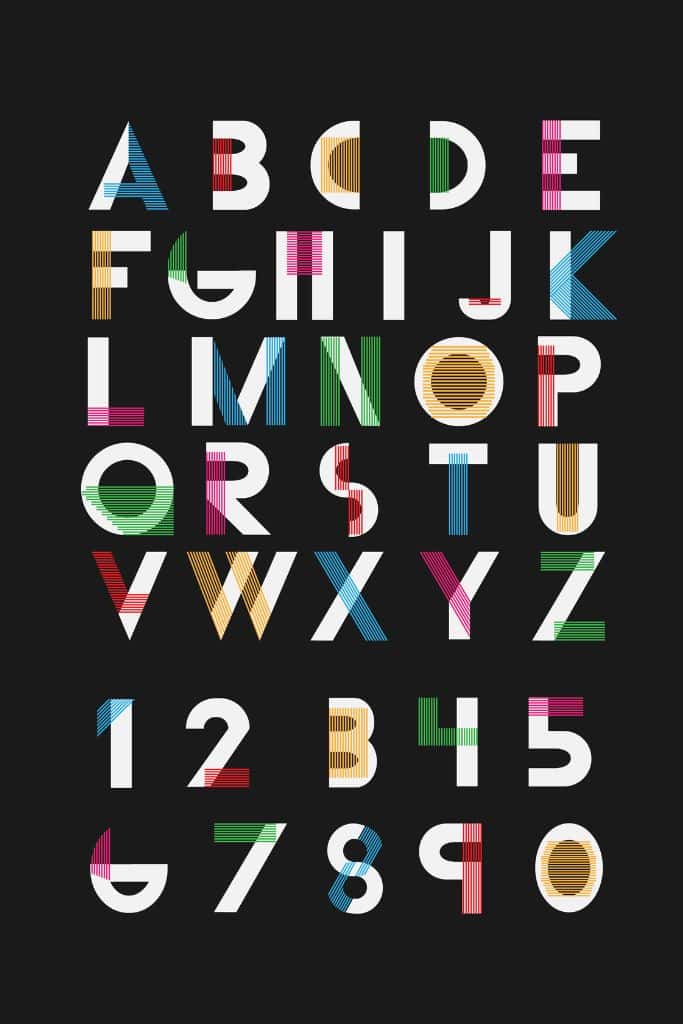 6. Print on Demand
Print on Demand is a great option if you're a graphic designer looking for a side hustle.
With POD, you can design graphics that can be printed on a range of items, including t-shirts, mugs, phone covers, and more.
Use trends and market research to guide your creativity toward unique, high-quality designs that will appeal to your target audience.
Promote your products or store on social media, run targeted ads, collaborate with influencers, optimize SEO, and more.
You can sell your print-on-demand products on various platforms, including Zazzle, Etsy, Printful, and Redbubble.
7. Social Media Branding
As a graphic designer, you have the skills to help businesses establish a solid online brand presence on social media.
Creating visually appealing and consistent social media graphics can help businesses gain more followers and increase engagement.
Here are some common types of work graphic designers create for social media accounts and branding:
Social media graphics – for social platforms like Facebook, Instagram, Twitter, etc. They often include branded logos, covers, images, and more.


Filters and lenses – Custom overlays and lenses for platforms like Snapchat and Instagram Stories allow users to interact with a brand in a fun way.


Blog graphics – Images and visuals designed to complement written social media content and blogs. These graphics reinforce the brand style and messaging.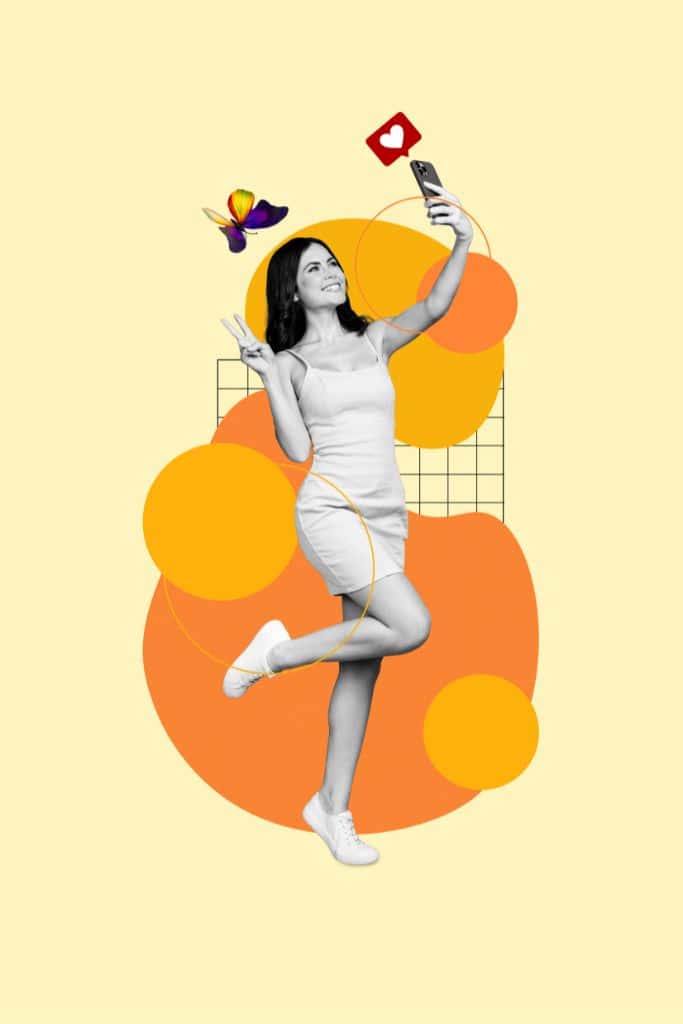 Similar Post: 8+ Side Hustles That Pay Weekly In 2023
8. Design Printables for Etsy
Etsy is one of the most popular platforms to start selling digital products, including printables.
Printables can be an amazing option where you can showcase your talent while generating income.
Here are some printable design ideas that graphic designers can create and sell on Etsy:
Wall art prints – Create printable art like motivational quotes, floral designs, abstract art, etc., that customers can print at home. Offer different sizes like 8×10, 11×14, etc.


Coloring Pages – Design printable coloring pages for kids and adults. These make great low-cost gifts.


Papercraft templates – Design papercraft templates like pop-up cards, origami, and mini books that customers can print and make themselves.


Planner/calendar pages – Create customized planner pages, calendar pages, budgeting, grocery lists, to-do lists, etc., that people can print and add to their planners.


Party printables – Design party invitations, banners, labels, favor tags, etc., for different occasions like birthdays, baby showers, and weddings.


Stickers – Create printable sticker sheets with your original designs and illustrations. Fun for kids or planners and scrapbooking.


Gift tags and wraps – Printable gift tags, gift toppers, gift wraps, and gift bags.


Stationery – Design printable stationery sets like note cards, letterhead, envelopes, and address labels.


Posters and signs – Typographic prints, motivational posters, customizable welcome signs that people can personalize and print.


Recipe and menu cards – Printable cards for recipes, menus, and restaurant wine cocktail menus.

The key is creating original designs and illustrations that customers can easily customize and print on their own printer paper.
Make sure to optimize and format your printables for standard sizes.
9. Wall Art Designs
Wall art designs are a popular option for print-on-demand products.
Designs that you make can be printed on canvas or as framed prints.
This is an excellent option if you have experience creating illustrations or other graphic designs.
Printable wall art can include abstract pieces, maps, botanical prints, watercolor artwork, and more.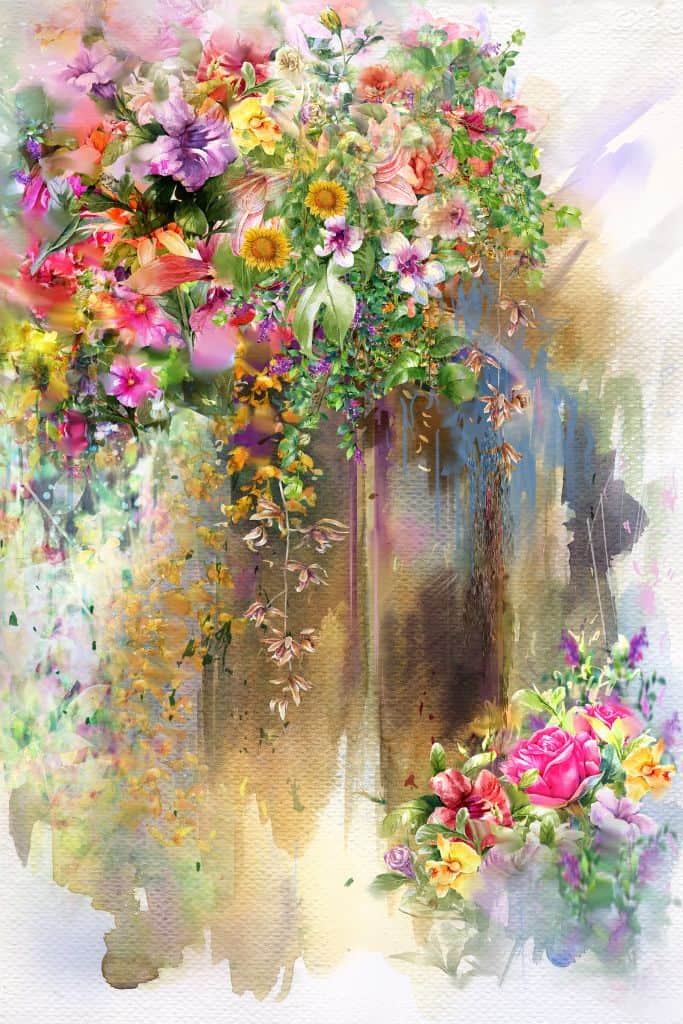 10. Lightroom Presets
Lightroom presets are a great way to help businesses maintain a consistent aesthetic on social media.
You can make presets that match a business's branding and style, making it easy for them to edit and post photos that fit their overall look and feel.
11. Logo Design
A strong and recognizable logo is essential for any business, and social media is no exception.
You can provide logo design services to companies seeking to build a memorable social media presence and website.
Consider offering different packages with multiple logo variations and file formats for other platforms.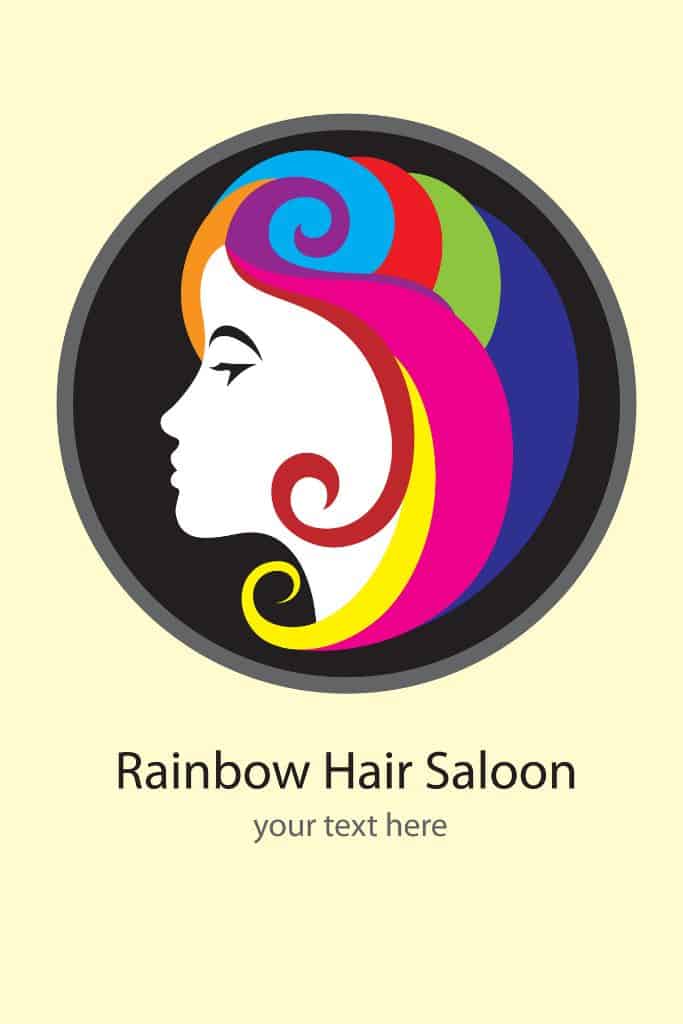 Side Hustles for Graphic Designers: Final Thoughts
As we've covered, there are plenty of side hustles for graphic designers that can help you earn extra income while flexing your creative muscles.
Use your design skills to create beautiful and engaging eBooks, online courses, custom fonts, infographics, and photo mock-ups.
Whether you choose to sell digital art or offer graphic design services on freelance platforms, there are available opportunities.
One thing to remember is that building a successful side hustle takes time and effort.
Depending on your goals, you'll need to invest in marketing, networking, and building your portfolio to attract clients and grow your business.
However, with persistence and dedication, you can turn your design skills into a lucrative source of income.
Another crucial factor to consider is pricing; when setting your rates, consider your experience level, the project's complexity, and the market demand for your services.
Remember to value your work; also, be mindful of the competition and what clients are willing to pay.
Overall, starting a side hustle as a graphic designer can be a terrific way to increase your income and gain valuable experience.
With the right mindset and approach, you can turn your passion for design into a successful business venture.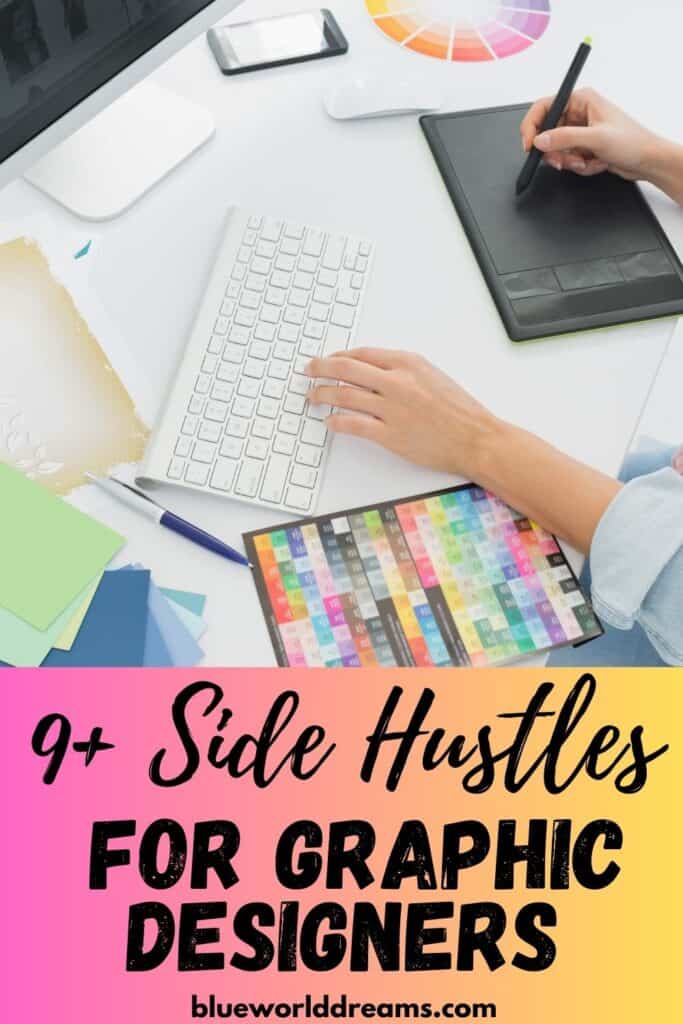 More Side Hustles & Freelance Posts
9+ Side Hustles For Graphic Designers