5 Highest Paying Plasma Donation Centers Near Me (2023)
Plasma donation is a life-saving procedure that requires qualified donors.
There are many plasma donation centers across the United States, but which donation center pays the best?
Let's take a look at the USA's five highest paying plasma donation centers.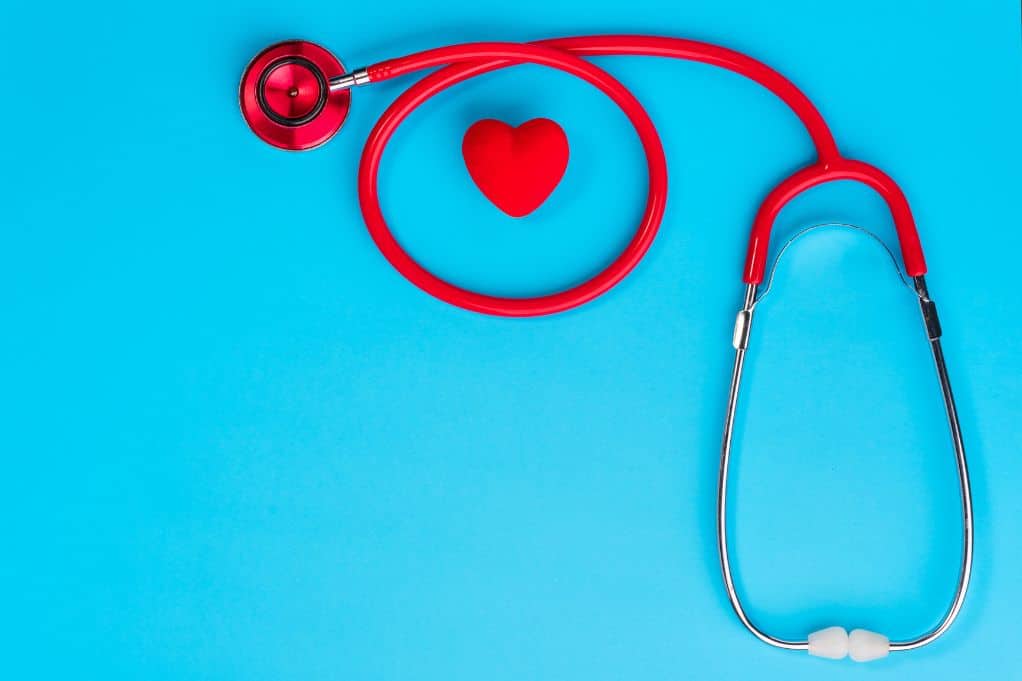 What is plasma?
When looking at blood plasma, you can expect a clear, yellowish fluid that makes up about 55% of the blood's volume.
It is a water-based solution containing proteins, lipids, minerals, and glucose.
Plasma serves many vital functions, including maintaining blood pressure and clotting.
Plasma also contains antibodies that help fight infection.
To extract the plasma, a technician first needs to collect a blood sample from a donor.
Then they use a centrifuge machine to separate the plasma from your red blood cells.
How much can you earn for donating plasma?
When it comes to donating plasma, a lot of people are curious about how much they can earn.
Plasma donation centers offer a variety of incentives to keep donors coming back.
These can include payments, gift cards, or points to be redeemed at their company store or converted into gift cards.
The amount of money you can receive for donating plasma will vary depending on your chosen donation center.
However, on average, donors can expect to receive between $20 and $50 per donation, excluding other incentives or bonuses.


MORE TO COME: I found a great Facebook community for the different plasma donation centers that I'll share further down.

This is a great place to compare market rates, find promo codes, and post your referral codes.

The highest paying plasma donation center can change month to month, so stay up to date. 
Highest paying plasma donation centers
In the United States, dozens of plasma centers are available to donors.
The amount you can expect to receive for a donation varies based on several factors, including the center you donate to and current bonuses.
Even your weight can affect your compensation.
Also, larger plasma centers in metropolitan areas tend to pay more than smaller centers.
CSL Plasma, BioLife Plasma, and Grifols are a few of the plasma donation facilities that pay the highest rates.
However, not everyone has access to the same centers depending on their location.
So let's review the 5 highest paying plasma donation centers so you can make the most informed decision based on which centers are available to you.
1. CSL Plasma
CSL Plasma donation centers have been in business for over 100 years.
With a presence across the US, Europe, and China, more than 300 locations, and over 12,000 personnel, CSL Plasma is one of the world's largest plasma collection centers.
Depending on the month and CSL Plasma center, they run different promotions and bonuses.
As most people donate plasma to supplement their income, these incentives can make the difference between a donor selecting CSL Plasma versus a less lucrative center.
How much does CSL Plasma pay?
CSL pricing is scaled, with the donor's weight range determining the rate bracket.
Although CSL is still among some of the highest paying plasma donation centers, their competitive pricing for new donors has recently declined.
Return donors currently earn roughly $40 to $60 per donation, depending on the plasma center, the donor's weight, and the individual plasma donation of that week.


| Weight | Rate |
| --- | --- |
| 110 – 149 lbs | $40 – $50 |
| 150 – 174 lbs | $50 – $60 |
| 175 – 400 lbs | $50 – $60 |

New plasma donors are eligible for different rates, depending on the promotional offers available.
For promotional deals, the donor's weight category is generally not considered.
For June 2022, CSL Pharma offered up to $650 to $825 (for 8 donations), depending on the plasma donation center near you.
As you can see in the screenshot, using New Jersey randomly in my test profile on the CSL app, I was offered only $650 for eight donations.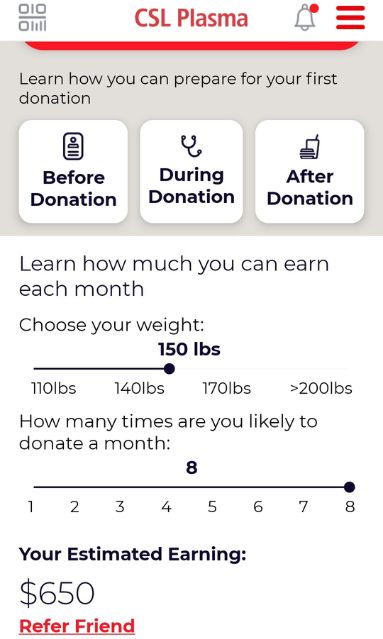 While a CSL member in Rock Island, Illinois, and another in South Florida were both offered $825 for the same amount of donations for June.


| Donation | 1 | 2 | 3 | 4 | 5 | 6 | 7 | 8 |
| --- | --- | --- | --- | --- | --- | --- | --- | --- |
| New Jersey | $100 | $100 | $100 | $50 | $50 | $50 | $100 | $100 |
| Rock Island | $100 | $125 | $100 | $100 | $100 | $100 | $100 | $100 |

Does CSL Plasma pay donors in cash?
CSL Plasma does not offer direct cash payments to donors.
Instead, donors are paid via a prepaid debit card which they can use to withdraw cash from an ATM or make purchases.
This payment method allows donors to receive their compensation more quickly and efficiently.
CSL Plasma also offers a loyalty program called iGive Rewards.
Donors will earn points each time they donate plasma; it's as simple as that.
As your donations increase, your status can gradually level up from the Bronze status all the up to their Platinum level.
With these increases, your rewards improve.
iGive Rewards can be exchanged for Fast Cash or their Deal of the Day merchandise specials.
2. BioLife Plasma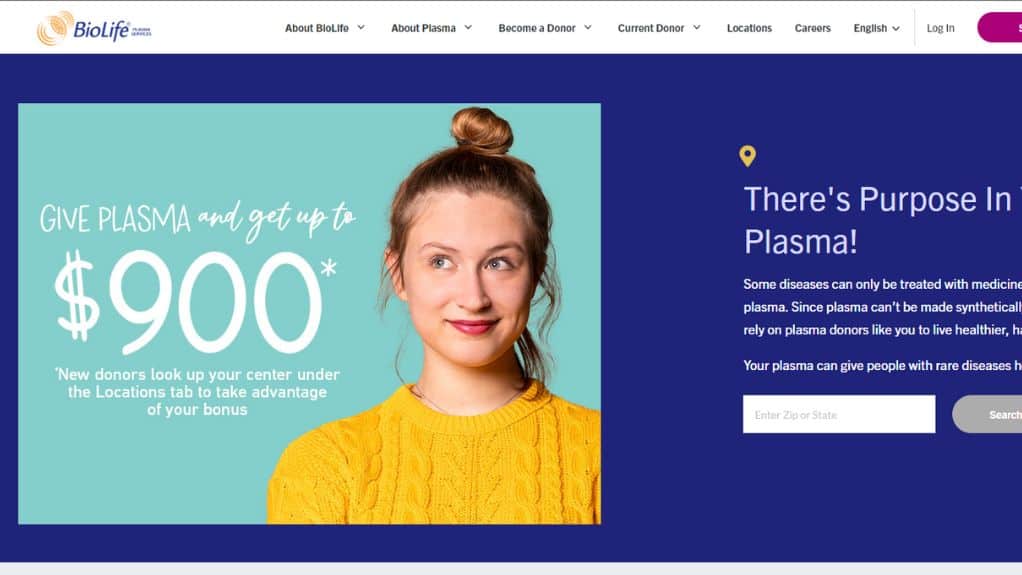 BioLife Plasma is another large plasma donation center with 120 collection facilities across 35 states.
Like many of its competitors, Biolife offers various incentives, including new donor promos, refer a friend coupon, bonuses for multiple weekly donations, and lapse donation coupons.
How much does BioLife Plasma pay?
Donors can expect to receive an average of $30 to $40 per donation.
For July 2022, the going rate is $80 per week. The breakdown is $20 for the first donation of the week and $60 for the second.
BioLife is also offering a new promotion; first-time donors can earn up to $900 in their first month.
Each plasma donation center has its rates, so the easiest way to confirm your center's promotion is to check the website;
Select Locations
Click on your city name
You will see New Donors-click here for a coupon…
Your coupon and instructions will appear
Also, just below that link, you will find the link for your Buddy Bonus coupon.
By doing a quick search, I found that most of the cities were offering rates of $800, $850, and $900 for new donors (8 donations).


| City/State | New donor rate |
| --- | --- |
| Baltimore (Maryland) | $800 |
| Bloomington (Indiana) | $850 |
| Bellingham (Washington) | $900 |
You can also find coupons like the one below on Dazz Deals or through Twitter.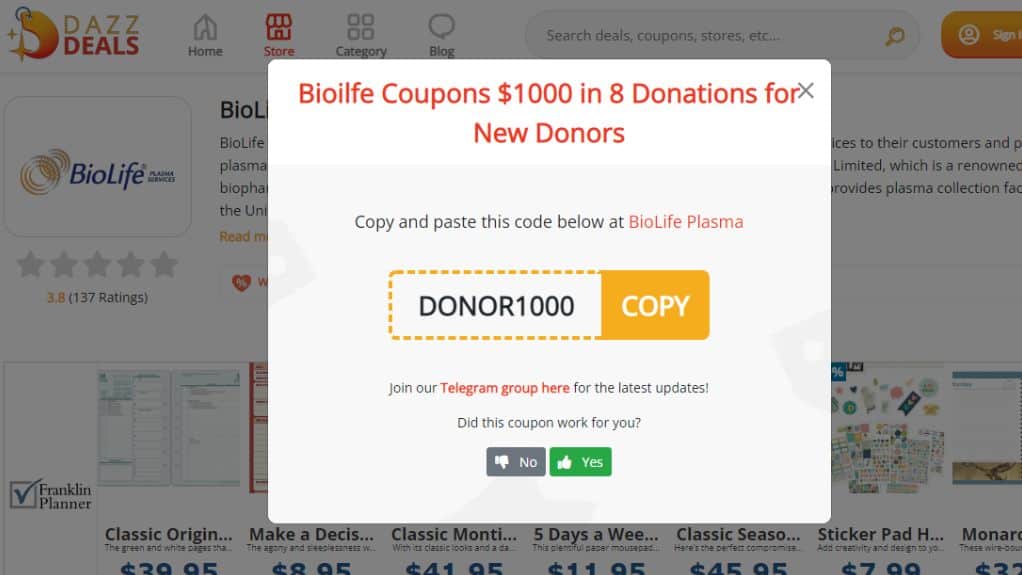 Does BioLife pay with a prepaid debit card?
Yes, the center pays its donor with a Biolife Prepaid Mastercard.
You can use your card anywhere that MasterCard is accepted.
You can opt to withdraw money from an ATM; however, it's best to locate a network ATM to avoid fees.
The money can also be transferred off the card into a personal bank account by setting up the transaction through the North Lane cardholder's website.


WANT MORE COUPONS? If you want the chance to earn even more money, follow the highest paying plasma donation centers on Twitter as they often tweet promo codes for their donors.

3. Grifols
The best plasma deals can presently be found at your local Grifols donation center.
If you are lucky enough to have Grifols in your area, they are currently the plasma donation center to beat when it comes to new donor promotions.
How much does Grifols Plasma pay?
For June 2022, some centers were offering $30 for the first donation of the week and $105 for the second plasma donation.
A different donor was compensated $40 for her first weekly donation and $115 for the second donation of the week.
And yet another donor received $50 for the first donation and $100 for the second.
So return donors at Grifols are currently offered rates of $67 to $77 if we average their two weekly donations.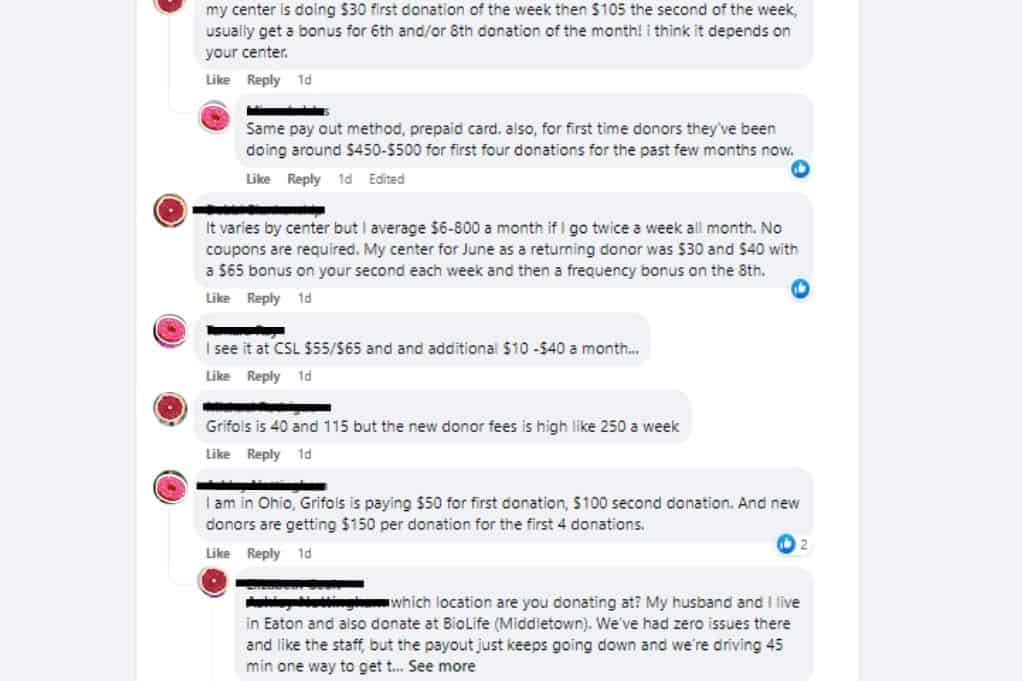 New donors can enjoy higher rates for the first four donations or the entire month, depending on the promotion.
Recent promotion includes rates of $450 to $500 for the first four donations.
Other centers are running promotions for up to $1100 for eight donations in your first month.
Does Grifols pay in cash?
Payments for plasma donations are issued on a Grifols prepaid Visa debit card.
All funds are automatically loaded on the prepaid card once the donation is complete.


Check out the following Facebook group for all the latest promos: Biolife/ CSL / Octapharma / Grifols Plasma Donors (Coupons/Referrals, FAQ)

4. KEDPLASMA
KEDPLASMA has been around since 2004 and has over 25 donation centers across the United States.
KEDPLASMA has become another popular option for those who are looking to donate blood plasma.
They have competitive rates, a rewards program (KEDREWARDS), and a referral program.
How much does KEDPLASMA pay per donation?
Donors can expect to earn anywhere from $35 to $50 per donation.
You can also keep an eye out for bonus coupons and increasing earnings with referrals and KEDREWARDS.
5. Octapharma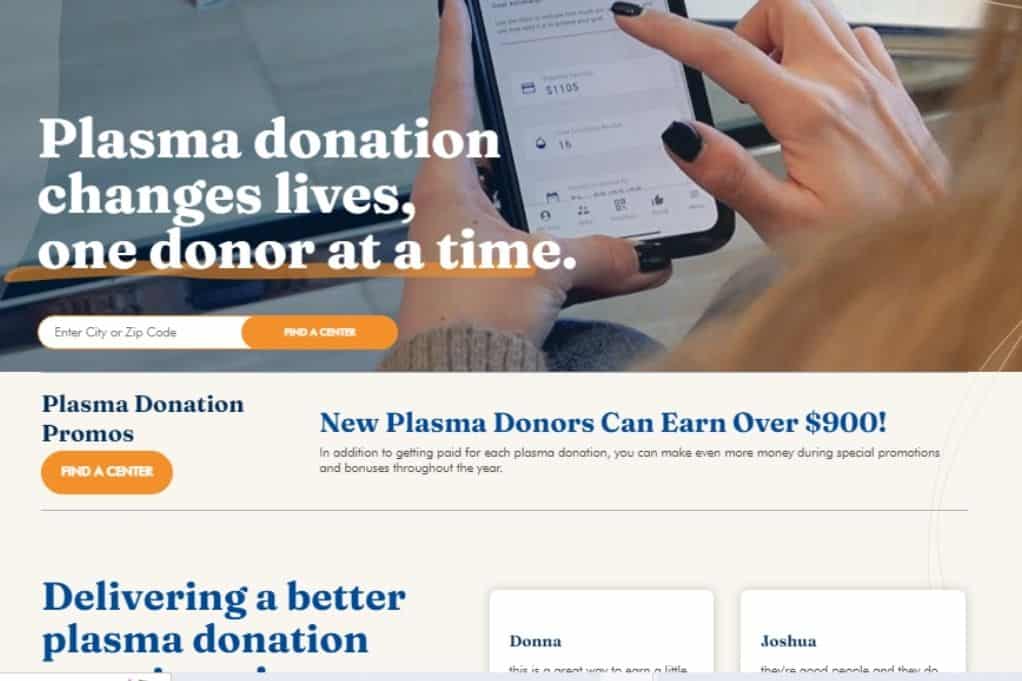 Octapharma Plasma has established over 180 centers worldwide and provides services for thousands across 118 countries.
Within the US, you can find Octapharma Plasma donation centers in 35 states.
How much does Octapharma Plasma pay for plasma?
Octapharma Plasma does not generally scale its payments based on the number of weekly donations.
Instead, return donors tend to earn between $50 to $65 per donation once the new donor month is complete.
Repeat donors can also log into the app to track donations and estimate upcoming payments using the rate calculator.
Based on the plasma donation center, new donors can earn between $700 to $900 in their first month.
Octapharma Plasma also offers a referral program and OctaRewards, where you can earn points towards e-gift cards, express passes, and sweepstake.


WANT TO EARN MORE CASH? Most of the highest paying plasma donation centers near you consider someone a new donor after 6 months of not donating plasma.

This means serious donors rotate between centers maximizing new donor promotions whenever they can.

BioLife Plasma is the exception to this rule however they do offer lapse coupons for donors who take a break from donating plasma and these coupons often resemble the new donor rates.

How can you find more donation centers?
There are many ways to locate plasma donation centers.
The easiest way is to use an online directory or search engine.
A quick search for "plasma donation centers near me" and the name of your city or state and a list of facilities will pop up.
You can visit DonatingPlasma.org to find a plasma donation center near you. This organization maintains a list of all licensed plasma donation centers in the United States.


You can also check with your local hospital or Red Cross chapter; they may know of other donation centers in the area.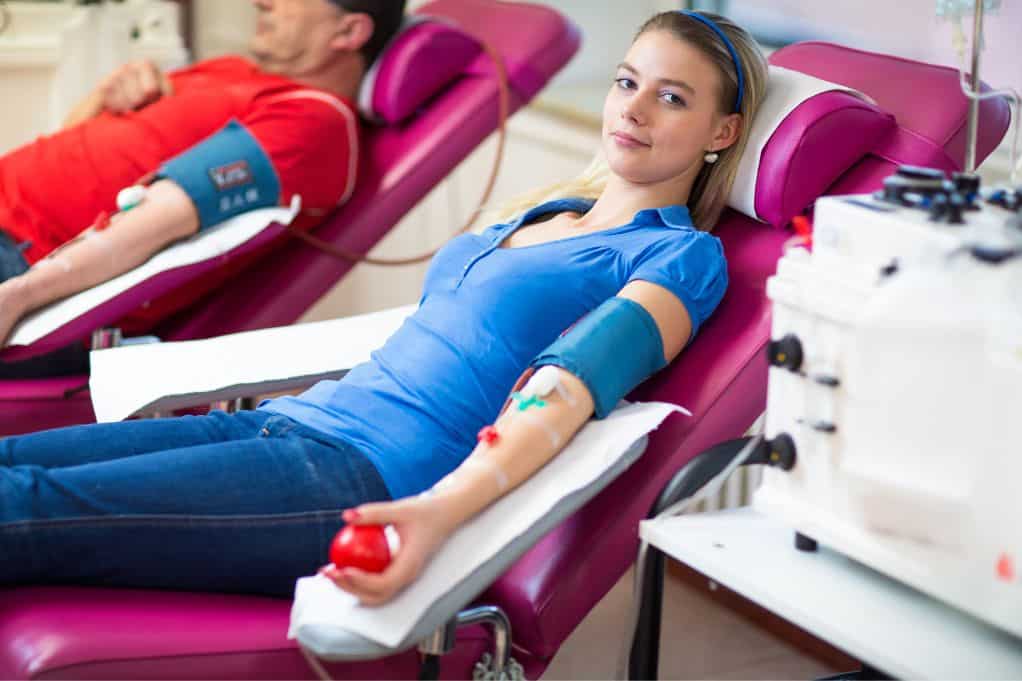 Tips for donating plasma?
For the best plasma donation experience and to limit any possible problems at the clinic, try the following recommendations.
Do
Get a good night's sleep
Drink plenty of water the day before your plasma donation.
Drink a minimum of 12 to 24 ounces of water (or sports beverage) 30 to 60 minutes before your scheduled donation.
Each a protein and iron-rich diet the day before and up until 3 hours before your plasma donation.
Avoid
Limit your caffeine and dairy intake the day of your donation
Avoid eating fatty foods the day of your donation
Do not drink any alcohol on the day before and the day of your plasma donation.

Related Post: How Much Does ImmunoTek Plasma Pay?
FAQ for donating plasma
Who can donate plasma?
Given the importance of its use, there are naturally a few requirements before someone can donate plasma.
Anyone in good health and who meets the eligibility requirements can donate plasma.
While the specific requirements will vary depending on the donation center you select, here are the general guidelines.
Donors must be at least 18 years old
Weigh a minimum of 110 pounds
Provide details on their medical history
All donors must pass a medical examination
Obtain a non-reactive test for transmissible viruses (i.g. HIV and hepatitis)
Hold a social security card
Have a valid government ID
If you got a tattoo, piercing, or permanent makeup within the past 12 months, you might not be able to donate plasma.
How often can you donate plasma?
Each plasma donation center near you will have its own specific regulations; however, many centers follow the FDA's guidelines.
The FDA limits plasma donations to once every 48 hours. However, you can only donate plasma twice within seven days.
How long does donating plasma take?
Depending on the plasma collection company, donating plasma the first time generally takes between 90 minutes to two hours.
Repeat visits typically go faster than the initial donation.

Related Post: How Much Does BPL Plasma Pay?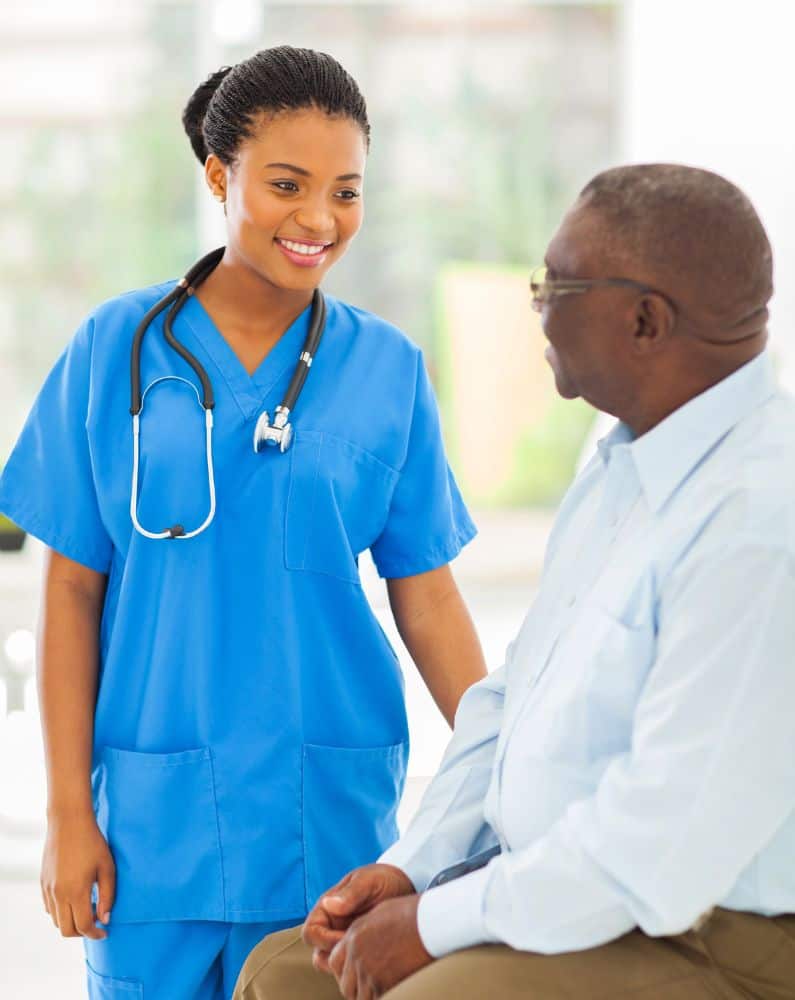 Final thoughts on plasma donations
Depending on your location, some of the highest paying plasma donation centers may be just around the corner.
Whether you are a college student, in-between jobs, or simply need more funds, donating plasma can be a great side hustle to earn extra cash.
Depending on how much money you want to earn per month, it's best to make a strategic game plan.
By checking out the different plasma donation centers in your area and rotating between them based on the best promotions, you can make the most of your donations.
And be sure to take advantage of any available promo coupons, referral bonuses, and points!
Other side hustle ideas
5 Highest Paying Plasma Donation Centers Near Me (2023)