12 Realistic Side Hustle Ideas You Can Get Started On Today!
Are you looking for a realistic side hustle idea you can start on sooner rather than later?
You may not be interested in filling out surveys or comfortable renting your spare room to someone.
Well, neither am I, so here are some practical ideas you can do from home or in your local community.
Some of these side hustles require extra time to set in place and get momentum, while in others, you can get started rather quickly.
Like with everything, certain jobs are not for everyone; that's why finding the best fit for you, your interests, and your lifestyle is essential.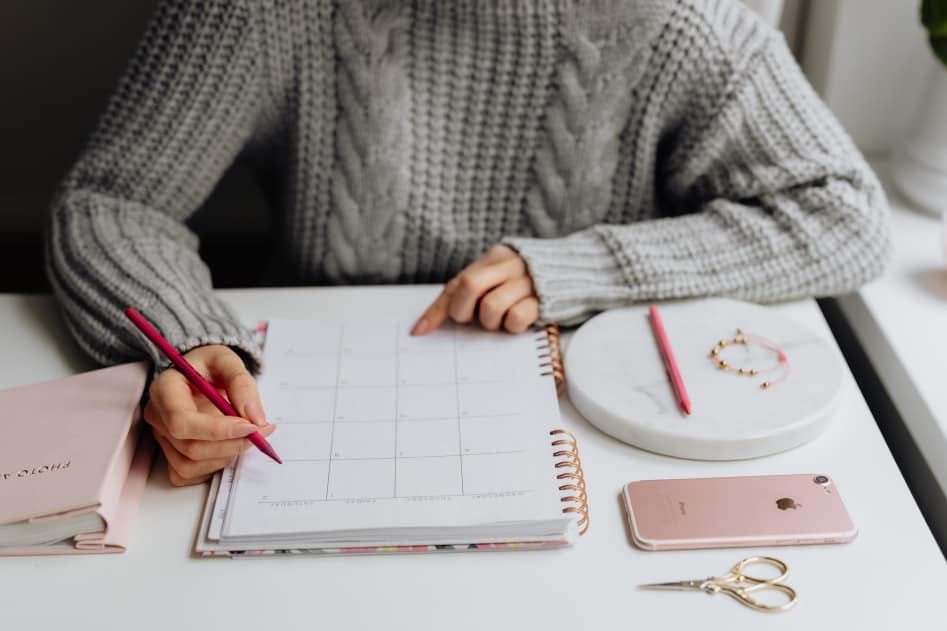 Realistic Side Hustles Ideas
1. Cleaning Houses/Small Businesses
One thing that never goes away for long is dirt 😉
So housekeeping services remain a present need, especially in today's modern age of busy people.
While this is not the most glamorous of jobs, it's good and honest work that can provide a decent side income.
Another great aspect of housekeeping is that you can work with as few or as many clients as you can fit into your schedule.
The national average rate is $$85-$170 for a one-bedroom and one-bathroom property.
Years ago, when starting work in our family business, I also cleaned that business two evenings a week instead of hiring it out.
This side hustle allowed me to make almost an extra $600 per month (2008 rates) and put that money towards investment plans I had for myself.
You can advertise your services on sites like Housekeeper.com.
But make sure you also get out there locally and post some flyers on the community mailboxes and your Facebook local community page.
Tip: Make some beautiful flyers using free design services like Canva to help your flyers stand out.
2. Selling Cheap eBay Finds Locally
This next option is my favorite type of side hustle.
I have been using this idea for years, and it's wonderfully accessible and requires very little investment, depending on the item you choose to buy/sell.
While many posts suggest selling items on eBay, I recommend buying from eBay, Aliexpress, and DHgate and selling those items locally for a large upsell.
Roughly six years ago, when taking my wedding and event planning certification, I came up with the idea of buying and reselling wedding veils and accessories.
I started with a tiny $5 investment and bought five different veils. Once I sold those rapidly, I realized I was onto something.
I added wedding boleros, hair combs, tiaras, and bachelorette party kits.
The goal is to find inexpensive items that cost much more locally.
This way, you can sell the items at a good profit while providing a service to your local community looking for a more affordable option.
The sites I've had the best luck selling on have been Varagesale, Facebook Marketplace, and Kijiji.
I can't tell you how many brides have thanked me for providing them with a beautiful veil from $35-$100.
These veils would have otherwise cost them anywhere between $300-$700, which they could not afford.
However, keep in mind that overseas packages take time to arrive.
If you plan to sell a seasonal item, plan ahead, and if your budget permits, buy enough to cover you for at least 2-3 months.

There's nothing more frustrating than getting calls from potential customers and still waiting for your next shipment.


So take a few hours and search through these sites looking for products. A good tip is to sort by Price + Shipping: Lowest first.


Once you've located a product you like, experiment with alternative keywords to find better offers that might be marketed differently.
Tips: If the wedding veils idea has sparked some interest, here are some tips I suggest;
1) Buy more ivory veils instead of white. Most clients need a light ivory veil even if they show up to purchase white.
The ratio tends to be 3:1 for how many ivory veils get sold versus white veils.
However, always bring a white veil, even when selling ivory. So many brides will think you mistakenly got them a white veil until they see the visual difference side by side.
3. Always check your veils for defects on arrival, such as a loose or detached comb, loose threads, etc.
Have a glue gun at home to reattach any combs as needed.
3. Nanny/Babysitting
If you are busy caring for your kids at home but still looking for ways to make a side income, consider adding a couple of kids to the mix.
Many parents often need part-time help during the week and weekends, so why not offer childcare services to your local community?
You can post your services on social media, at your local community center, or at church.
Take it one step further and register yourself with an online service such as Sitter.com or Bambinositters.com
4. House sitting/Pet Sitting
So why am I clumping house and pet-sitting together?
According to Wikipedia, pet care accounts for 80 percent of all house-sitting bookings.
House sitting will only work for some people's lifestyle.
But if you love animals and have the flexibility and ability to leave your home to house-sit another, then this is the side hustle for you.
If you want to promote your services online, look at HouseSitter.com or Housecarers.com, where you can create your profile for potential clients.
5. Become A Dog Walker
If you like the idea of pet care but don't want to house-sit, then dog walking is another good option.
It's a great way to make money in your neighborhood and can be scaled into a small local business.
One thing dog owners like me are always looking for is a trustworthy person to care for their pets.
If you build a good reputation in your area, word of mouth can quickly help expand your client base.
6. Get An Acting Gig
Become the next Hollywood star!
No, I'm just kidding, but you can become a movie extra without too much effort.
If you are willing to sit around and occupy yourself for long hours, then being a movie extra is a side hustle gig you can occasionally enjoy.
The pay is decent for the effort involved, and it's nice to be on set and see the ins and outs involved in movie making.
Tip: Wear neutral-colored clothing (unless you receive specific instructions on what to bring along). Bring an extra change of clothes.
7. Deliver Food
With the challenges 2020 brought to our lives, many people turned to food delivery services.
DoorDash, Uber Eats, and Postmates are some of the most popular options.
The beauty of food delivery is the flexibility you can have in your schedule, especially if you only want a part-time gig.
8. Social Media Consultant/Marketing Specialist
Does social media play a significant role in your daily life?
Do you have a large Instagram following or impressive Pinterest statistics?
If you enjoy building an audience and are good at driving traffic to your content, then why not capitalize on that skill set?
Small businesses and successful bloggers constantly look for online marketing consultants or specialists for help managing their online presence.
Most don't have the time to handle all the required tasks, so they are looking for people like you to hire for the job.

Similar Post: 12 Finance Tricks To Building Your Personal Wealth
9. Become A Virtual Assistant
Depending on your skills and where you apply, a virtual assistant could find themselves performing tasks similar to a Social Media Consultant/Marketing Specialist.
Virtual assistants are needed in many fields, from those listed above to e-commerce, finance, and general admin.
To learn more about setting up your virtual assistant business, check out this in-depth post from Gathering Dreams.
10. Create An Online Course
Do you have a specific skill set? Do you love your day job but wish you could branch out and expand your income sources?
Why not capitalize on what you already know and start sharing your expertise by building an online course through Udemy or Teachable?
From photography to graphic design, marketing to wedding/event planning, there is a market for almost everything.
11. Selling Printables on Etsy
You don't have to be a graphic designer to sell on Etsy.
You only need time and imagination to create beautiful printables you want to use yourself.
And no, you don't need to spend hundreds of dollars buying software to create your designs.
Use free services like Canva or Google Slides to make the PDF design that you can then sell on the Etsy platform.
12. Start A Blog
So why is blogging last on the list? Starting a blog can be a side hustle, but the keyword here is hustle.
Whoever said blogging was a fast and easy road to financial success was lying 😉 .
Blogging is hard work, and there is a steep learning curve when building and managing a good website.
Signing up for hosting and downloading a theme is simple enough, but getting your plugins, details, and final product right can be off-putting if you are not tech-savvy.
Once set up, you must learn to drive traffic to your site and monetize your blog.
But if you are passionate about starting a blog, enjoy writing, and are willing to put in the hours and hard work, then success could be yours down the road.
Just remember, nothing worth having comes easy!
Stay Focused
Whichever side hustle idea you pursue, give it your best effort.
Working a second job/side job is always challenging, especially with everyone's busy schedules.
Keep the bigger picture in mind and stay focused on your goal. The sky's the limit when you want something badly enough.
Recommended
12 Realistic Side Hustle Ideas You Can Get Started On Today!