How To Sell Hand Pics For Money
Do you want to sell pictures of your hands to make extra money?
There is an increasing interest in people seeking to model their hands.
If you're considering getting started in the hand modeling business, our guide can help you get started.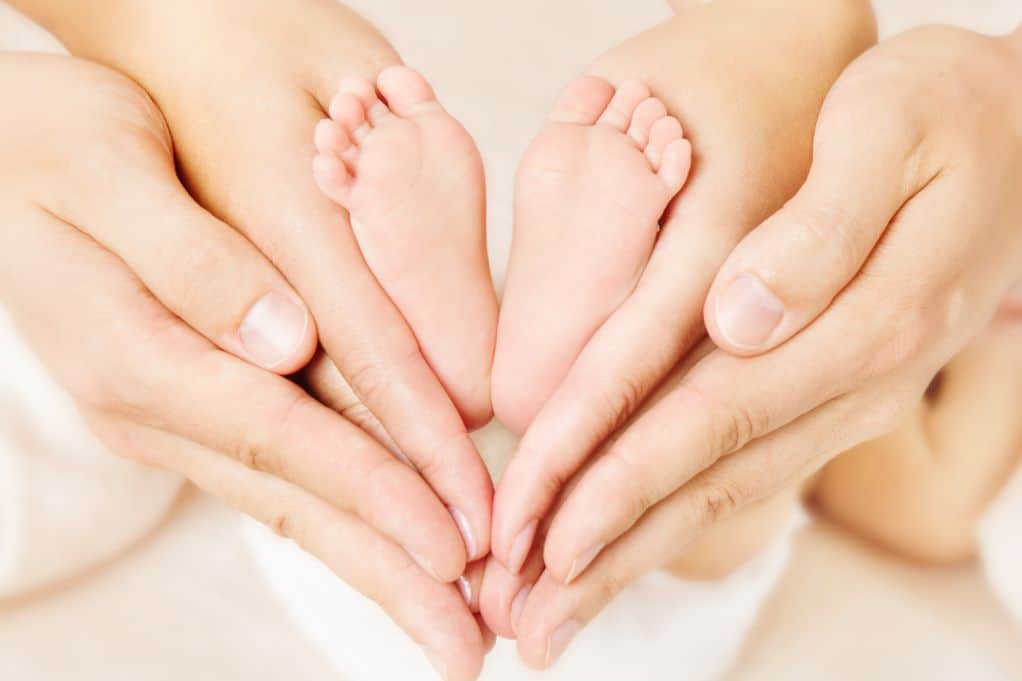 How to sell hand pics
Want to hit the market and make some cash?
Our comprehensive free guide will take you from A to Z to start selling hand pics. We will cover everything you need to know:
How to properly care for your hands
Find some of the best hand poses
How to take high-quality images
Platforms to make money selling hand pics
How to get started on each platform
Learn how to protect your personal data
Can you make money selling hand pics?
Yes, you can earn cash by selling hand pictures.
While the market for hand pictures is less varied than those interested in buying feet pics, there is still a promising market for your photography.
Who buys hand pics?
Nail salons
Spas
Artists
Modeling agencies
Stock photo websites
People who admire hands
The most effective strategy to begin is to promote where your target audience is looking for the most recent photos.
What types of hand pictures are in demand?
Selling photos of your hands can be an excellent way of supplementing your income.
Just for my own online businesses, I consistently purchase pictures of hands.
From people typing on a keyboard and writing in a notebook to cutting food, it's all relative to my needs of the day.
If you're unsure what kind of photos of hands are in demand, here are several popular categories:
How to take good quality hand pics
You should treat selling hand pics like a business if you want to boost your chances of making sales.
Nothing says professional better than a beautifully curated collection of photos for your portfolio.
You don't have to be a professional photographer to deliver high-quality photographs, but you definitely need to put in some effort.
A few key areas to concentrate on will help you enhance your hand photos immediately.
Remember that your hands should be the focal point of the image, so make them the center of attention at all times.
This post contains affiliate links. We may earn a commission at no additional cost to you if you make a purchase through a link. Please review our disclosure for more information
Care for your hands
Taking care of your hands must remain a top priority when learning how to sell hand pics.
We use our hands for almost everything, from cooking and cleaning to gardening.
You can quickly dry out, scratch, stain, or develop callouses if you aren't careful.
You don't have to go crazy with your spending, but you should set aside a small budget for necessities like hand lotions, exfoliating scrubs, SPF, gloves, and nail care.
Here are 10 some at-home self-care tips for your hands:
Examine your hands regularly for changes in appearance, color, or swelling.
Exfoliate your hands once weekly to remove dry skin cells and help your moisturizer do its job.
Moisturize or oil your hands after you shower; this helps maintain the moisture your hands absorb while bathing.
Moisturize again before bed.
Apply sunscreen to protect your hands.
Remove nail stains using lemon juice and baking soda (you can find more nail whitening tips here).
Trim your nails and cuticles regularly.
Wear kitchen or garden gloves to prevent cuts, stains, or callouses on your hands.
And with the price of nails in salons starting at $10-15$ for a basic manicure, you can opt for professional care when the budget permits.
Upgrade your equipment as you grow
While starting a business or a side hustle can be a good idea, I'm also a frugal person who likes to keep things simple.
And, let's face it, many folks don't have the extra cash to go out and buy fancy equipment or enroll in costly courses before earning some money.
But with most photography, some equipment can make a big difference in the final quality of your images.
You can choose to upgrade your camera once the budget allows for it.
Panasonic LUMIX mirrorless camera set
Hand photography tips
Hand photography is similar to other sorts of photography in that you must select your most suitable angles and shoot with excellent lighting.
You can add variety and range to your portfolio by using different props or accessories.
Rings
Other forms of jewelry
Gloves
Flowers
Stick on tattoos
Nailpolish
French manicure
Books
Kitchenware
Laptop/keyboard
Also, ensure your hands are adequately moisturized before snapping photos of them.
Get as many angles as you can and see what works best for your hands
When possible, use natural light
If you don't have enough natural light, use LED studio lights.
Try out your phone's camera filters; some offer excellent lighting
Edit your hand pics in Canva, adjusting for brightness, contrast, and saturation as needed
5 top poses for hand pictures
As we covered a little earlier, there are many categories of hand pictures on the market.
For the most well-rounded portfolio, try incorporating as many hand pics styles as possible.
Cooking/Meal preparation: Food photography is always in demand from magazines to online content creators.
Hand pics from inside the kitchen are a must: washing, chopping, whisking, and cooking; try to include different photo setups in your work.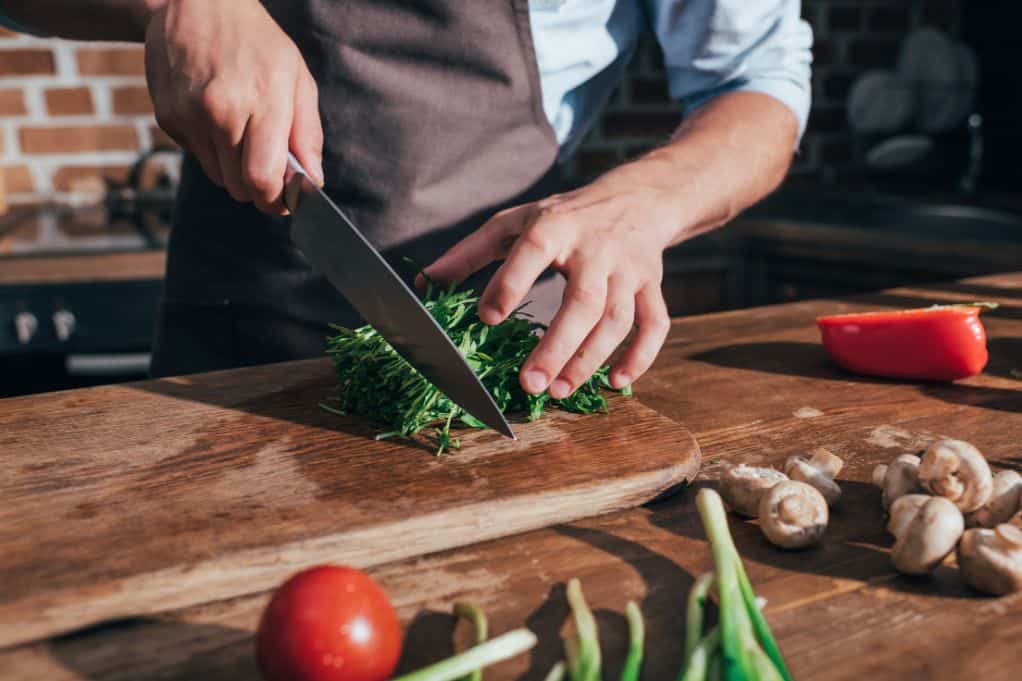 Couple holding hands & modeling tattoos: In this image, we have a two-for-one scenario. We have a couple gently reaching to hold hands while also modeling tattoos.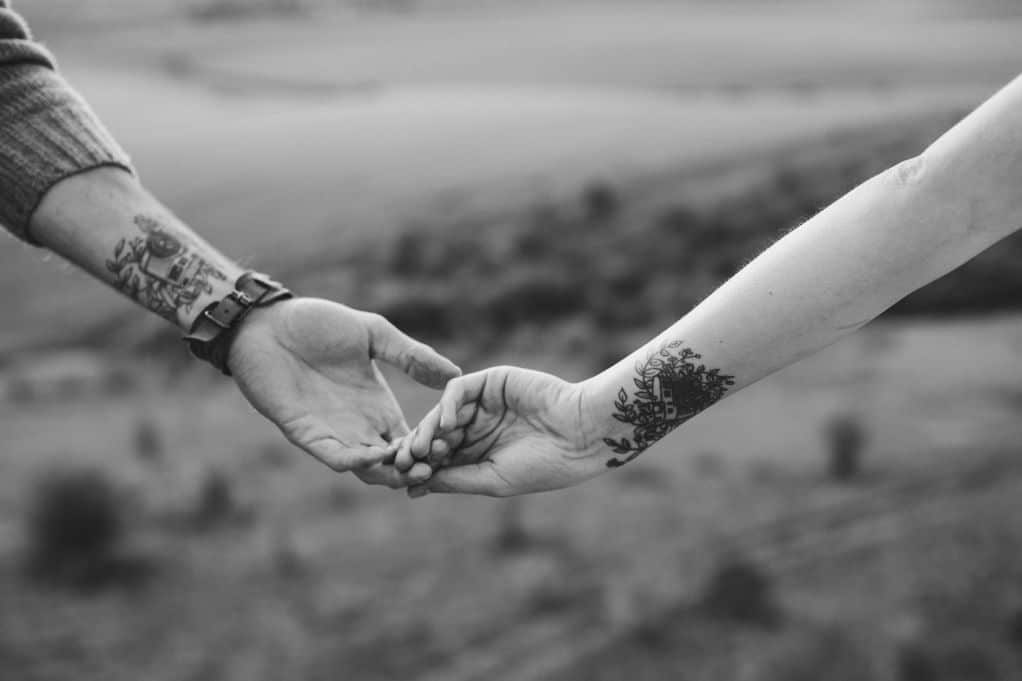 Salon nails: If you've ever been to a salon or spa to get your nails done, you've likely noticed the beautiful manicured pictures on the walls.
Businesses need to advertise their services, and what better way than by showing a stunning pair of acrylic nails or the French tips they can offer.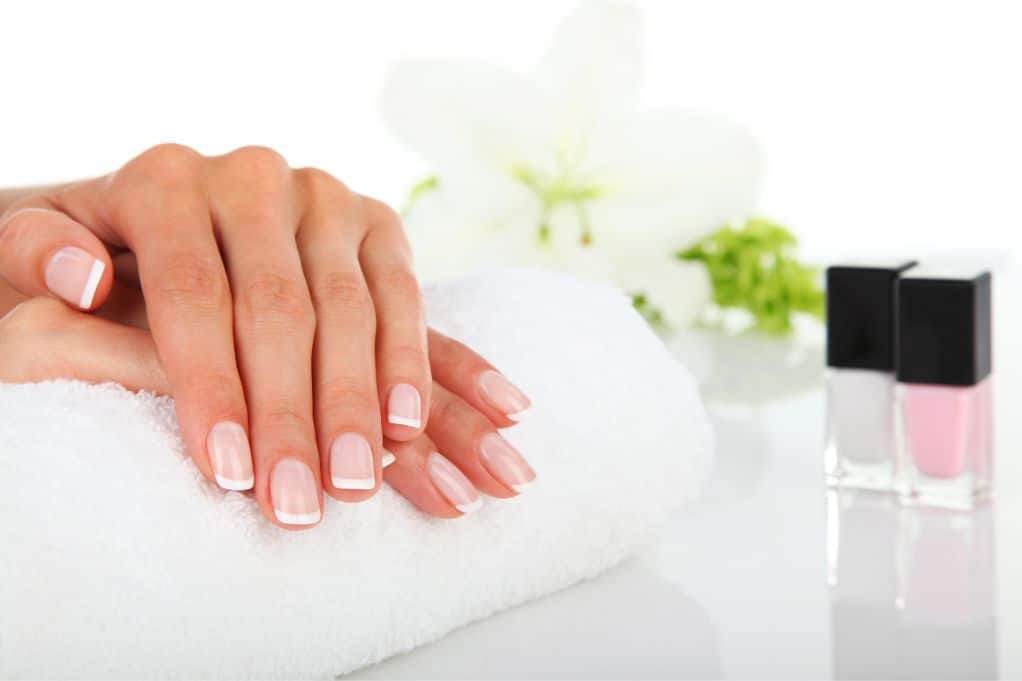 Performing tasks: With such creative work on the market, we can sometimes miss how often hand pics appear in photos.
The main background image in this artistic picture is of female hands typing on a laptop.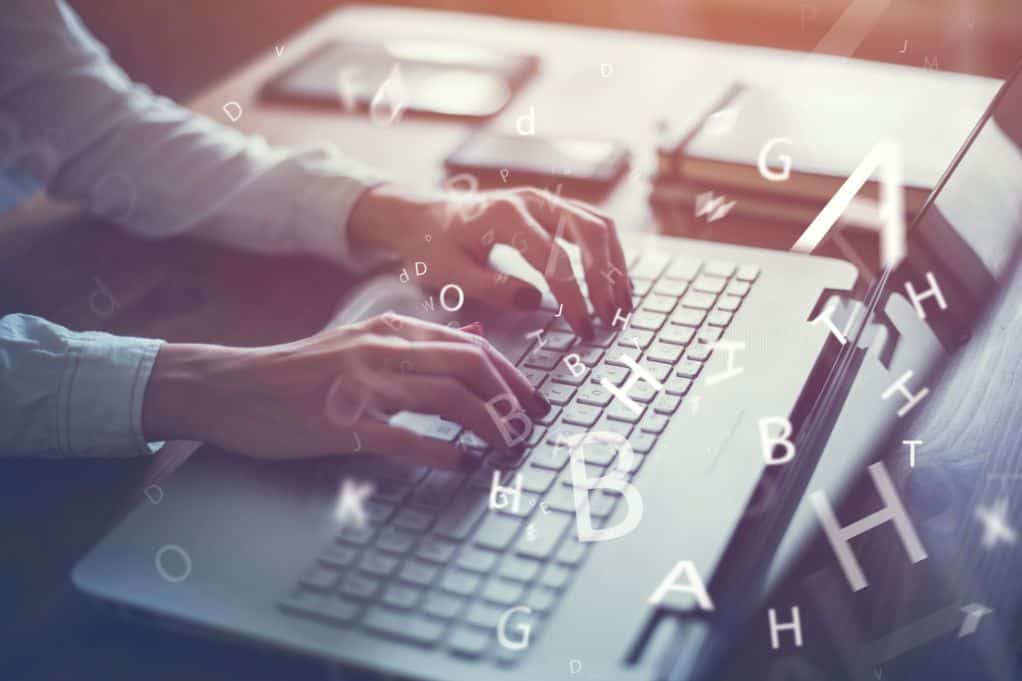 Modeling products: One of the most popular forms of hand photography is modeling products for sale.
Trendy watches, rings, and bracelets are articles you can model in your hand pics.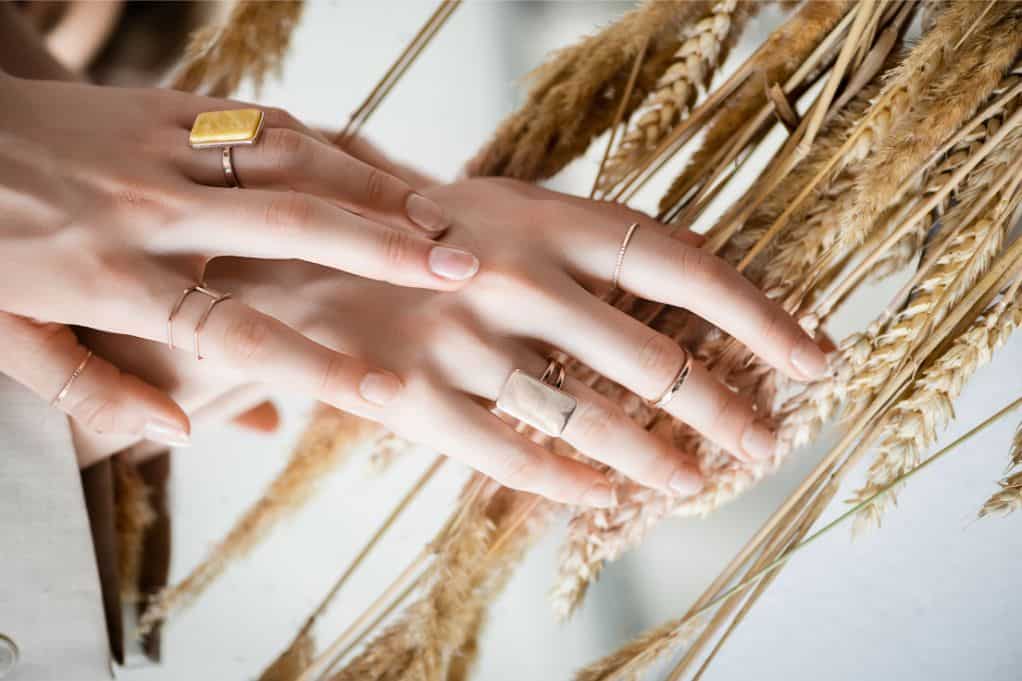 Stay up to date on photography trends
While a portion of your company will eventually be focused on special orders and campaigns, the other half will rely on marketing your new content.
Keeping your content relevant and on-trend with the market and your competition is one of the best ways to ensure high-quality content.
Checking out your competitors' content is an excellent method to spot new trends as they emerge.
It's also a good idea to conduct your own research and check what's hot in forums and hand modeling communities.
Where to list your hand pictures online
When you're ready to start sharing your hand photos, there are a lot of options to choose from to make money online.
Here are a few of my favorite places to sell photos of your hands.
Need extra cash? Check out our guide on Selling Feet Pics Online.
Foap
Foap is a simple photo app where you can buy and sell your hand pics for a standard price of $10. Pictures need to be at least 1280×960 pixels.
The app is free to use; however, Foap will take a $5 cut from each hand pic sale.
You can also make extra cash with their Foap Missions and Premium Missions, which are essentially hand picture competitions.
How to sell hand pics on Foap
Start by downloading the Foap app
Make an account
Upload your hand pics
Decide if you want to compete in Foap Missions
Etsy
Etsy is truly the kingdom of digital products; you can find anything and everything you need.
They sell it all from printables, stickers, journals, crafts, and even hand pics.
Etsy isn't a free platform, though; they charge $0.20 per listing.
You can expect them to take a 5% transaction fee and 3% + 0.25 in payment processing fees if you make a sale.
How to sell hand pics on Etsy
Open a seller's account
Fill in the bio & build your shop
Set up your preferred payment method (Google Wallet, Apple Pay, Paypal, or Etsy gift cards)
Promote your Etsy store on social media
Stock photography websites
If you are interested in selling stock photos or expanding where you sell, the following stock photo sites are in the business of buying pictures from creators.
Adobe Stock
Alamy
Bigstock
Cafepress
DepositPhotos
Dreamstime
Getty Images
iStockphoto
Shutterstock
Snapwire
Twenty20
Upslash
500px
Each site is slightly different, but you just need to follow the steps, create an account and upload your stock images.
Advertise on social media platforms
Looking for a social media platform to sell hands pics?
Instagram is one of the most popular social media platforms for building a business.
The app focuses on users sharing pictures and videos and attracting new followers using strategic hashtags.
You can essentially build an entire business on the Instagram platform with high-quality photos, proper marketing, and consistent posts.
How to sell hand pics on Instagram
Make an Instagram Professional Account & select your business category
Set up your bio, and make it the best you can aesthetically
Add Linktree for any external links you want to promote
Add your watermark or blurred hand pics to your profile
Use strategic hand-related hashtags (check what your competition is using); this will help boost your visibility to the right users. You can use 30 hashtags per post if you want. We suggest testing different combos to see which hashtags work best for your posts.
Be consistent; Instagrammers do best with daily posts
Among the other social media channels, Instagram is the one platform that truly thrives on aesthetics.
Users use filters for almost everything, and styling is essential, so put forth your best quality photos for this platform.
Some popular Instagram hashtags for hands are: #hands #manicure #nails #manos #nailsofinstagram #model #handmodel #skin #beauty #blackandwhite #photo #photooftheday
Create a website
While starting a website generally won't lead to immediate cash, it's definitely an option to keep in mind for long-term sellers.
With your own website, you get more control and business opportunities over time.
You could sell hand pics, accessories, mugs, hats, T-shirts which included your hand pics, or hand-inspired designs that Printify can handle and make for your buyers.
Setting up a website can be pretty simple:
Get started on WordPress.org
Buy a domain name
Sign up for hosting
Use the free Kadence theme
Use free Kadence starter templates to design your site
For hosting, I recommend Bigscoots shared hosting plan to get started.
While there are some cheaper options on the market, I personally cannot recommend most of their sub-par hosting or customer service.
How much money can you make selling hand pics?
When selling pictures through freelancing, expected earnings can be a little hard to estimate, especially when starting to branch out.
However, if we look at the data provided by Comparably, hand models nationwide earn a salary of $71,078 per year on average.
The lower end earns around $13,805, while the best in the field take home roughly $368,332 annually.
Is selling hand pics dangerous?
Selling hand pictures is not exactly dangerous; however, you should always take a few precautions when selling digital content that can potentially be traced back to you.
Remove EXIF Data from your hand pics
An important factor that many people are unaware of is that when you take pictures, they contain EXIF Data regarding your camera (or phone camera), which can include GPS coordinates.
If somebody is determined to locate you, they could extract this metadata to pinpoint where the images were taken and potentially find you and other personal information.
But not to panic; luckily, you can make some simple tweaks to protect your information.
These steps will allow you to disable the GPS feature and remove any remaining data before sending your images to clients.
To disable the GPS option on your phone, follow these steps:
For iPhone users, go to
Settings
Privacy
Location Services
Camera
In Allow Location Access, select Never.
For Android users, the steps will vary by phone; however, it should not be too difficult to locate.
A quick Google search for your specific phone can help.
For my Samsung A10, the process was pretty straightforward
Settings
Apps
Camera
Permissions
Location
Select Deny from the listed options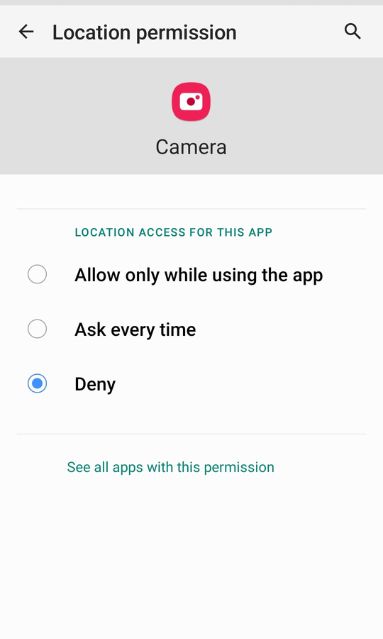 Now, if you need to remove the GPS data from pictures you have already taken, or you want to remove other sensitive data like your name, here's how to do it.
For Windows,
Right-click on any picture and select the Properties.
Select the Details tab
At the bottom, select Remove Properties and Personal Information
In the new window, click the box Remove the following properties from this file
Press the Select All button
Press OK
As you can see in the bottom right image, my full name was available in the metadata for anyone to find.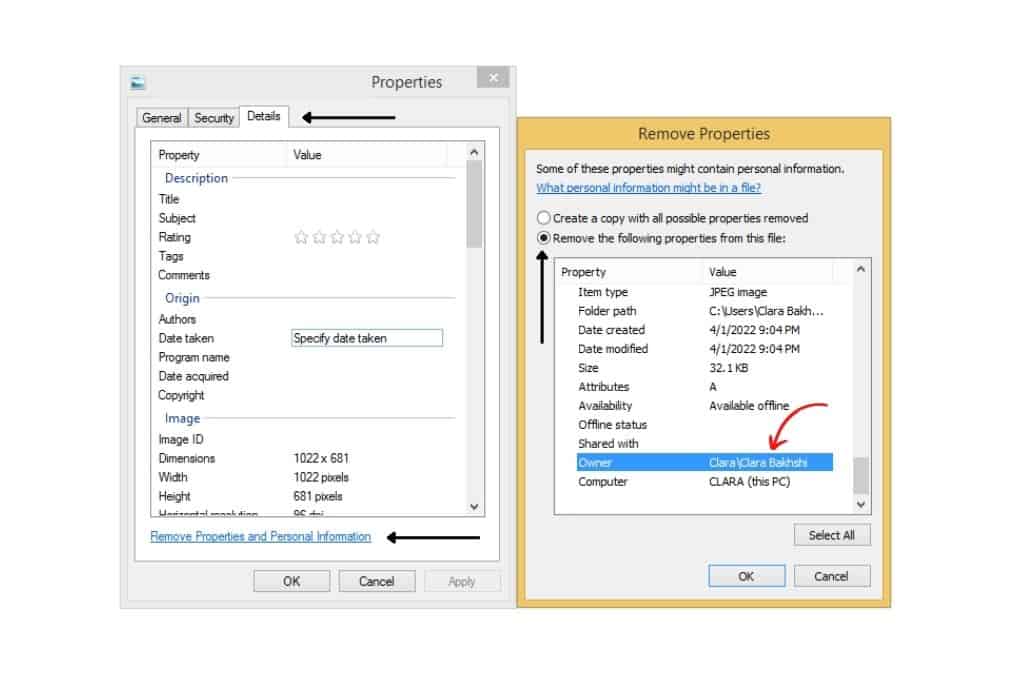 You can find more information on EXIF Data here.
Pros and cons of selling hand pics
Pros
Low physical labor
Work from home
Just need Wifi
Schedule flexibility
No diploma needed
Low start-up costs
Ability to scale your business
Cons
Fluctuating work
Possibility of getting scammed
Encountering creeps online
May receive unsavory comments or messages
Extra precautions are needed to protect your privacy
Final thoughts on how to sell hand pics
With so many outlets to choose from, it's evident that selling hand photos online is a viable way to supplement your income.
You can make extra money selling hand photos by taking excellent shots and consistently working.
However, setting boundaries and safeguarding your personal information is necessary when dealing with digital content.
Similar articles
How To Sell Hand Pics For Money