Associated Bank Routing Number (Quick Guide)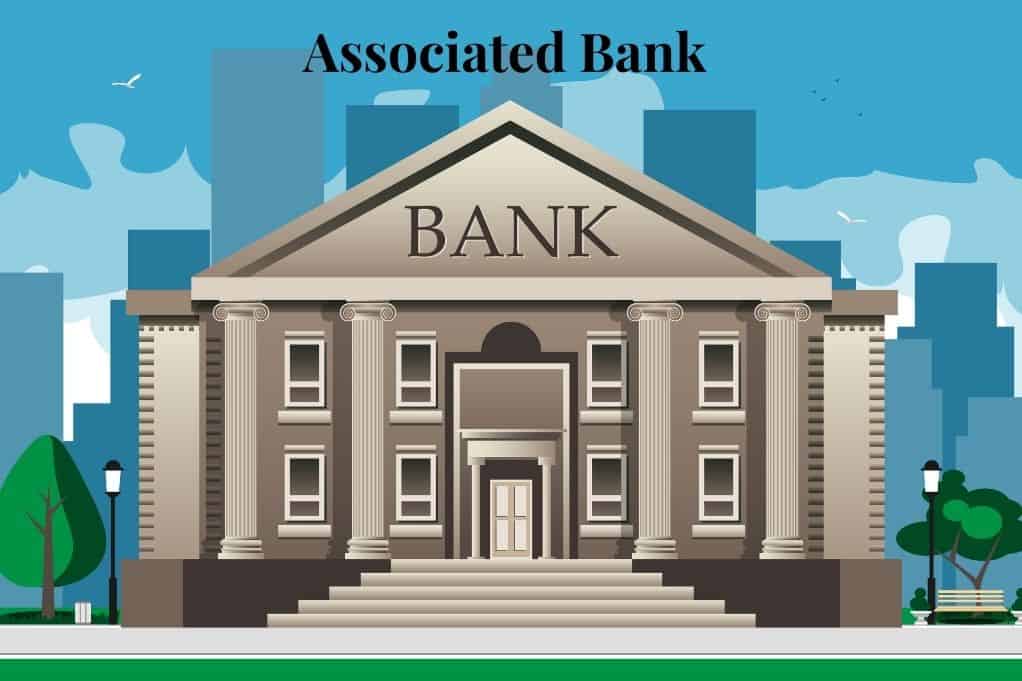 Do you need to send money or arrange a direct deposit for your payroll?
Whether sending a wire transfer or just ordering checks, you will need your Associated Bank routing number.
Unlike some banks, as an Associated Bank client, you only have to keep track of one routing number.
Our quick guide below will cover all the details you need to complete your banking needs.
What is Your Associated Bank Routing Number?
Associated Bank keeps things simple by using one routing number, 075900575.
You would use this same routing number to send or receive a domestic wire transfer, order checks, arrange a direct deposit, and more.
Associated Bank Routing Number for ACH Transfers
If you need to make an ACH transfer, you will also use the same Associated Bank routing number for this type of transaction.
Anytime money is sent across the Automated Clearing House network, you are dealing with an ACH transfer.
You will need to use your routing number to set up any automatic payments for service providers such as your cellphone line.
Other common ACH transactions where you would need to provide your routing number include:
Payroll
IRS direct deposits (tax refunds)
Government and retirement benefits
Associated Bank SWIFT Code
For international transfers, the Associated Bank SWIFT code is ABGBUS44.
You can use this number for incoming wire transfer transactions from other countries.
However, if you need to send money internationally, you will require additional information depending on the beneficiary's country.
Many countries, such as those within the European community, use IBAN's (International Bank Account Number) to process incoming international transfers.
What is a Routing Number?
A US bank routing number is a nine-digit numerical code identifying your financial institution.
Some banks use separate routing numbers for different types of transactions (paper transfers, electronic transfers, and even wire transfers).
In those cases, your bank could have different ABA routing numbers, ACH routing numbers, and wire routing numbers.
With thousands of commercial banks in the United States, routing numbers allow banks or branches to differentiate themselves.
This method ensures that any money you send or receive arrives at the correct branch.
Since this system is only in the US, you won't see other countries using routing numbers.
Canada, for example, uses a five-digit transit number and a three-digit institution number.
However, some banks like Citibank have made routing numbers available for their Canadian branches.
How Does Associated Bank Use Routing Numbers?
Banks and credit unions will use routing numbers for a variety of transactions.
Whether you prefer online banking or visiting your local branch, the Associated Bank routing number will be required at some point.
A routing number can be used for a variety of transactions such as;
Paper transfer
Direct deposit
Wire transfer
Make bill payments
Ordering new checks
Related post: Find your Bank of America routing number
Do Some Banks Use Multiple Routing Numbers?
Yes, bigger banks often use multiple routing numbers to differentiate between states, territories, and even types of transactions.
Wells Fargo bank is a great example of this, using dozens of routing numbers across their network.
However, in Associated Bank's case, their website clearly indicates only one official routing number (075900575).
It seems there are few other Associated Bank routing numbers available online. These may be from before the Northeast Wisconsin Bank Green Bay area merger.
If your checkbook or banking records indicate a routing number other than 075900575, we recommend contacting your branch to confirm.
How to locate your Associated Bank Routing Number?
When searching for your Associated bank routing number, there are a few different ways you can locate this information from home.
Checkbook
If you need to quickly locate your Associated Bank ABA routing number, you can refer to your checkbook.
The 9-digits found on the bottom left corner will be your Associated Bank routing number.
Depending on the bank, you can sometimes locate your routing number on your monthly bank statement.

Online search
The quickest way would be to simply refer to Associated Bank's website.
You can, however, search for your bank's routing number on the Federal Reserve's website or the American Bankers Association website.
You would need to input certain information, such as your financial institution's name, city, state, and zip code.
Contact Associated Bank
Contacting your bank is always an option.
For general inquiries, contact customer care at 800-236-8866.
The Associated Bank agents are available Monday to Friday between 6 a.m. to 10 p.m. CT.
If you prefer to speak with your local branch, you can reach out to them directly.


Related post: Find your Chime routing number
Final thoughts
As we've covered, routing numbers are truly an integral part of the US banking system.
Without an Associated Bank routing number, you would be unable to put through simple transactions such as ordering a new checkbook or setting up a reoccurring payment.
While the basics remain the same across banks and credit unions, it's important to always double-check your routing numbers before putting through a transaction.
Since not all banks use a single routing number like Associated Bank, you want to ensure that the correct routing number is being used depending on your banking needs.
Similar Banking Articles
Associated Bank Routing Number (Quick Guide)