Routing Numbers for Citibank: 2023 State List
Need to make an e-transfer, direct deposit, or wire transfer from your checking or savings account?
You'll need to find the correct Citibank routing number to get started!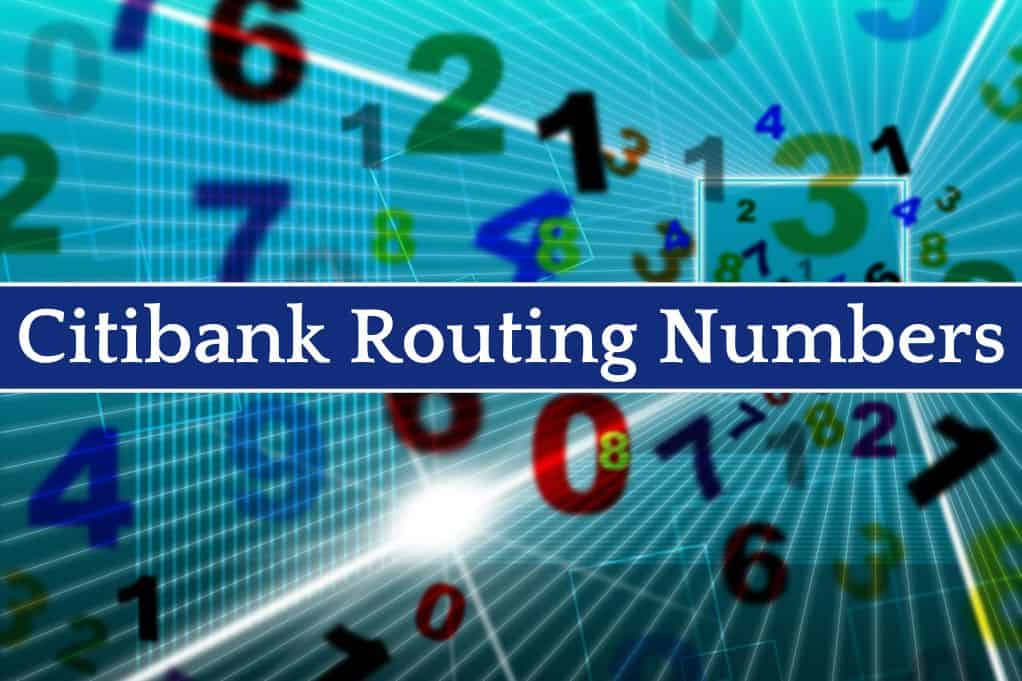 Our comprehensive list below has all the routing numbers for Citibank you will need for your domestic and international banking needs.
Routing Numbers for Citibank
When trying to find your Citibank routing number, you should search based on the state in which you first opened your checking account.
The following routing numbers are valid for Direct Deposits, e-transfers, and incoming wire transfers.
State (or District)
Routing Number
Northern California
(including Central California & San Francisco)
321171184
Southern California
(Including Los Angeles & San Diego)
322271724
Connecticut
221172610
Delaware
021272655
Florida
221172610 (see below*)
Illinois
271070801
Maryland
052002166 (see below*)
Massachusetts
221172610
Nevada
(Las Vegas Branches)
122401710 (see below*)
Nevada
(Besides Las Vegas)
322271724 (see below*)
New Jersey
021272655
New York
021000089
New York
Former EAB customers 021001486
Pennsylvania
021272655
Texas
113193532
Virginia & Washington D.C.
254070116
For incoming wire transfers, there are different Citi routing numbers for Florida, Nevada, and Maryland.
Florida: 067004764
Nevada: 322271724
Maryland: 254070116
Citibank Domestic Wire Transfers
You'll require your routing and account number to send a domestic wire transfer.
You will also need the wire transfer recipients' banking information to ensure the funds are deposited correctly into the proper account.
The beneficiary's full name and address
The beneficiary's bank name and address
The beneficiary's account number and routing number
Citibank Swift Code For International Wire Transfer
For international wire transfers, you will need to use the following SWIFT code: CITIUS33.
A SWIFT code is also called a BIC code or Bank Identifier Code.
You would use the above SWIFT code to receive money into your Citibank account from a foreign bank.
The same concept would apply if you need to send money internationally; the recipient must provide their bank's SWIFT code.
To process the foreign transaction, you would need to request the following information from the recipient.
Full name of the person set to receive the funds
Name and address of the recipient's bank
Recipients bank account number
SWIFT code and CHIPS UID number (Clearing House Interbank Payments System Universal Identifier).
If you need help locating the CHIPS UID number, you can do a quick search on the Clearinghouse's website.
What is a Routing Number?
Routing numbers, also known as ABA routing numbers (ABA RNT), ACH routing numbers, or routing transit numbers, are 9-digit numerical codes identifying financial institutions in the United States.
It's essential to use the correct routing number to ensure that your money reaches the right financial institution.
Be sure to verify your own and the recipient's information before initiating a wire transfer.
It's best to contact your branch to go over the data, especially if it is your first wire transfer.

Similar Post: Wells Fargo Routing Number
How do I find my Citibank Routing Number?
Use Your Checkbook
Providing you have some checks on hand, referring to your checkbook is one of the easiest ways to locate your Citi bank routing number.
Your routing number will always be available on your personal checks.
If you review the image below, the routing number is at the bottom left of the check; you will find your account number to the right.
The routing number will be 9 digits, while your account number can be anywhere between 7 to 16 numbers.


Related post: Can I Use A Check With An Old Address?

Citibank Customer Service Number
Citibank customer service: 1-800-374-9700
TTY: 1-877-693-0372 (TTY phone services for the speech or hearing impaired).
For service in Spanish 1-800-360-2484
Spanish TTY: 1-800-945-0258
Fedwire
The Federal Reserve's website is always available if you need to locate your routing numbers for Citibank but can't find a checkbook.
Canadian Citibank Routing Numbers
In Canada, routing numbers are made up of the following;
The 3-digit institution number identifies your bank.
The 5-digit transit number identifies your branch.
The routing number will include a 0 at the start (leading zero), so it will look like this;
0 + Institution number + Transit Number
Routing Number
Province
Address
026010080
BC
#300-2991 Lougheed highway
026010050
BC
4200 #3 Road Unit 120
026010020
BC
612 Main Street
026011102
ON
5900 Hurontario St
026011242
ON
5900 Hurontario St
026010092
ON
3300 Midland
Avenue Unit 33
026011002
ON
123 Front St W – Ste 1900, 1 Toronto St – 10th Flr
026011182
ON
One Toronto Street Suite 1200
026000082
ON
123 Front St W, Ste 1900
026000102
ON
123 Front St W
026010072
ON
123 Front St W, c/o 123 Front St W
026030002
ON
123 Front St W
026010012
ON
463 Dundas Street W
032820002
ON
123 Front St W – Suite 1100
032820012
ON
123 Front St W – Suite 1100
Citibank wire routing number FAQ's
For more information on Citibank
More Routing Number Articles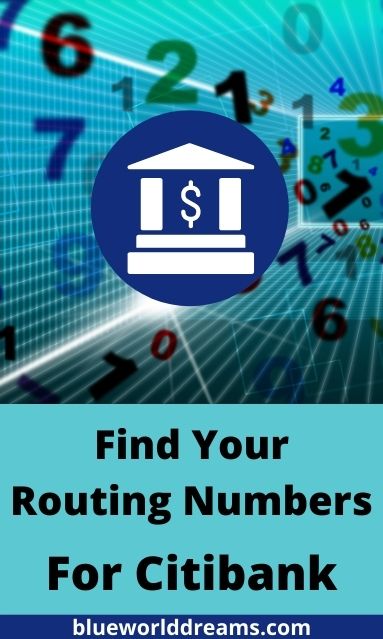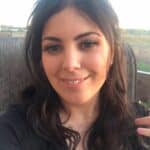 About the author
Clara is the founder of Blue World Dreams, an entrepreneur & budget-savvy personal finance expert. She's invested in helping others attain financial freedom using her knowledge from running a successful seven-figure corporation and building an extensive and diverse investment portfolio. Find out more.
Routing Numbers for Citibank: 2023 State List