Find Your Golden 1 Routing Number Today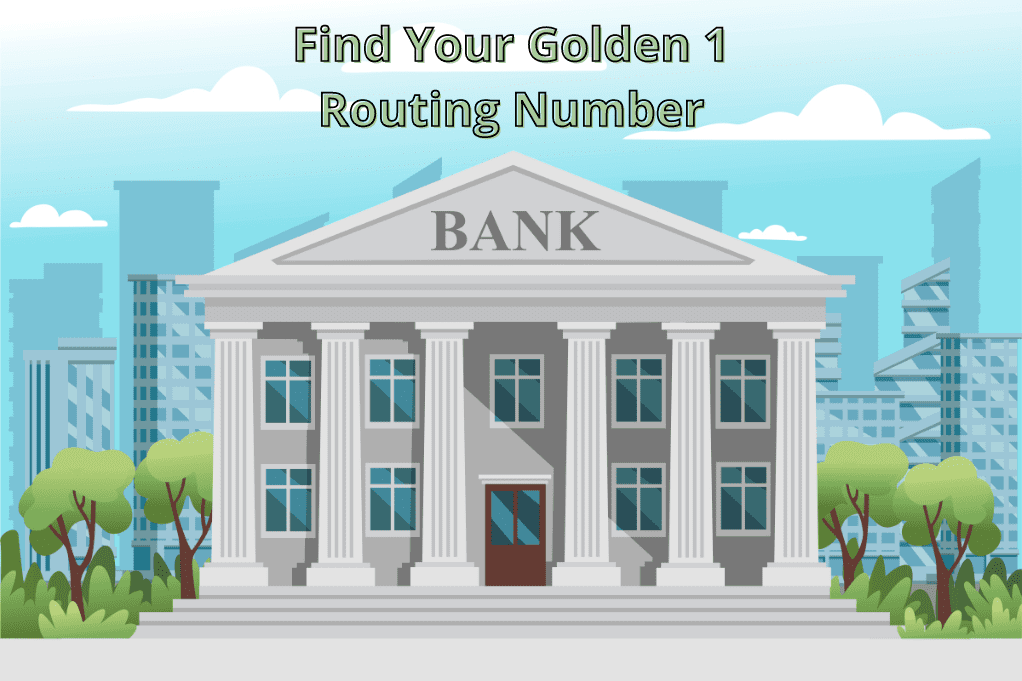 Do you have an account with Golden 1 Credit Union and need to put through some new transactions?
Whether sending money to a loved one, setting up direct deposit, or simply ordering checks, you will need your Golden 1 routing number.
Our quick guide table has all the Golden 1 RTN's you will need.
What is My Golden 1 Routing Number?
Golden 1 Credit Union advises all customers (see exceptions below) to use the same routing number for wire transfers and direct deposits.
Now, if you do business with one of the four California state branches listed in the table below, you will want to use your branch-specific routing number.
Golden 1 Credit Union Branch
Routing Number
Golden 1 Credit Union Routing Number
(applicable for most branches)
321175261
8379 Church St., Gilroy, CA Branch
321178022
1273 N. Davis Rd., Salinas, CA Branch
321175753
2298 Lombard St., San Francisco, CA Branch
321076289
1328 W. Hillsdale Blvd., San Mateo, CA Branch
321076289
Wire Routing Number for Golden 1
Wire transfers are a safe and easy way to transfer money electronically. Transfers are typically processed rapidly, taking one to two business days to complete.
For Golden 1 Credit Union wire transfers inside the US, the required routing number is 321175261.
You will need the receiver's financial institution name, the bank's complete address, and its ABA routing number.
As for the beneficiary of the funds, you will also need to provide your bank with the following information;
Receiver's full name and address (as per their bank account)
Their account number
The purpose of the wire
Golden 1 Routing Number For ACH Transfers
The ACH routing number will need to be supplied to send an ACH transfer to a Golden 1 account.
When sending a domestic ACH transfer, the ACH routing number 321175261 will need to be used.
There are multiple types of ACH transfers you can receive; some common ones are;
Payroll
Government benefits
Retirement benefits
Tax refunds
Golden 1 SWIFT Code
If you plan to receive an international wire transfer, you will need to provide the sender with certain information.
You can provide the sender with this form; just fill in your account information.
Generally, you would expect to provide your bank's SWIFT code and IBAN. However, since Golden 1 credit union is not part of the SWIFT network, it does not have an IBAN.
Instead, the sender's bank would need to send the funds to the following address;
Golden 1 Credit Union
8945 Cal Center Drive
Sacramento, CA 95826
Routing Number: 321175261
For Credit to Beneficiary and Account Number
You can expect to receive your funds within a maximum of 15 days.
What is a Routing Number?
In the United States, a routing number is 9 digits long and identifies your financial institution.
Routing numbers can also be referred to as an ABA routing number or RTN.
While many banks will use a different routing number per state or territory, some do things differently.
In the case of Golden 1 where all their branches are located within California, they have a primary routing number but have allocated four more routing numbers for specific branches.
What Do Banks Use Routing Numbers For?
While routing numbers are most commonly known as bank identifiers, they remain an integral part of many banking transactions.
Banks will use your routing number to complete essential tasks such as;
Setting up a direct deposit
Domestic or International wires
How to Locate Your Golden 1 Routing Number
Find your checkbook
Besides our handy table above, if you ever need to locate your routing number in a pinch, you can simply refer to your checkbook.
Your Golden 1 Credit Union routing number will be the nine digits on the bottom left of each check (as seen below).

Federal Reserve
You can always search for our routing number on the Federal Reserve's website.
Contact Golden 1 Credit Union
And remember that Golden 1 can be reached for any questions you have related to your account or banking needs.
Primary Contact Center: 1-877-465-3361 or just remember 1-877-Golden-1
Their business hours are the following;
Monday through Friday from 7:30 a.m. to 6:00 p.m. Pacific Time
Saturday and Sunday from 9:00 a.m. to 5:00 p.m. Pacific Time
For international calls, this secondary backup number can be used, although charges may apply, +1-916-732-2900.
Final Thoughts
Whether you have a new job that requires setting up payroll deposits or you just need to order a new checkbook, your Golden 1 routing number will be required.
Luckily you only have one routing number to remember, but just in case you need to locate it quickly, you can review an old checkbook at the bottom left corner for your nine-digit Golden 1 routing number.
Similar routing number posts
Find Your Golden 1 Routing Number Today