How To Make Money As A 13 Year Old (23+ Creative Ways)
Have you newly entered the world of teenhood?
As a newbie teen, you've probably started thinking about different ways to make money as a 13 year old.
Not to worry, we've put together a convenient list of jobs suitable for 13-year-olds that cover a wide range of interests.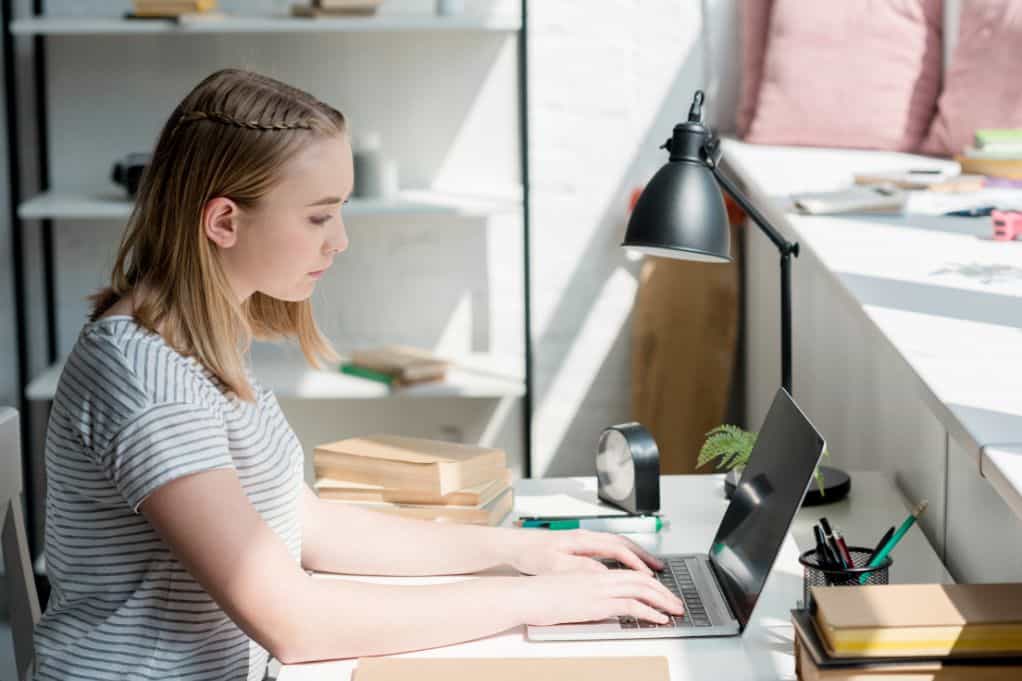 Disclaimer: Before starting a new job or advertising your services, please consult with a parent or legal guardian for approval.
How to make money as a 13 year old
Since skills and interests vary, you'll find a mix of jobs for teens: physical, artsy, organizational, and business-oriented.
1. Deliver newspapers
A classic old-school job for 13-year-olds is being a paperboy or papergirl.
Whether delivering the paper or weekly flyers, the task generally involves some good old-fashioned biking or walking around.
While the U.S. Department of Labor allows newspaper deliveries by minors, many states have regulated jobs for 13-year-olds.
So before applying for the job, have a parent or guardian check your state laws.
This post contains affiliate links. We may earn a commission at no additional cost to you if you make a purchase through a link. Please review our disclosure for more information
2. Cash in grocery receipts
There are quite a few grocery receipt apps available on the market.
While you may not be grocery shopping for your parents, collecting receipts costs nothing.
I've heard quite a few frugal living peeps on YouTube and in Facebook groups mention how they collect discarded receipts from grocery carts.
You can also ask friends, family, or even your close neighbors if they will save their receipts for you.
Just scan your receipts on the app and collect your rewards.
You can also maximize your earnings with any special weekly offers your parents may use.
For the United States, you can sign up on the following sites:
Fetch Rewards
Shopkick
MyPoints
Ibotta
TopCashback
ReceiptHog
Canadians, you can use Checkout 51, Ampli, Caddle, or Drop.
3. Pet sitter
Pets are a lot of responsibility, but pet sitting is an excellent option if you have a hand for it and experience caring for animals.
Neighbors, friends, and family members who travel for business or pleasure often require pet sitters.
Others require help for daily walks or meal times.
I've also seen community posts for backyard poopy cleanups if you're willing to get your gloves dirty.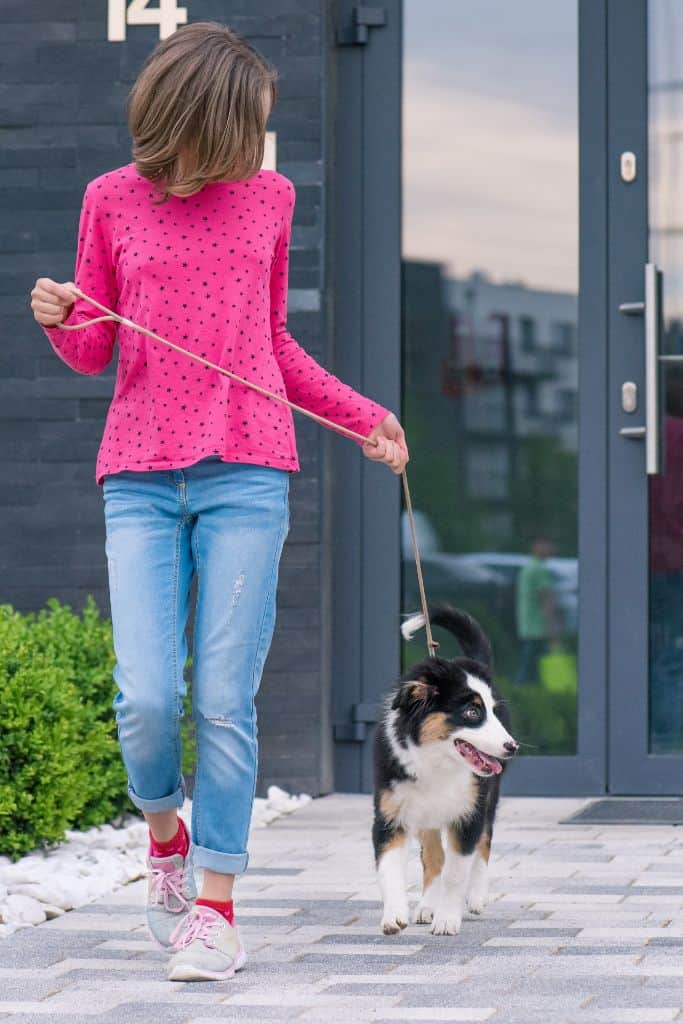 4. Take surveys
While the pets are napping on the couch, you can complete surveys to maximize your earning potential.
Filling out surveys is a legitimate way to earn some cash.
It's also super convenient since almost everyone has a smartphone and mobile data.
Popular, reputable websites include:
5. Tutoring
While good grades are generally a prerequisite for a tutor, another important asset is the ability to teach.
If I learned anything during my schooling years, not everyone can teach and adequately communicate their knowledge to others.
Being a tutor to younger kids in subjects you excel in can be a fine way to earn extra money.
While online companies are not open to 13-year-old tutors, you can still advertise in the following ways:
On classified websites
Community groups
Some schools are incredibly supportive of their students.
You can speak to a teacher or the principal to see if they would be willing to mention your services in an upcoming newsletter.
6. Sims 4 cc creator
If you already love playing the Sims 4 and creating custom content, why not turn that skill into some cash?
Many of these sims 4 cc creators earn through their Patreon page.
The minimum age for using Patreon is 13, but you will need your parents' permission to set up a membership plan as a creator!
Depending on the quality and how well you market your custom content on sites like Tumblr, this can be a fun way to earn cash through a hobby.
Sims 4 creators come in all ages; ask Aladdin-The-Simmer, a popular teenage creator.
And if you've never created custom content before, here's a quick behind-the-scenes to making Sims 4 content.
7. Work in the family business
Do your parents own a business?
State Labor Laws are pretty strict when it comes to teen jobs.
But if your parents own a business, those are one of the few legal jobs for 13-year-olds.
There are still some restrictions regarding schedules and working hours, and the business cannot be in a hazardous occupation.
But if all else checks out, working for your parent's business is a great way to gain experience and start earning a wage.
8. Home organization
If you follow the Kardashians, you'll know that Kim got her start by organizing celebrity closets.
Some people are skilled at organizing clutter and can envision how best to use available space.
You can research the best home and small apartment storage ideas to come up with great storage ideas.
A great way to display your skills is to organize different rooms in your home or friends' homes (with permission) and take pictures for a portfolio.
Another popular space in homes often in need of organization is the kitchen pantry.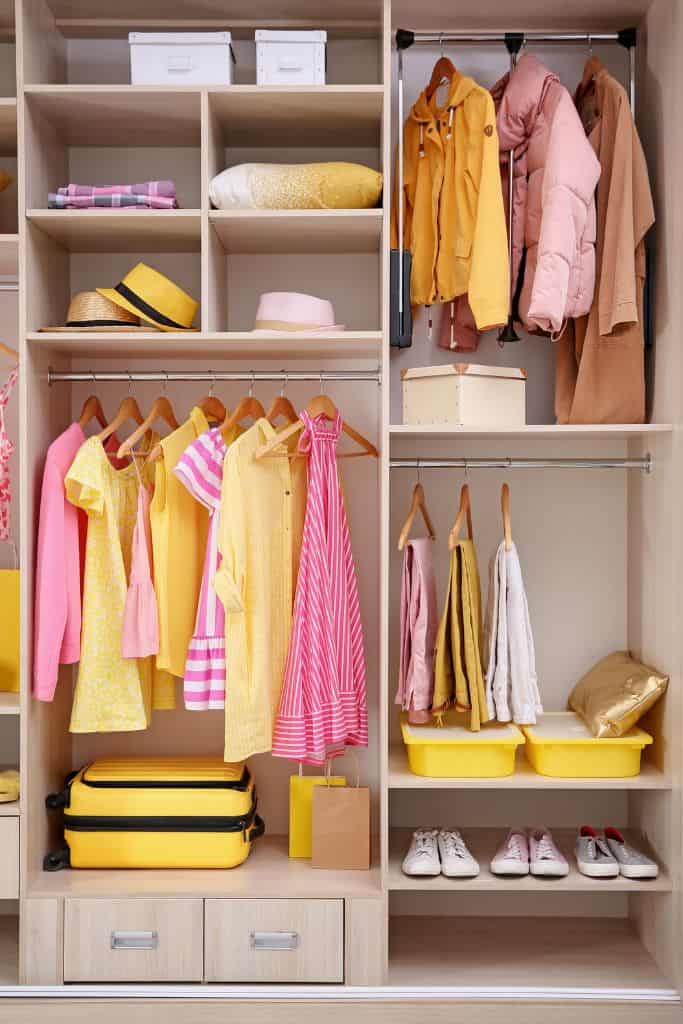 9. Babysitting
A popular first job for many teens is babysitting.
It's a great, flexible way to earn money, but it's important to remember that babysitting comes with many responsibilities.
And with this type of job, word of mouth really helps get the ball rolling.
Great reviews can help bring in those extra families seeking the right sitter for their kids.
10. Sell your items online
Items of higher value, such as gaming consoles, video games, and pricey clothes, tend to sell better online.
Popular platforms include eBay, Facebook Marketplace, and Varasale.
While garage sales are great for selling various items, they tend to bring in lowball offers for higher-priced pieces.
Always go with a parent or guardian to complete any transactions with potential buyers.
11. Create printables for sale
I love working on paper, and not surprisingly, there is a huge market for printables.
Printables exist for almost every subject, from shopping lists, budget planners, checklists, and kids' activities.
You can use services like Canva to create your designs and later sell them on websites like Etsy.
While Canva makes building printables a breeze, you might need some tips and tricks to help you get started.
There are so many helpful and free video tutorials on YouTube' I've linked one here for you.

12. Sell goods on Etsy
Just as you can sell printables on Etsy, there is also a market for many other creative items.
You can sell anything from stickers, planners, handmade jewelry, charms, paintings, crafts, and more.
Etsy could be an area of interest if you have a creative eye or passion for crafting items.
You can always browse through the different categories to see if anything interests you.
There are a lot of intriguing and even odd things for sale.
13. Become a freelancer
If you prefer working from your computer, freelance work could be ideal.
You can offer many services on sites like Fiverr (eligible for 13+), such as logo design and even writing blog posts.
The average article is supposed to target a vocabulary that fits 8th graders, so that's perfect if you enjoy writing.
14. Start a niche site
Niche blogs have been on the rise in recent years.
Their focused approach often allows bloggers to gain a more dedicated following and easier growth.
Blogging won't earn an income overnight by any means, but with passion and dedication, you can potentially bring in decent money over time.
With the help of a parent, you can get started for a few dollars a month.
You'll need hosting and a free WordPress theme (I suggest the Kadence theme.)
For a detailed tutorial, you can watch this helpful video.
For hosting, Bigscoots is my recommendation; you can get started on their shared hosting plan and move up when your traffic calls for it.

Related Post: Top 11 PayPal Games That Pay Real Money
15. Become a self-published author
If you're an avid reader and love writing stories, you may have considered becoming an author.
With self-publishing and the powers of social media such as TikTok, many new authors are taking over the literary world.
Kindle Direct Publishing does require publishers to be at least 18 years old.
However, a parent or guardian is permitted to create a KDP account and be the publisher of their minor's book.
Summer jobs for 13-year-olds
With the warmer weather comes convenient outdoor jobs perfect for an eager teen.
Although I live in a colder climate, more job opportunities are available during the summer, especially for short-term jobs.
16. Sell lemonade
Yes, the good old lemonade stand is still a winning idea for a hot summer's day.
Lemonade stands can bring in decent money, especially in high-traffic areas; however, permits or licenses are required in most states.
If you are interested in selling this refreshing money maker, have a parent check your state's requirements.
Permits are often inexpensive and help prevent your stand from getting shut down by pesky neighbor complaints.
17. Wash cars
Washing cars is just a staple summer job you can easily offer around the local neighborhood.
Some people love having their car washed weekly but need more time, especially when their household has multiple vehicles.
Offer your services, and if you see multiple cars in their driveway, offer a discount for 2+ vehicles; everyone loves a deal!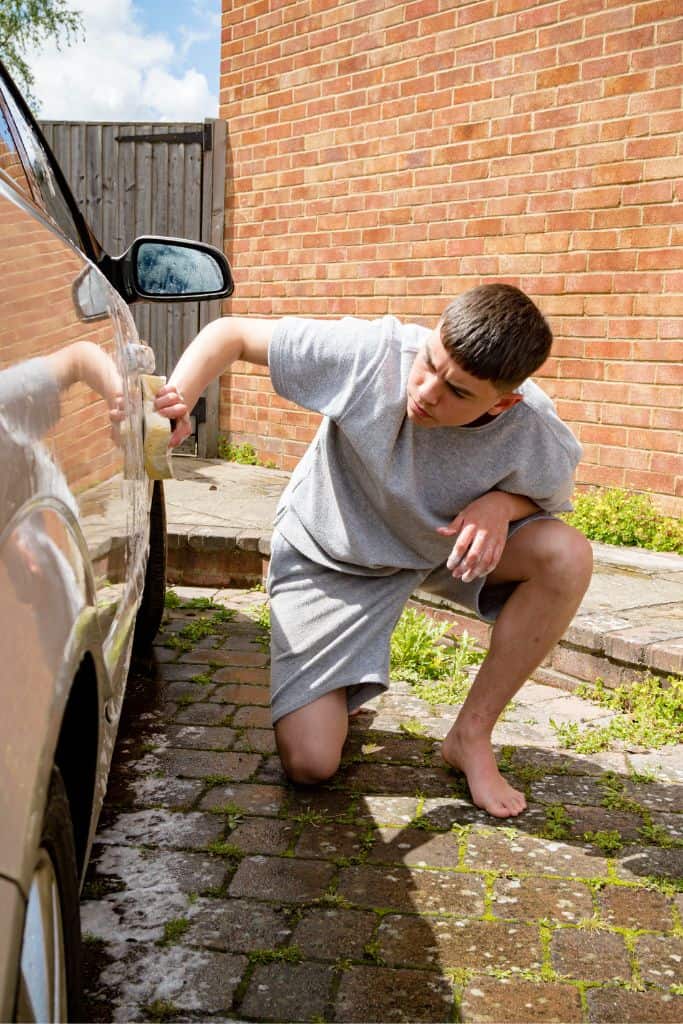 18. Clean pools
Pool maintenance is another pesky summer task that many homeowners love to avoid.
My parents hate cleaning the pool and gladly hired the neighbor's teen for the job.
Like washing cars, pool cleaning tends to be a weekly event which is great news for a teen searching for more staple pocket money.
19. Pull weeds
Pulling weeds is another annoying task for homeowners; it's definitely top on my list.
We often hired out the work to local teens during the summer months.
And since weeds are relentless, there is always a new batch to clear the following weekend, which means more opportunities for you.
20. Have a garage sale
Sure, a garage sale won't be a stable ongoing income, but you should still make some money where you can.
Also, don't hesitate to ask family members or friends if they have any unwanted items.
You can offer to unload these items for them and, if needed, propose a cut of the profits.
Remember that a lot of cleaning occurs during the spring, so that's a great time to ask.
This way, you will be ready for a summer garage sale when the time comes around.
Winter jobs for 13 year olds
While winter jobs may be less plentiful than summer jobs, there are still various options.
21. Rake leaves
Depending on where you live, raking leaves is more of a fall task but can ease into the winter season.
Let's face it; most people hate raking leaves, so they are happy to outsource the task to eager teens.
Place some flyers at community mailboxes or spend a Saturday morning handing them out door to door.
22. Shovel snow
As someone who lives in an area with heavy snow throughout many months of the year, shoveling snow is one of those dreaded tasks.
While many people hire a snow removal company for the whole winter season, others prefer to hire as needed.
I often see posts in my local Facebook community group during the winter months where people need help clearing snow.
If you'd like to be on your neighbor's shortlist, I suggest posting flyers around the local mailboxes from August to early September.
In late summer, snow removal companies start mailing out their annual contracts, so snow removal will already be on your neighbor's minds.
And if you don't think you can handle a whole driveway, stick to stairs; many seniors need help with this task.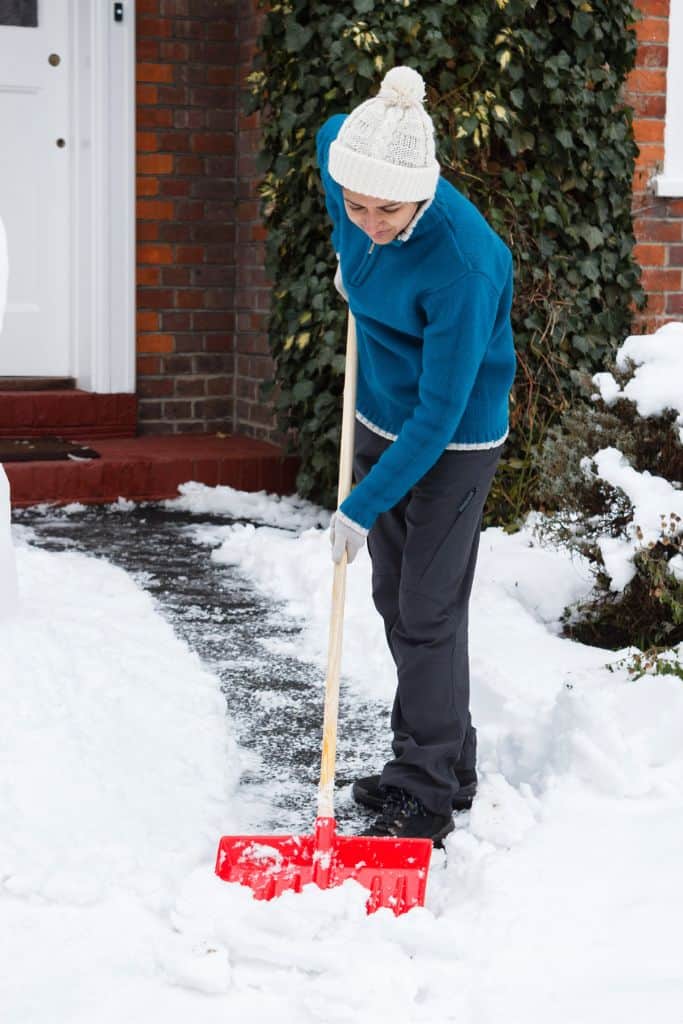 23. Sell hot chocolate
Just as summer is synonymous with lemonade stands, why not take the winter season by storm with a delicious hot chocolate stand?
Who can resist a sweet cup on a cold winter day, especially topped with tiny marshmallows?
As mentioned above, check your state's requirements before selling any beverages without a permit or license.
24. Make winter crafts
Do you know someone handy with knitting needles or a crochet hook?
If you do, you've likely noticed how often they get requests for slippers or scarves during the winter months.
If you were lucky enough to learn this skill growing up, why not put it to work?
People love knitted items, and they are also popular holiday gifts.
Advertise your services in advance so you can complete orders before the holidays.
25. Gift wrapping
Some people have a knack for wrapping beautiful gifts, while others, like me, are all thumbs.
If you are handy with scissors, paper, and ribbon, wrapping gifts may be the perfect fit.
Gift wrapping is seasonal, but many people pay for this service in malls during the holidays.
There's no reason why you can't get a piece of the pie.
With most of these unofficial jobs, self-promotion is your best bet for landing a gig.
You can post your holiday services if you've started a Facebook page, post on community pages or local mailboxes.
You can also ask your parents to post your services on their social media pages.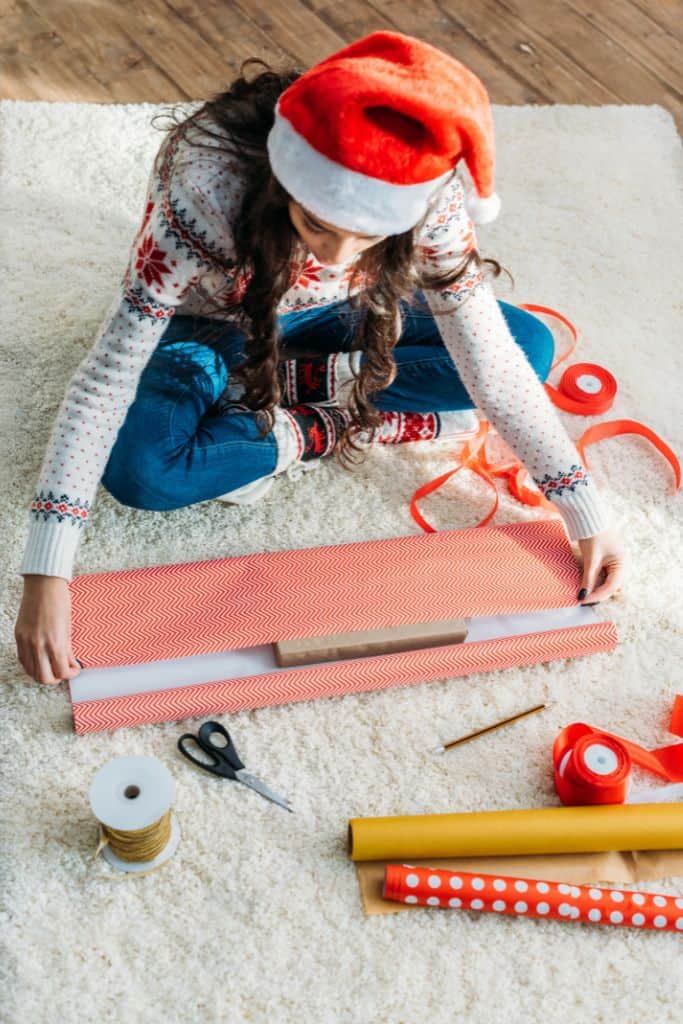 FAQ for making money as 13 years old
Make money as a 13 year old: final thoughts
As we've covered, there are different ways to make money as a 13 year old, provided you are willing to put in the hard work.
If you already have a passion or skill for some of the listed jobs, pick your favorite and give it a go.
And while some adults hate to admit it, not all kids are born with a passion or specific creative skill; that's completely fine!
It's normal to try different things to see which interests you the most or meets your abilities.
Have fun with the process of earning your first paycheck as a 13-year-old.
Other make-money articles

How To Make Money As A 13 Year Old (23+ Creative Ways)