Find Your Regions Bank Routing Number: 2023 State List
Do you need to make a wire transfer or set up a direct deposit with your new employer?
If so, you will need your Regions Bank routing number to get started.
Get all your Regions banking information in one spot!
Our quick guide will cover everything you need to know, from finding the correct Regions Bank routing number, SWIFT code, and more.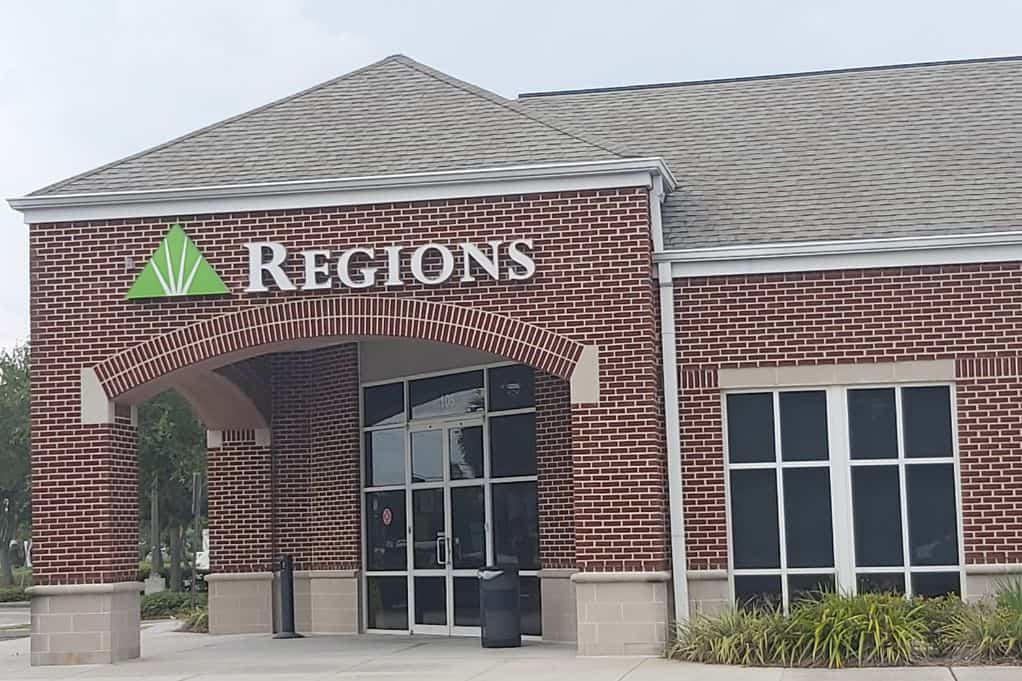 Regions Bank routing numbers by State
Do you remember where you opened your Regions Bank account?
Regions Bank routing numbers vary by state.
When searching for Regions routing numbers, your search should be based on the state you first opened your chequing account.
| State | Regions Routing Number |
| --- | --- |
| Alabama | 062000019 |
| Arkansas | 082000109 |
| Florida | 063104668 |
| Georgia | 061101375 |
| Illinois | 071122661 |
| Indiana | 074014213 |
| Iowa | 073900438 |
| Kentucky | 083901744 |
| Louisiana | 065403626 |
| Mississippi | 065305436 |
| Missouri | 081001387 |
| North Carolina | 053012029 |
| South Carolina | 053201814 |
| Tennessee | 064000017 |
| Texas | 111900785 |
| Virginia | 051009296 |
Wire routing number for Regions Bank
Are you planning on sending a domestic wire transfer?
The Regions Bank routing number for domestic wire transfers is 062005690.
Regions routing number for ACH transfers
For ACH transfers to a Regions account, the Regions ACH routing number is 062005690.
You can learn more here on Regions ACH transfers and services.
For help setting up an ACH transfer, review this step-by-step guide.
Regions Bank SWIFT code for International wire transfers
For international wire transfers, the Regions Bank SWIFT code is UPNBUS44.
A SWIFT code is also known as Bank Identifier Code or BIC code.
Additional information is often required when sending or receiving an international wire transfer.
Regions may require specific details about the recipient and their bank;
Recipient's full name (as per their account information)
The recipient's bank name, bank address, and country
The recipient's bank routing code
The recipient's account number
Their bank's SWIFT code, IBAN, or National ID
Reason for the transfer (example: family remittance, personal payments, export remittance, salary, etc.).
Some countries will also request additional information to process international wires.
Depending on the location, the requirement could be an International Payments System Routing Code (IRC), International Bank Account Number (IBAN), the Indian Financial Services Code (IFSC), or the CLABE Account Number required by Mexico.
What is a routing number?
In the United States, financial institutions use an ABA nine-digit code to identify themselves.
This code is known as the routing number, routing transit numbers, or ABA routing numbers (ABA-RNT).
Does your Regions Bank routing number matter?
Yes, routing numbers ensure that your funds transfer correctly.
With your Regions Bank routing number, you can do a variety of banking transactions, including;
Set up direct deposits
Make automatic payments
Wire transfers
ACH payments
Receive your pay
Collect your pension
If you plan on making a wire transfer, contact your bank beforehand to ensure you gather all the information you need and know all the steps ahead of time.
Since wire transfers tend to be irreversible, double-check all your account's personal and banking details and that of the recipient.
How to find your Regions Bank routing number?
Can you remember in which State you opened your Regions bank account?
If you need to confirm which Regions Bank routing number is correct, here are some additional ways to track down routing numbers.
1. Use a check
The Regions routing number can be found at the bottom left of your checks, as seen in the example below.
The Regions routing numbers will be nine digits.
Your account number will be to its right (this number can be between 7 to 16 digits).

2. Contact Regions Bank
For general account information, you can use the following Regions Bank phone number: 1-800-734-4667.
For online banking support, dial 1-800-472-2265.
For international travel, you can call 1-205-940-4151 for help with your debit card.
For accessible banking, TTY/TDD connectivity is available at 1-800-374-5791.
3. Fedwire
Refer to the Federal Reserve's website to find all bank routing numbers, including Regions Bank.
More Routing Number Guides
Find Your Regions Bank Routing Number: 2023 State List