How To Find Your BMO Harris Routing Number [2023]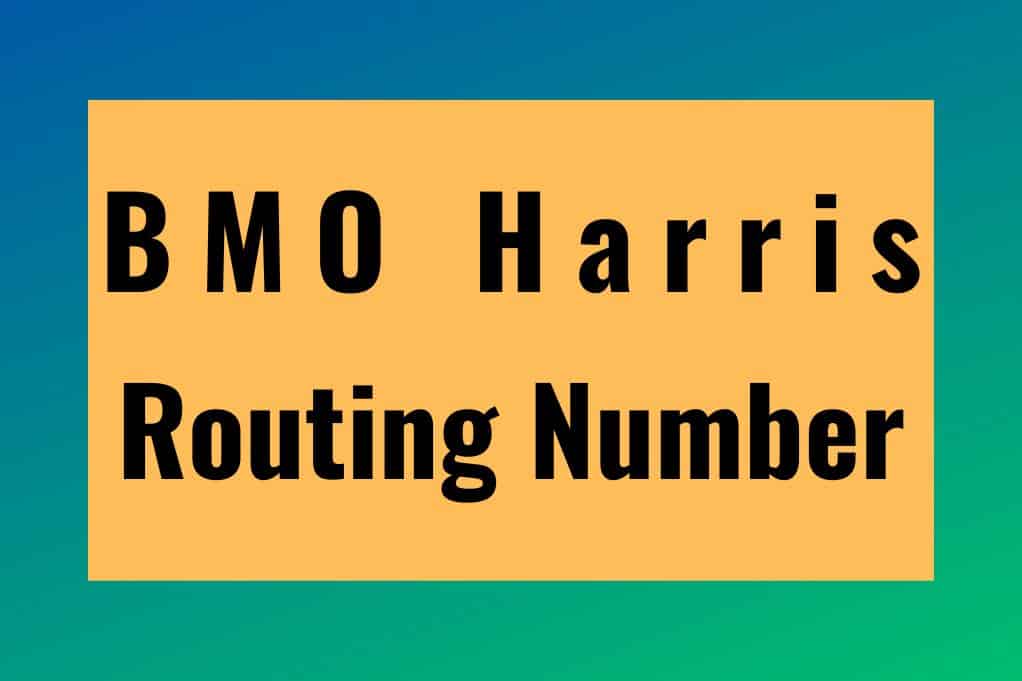 Are you searching for your BMO Harris routing number?
Unlike some other banks, BMO Harris uses one routing number for personal accounts.
Once you locate your BMO routing number below, you can pay bills, set up direct deposits, order checks, make ACH transfers, and more.
BMO Harris routing number
The BMO routing number for domestic and international transfers is the following;
Domestic Wire Transfer: 071025661
International Wire Transfer: 071025661
Remember that you will also need your BMO SWIFT code for international wire transfers.
Are BMO Harris routing numbers the same for everyone? The BMO Harris bank routing number is 071025661, which is valid for BMO personal accounts.
The BMO routing number remains the same regardless of which state the account was opened or where you currently reside.
BMO Harris SWIFT code for international wire transfers
Unfortunately, BMO Hariss does not list SWIFT codes on their site.
Some online sources point towards HATRUS44 OR HATRUS44XXX as the SWIFT code.
Since we cannot confirm this information, we highly suggest you contact BMO Harris directly before trying to initiate any international wire transfers.
There is no harm in checking with BMO Harris beforehand to avoid any issues with your wire transfers.
BMO Harris routing number for ACH transfers
For ACH transfers to another BMO Harris account, use the BMO ACH routing number 071025661.
What is a routing number?
In the United States, financial institutions use an ABA nine-digit code to identify themselves.
This code is known as the routing number or ABA routing numbers (ABA-RNT).
It's frequently a question, does my routing number matter? Yes, these numbers ensure that your funds transfer correctly.
If you plan on making a wire transfer, contact your bank beforehand to ensure you gather all the information you need and know all the steps ahead of time.
Since wire transfers tend to be irreversible, double-check all your account's personal and banking details and that of the recipient.


Similar Article: Find Your Chase Routing Number

Other ways to find your BMO Harris routing number
Here are some other easy methods to locate your BMO routing number when in a pinch for time.
Use a check
Referring to your checkbook is one of the fattest ways to locate your BMO Harris routing number.
Just look at the bottom left of your check, as shown in the image below, to locate your routing number.
The routing number will be nine digits. Your account number will be to its right (this number can be between 7 to 16 digits).



Contact BMO Harris
For general banking service information, you can use the number: 1-888-340-2265 if calling from within the United States.
For calls made outside the U.S., dial 1-847-238-2265.
BMO Harris business hours are CT Monday through Friday from 7 a.m. to 10 p.m and 8 a.m. to 8 p.m. on Saturdays and Sundays.
For accessible banking, BMO Harris accepts calls through (TRS); clients can dial 711 to connect.
Through BMO online banking or on your statement
You can locate your BMO Harris routing number if you log into your online banking profile.
Your routing number should also be available on your bank statement.
Fedwire
You can search for your BMO Harris routing number on the Federal Reserve's website.
FAQ for BMO Harris

Other routing number articles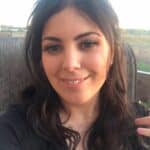 About the author
Clara is the founder of Blue World Dreams, an entrepreneur & budget-savvy personal finance expert. She's invested in helping others attain financial freedom using her knowledge from running a successful seven-figure corporation and building an extensive and diverse investment portfolio. Find out more.
How To Find Your BMO Harris Routing Number [2023]