Can I Get Cashback With Google Pay?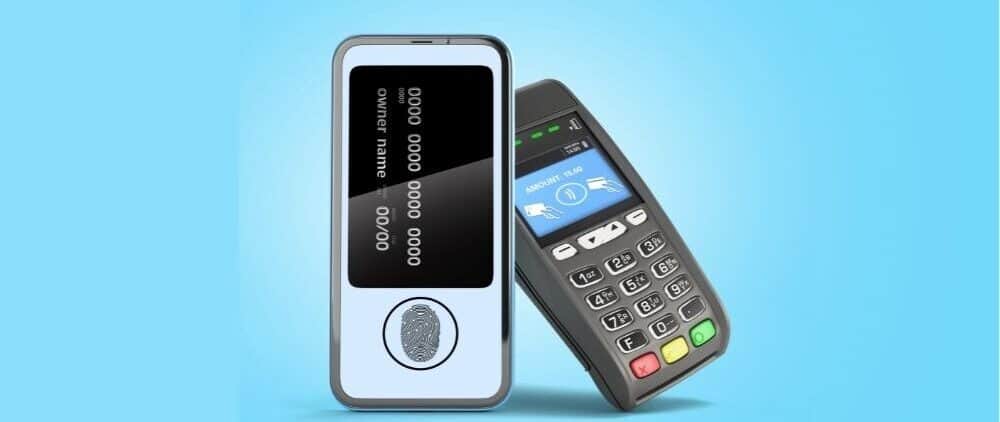 Google Pay (post-merger of Google Wallet™ and Android Pay™) supports various contactless and digital ways to make payments for goods such as Uber rides, movie tickets, food delivery, and more.
But can you get cashback with Google Pay?
Collecting cashback rewards and even withdrawing cash at an ATM is possible using Google Pay under certain circumstances.
It's safe to use since you don't need to enter any credit card or debit card details at the time of purchase; all you need is your phone.
When you make a purchase using Google Pay, you are no longer swiping your card on the terminal. So let's set up your Google Wallet for easy cashback rewards!
Can I get Cashback with Google Pay?
Yes, getting cashback with Google Pay is as simple as linking your rewards credit card.
It's hard to believe that just a few years ago, the only way to use your rewards credit card was by physically taking it out of your wallet and swiping it at a merchant.
Nowadays, you can use your rewards credit card using Google Pay online, in-store, and even in-app.
Just keep using your card as before, and you will maintain the same services and rewards.
If you make purchases through Google Pay using your rewards credit card, you will still accumulate at a minimum the same amount of points as you would have when tapping your card on a card terminal.
If you want to maximize cashback rewards, reviewing the terms and conditions of each credit card issuer you have added to your mobile wallet is always best.
Some card issuers will limit promotional offers from mobile wallet use, while others will provide additional incentives for using Google Pay.
Other Ways to Earn Cashback with Google Pay
Just remember that Google Pay also offers its referral rewards program. For each person that you refer and who successfully sign-ups, you will each earn $5 with Google Pay cashback.
You can also take advantage of special offers offered by in-store and online retailers.
Who doesn't love to earn free cashback rewards just for paying your balance using a contactless payment?
If you want to view the latest offers, you can always head to the Google Pay app and see what's available in the "Explore" tab.

READ: Can you get cash from a Visa gift card?

Can I Get Cash Back From an ATM Using Google Pay?
Did you forget your debit card at home and find yourself in a pinch? Getting cardless cash from an ATM is another great service offered by Google Pay.
Google Pay lets you withdraw money at any ATM that has the contactless symbol. It's easy to use, and you get access to some quick funds.
Naturally, as with any ATM, daily limits will apply based on your own bank and accounts cash withdrawal limit.
How to withdraw your cash
Start by opening your Google Pay Wallet.
Select the card you wish to use for the cash withdrawal.
Locate the contactless symbol and tap your smartphone against it.
Wait for the transaction to complete and collect your money.
How Do I Add a Card to Google Pay?
Just like Apple Pay & Walmart Pay, the process of adding a credit card or debit card is straightforward.
Just follow a few simple steps;
On mobile:
Click on the Add a payment method inside the blue box.
Touch the + symbol next to the Credit or debit card
Use your camera to enter your card information. You can also choose to enter the data manually.
Insert your verification code; you will receive your code by text, phone, or email.
On desktop:
From the main menu, click on Payment Methods.
Select Add credit or debit card from the list of options.
Enter your card's information.
Enter your verification code; you will receive your code via phone, text, or email.
Other Money Posts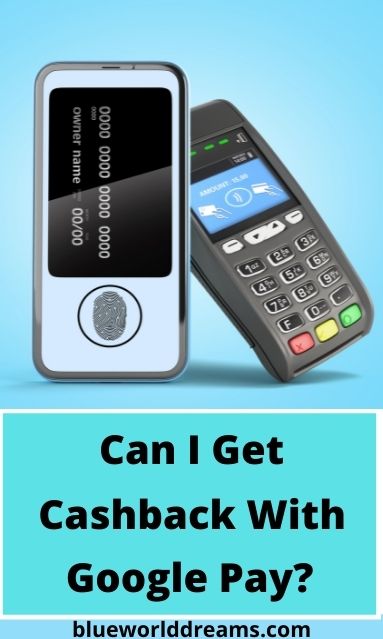 Can I Get Cashback With Google Pay?