5+ Best Places To Order Quarters Online & Locally
If you're in need of quarters for laundry, parking meters, or some other purpose, ordering them online can be a convenient option.
With the shortage of coins in circulation, finding enough change to meet your needs can take time and effort.
Fortunately, several sources allow you to order quarters online, making the process quick and easy.
Aside from standard quarters, you can order collectibles and other coinage online.
Plus, if you need some quick coins, there are plenty of local businesses you can visit to get your hands on some quarters quickly.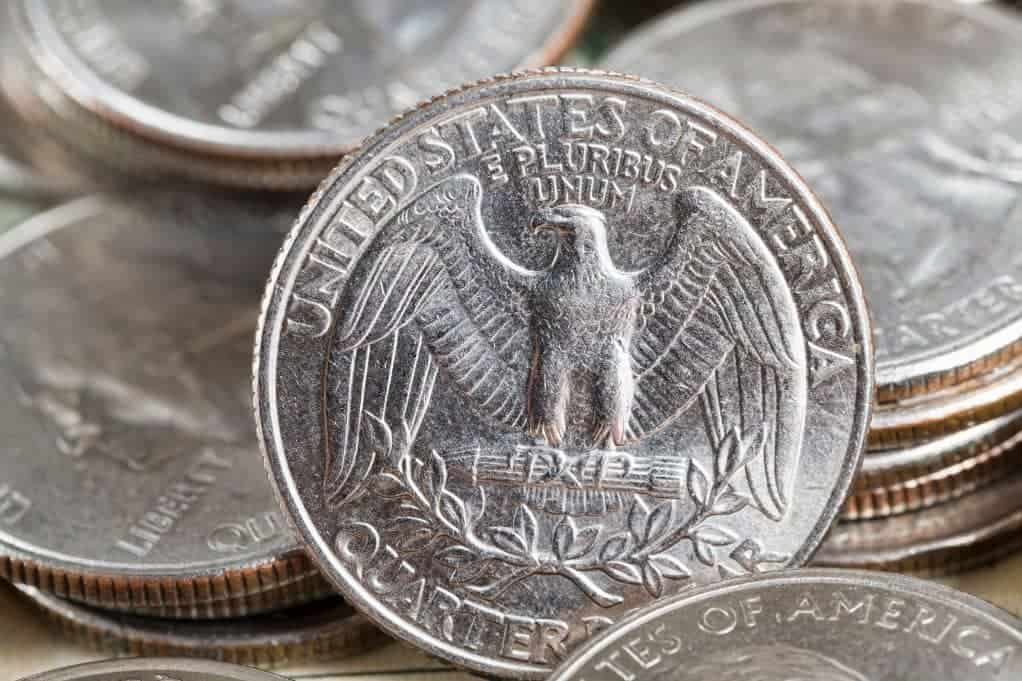 Top Places to Order Quarters Online
If you're looking for a convenient way to order quarters online, you have several options.
Here are some of the best places to order quarters online.
1. United States Mint
One of the best places to order quarters online is the US Mint.
The US Mint is an excellent option for buying quarters as they are the authorized manufacturer of America's circulating coins.
They also offer a subscription service that allows you to receive new quarters automatically as they are released.
Plus, they have some beautiful gift options for the coin collectors in your family, including the 2023 American Eagle uncirculated silver coin.
You can order directly from their website, and they offer budget shipping options starting from $5.95.
One thing to note is that you can expect a higher price on the cost of circulating coins, so I'd limit your purchases to collectibles and gifts.
2. GovMint
GovMint specializes in rare and collectible coins, including quarters.
Here are a few things to keep in mind:
Selection: GovMint offers a wide selection of quarters, including both modern and vintage coins. You can browse by year, mint mark, and more to find the perfect addition to your collection.


Quality: GovMint is known for its commitment to quality. Professional numismatists grade all coins and come with a certificate of authenticity. You can be confident that you get a genuine, high-quality coin when you order from GovMint.


Prices: As with any collectible, prices vary widely depending on each coin's conditions and rarity. However, GovMint offers competitive pricing on its quarters, and you can find a great deal on a coin you've been searching for.
Overall, if you want to add quarters to your collection, GovMint is worth considering.
With their wide selection, commitment to quality, and competitive pricing, GivMint is a great option for both novice and experienced collectors alike.
3. APMEX
APMEX has been in business for over 20 years and offers a variety of quarters online for sale.
You can order the American Silver Eagle coin or opt for the 1 oz American Gold Eagle BU coin as an investment piece.
APMEX also provides free shipping on orders over $199, and you can also sign up for their newsletter to receive special offers.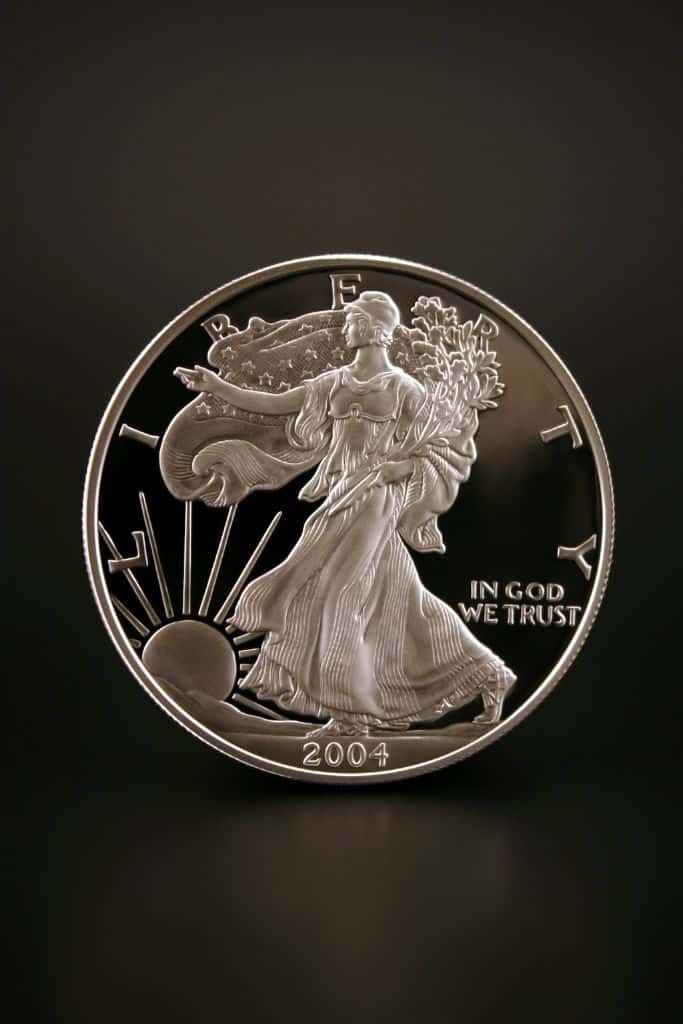 4. eBay
eBay is one of my favorite platforms, and when it comes to buying quarters online, it's a popular option for many collectors and investors.
One of the benefits of using eBay is the ability to find rare and unique quarters that may not be available elsewhere.
Whether you're looking for a specific year or mint mark, eBay has a variety of listings to choose from.
When shopping on eBay, paying attention to the seller's reputation and feedback is essential.
Always search for sellers with high ratings and positive reviews to ensure a smooth transaction.
Overall, eBay is a reliable and convenient option for buying quarters online.
Do your research and shop smart to get the best deals and avoid potential scams.
5. JM Bullion
If you want to order quarters online, JM Bullion is another excellent option.
They offer a wide variety of quarters, including the Barber Quarter, Standing Liberty Quarter, and Washington Quarter.
JM Bullion also provides live spot prices (gold, silver, platinum, and palladium) on their website.
This helpful information makes it easy to keep track of the current market prices as you shop for your quarters.
In addition to quarters, JM Bullion offers a range of other precious metals, including gold and silver bars and coins.
JB Bullion has many products from well-known mints like the US Mint, Pert Mint, the Royal Canadian Mint, and lesser-known mints like the Scottsdale Mint.
When shopping at JM Bullion, one thing to remember is that their prices can vary depending on your chosen payment method.
You can save up to 3-4 % depending on your selected payment method, although credit card and Paypal methods remain at regular price.
6. Amazon
You can find a variety of quarters while shopping on Amazon, including new and old quarters and rolls of quarters.
However, it's important to note that ordering rolls of quarters online may not be cost-efficient.
When searching for quarters on Amazon, read the product description carefully to ensure you get what you want.
Some listings may be for mixed lots or may not be in the best condition.
You should also check the seller's ratings and reviews to ensure they are reputable.
One benefit of ordering quarters on Amazon is that you can often take advantage of free shipping if you have Amazon Prime.
Also, Amazon offers a hassle-free return policy, so if you are unsatisfied with your purchase, you can typically return it.
Overall, Amazon can be a good place to find quarters online but do your research before purchasing to ensure you get the best deal and quality.
Where To Get Quarters Near Me
Are you looking for quarters locally? Not to worry, there are multiple places you can find quarters.
Local Bank
Your bank is the most convenient place for you to get quarters.
Banks keep quarters in $10 rolls containing 40 quarters each, making ordering the exact amount you need easy.
Head to your local branch and request the number of quarter rolls you need, and they won't cost you a supplement.
Laundromat
Laundromats are incredibly convenient if you require quarters for laundry, as you can generally get them on-site using their coin machines.
Some laundromats even have a service counter where you can exchange your paper notes for coins.
And unless you need a large number of quarters, you should be able to get some quarters even if you don't need to use the laundromat.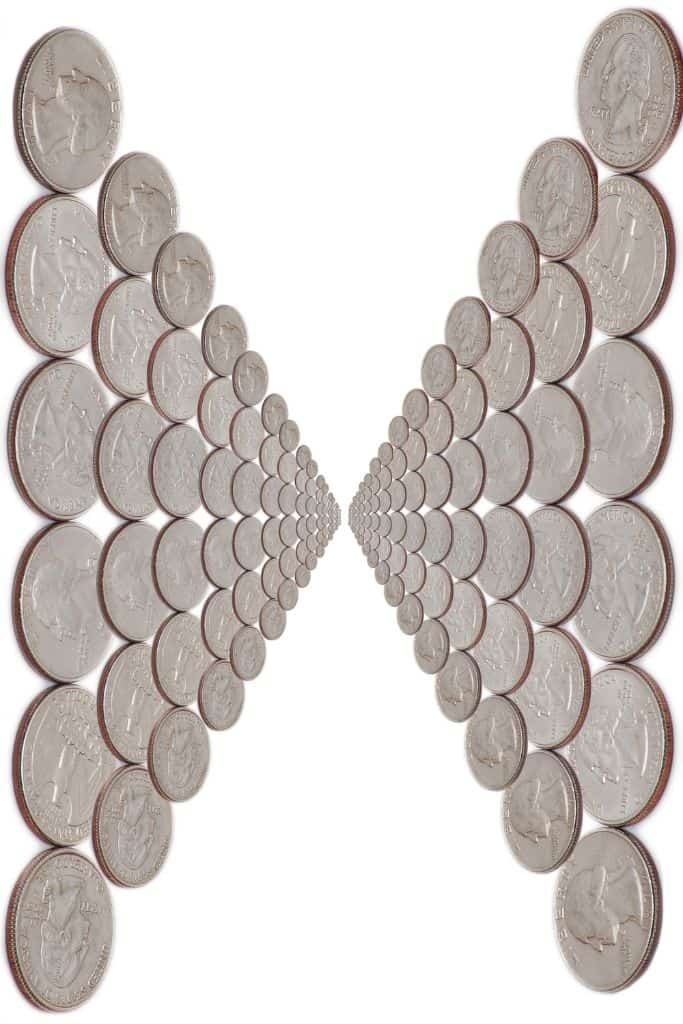 Carwash
A coin-operated car wash is an excellent option if you're looking for a quick and easy way to get quarters.
Many car washes have change machines on site, allowing you to exchange your bills for quarters.
Arcades
Arcades often have machines that dispense tokens or coins for use in their games.
While some may only dispense tokens, others may also give you quarters.
If you're not interested in playing games, you can also ask the staff if they have any quarters they can give you in exchange for bills.
How to Safely Order Quarters Online
Ordering quarters online can be a convenient way to get the coins you need without leaving your home.
However, it is important to take some precautions to ensure that you are ordering from a reputable source and that your personal information is protected.
Here are some tips for safely ordering quarters online:
Always research the seller before purchasing: Look for reviews and ratings from other customers, and check if they have any complaints or negative feedback.


Check the website's security: Ensure the website you are ordering from is secure. Search for the padlock icon in the address bar (URL) and check that the web address starts with "https" instead of "http" This icon indicates that the site uses encryption to protect your personal information.


Use a secure payment method: When ordering quarters online, select a secure payment method such as your credit card or PayPal which offer more straightforward ways to dispute transactions.


Keep your personal information private: Only provide the information required to complete the transaction when ordering online.


Be cautious of any deals that seem too good to be true: Prices significantly lower than other competitors could signify a scam or counterfeit coins.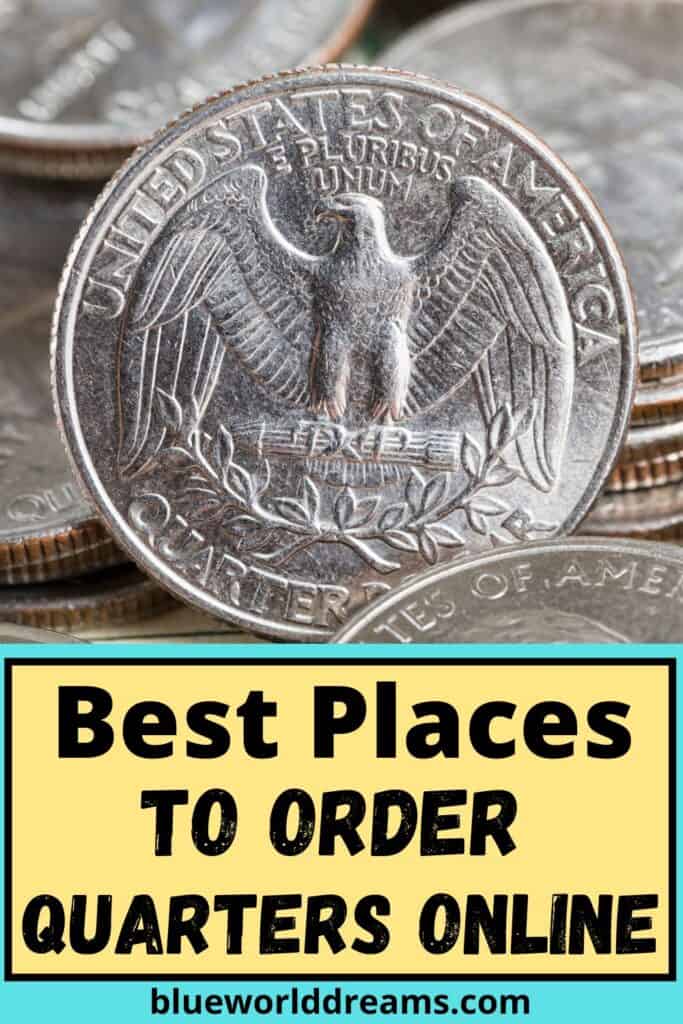 Order Quarters Online: Final Thoughts
Ordering quarters online can be a convenient and efficient way to acquire coins for various purposes.
When selecting a website to order quarters from, it is important to consider factors such as pricing, shipping costs, and the seller's reputation.
Take the time to research your options and compare prices to ensure you're getting the best deal possible.
If you are looking for a specific type of quarter, such as a state quarter or a coin from a particular year, searching for it on a specialized coin dealer website may be helpful.
These websites often have a more extensive selection of coins and may be more likely to have the exact coin you want.
Overall, ordering quarters online can be a convenient and cost-effective way to expand your coin collection or ensure that you always have quarters on hand when needed.
With some research and careful consideration, you can find the best place to order quarters online and start building your collection today.
More Money Articles
5+ Best Places To Order Quarters Online & Locally