Baked pumpkin seeds and ranch flavor, what could be tastier?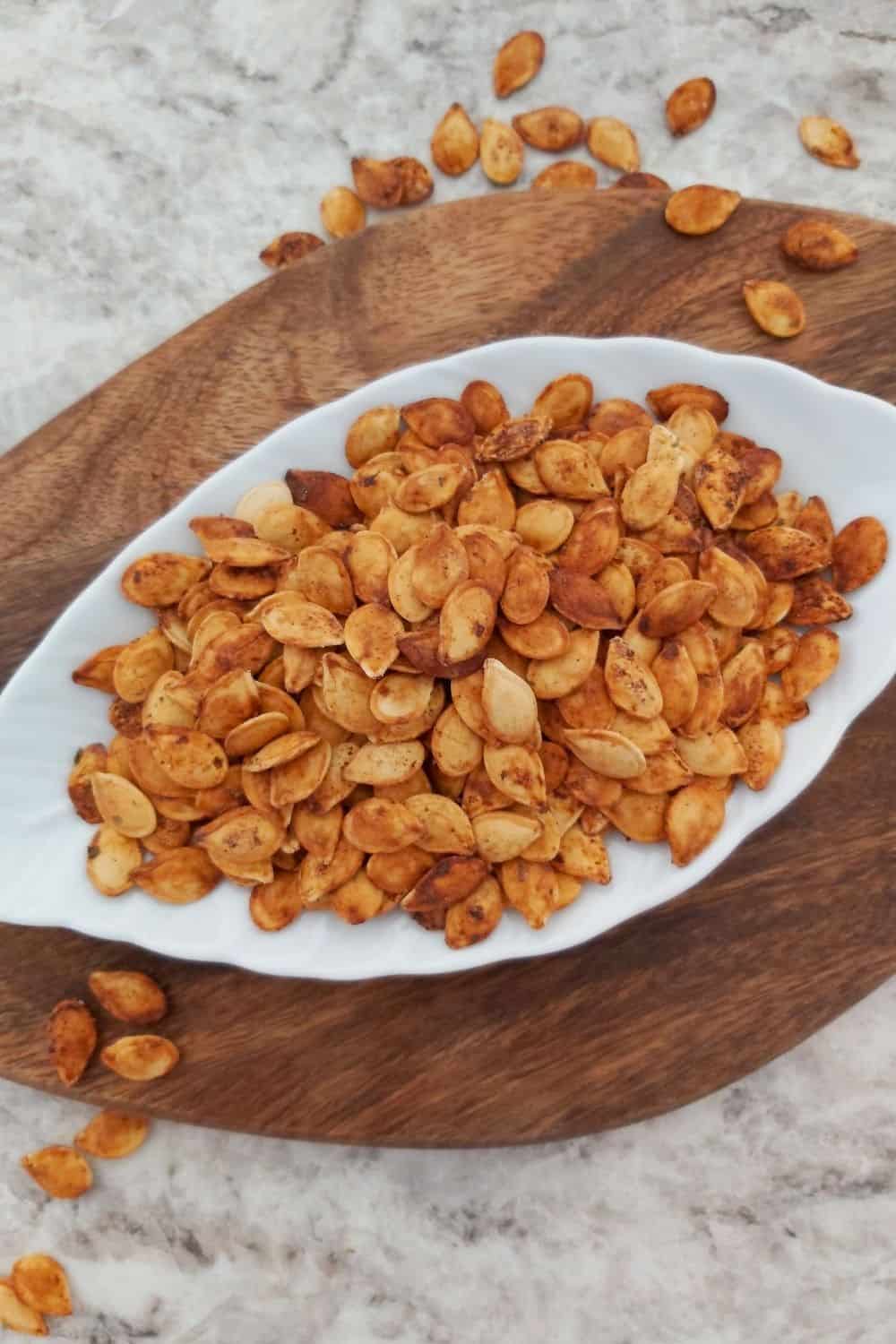 Ranch pumpkin seeds?
If you love the fall season, pumpkin carving, and homemade purees, then you are probably a fan of roasted pumpkin seeds (pepitas).
So why not through some ranch seasoning into the mix and make these baked pumpkin seeds super yummy?
Growing up we always had Persian pumpkin seeds at home, but they were always coated in this hard layer of packed salt.
Nowadays, I prefer my pumpkin seeds, crunchy, oven-toasted, and more reasonably seasoned.
HOW TO PREPARE RANCH PUMPKIN SEEDS
Preheat your oven to 200°F on the Convection Bake setting (the regular Bake setting is fine too, if you don't have convection).
Rinse your pumpkin seeds well using a strainer and remove any remaining fibers.
Shake away any excess water for a good 30 seconds.
Place your seeds on an oven-safe baking tray (I lined mine)
Sprinkle on about 2 tbsp of Ranch powder (brand of choice, I'm using the Aldi ranch dressing powder)*
Add a sprinkle of salt
Mix well with a spoon or even by hand
Try to disperse your seeds so they are not all on top of each other; a flat layer is best.
*Note: The amount of ranch seasoning will depend on 2 things;
The number of seeds you are baking (my pumpkin was 4 lbs in weight; therefore,

I only had enough seeds to fill a small bowl).

Personal preference for flavor and salt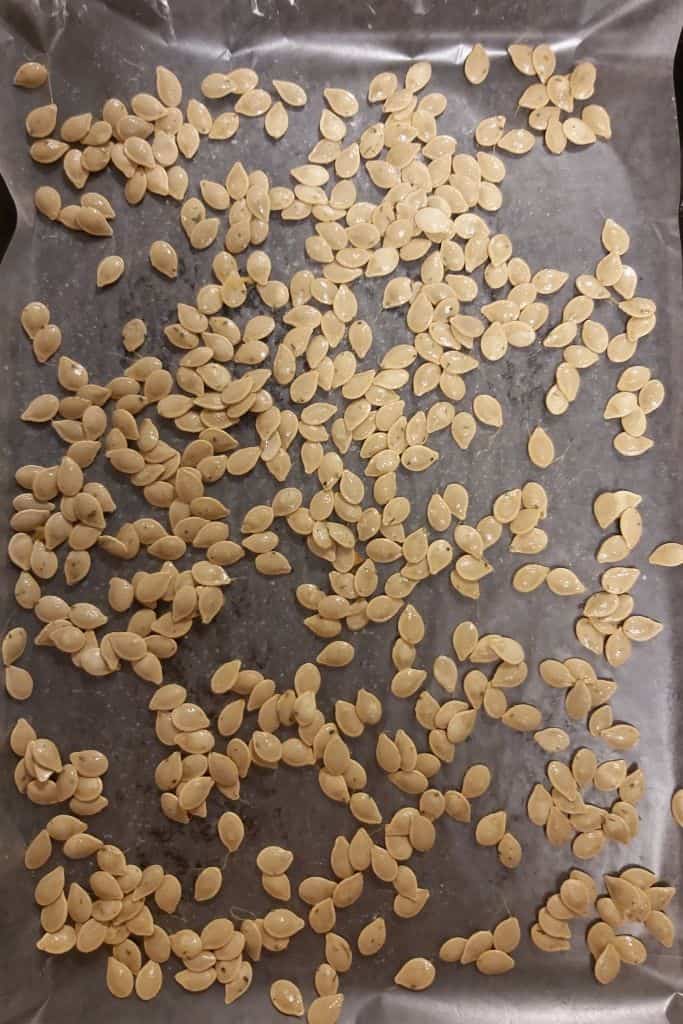 Place your tray in the oven once it reaches the required temperature, and set the timer for 20 minutes.
Mix your pumpkin seeds after the initial 20 minutes and set the timer again for another 20 minutes.
Baking the pumpkin seeds at 200°F is the drying out process for the pumpkin seeds. The next step is where we will get a nice crunch and color from.
When the 40 minutes are over, change your oven setting to 325°F, and set your seeds inside for another 5-10 minutes.
As oven temperatures vary, keep an eye on them for 5 minutes. We want to make sure they don't burn.
Baked away until your preferred level of crunchiness, I actually left mine in for 13 minutes because I like to eat mine whole, lol (yes, I know that's probably not the healthiest, but I like them that way).
Taste a couple when done; if you find they are not seasoned enough to your liking, you can toss them in a bowl with some extra ranch powder and/or salt.
And you are done! Let them cool, and place your baked pumpkin ranch seeds in an airtight container.