How To Get FREE Starbucks Drinks In 2023 (9 Easy Tips)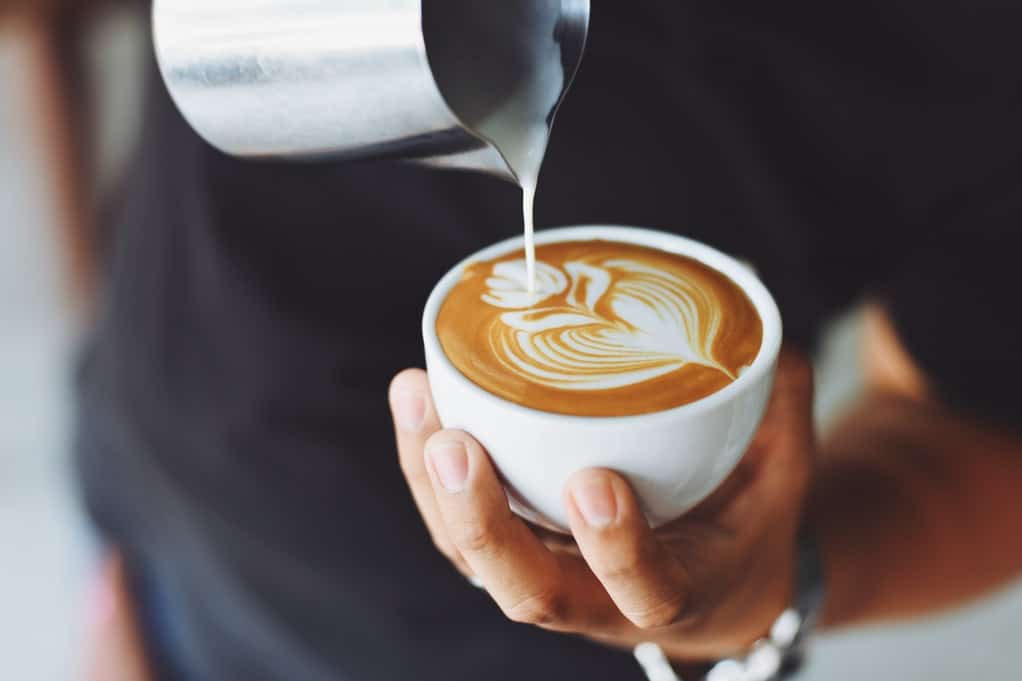 Learn To Save Money While Enjoying Your Favorite Cup of Coffee!
Want to learn how to get free Starbucks drinks?
Are you coffee-obsessed like me?
Do you consider coffee and Starbies as one of your main food groups? 😉
If that's the case, permanently giving up your favorite drinks to save money will probably not happen.
According to this article, the average American spends about $1100 a year on coffee.
That breaks down to just under $92 a month or, if you prefer, $3 a day, which can be a lot for some people.
I know, I know, you're not going to give up your coffee!
But being frugal by nature, I'm always looking for ways to save money or snag some freebies.
Sometimes that can be as easy as maximizing tools you already use or taking 5 minutes to sign up for a service/app.
As time goes on, there are more and more apps and rewards programs available to capitalize on and sometimes even combine together for optimum savings.
So let's cover all the different ways you can grab a free venti passion tea lemonade (my favorite Starbucks drink).
Best Ways To Get Free Starbucks Drinks
1. Join The Rewards Plan For Free Starbucks Drinks
Now one of the easiest ways to start earning free Starbucks drinks is by signing up for their free rewards program.
While reward programs with many companies can take forever to be able to claim anything, if you are a frequent Starbucks visitor, then the stars can start accumulating quickly.
How many stars until you get free Starbucks drinks?
Depending on your preference, you can start claiming freebies as quickly as 25 stars.
25 stars: Add either a shot of espresso, a pump of syrup, sauce, or dairy alternative to your drink order.
50 stars: Enjoy a hot brewed coffee or tea or a bakery item (such as a cake pop).
150 stars: Snag any handcrafted drink, or a delicious hot breakfast item, or a packaged snack.
200 stars: Grab a salad, protein box, or lunch sandwich
400 stars: Select a high-value item like packaged coffee or from a selection of merchandise (up to $20).
Certain small exclusions exist in the freebies.
The number of stars you earn can vary depending on how you pay for your purchase.
For full details, review their Earning Stars policy here.
Being a Starbucks Rewards Member also opens you up to the possibility of getting early or extended access to discounts and/or special items on the menu.
2. Use Swagbucks For Free Starbucks Gift Cards
Swagbucks is a great option if you are looking for a legitimate site to earn gift cards for your Starbucks drinks.
Their current payout to users is a whopping $504,785,794, and are still issuing 7000 gift cards a day!
You won't get rich or quit your day job, but your earnings can be enough to put towards free Starbucks drinks.
It's a free, popular, and well-respected site. So take a minute and sign up to start earning some freebies.
You will also be starting off with a $5 sign-up bonus!
Start earning FREE Starbucks gift cards by participating in surveys, playing games, watching videos, shopping online, or simply browsing the internet.
What's nice is that you can always redeem different types of gift cards that you may need along the way.
Got a birthday gift you need to send to someone; well, you can also redeem Amazon gift cards.
3. Download The Drop App And Earn Free Gift Cards
If you love money-saving apps, the Drop app is another great option for earning cash rewards from purchases you make daily at your favorite stores.
Hey, if I can speed up my earnings by adding the Drop app while still earning with my Rakuten account, then why not?
Drop offers Starbucks gift cards but also other fun options like Amazon, Sephora, and the App Store & iTunes.
To get started with the Drop app;
You need to start by linking either your debit and/or credit cards.
Select your 5 favorite places to shop to passively earn points to build towards those coveted gift cards.
Earn extra points by taking surveys or playing games
Some retail partners include Amazon, Starbucks, McDonald's, Walmart, Target, Walgreens, and Whole Foods.
The list of retailers will vary depending on if you are a US or Canadian resident.
Take advantage of Flash Deals, One-time Offers, and Boosted Offers to earn more points.
Drop recommends linking as many cards as you have to maximize your rewards.
Now, if you have any concerns with linking your cards to their platform, you can review Drop's security page, which details their "industry leading security practices".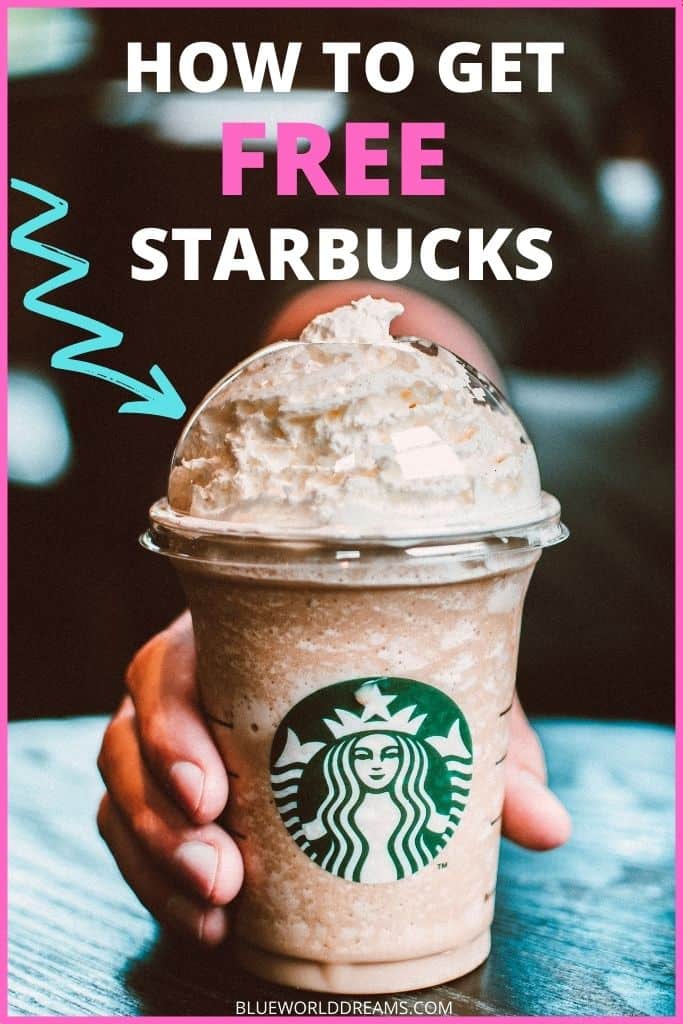 4. How To Get A Free Starbucks Birthday Drink
One of the nicest ways to start off your birthday is by grabbing your complimentary handcrafted drink.
You can opt for a food item or bottled beverage if you prefer.
While the Starbucks Rewards program can get updated occasionally, the current requirements are signing up at least seven days before your birthday.
You also have to have made one purchase prior to your birthday.
So just remember to set a reminder in your phone's calendar, as the freebie is currently only available on your official birth date.
5. Starbucks In-store Free Refills
One of my favorite ways to enjoy free Starbucks drinks is by getting some work done in-store.
Whenever I'm feeling in a rut working at home, I pack up my laptop and head over to Starbucks for a caffeine fix.
Now, this Starbucks Rewards perk is perfect for those lazy days as I get to be in a stimulating environment to quick-start my workday while getting a couple of fixes of coffee.
While your original drink order can be any beverage, the free refill is limited to teas and hot or iced brewed coffee.
But that's fine; I love an iced brewed coffee 😉
* Just make sure you pay with your registered Starbucks card and use the same card when requesting your free refill.
6. Starbucks Happy Hour Deals
While not totally free, you can cut down on costs when BOGO deals are available on select Thursdays.
Happy Hours deals run between 2:00 PM to 7:00 PM (at participating stores).
You might as well take advantage of the offer if you're already planning on grabbing a handcrafted beverage there.
Your selected drink needs to be a size grande or venti.
Stay up to date by checking in on the app on Thursdays for a redeemable coupon.
7. Earn More With The Starbucks Credit Card
So if you are in the market for a credit card, you can check out the Starbucks Rewards Visa Credit Card.
Currently, they are offering a $0 intro annual fee (fees apply after the first year).
You can also earn 4500 bonus stars once you spend $500 in the first 3 months of opening your account.
Note: Just remember to only spend on credit cards what you can afford to pay back in full at the end of the month. There is zero benefits in earning points but paying interest fees.

8. Bring Your Tumbler And Save Money
Got a cute trendy travel mug at home?
Why not bring it along and save some money?
While I'll admit the $0.10 saving may seem small, if you are a frequent or everyday visitor to Starbucks, those $0.10 do start to add up.
Let's face it, bringing your tumbler with you is more a step towards being environmentally friendly than saving money.
However, it also snags you so free coffee with the savings, so it's really a win-win!
If money is tight or you just enjoy a deal, you can order an iced venti (24 ounces) and split the drink with a friend.
Just ask the barista for an empty Tall cup which is 12 ounces.
9. Free Puppuccino For Your Pup
While not necessarily a freebie for you, it's still a Starbucks freebie.
Bring your pup along for the ride and order your furry friend a small cup of whipped cream (called a Pupuccino).
You won't be able to order in advance on the app but swing by the drive-thru and order a simple treat for your fluffy companion.
The barista will be happy to prepare the espresso cup-sized treat.
Stay Up To Date With The App
As if you didn't have enough ways to get some free Starbucks drinks, just remember to keep an eye on their app and your email for additional promo deals.
Offers could be anything from double points days or deals for specific drinks. Also, some offers can be based on your coffee purchase history.
Just remember to opt-in if you want to receive marketing and promotional offers from Starbucks via email.
Either way, it's always nice to see a special offer come and also find additional ways to save money while enjoying your favorite Starbucks drinks!
And if you want to make some drinks in the comfort of your own home while saving money, check out how to make these three delicious Frappucinos.
And for my vegan friends, here are some plant-based coffee recipes, including the delicious Caramel Macchiato.
Other Money Articles

How To Get FREE Starbucks Drinks In 2023 (9 Easy Tips)