10+ Cheap Breakfast Ideas For College Students [Dorm Friendly]
Are you starting college on a budget?
If so, you probably need some cheap breakfast ideas for college students.
Not to worry, we've got you covered with some budget and dorm-appliance-friendly ideas.
With college life starting, first-year students are typically required to opt for some form of meal plan.
But let's face it, regardless of your meal plan; there will be times when you can't make it to the dining hall in time to catch the morning meal.
Whether you are up late studying or partying, you'll want something quick and easy to prepare in the morning.
Since most colleges limit dorm room appliances to microwaves, kettles, and refrigerators, I'll mostly be recommending easy-fix meals.
But if you have access to a communal kitchen space or share an apartment, I'm also throwing in a few upgraded meal options too.
This post contains affiliate links. We may earn a commission, at no additional cost to you, if you make a purchase through a link. Please review our disclosure for more information
Cheap Breakfast Ideas for College Students
1. Oatmeal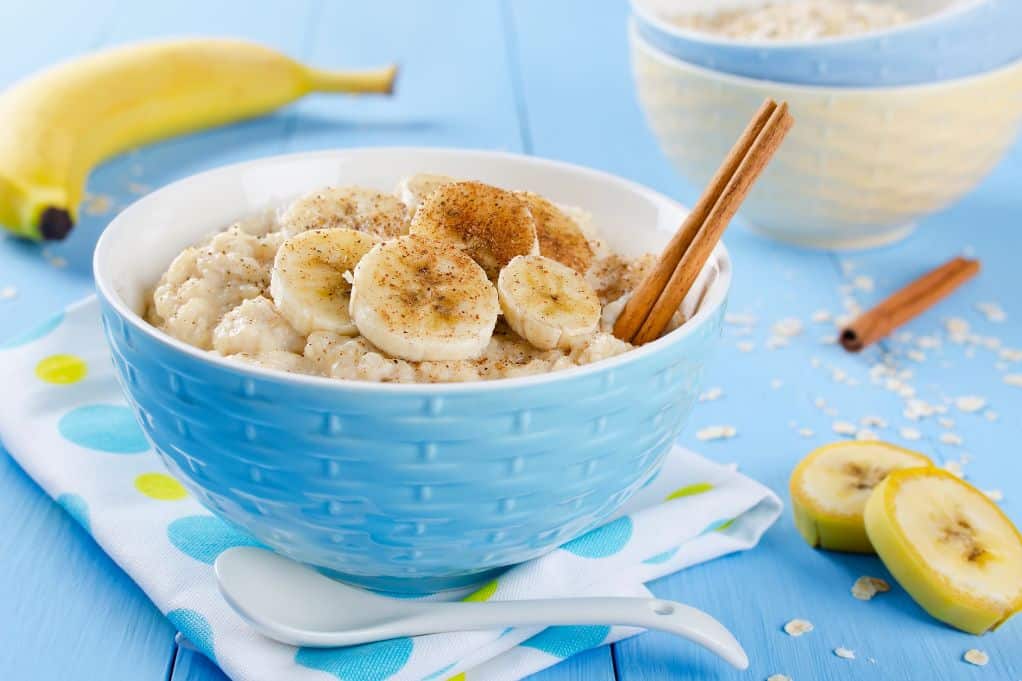 Oatmeal is one of those budget-friendly staples and super convenient when in a hurry.
If you use the instant packets, you only need hot water from your kettle.
But you can also make a bowl of oatmeal in the microwave using quick oats and adding some cinnamon or even a dash of cocoa powder.
The great part about oatmeal, you can make it with water or milk, depending on your budget.
For extra protein and fiber, you can top your oatmeal with your favorite nut butter and fruit like bananas or whatever works.
If you can access an oven in your communal kitchen, you can meal prep a delicious banana bread baked oatmeal for the week.
At $0.54 per serving, this baked oatmeal won't break the bank.
2. Eggs (Scrambled, Hard-Boiled, Omelet)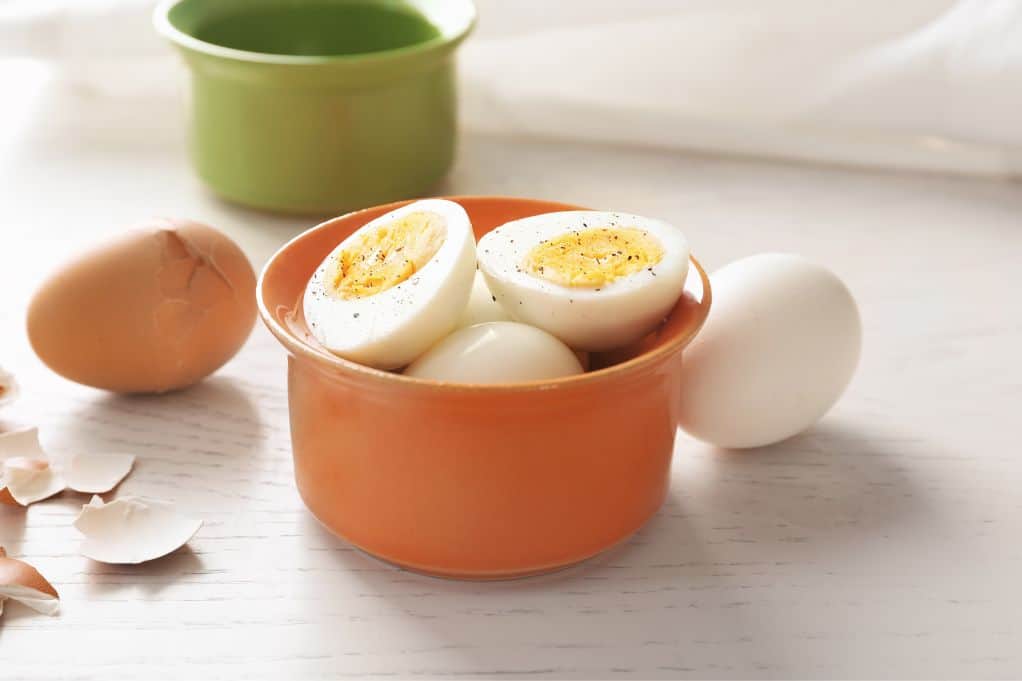 Disclaimer: For safety reasons, do not try making hard-boiled eggs in the microwave; they can burst when peeling or eating them.
While egg prices have recently increased, they remain a cost-effective breakfast for college students.
You can easily make scrambled eggs in the microwave in a microwave-safe bowl or container.
You can also prep hard-boiled eggs in the communal kitchen and pop those into your mini-fridge for a quick grab-and-go bite of protein.
Prefer omelets? Amazon has got this nifty microwave omelet maker.
Make omelets the easy way; add in anything you have sitting in your mini fridge; cheese sounds divine.

3. Ready-Made Pancakes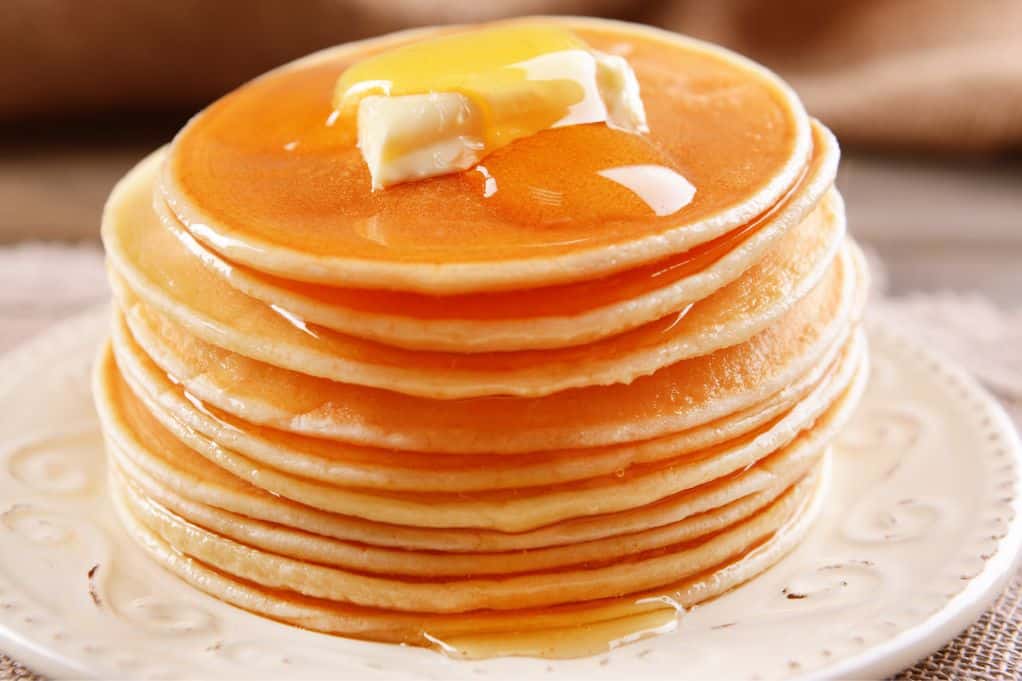 You can grab the Great Value buttermilk pancakes if your dorm room mini-fridge has a small internal freezer section.
For just under $4, you get 24 microwavable pancakes, making this a quick and cheap college breakfast idea for students with a sweet tooth.
These pancakes pair nicely with frozen cooked breakfast sausages that go in the microwave too.
4. Cottage Cheese Bowls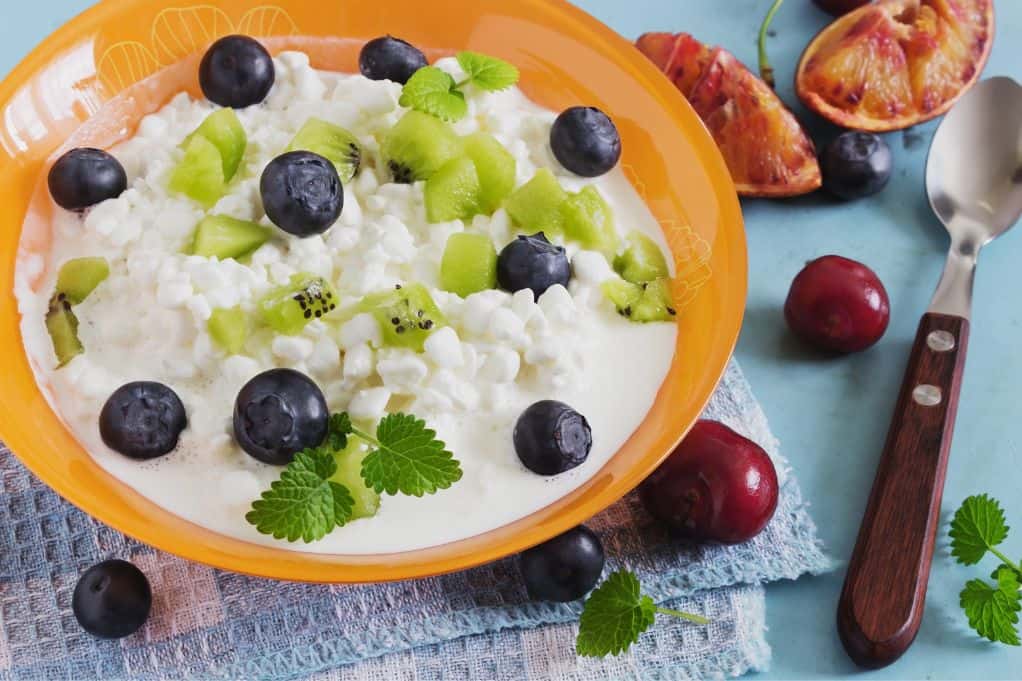 If you've been on the fence regarding cottage cheese, it's time to rethink this high-protein breakfast cheese.
Cottage cheese can be paired with sweet or savory toppings; it's totally up to you.
Toss in a handful of nuts and a drizzle of honey, or sprinkle on some everything bagel seasoning and serve on toast for a savory twist.
5. Overnight Oats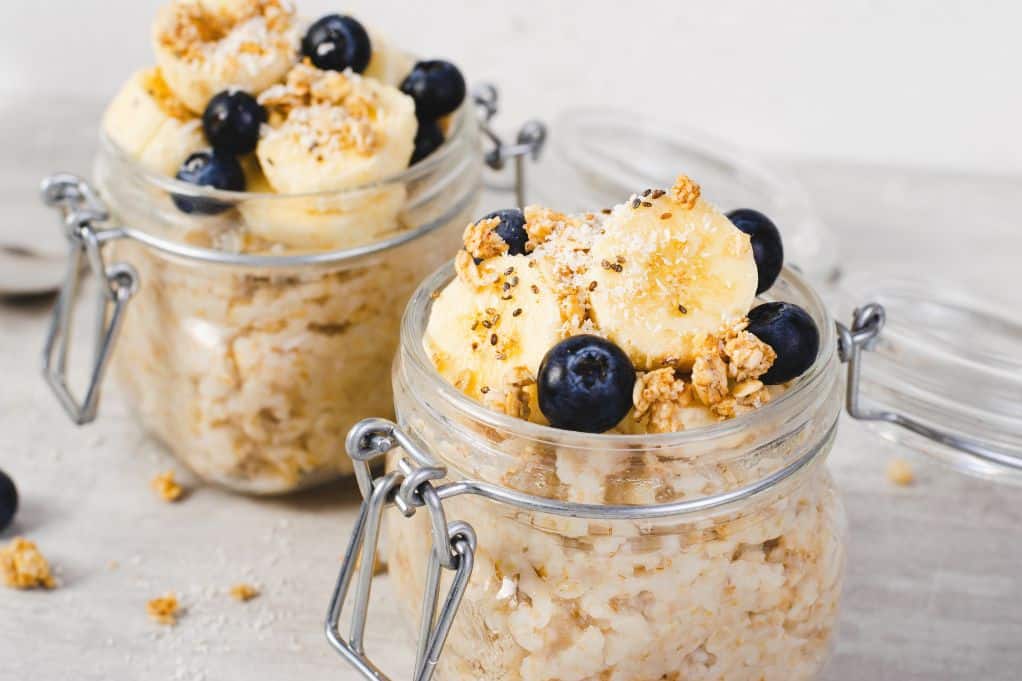 As mentioned earlier, oats are a cheap breakfast idea for college students, but you can change up the classic bowl for some delicious overnight oats.
Overnight oats have been a massive hit in the last year, and many variations exist.
One popular trend is turning your oats into a dessert-style breakfast by mixing in your favorite flavor of instant-pudding mix.
You can make these as simple or as fancy as your budget permits.
Plus, overnight oats take minutes to prepare and are ideal for meal prep; you only need small containers from your local Dollar Tree.
6. Greek Yogurt Bowls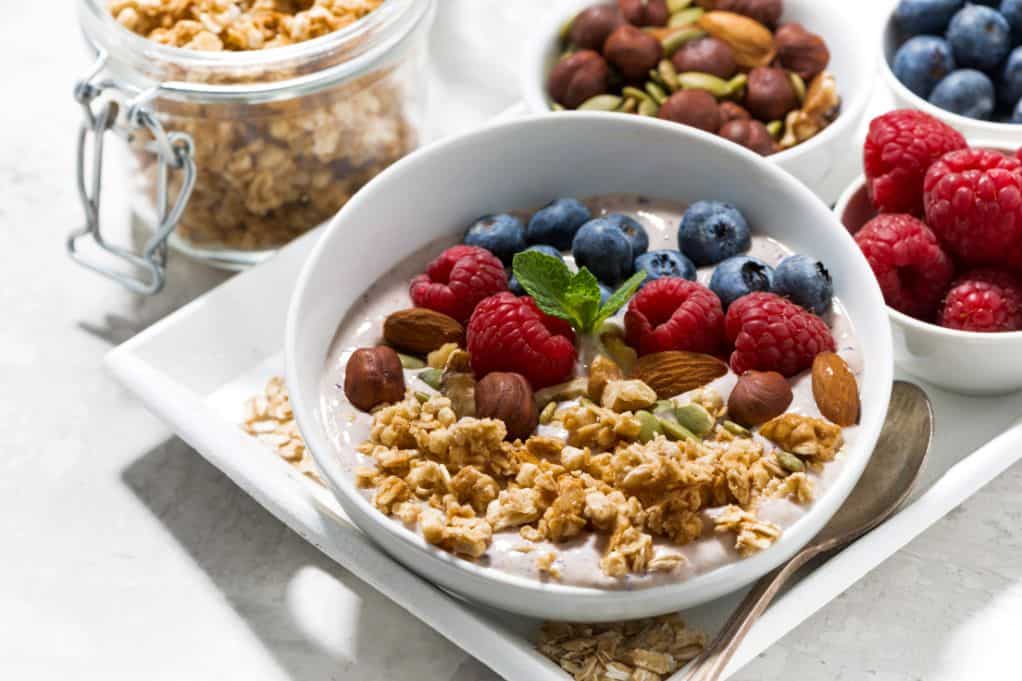 Greek yogurt bowls are delicious and filling, depending on the topping you choose.
And yes, you can use any yogurt; I find the thicker Greek yogurt and extra protein more satisfying.
Many colleges allow students to take some fruit out of the dining hall, so if that applies to your school, you can plan ahead and cut some costs.
For added crunch, you can also top it with granola, seeds, or your favorite cereal.
7. Microwave Mug Breakfasts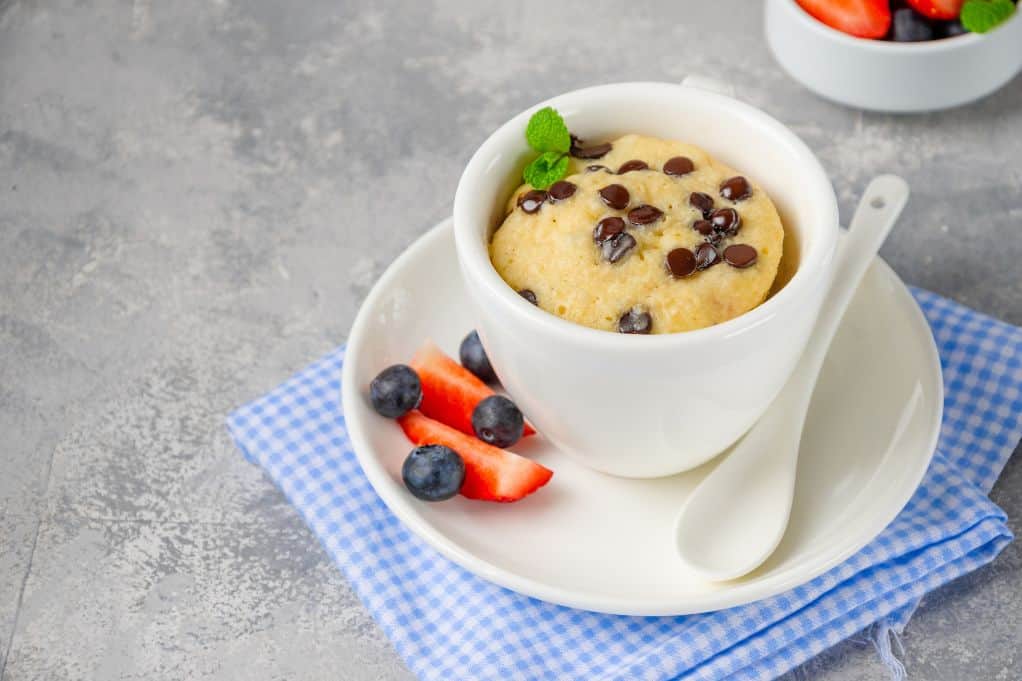 Regarding microwaves and mugs, so many cheap breakfast ideas exist for college students.
You can make a variety of breakfasts ideas within minutes;
And yes, you can eat cake for breakfast too. 😉
With a small list of baking essentials, you can make a delicious breakfast for pennies a serving.
Plus, mug cakes are the perfect desserts throughout the semester.
8. Grab & Go Options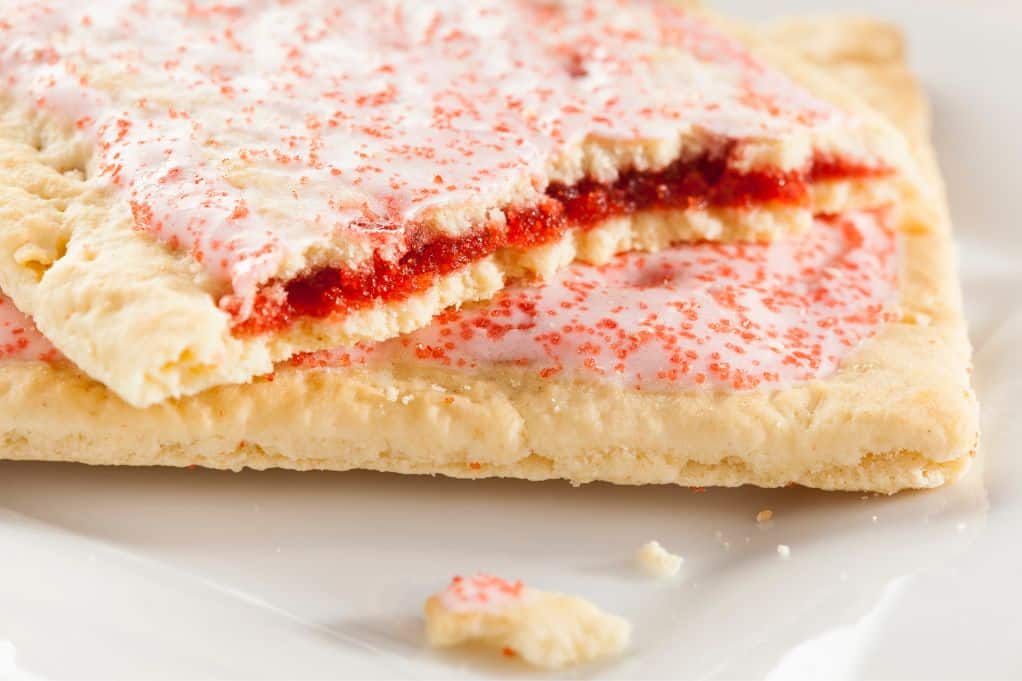 If you are late for class or just short on time, you can always stick to some simple grab-and-go cheap breakfast options.
Popular favorites include;
Pop-Tarts
Breakfast bars
Muffin bars
Granola bars
Protein bars
Bottled breakfast drinks
For savings, you can opt for store brands to cut costs.
Walmart's Great Value has plenty of options, including their Toaster Pastries, which I prefer to eat untoasted anyways.
9. Chia Seed Pudding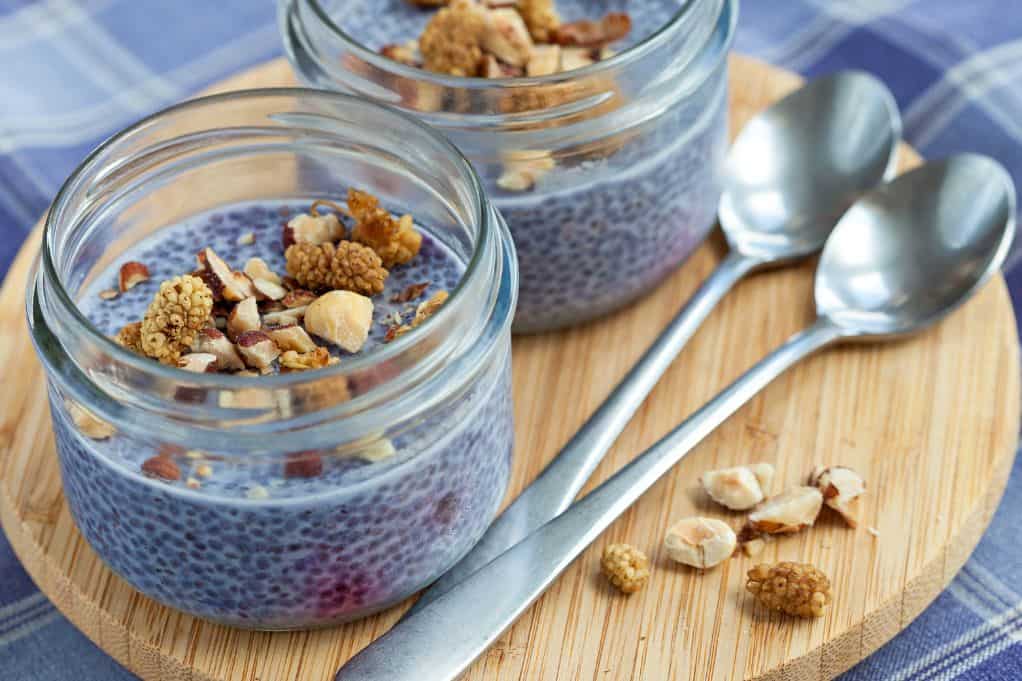 Chia seed pudding is another cheap breakfast idea for college students.
Chia seeds have become a popular superfood, with TikTok followers making up a ton of creative recipes.
You only need a bag of chia seeds and your favorite type of milk to get started.
From there, you can get as creative as you like, making your chia seed pudding a cheap filling breakfast.
Plus, chia seed pudding is great for meal prep and can be stored in your mini fridge for a few days.
10. Dorm Room Breakfast Burritos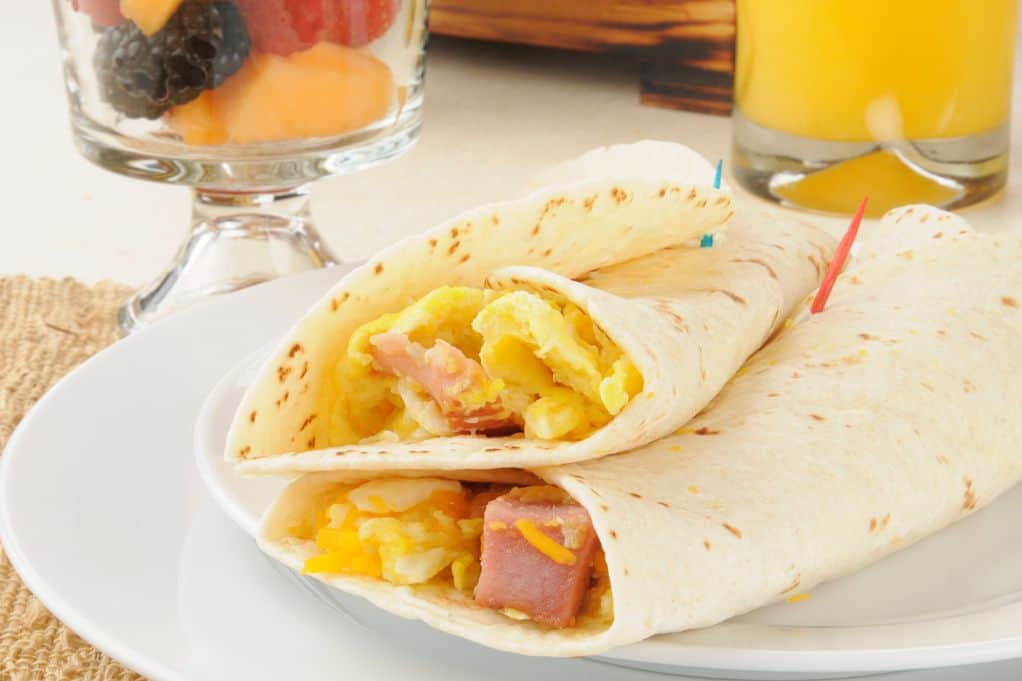 Breakfast burritos are one of my favorite go-to meals and an excellent idea for students.
You only need your microwave to cook scrambled eggs and reheat your frozen breakfast sausages.
Pop it all into a tortilla with some cheese, and you are good to go.
Like a little kick with your eggs?
Keep some handy hot sauce packets from the dining hall in your dorm room.
You can also buy some frozen breakfast burritos if you have the freezer space.
11. Classic Cheap Breakfast Ideas
Sometimes, simple is the way to go.
You can always go for classics breakfasts like;
Toast & jam
Cereal & milk
Bagels & cream cheese
Peanut butter & jelly sandwiches
Keep a loaf of bread or bagels on hand, plus your favorite jam, nut butter, cream cheese, honey, or chocolate spread.
This way, you can easily make yourself a cheap bite to eat.
One of my occasional quick breakfasts or afternoon snacks is untoasted white bread with Nutella.
12. College Kitchen Recipes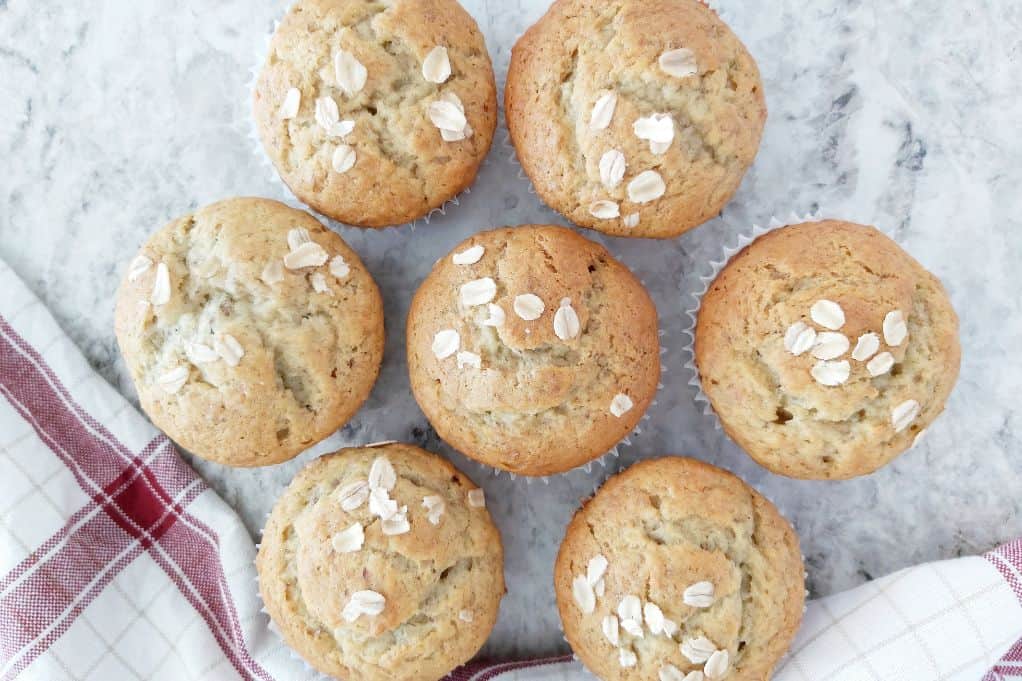 If you are willing to hit the communal kitchen, you can quickly expand the list of cheap and delicious breakfast ideas.
Once you have access to a toaster, stove, or oven, you can meal prep more creative and delicious frugal meals.
French toast
Quiche
Cinnamon rolls
Breakfast potatoes
Baked french toast
Cheap Breakfast Ideas for College Students: Final Thoughts
When it comes to cheap breakfast ideas for college students, plenty of options are available.
Whether you prefer a quick bowl of cereal or hot breakfast burritos, you can have both from the comfort of your college dorm room.
With some quick planning, you can create a budget-friendly grocery list to keep your mini-fridge full and breakfast staples ready.
More food-related posts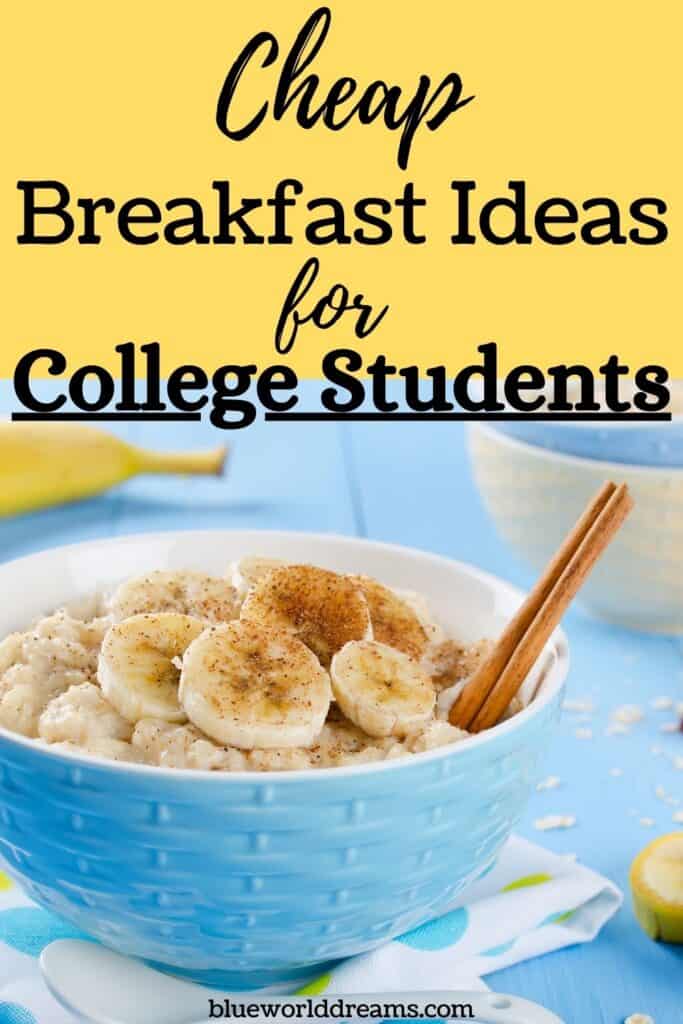 10+ Cheap Breakfast Ideas for College Students [Dorm Friendly]