50+ Best Yummy Cozy Fall Recipes Of The Season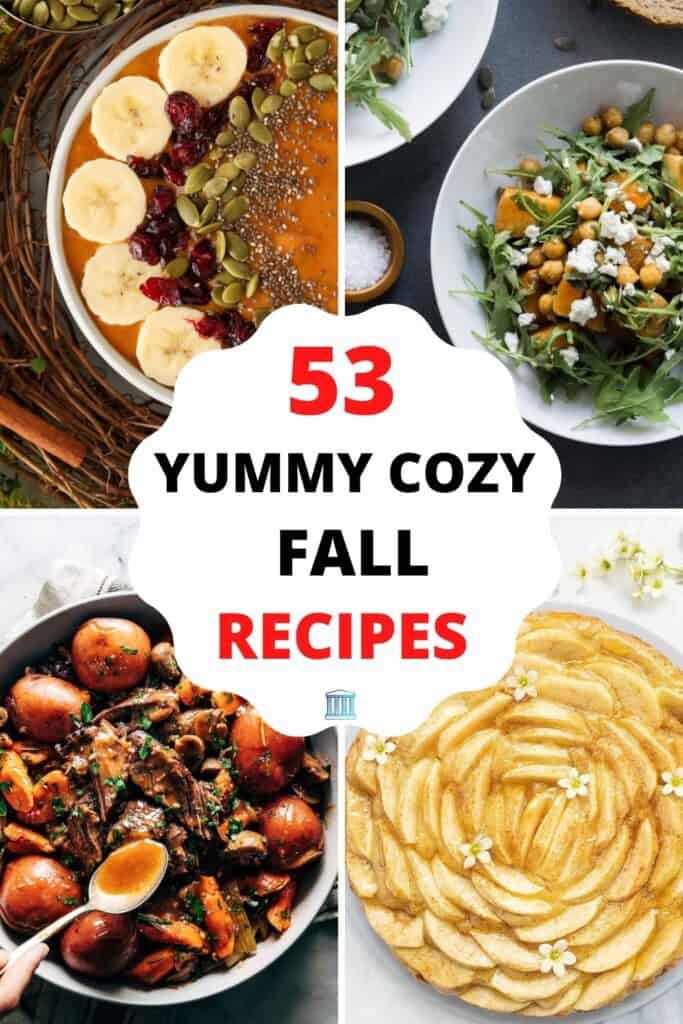 These full-time recipe ideas are everything you need to get meal planning for your week!
The fall season is quickly upon us, and cooler days and evenings come with their approach.
It's the perfect time to try the best yummy cozy fall recipes of the season!
Personally, I am no longer craving a light salad as my main meal but heartier fare that takes away the sudden chill in the air.
That put me on a mission to find the best yummy cozy fall recipes to enjoy this season.
As we begin to spend more time indoors, Fall is always the perfect season to start cooking up a storm and trying new and creative recipes.
And let's not forget all those delicious recipes from around the world that will bring warmth into our hungry bellies!
FAVORITE FALL RECIPES
To make this list of incredible recipes easier to navigate, I have organized them into five easy categories for your meal-planning needs.
Click any of the categories below and let your taste buds guide you!
BREAKFAST RECIPES
I am more of a weekend breakfast kind of person, but it's nice to have a variety of recipes on hand to pull from for a quick or more leisurely breakfast meal.
Sometimes you just need to grab a muffin a run out the door, but other times, you crave a nice plate of pancakes or a healthy smoothie bowl.
The options are limitless.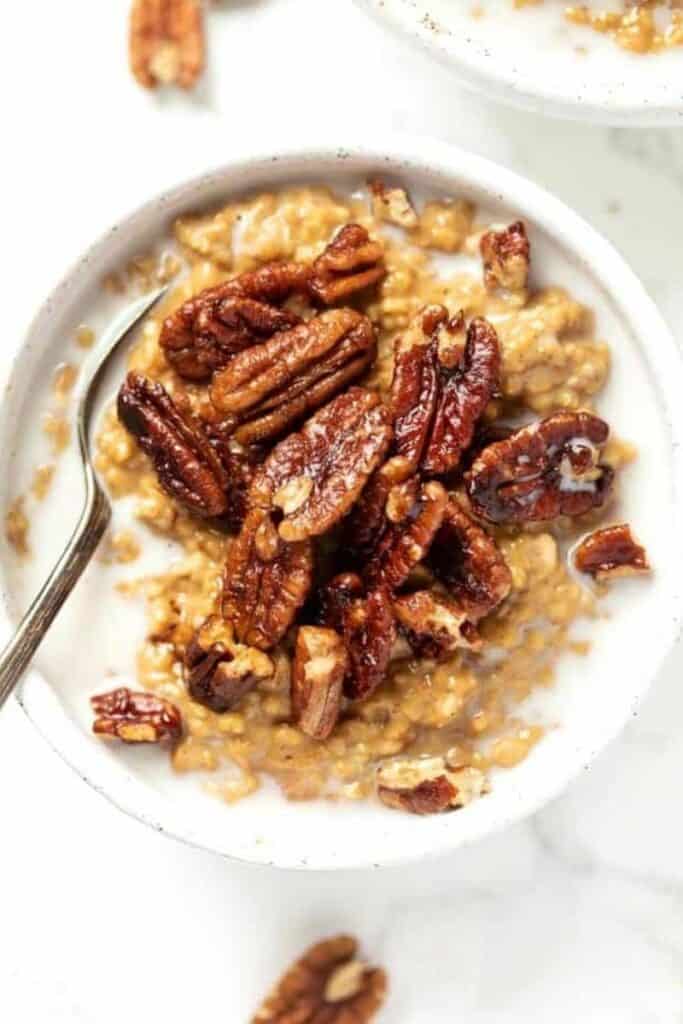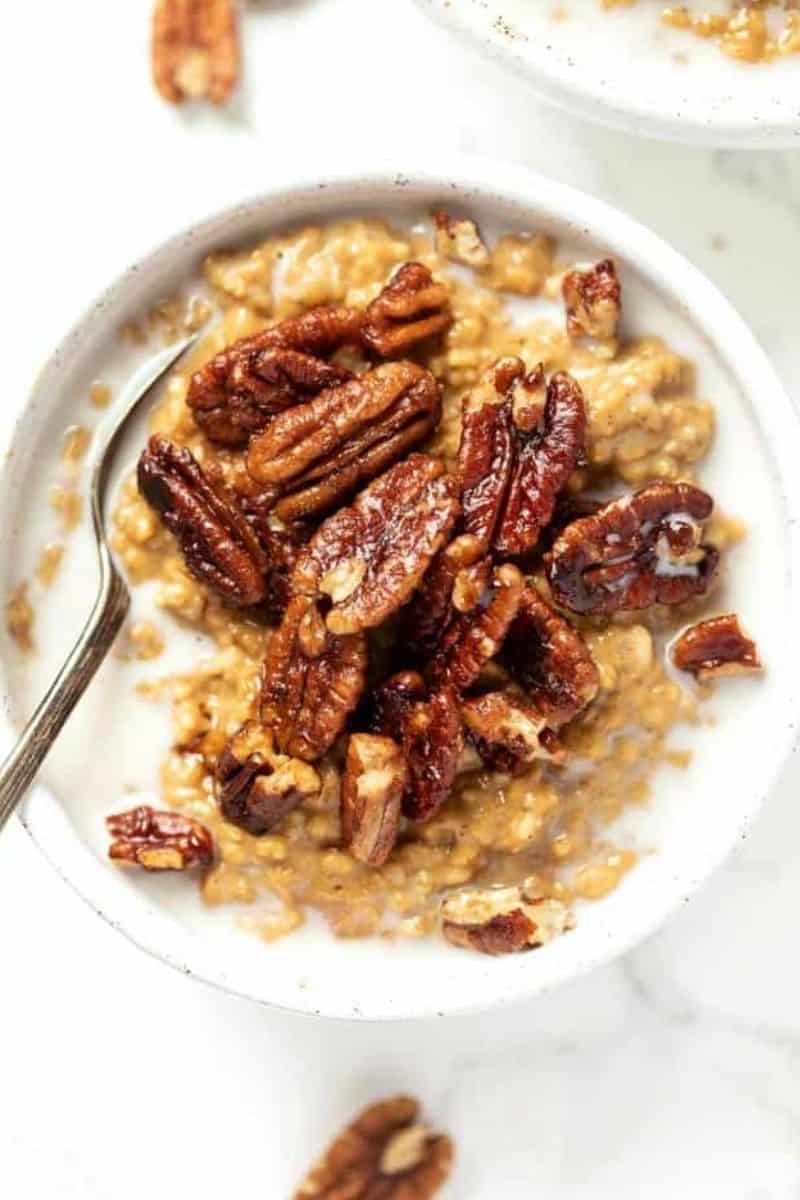 Sometimes I just crave a bowl of hearty oatmeal.
And when my oatmeal can taste like pumpkin pie and be topped with crunchy caramelized pecan nuts, who wouldn't want a spoonful of this warm deliciousness?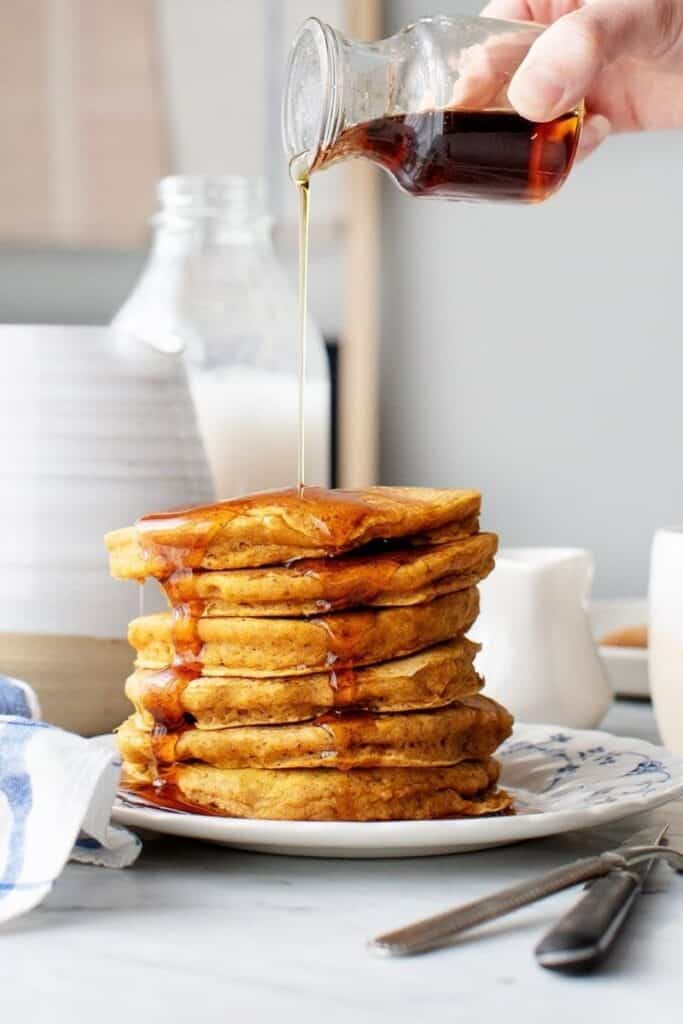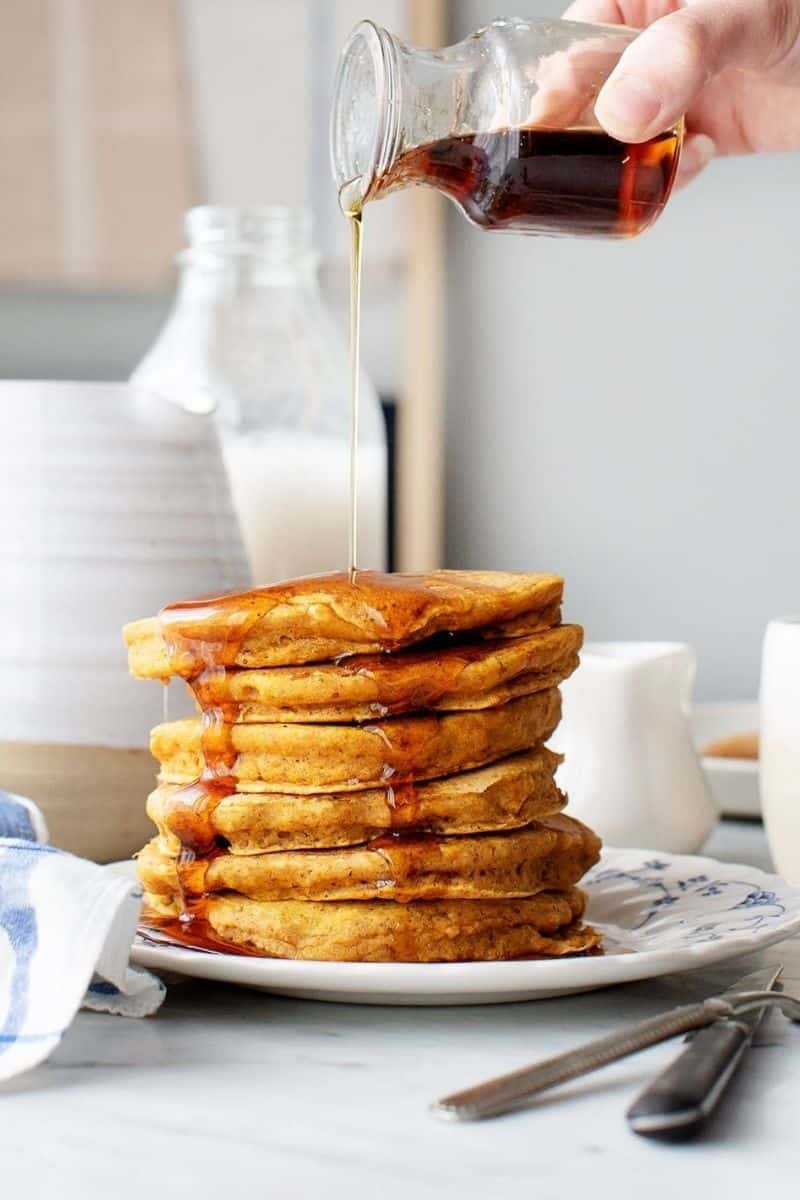 Are you a lover of fluffy pancakes?
Well, these vegan pumpkin pancakes are the perfect fall-time recipe to curb both your pancake and pumpkin cravings.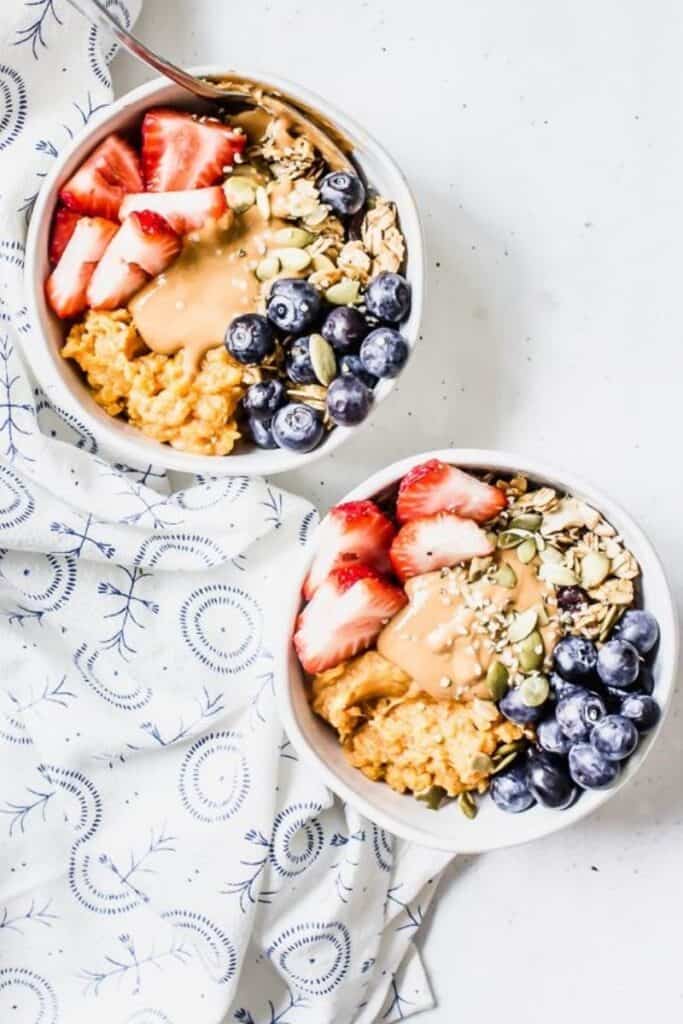 Recipe and photo by Healthy Little Vittles
Do you love repurposing your leftovers?
Well, then, this sweet potato breakfast bowl recipe is the one for you.
Use up yesterday's dinner leftovers for breakfast in a new and creative way.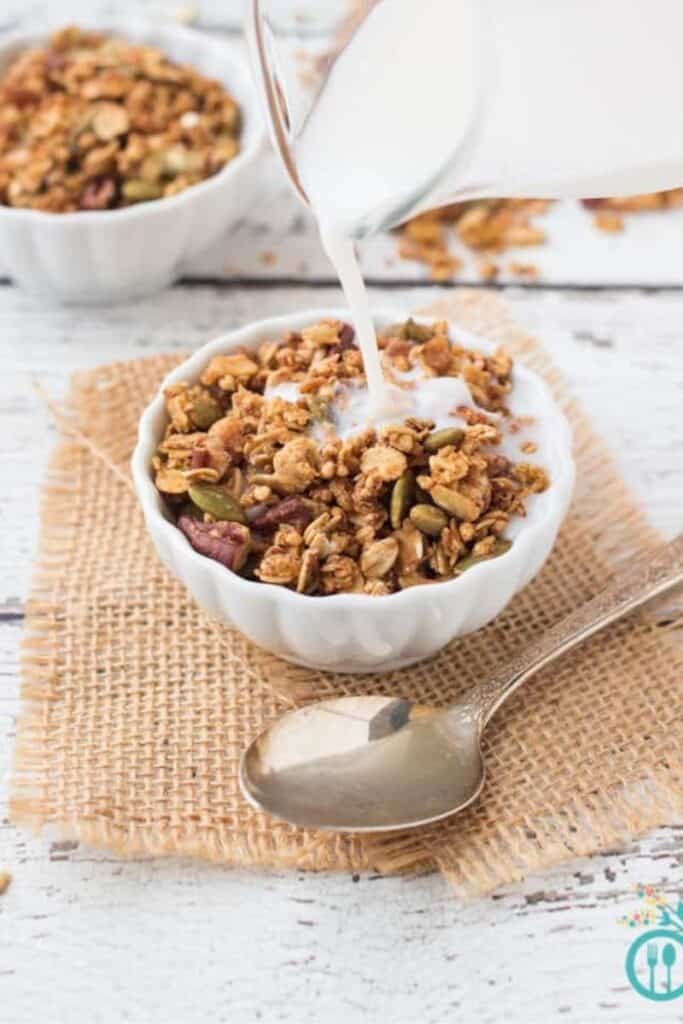 Recipe and photo by Simply Quinoa
I love a great granola recipe, and a healthy one is even better.
The combination of oats, quinoa, and rice crisps with seasonal flavors makes this unique granola recipe one to be enjoyed all season.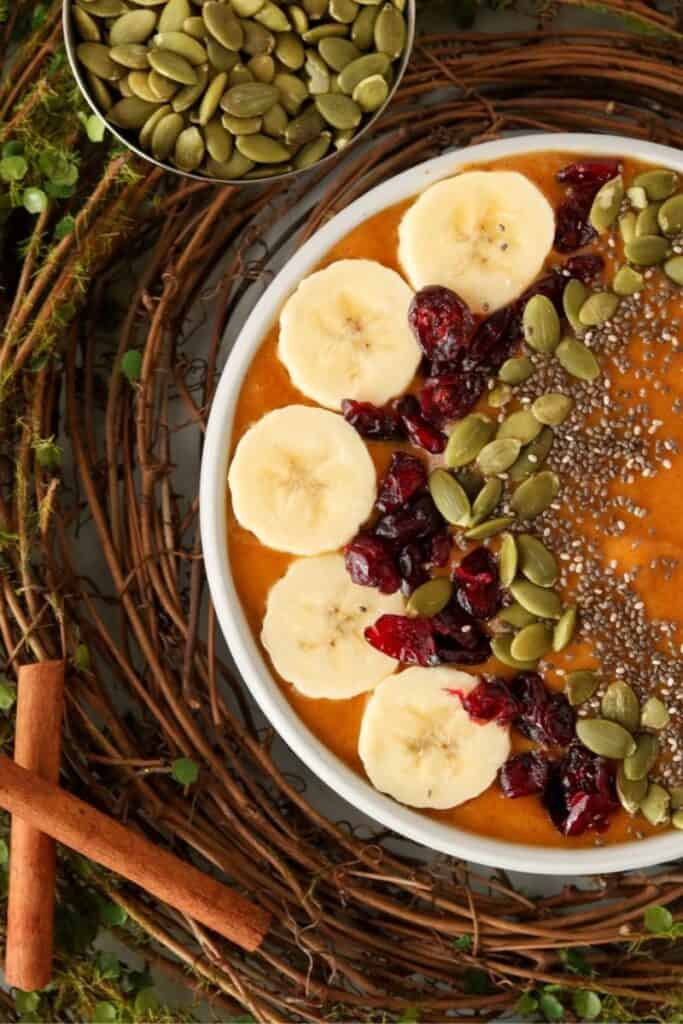 Recipe and photo by Fresh Coast Eats
Who says smoothie bowls have to disappear with the last rays of summer?
Enjoy a delicious pumpkin smoothie bowl that takes minutes to prepare.
Garnish with your favorite toppers or some great seasonal options like pumpkin seeds and dried cranberries.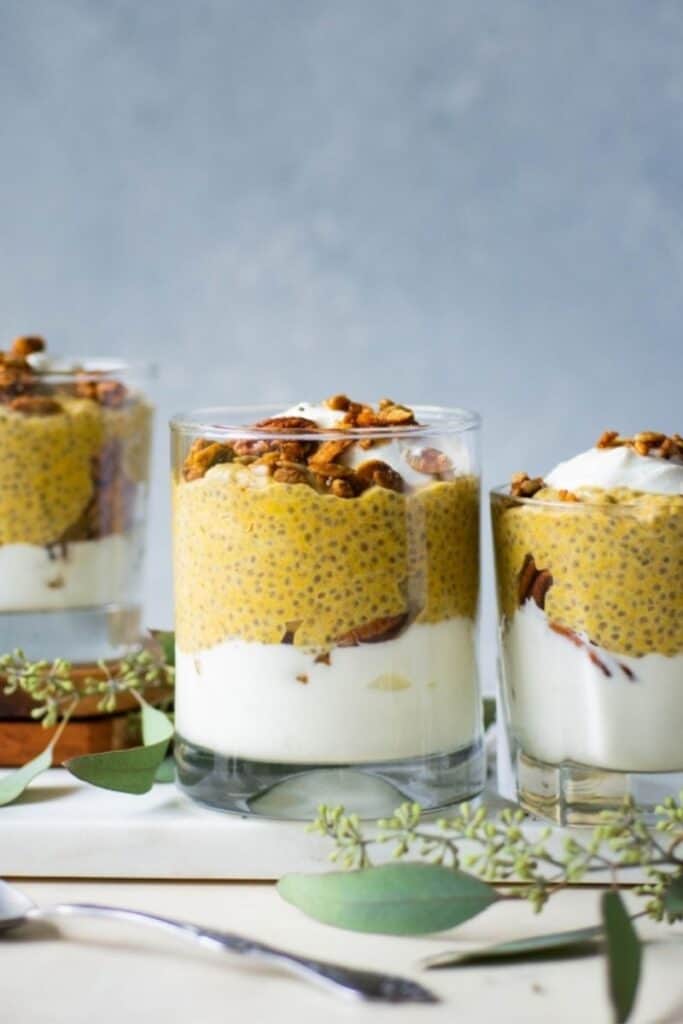 Recipe and photo by Nyssa's Kitchen
Being pretty new to the chia seed pudding scene, I've been searching for different recipes that catch my eye.
This seasonal chia seed pudding was definitely a winner.
Pumpkin chia seed pudding layered with yogurt and delicious toppings is a refreshing change to the morning routine.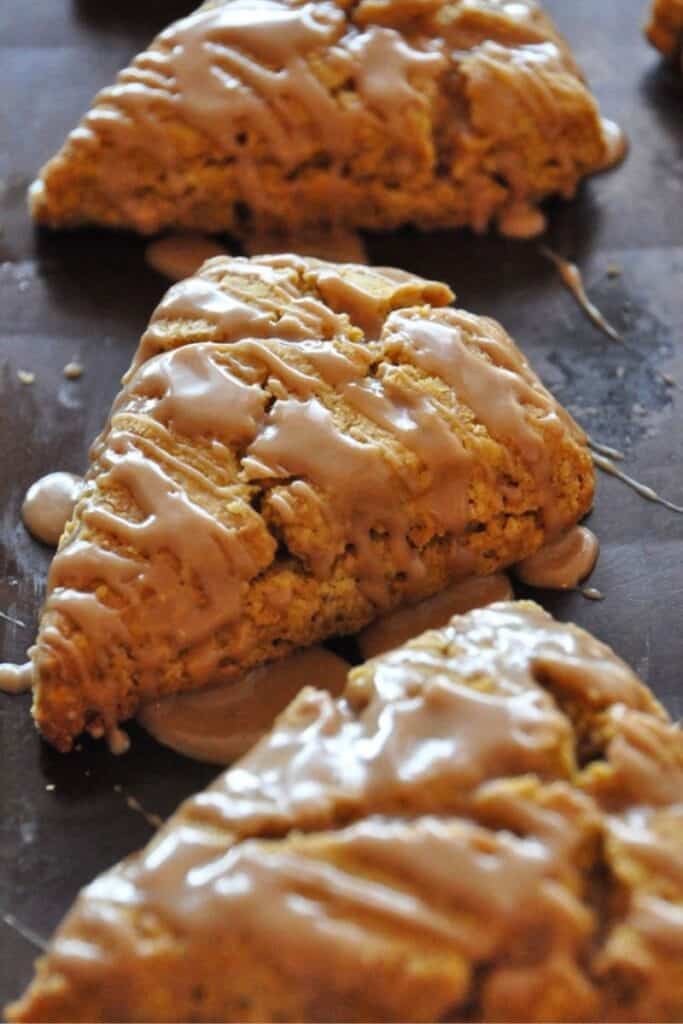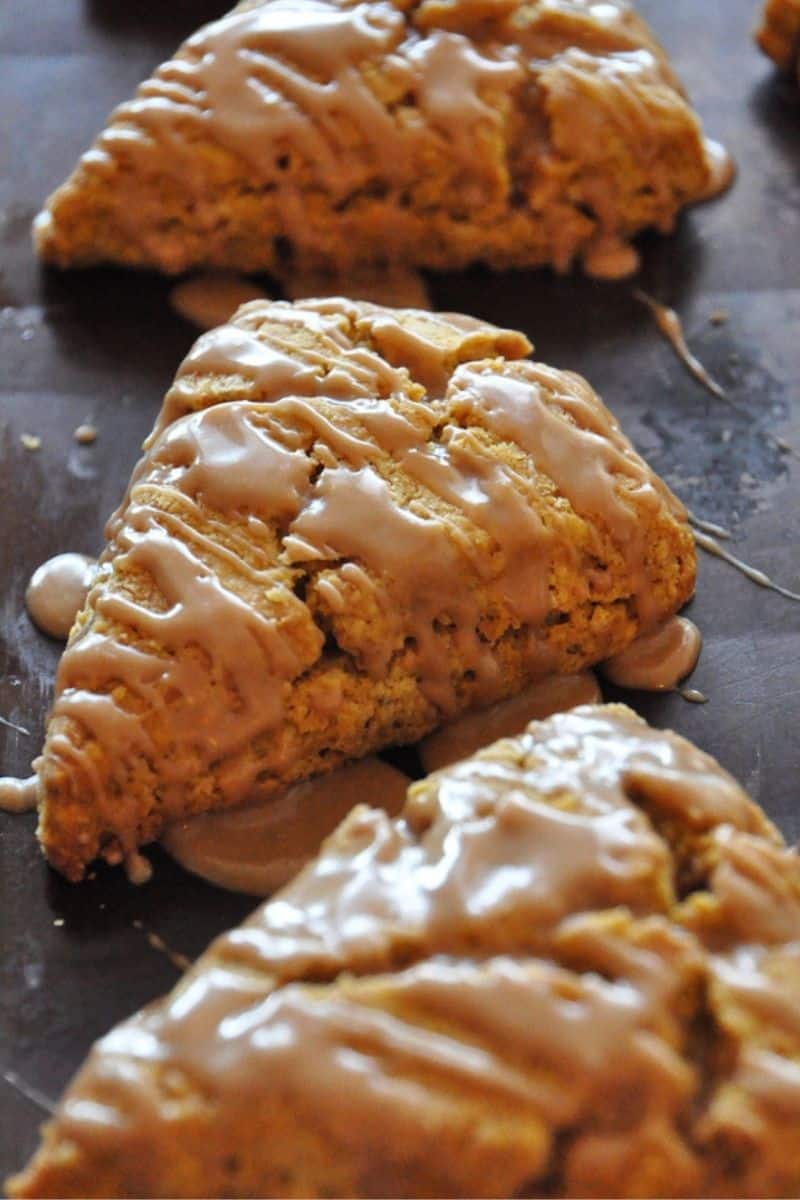 I love a good scone, and being raised in Canada; I also love maple-flavored treats, so these are a match made in heaven.
Plus, throw in some pumpkin puree, and you have another seasonal hit.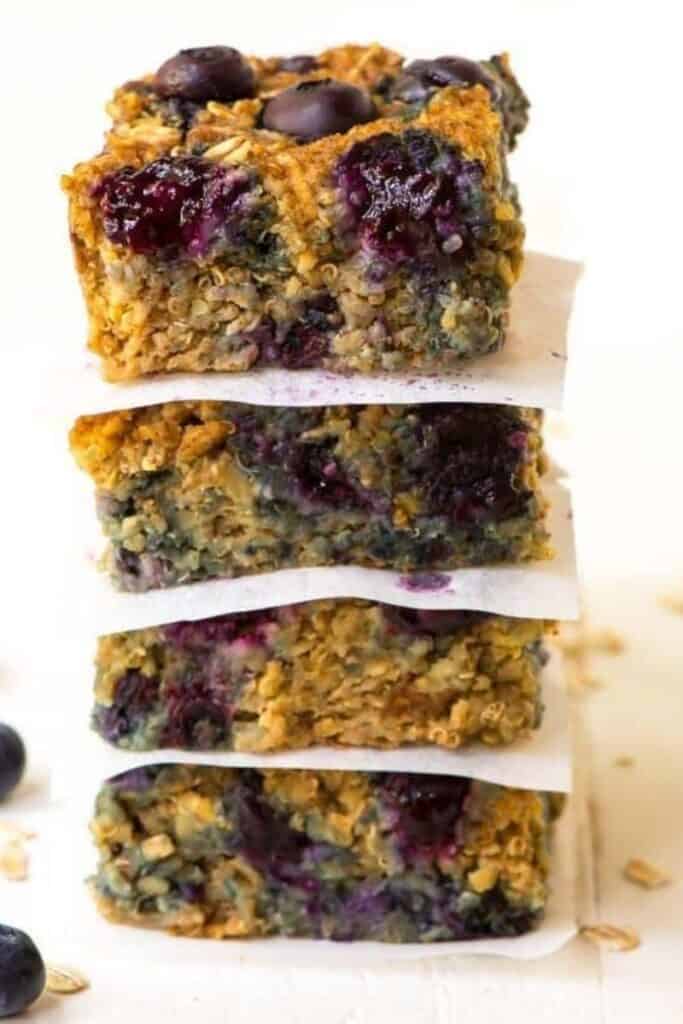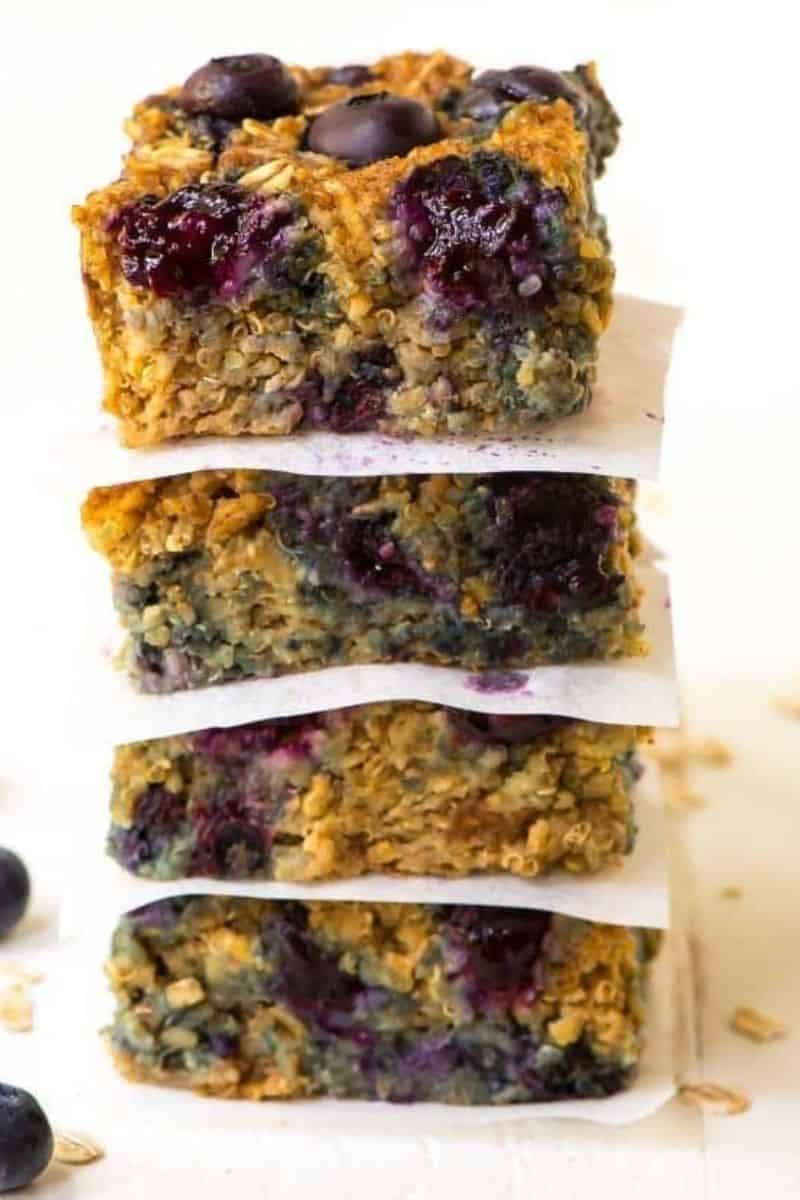 I love a great versatile recipe that you meal prep for the week, swap in ingredients as needed, and to top it off, it's healthy.
These simple blueberry quinoa bars are the perfect solution to your busy morning.
SOUP OR SALAD RECIPES
Perhaps it's just in our home, but we tend to eat more courses in the fall/winter seasons.
A great soup or salad before the main course is something we look forward to.
There are so many delicious options out there, but I think I've found some gems.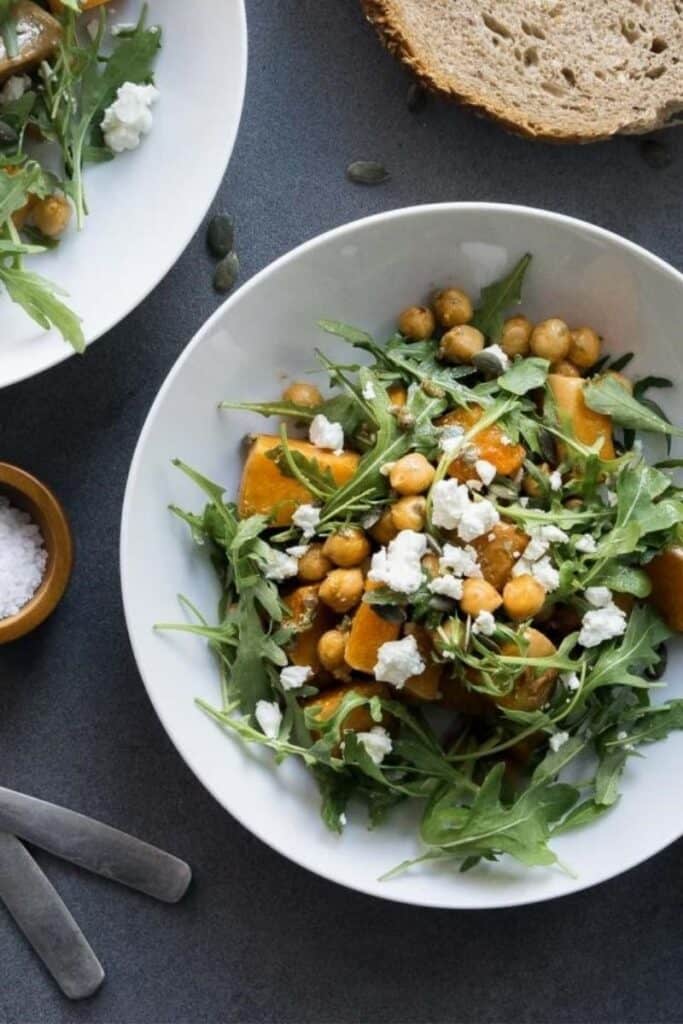 A true lover of sweet and savory meals, this fall-time salad hits all the right notes.
The slight pepperiness from the rockets, the nutty-sweet flavors from the roasted butternut squash, and the salty taste of the feta cheese make for the perfect bite.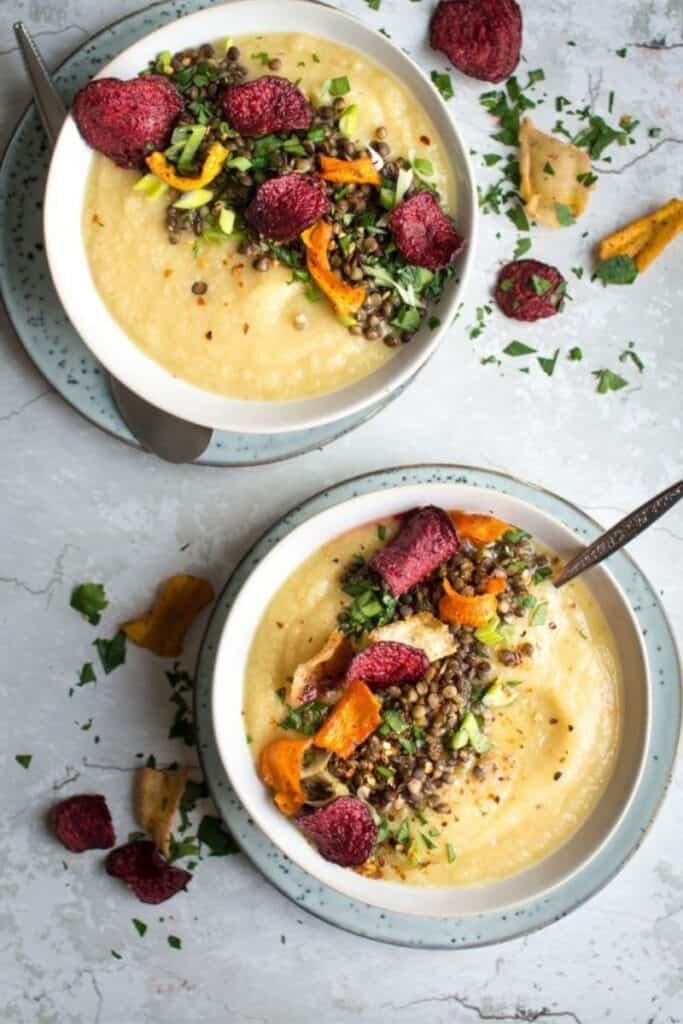 From orchards to root vegetables, this soup is the perfect blending of apples and parsnips.
Topped with hearty lentils and crunchy veggie chips, you have a nice filling bowl of goodness.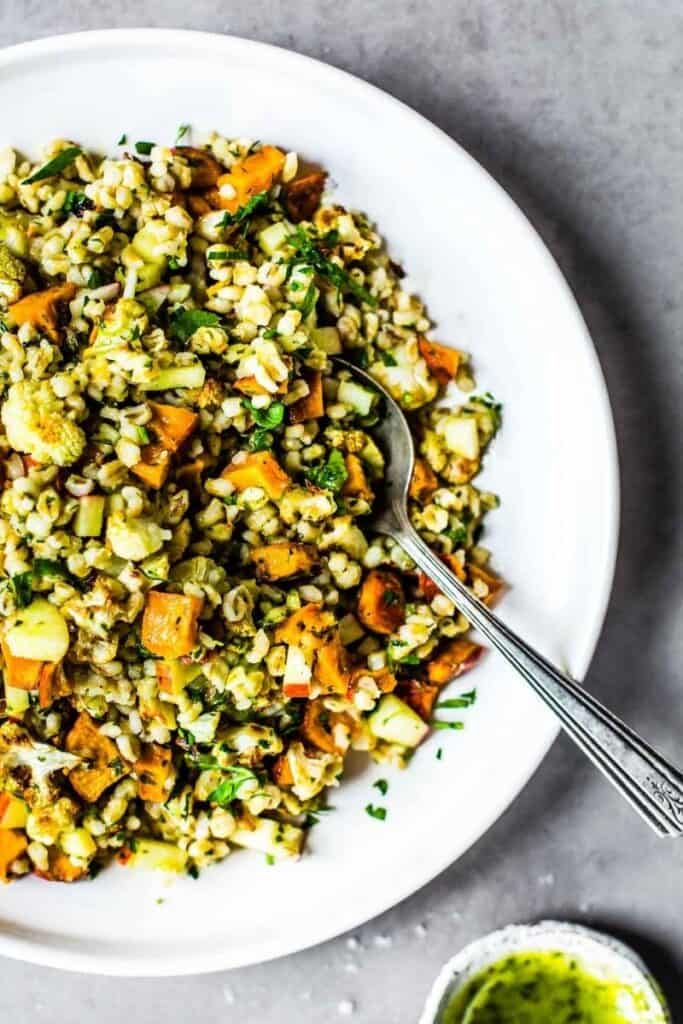 Recipe and photo by Pinch of Yum
When you are looking for something other than your typical salad, this autumn salad with its mix of grain, apple, and vegetables and a yummy lemon dressing is just what you need.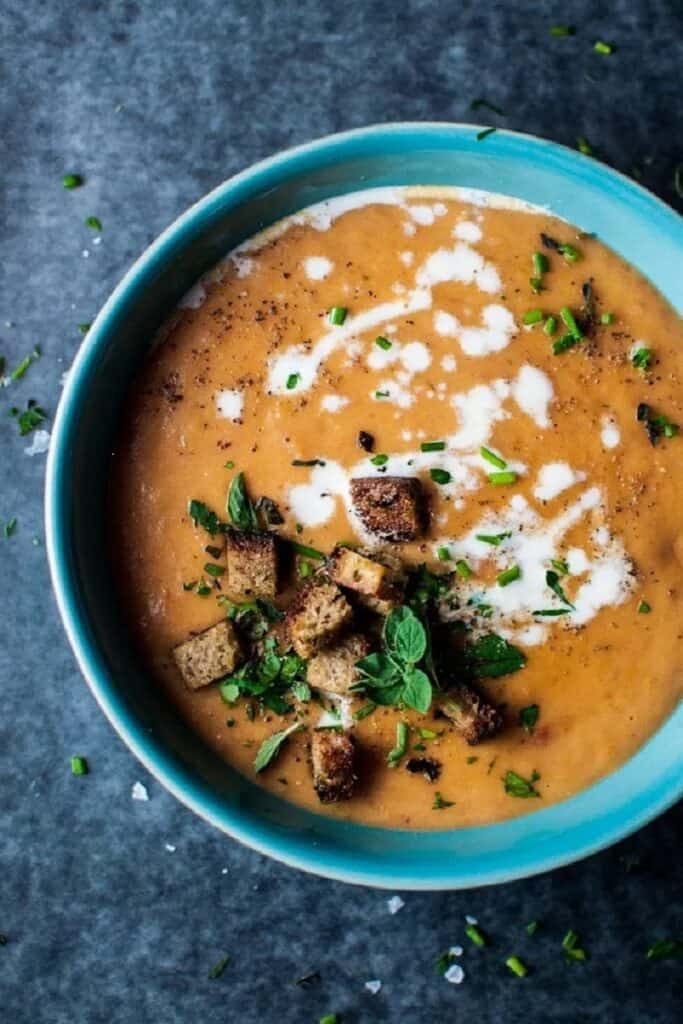 Recipe and photo by Salt & Lavender
A warm comforting bowl of potato and leek soup is the perfect start to any meal.
The addition of tomatoes and a drizzle of cream gives this soup a little something extra.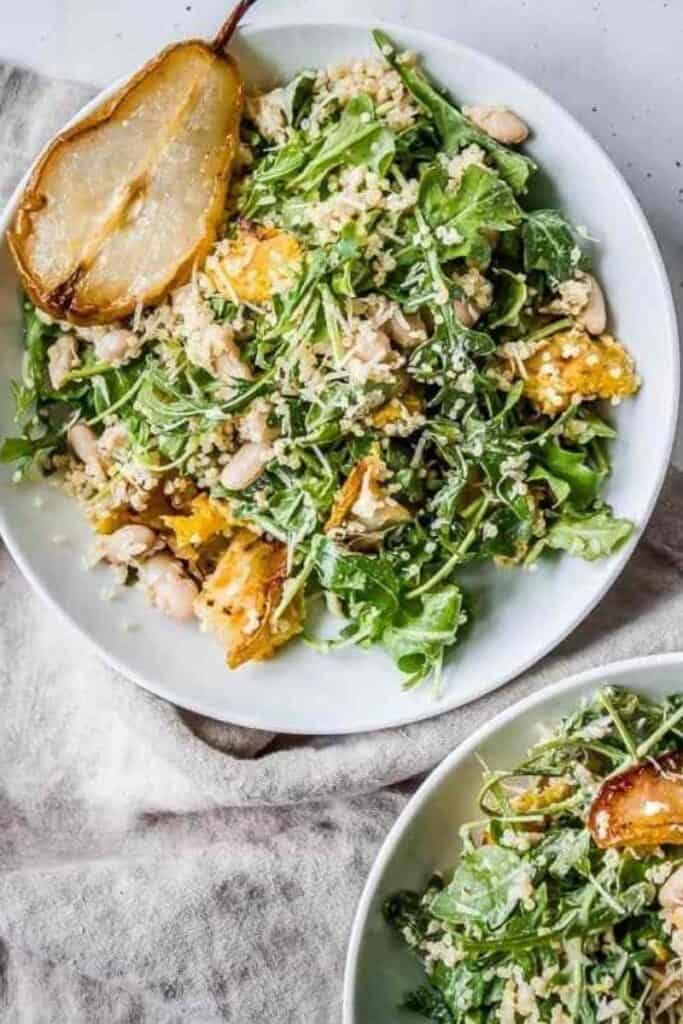 Recipe and photo by Healthy Little Vittles
Fall is often synonymous with pumpkins and apples, but let's not forget the humble pear.
This is a seasonal salad to delight in by combining the winter squash's nuttiness with the pear's sweetness and a creamy dressing.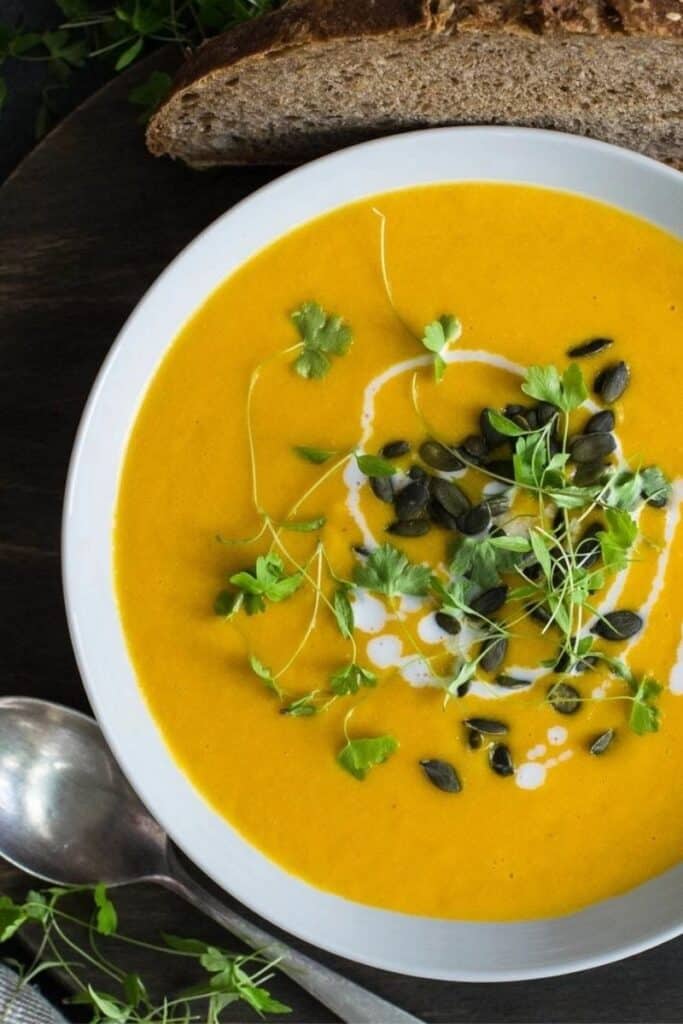 Recipe and photo by Gathering Dreams
There is nothing like a quick and filling soup on a cool autumn day.
Prepped and ready to serve in 30 short minutes, this vibrant carrot ginger soup is the perfect dinner on a busy workday.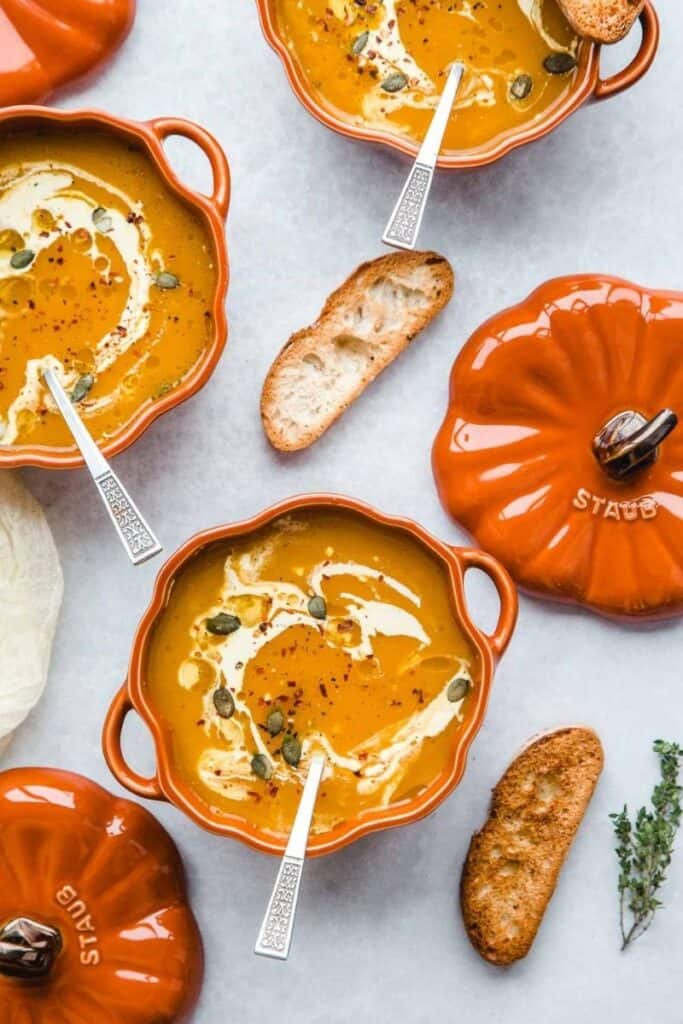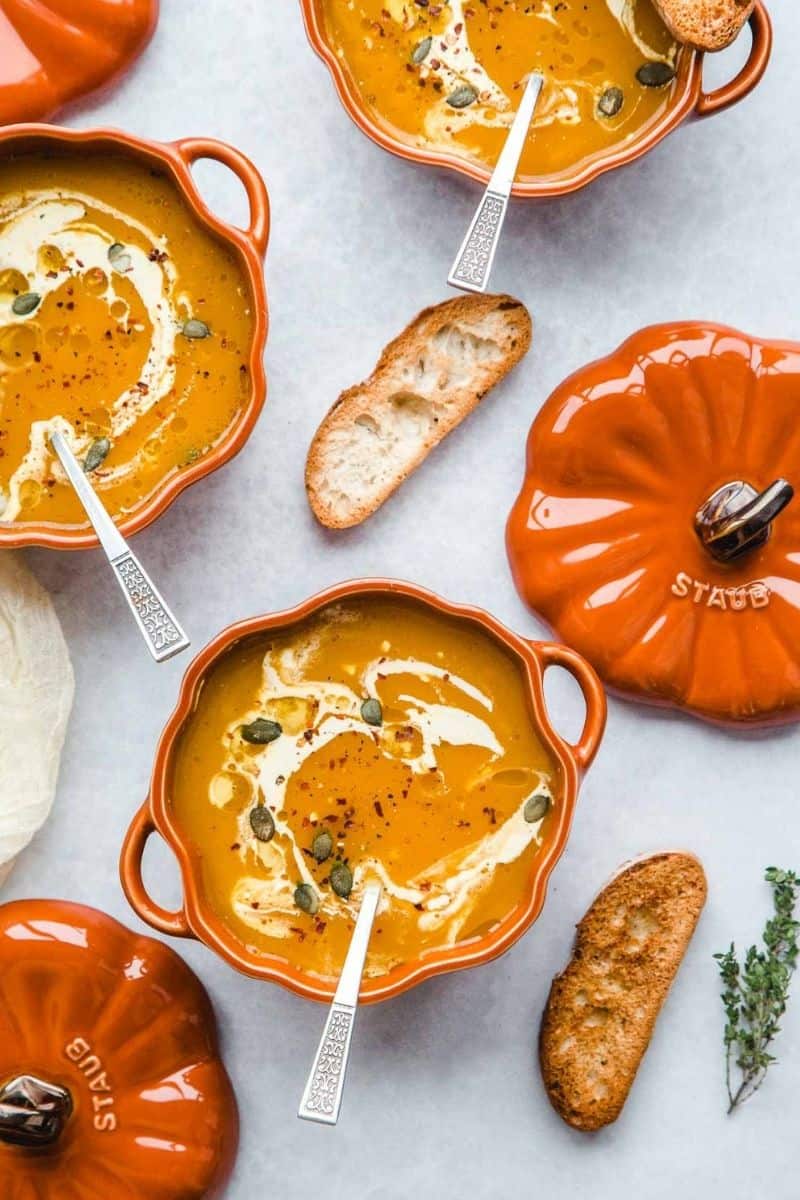 A creamy and delicious vegan pumpkin soup to satisfy all your cravings.
This easy recipe blends wonderful spices together and will be ready in just half an hour.

DINNER RECIPES
Whether it be vegetarian, meat-based, or flavors from across the world, these dishes are all warm, comforting, and hearty meals to satisfy your different daily cravings.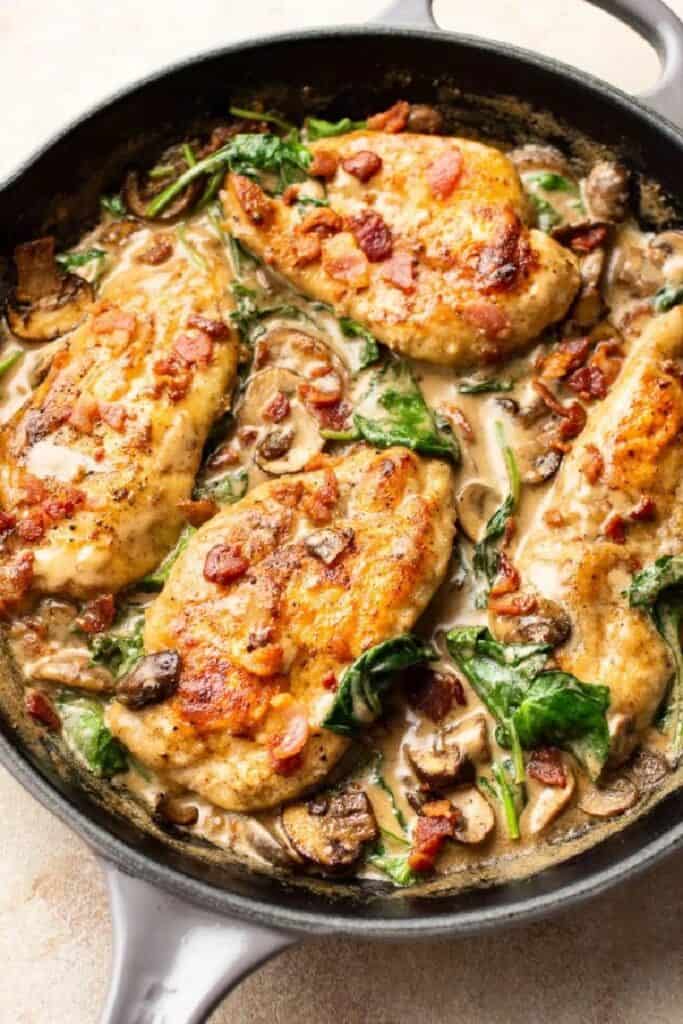 Recipe and photo by Salt & Lavender
Chicken dishes are a big hit with my husband, and anything creamy that can be served over mashed potatoes is a winner in our home.
This creamy balsamic spinach mushroom chicken dish combines all the right flavors and is ready in a mere 30 minutes.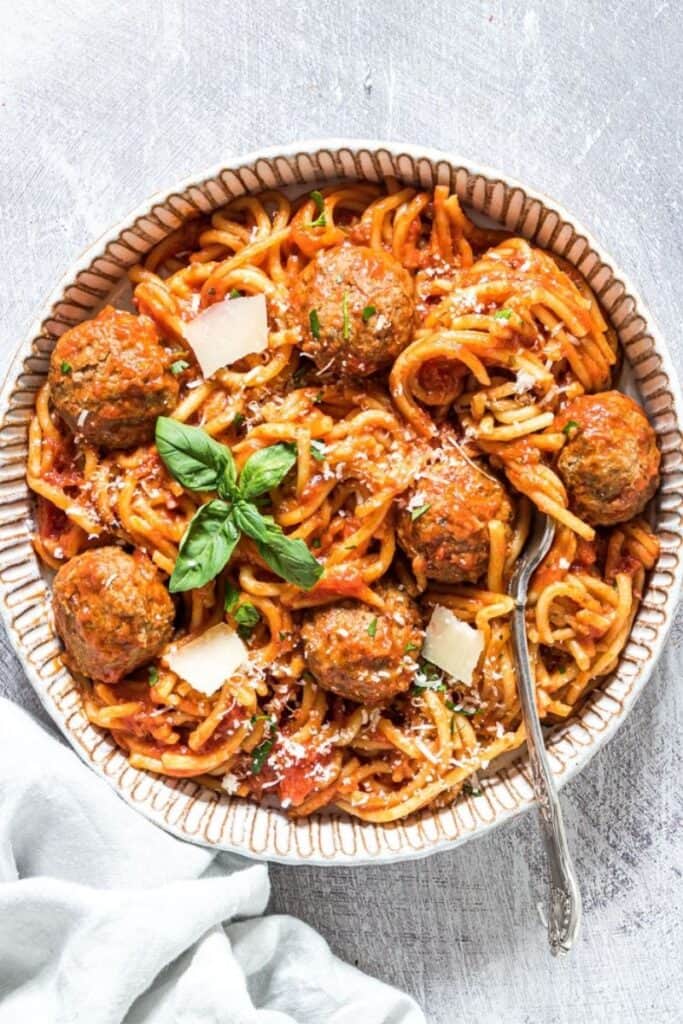 Recipe and photo by Recipes From A Pantry
Always a comforting meal, spaghetti and meatballs are a classic and staple in many homes.
And when you can make this family favorite easily in your Crockpot, that's a keeper!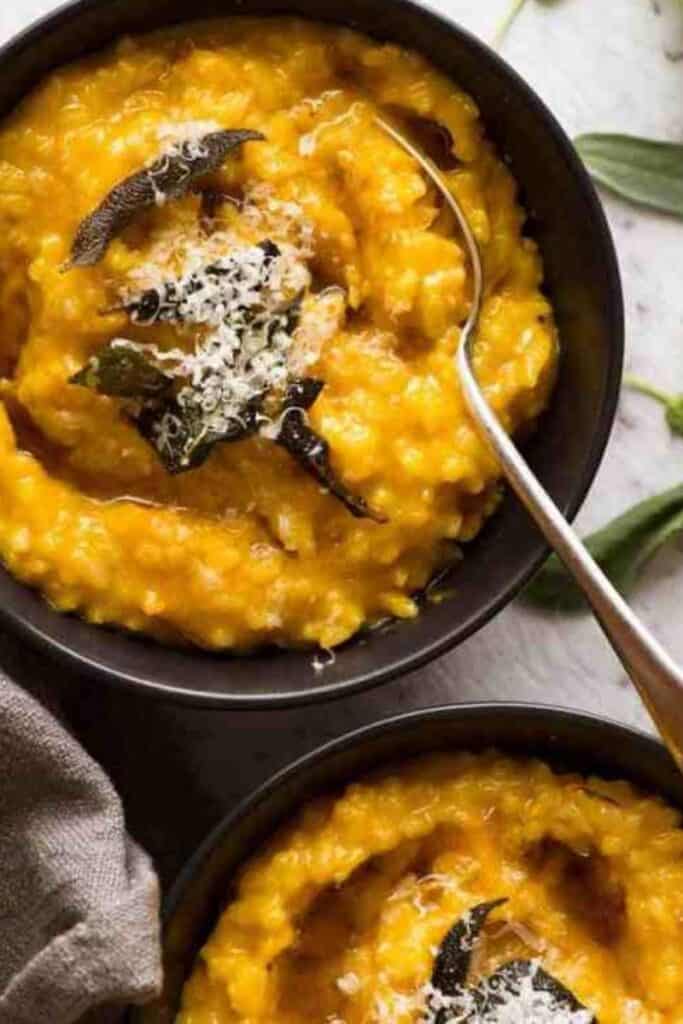 Recipe and Photo by RecipeTin Eats
Creamy risotto made with pumpkin, no cream, and easily in the oven instead of on the stove, please!
This recipe takes away the difficulty of making risotto; you get to enjoy a nice warm bowl without all the hassle.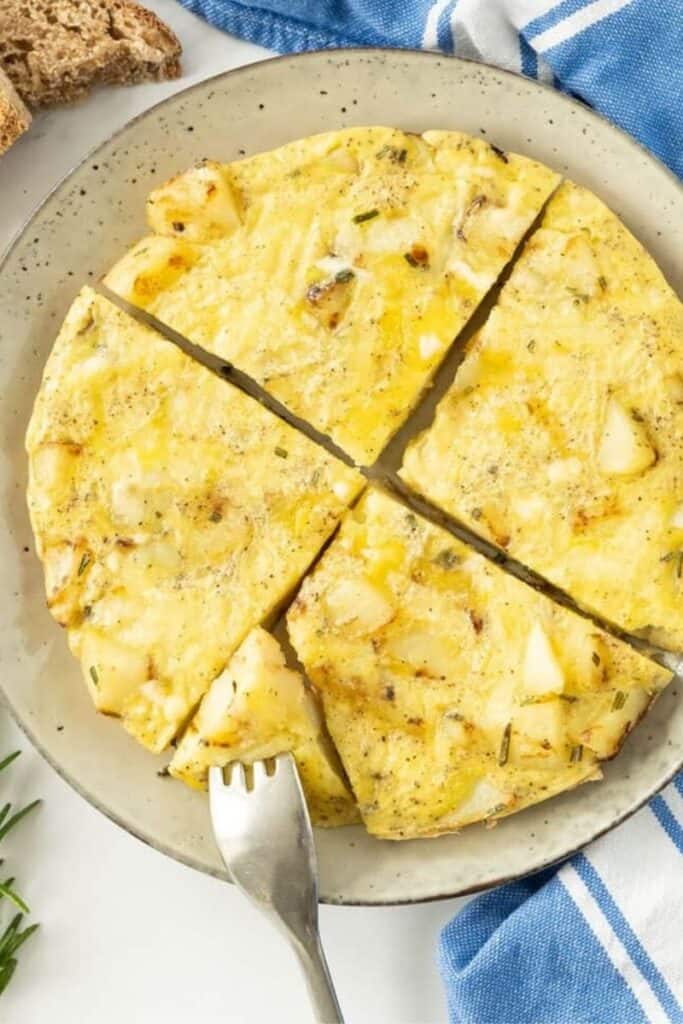 Recipe and Photo by The Clever Meal
Potatoes are my all-time favorite vegetable.
While we rarely eat them during the hot summer days, it's nice to welcome them back in the fall in a tasty and filling frittata.
Simple ingredients come together to make for a delicious meal, and who doesn't love rosemary with their potatoes?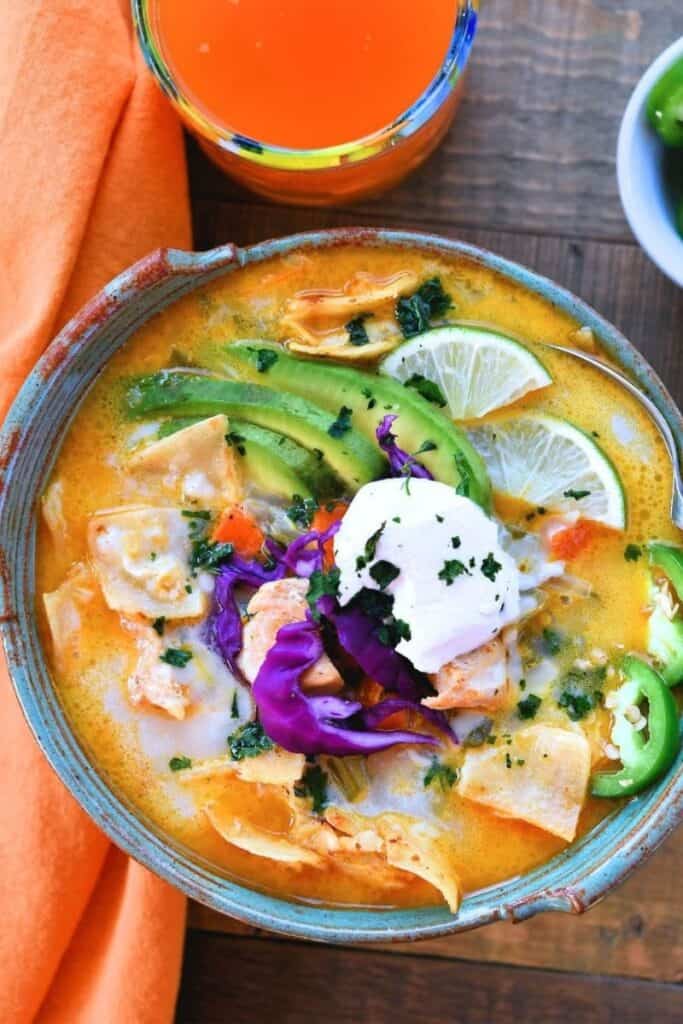 Recipe and Photo by 24BITE
If you love Mexican-inspired recipes, then this is the dinner for you.
This chicken tortilla soup combines cheesy, creamy, and spicy goodness in a bowl.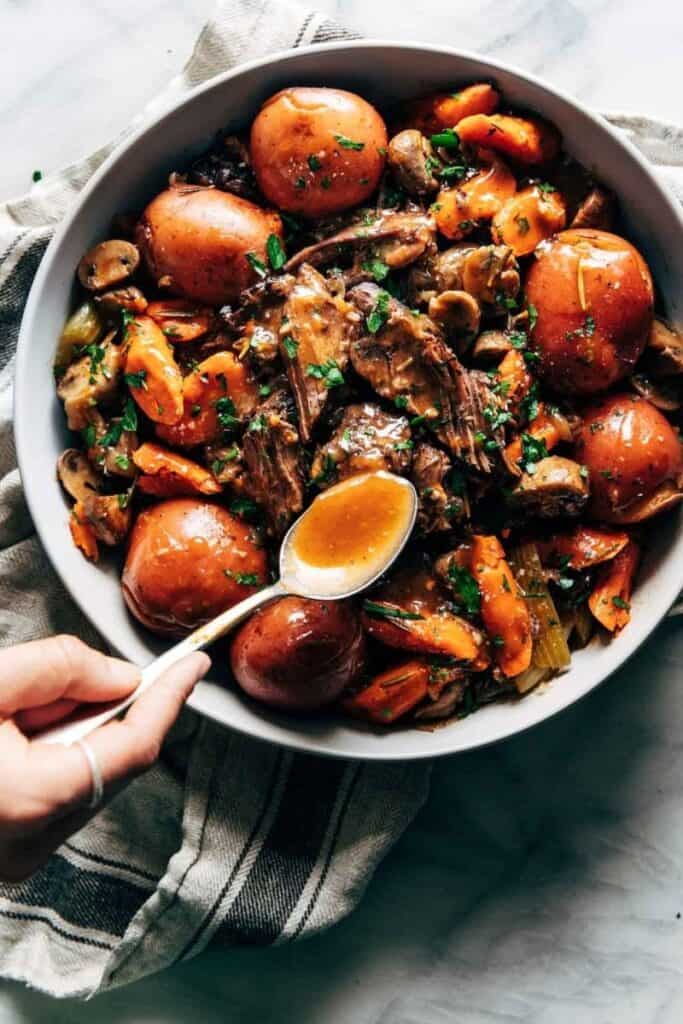 Recipe and photo by Pinch of Yum
There is nothing like the fall season to bring on a delicious roast.
And even better when you can make an entire pot roast quickly in your Instant Pot!
Enjoy your roast with a side of potatoes and carrots, all coated in a delicious gravy.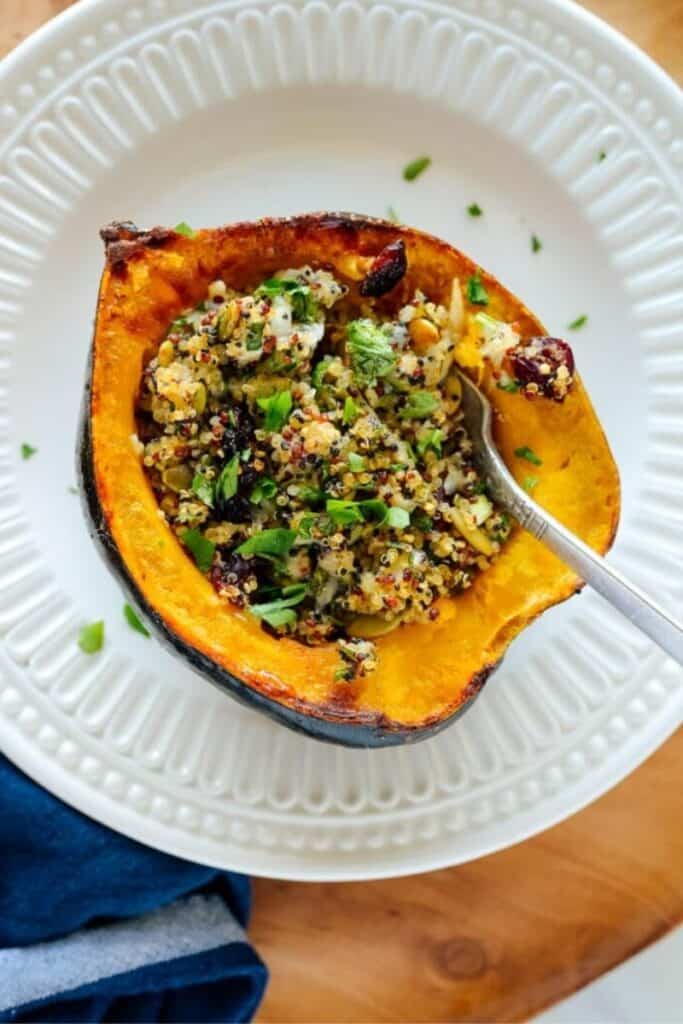 Recipe and photo by Cookie and Kate
I'd never even purchased an Acorn squash a few years ago, but they are now an annual presence in my home.
With the combination of quinoa, dried fruits, seeds, and cheeses, these acorn squashes are not to be missed.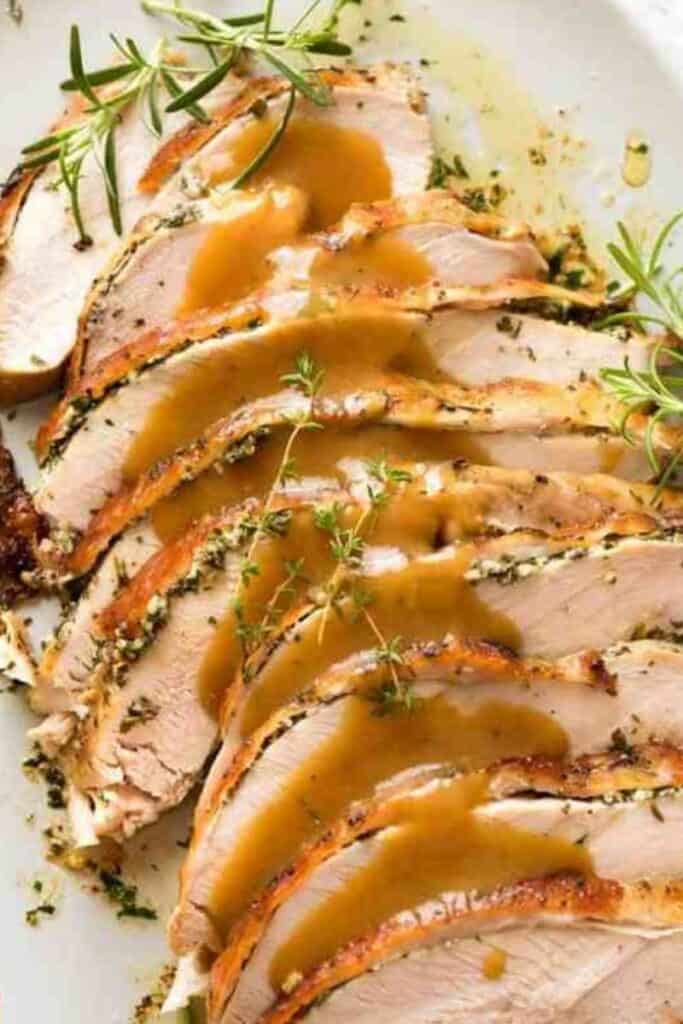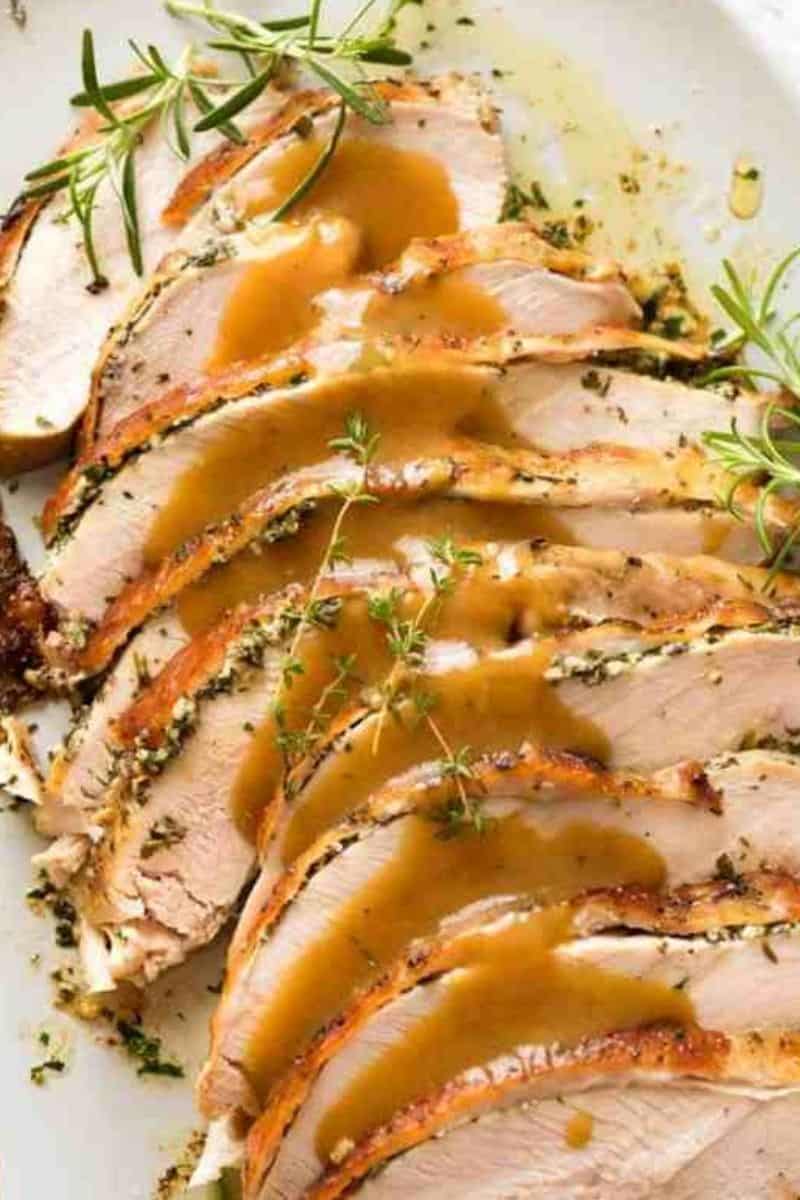 Recipe and photo by RecipeTin eats
There is nothing like tender and delicious turkey breast smothered in garlic gravy during the fall.
Served with a side of potatoes and your favorite vegetables, your meal is complete.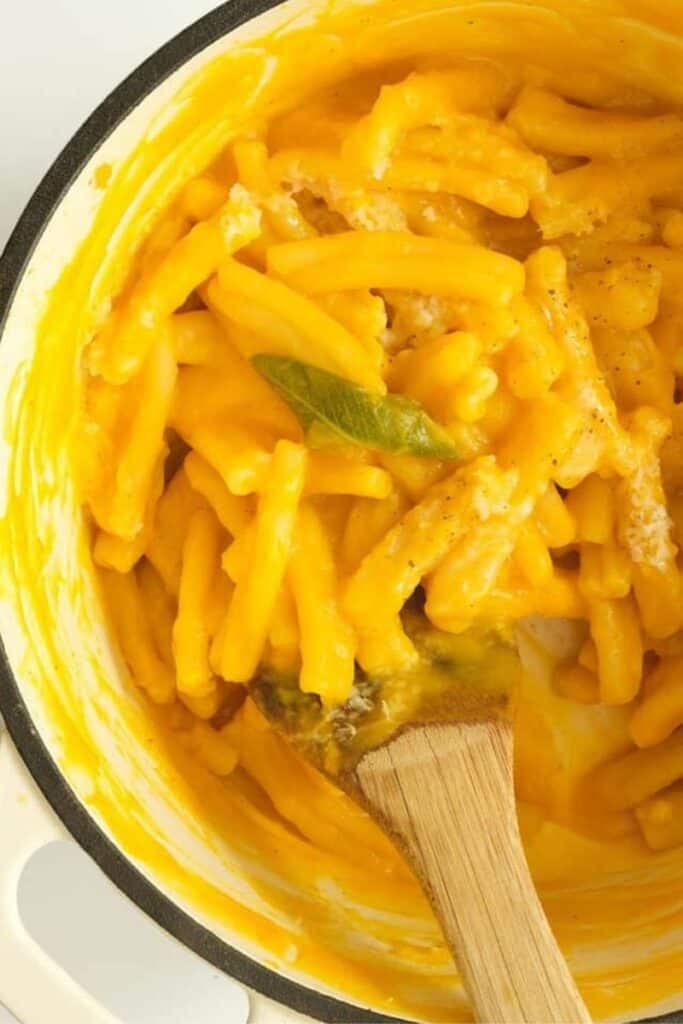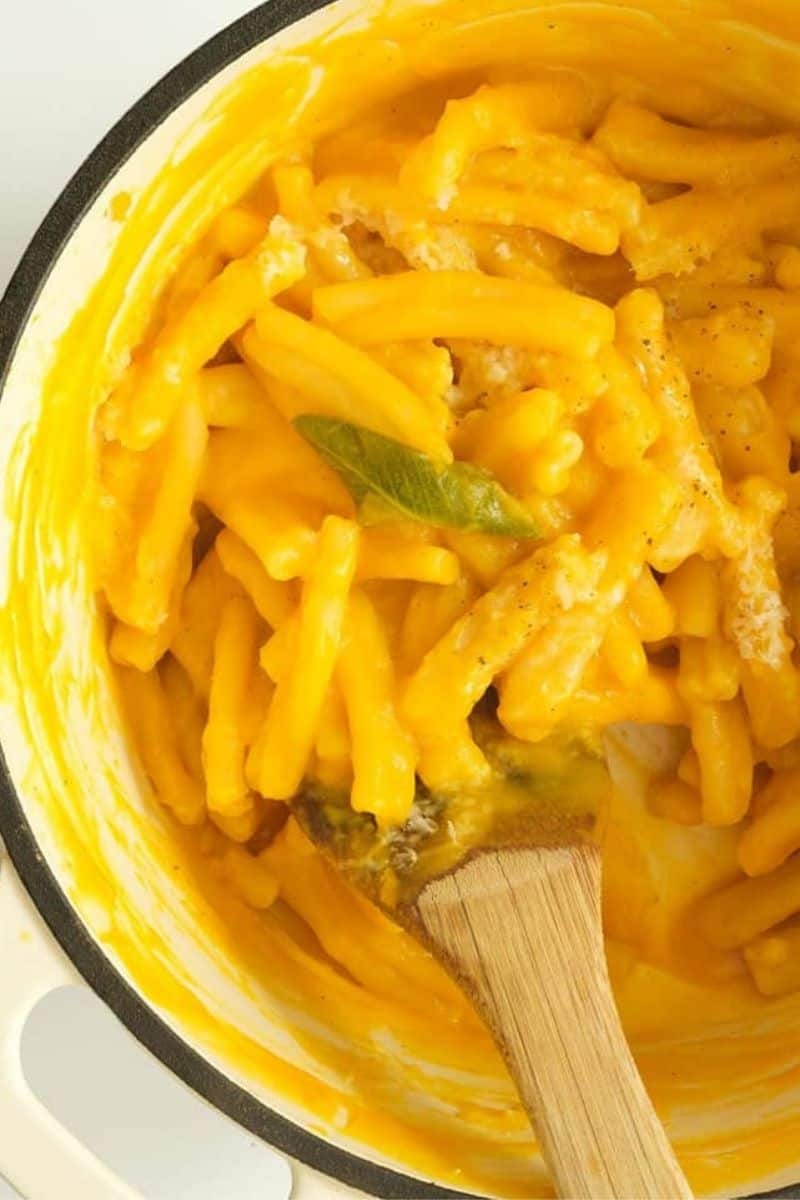 Craving a nice warm bowl of comforting pasta?
This pumpkin parmesan sage pasta is the perfect bowl of cheesy creamy gooiness for that cozy night in.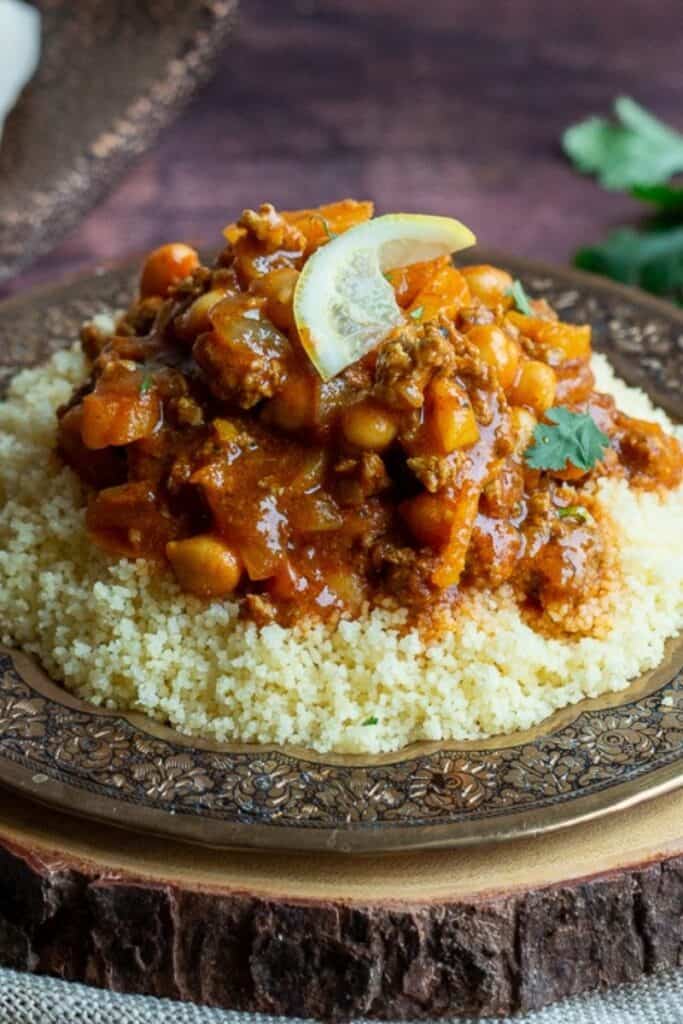 Hearty comfort meals exist all across the world, and this Moroccan lamb stew is no exception.
This stew is bursting with flavor from its mix of spices to dried apricots.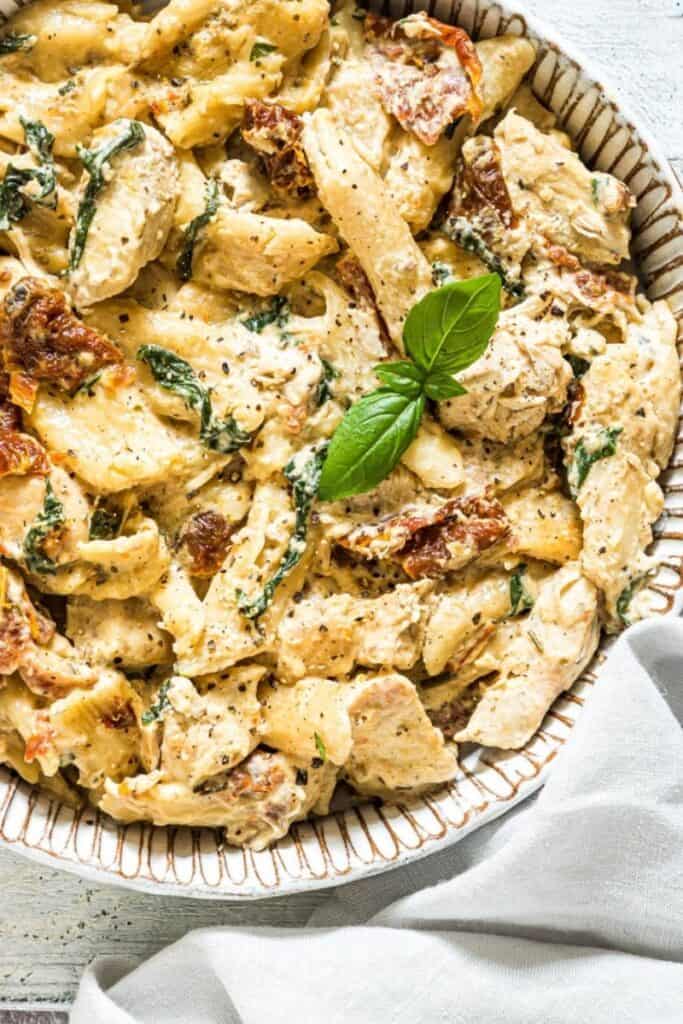 A taste of the Mediterranean is prepped in 10 simple minutes, and then let your slow cooker do the rest.
Enjoy the mixed flavors of sun-dried tomatoes and spinach in this creamy chicken pasta dish.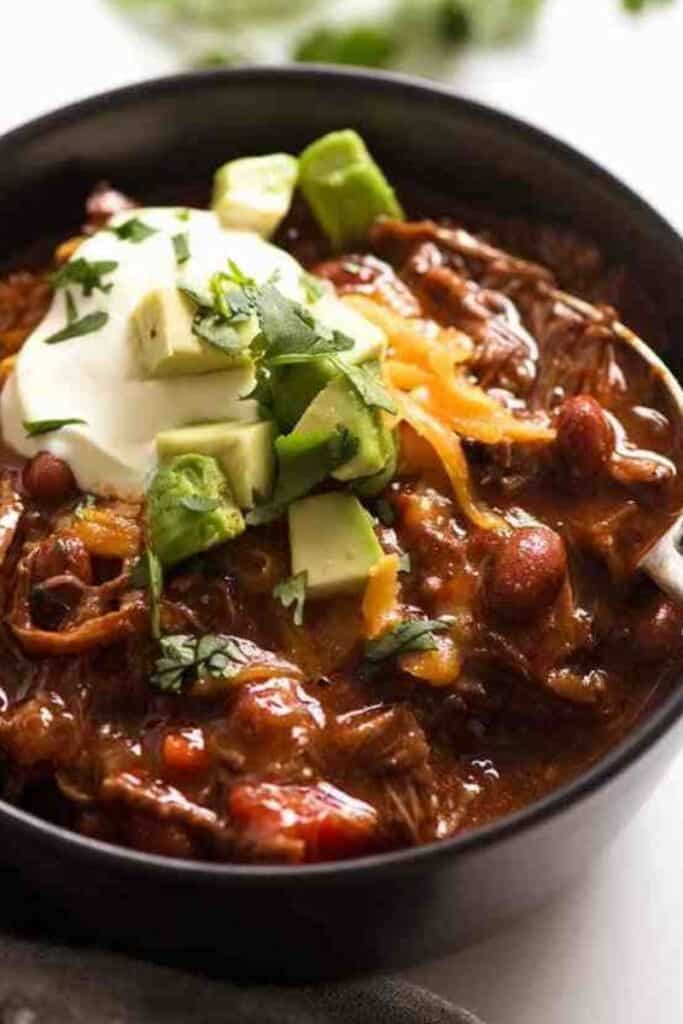 We can't get into the fall season without the ultimate comfort food, a bowl of steaming hot chili!
And the addition of shredded beef makes for a delicious spin on a classic.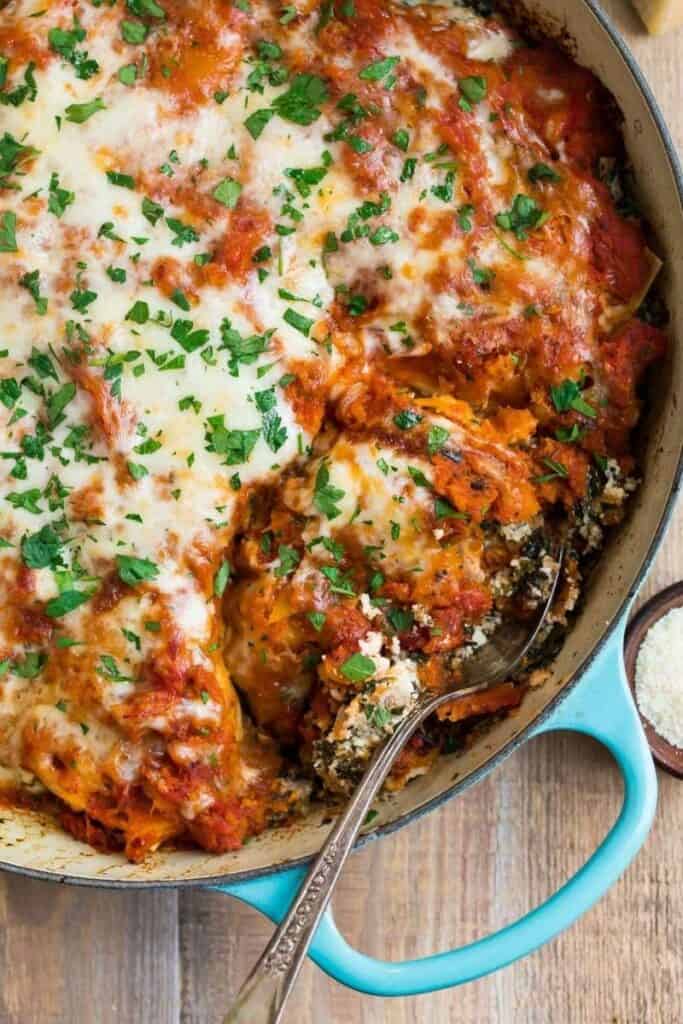 Enjoy a spin on the classic lasagna with this healthy butternut squash, spinach, and Italian sausage rendition.
And who doesn't love all these one-skillet recipes that make cleaning up a breeze?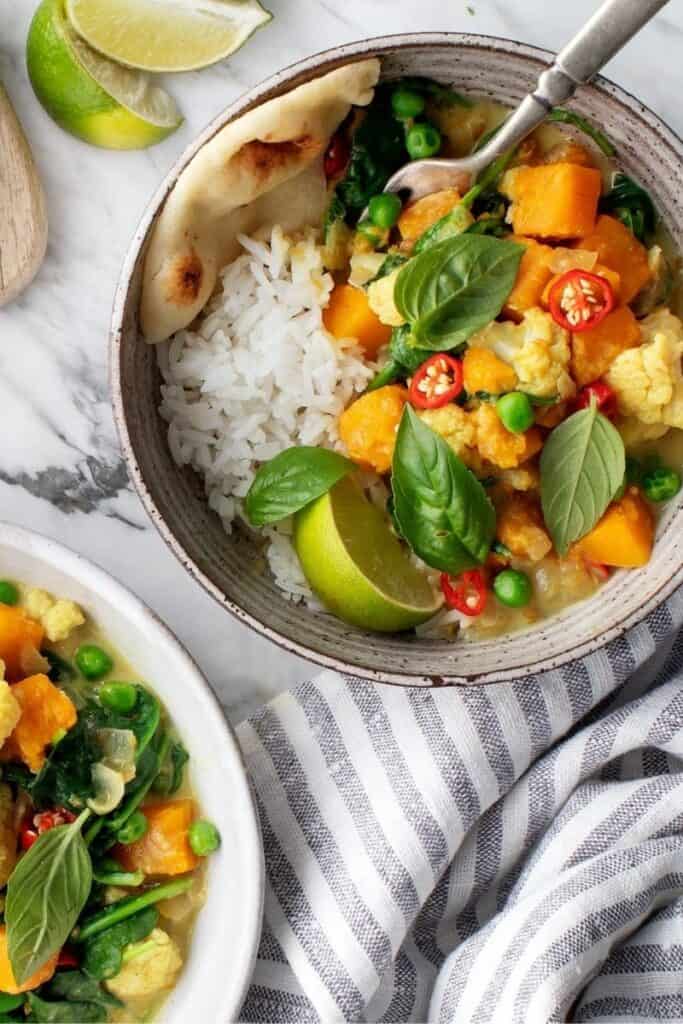 This easy vegetable curry is the perfect comforting meal served over rice or with a side of naan bread.
The inclusion of seasonal ingredients mixed with fragrant spices and Thai chiles makes this a yummy vegetarian dish.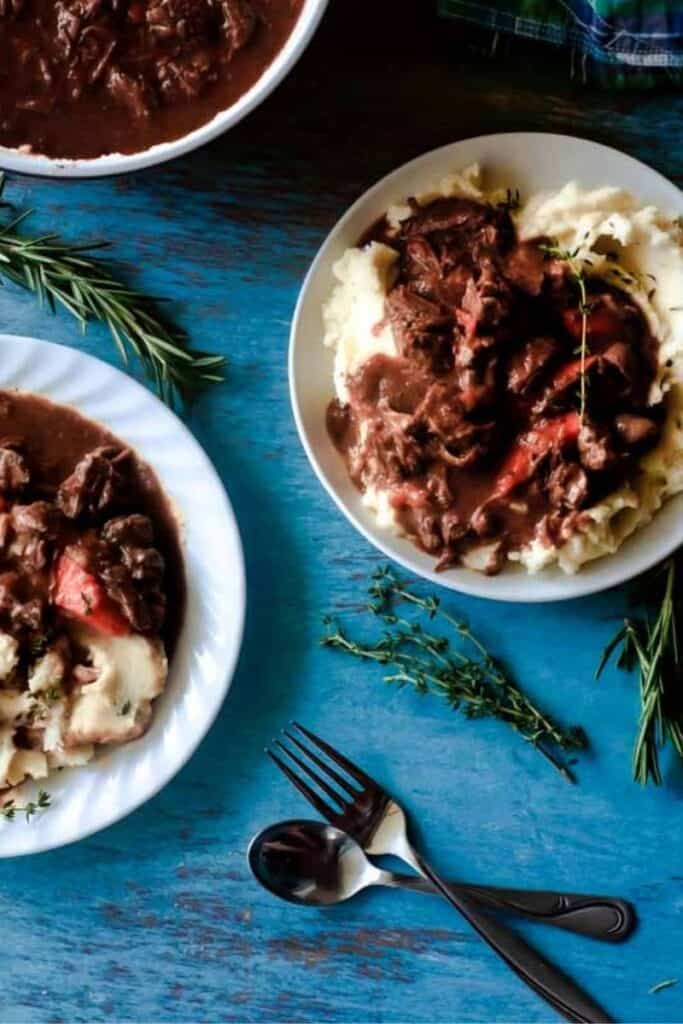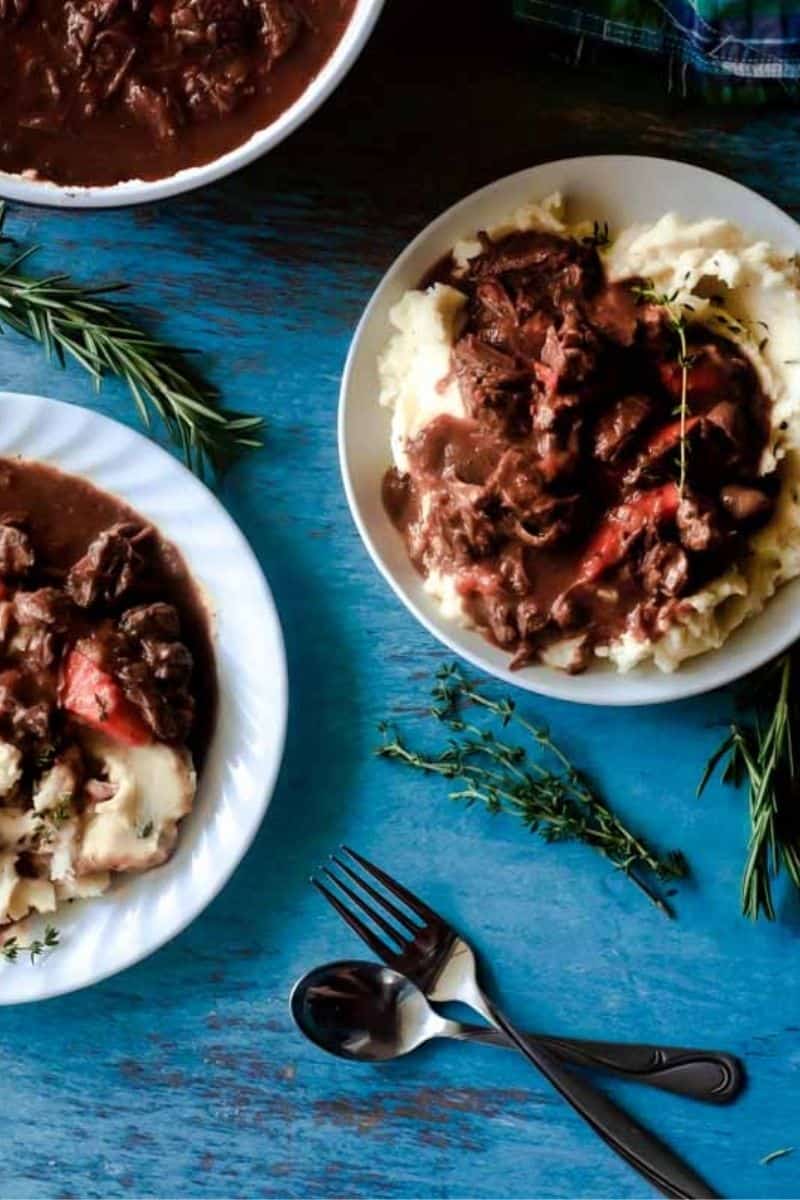 Recipe and photo by Sweet tea & Thyme
This easy beef bourguignon recipe takes inspiration from the classic French stew but makes it its own.
Get a succulent beef gravy dish on the table in just over an hour.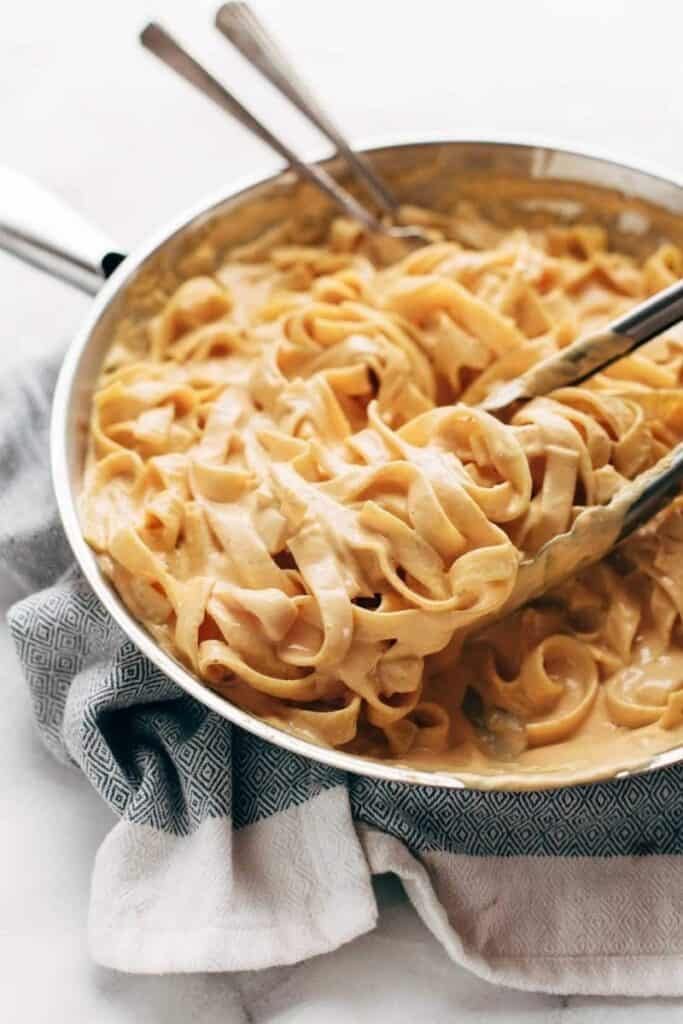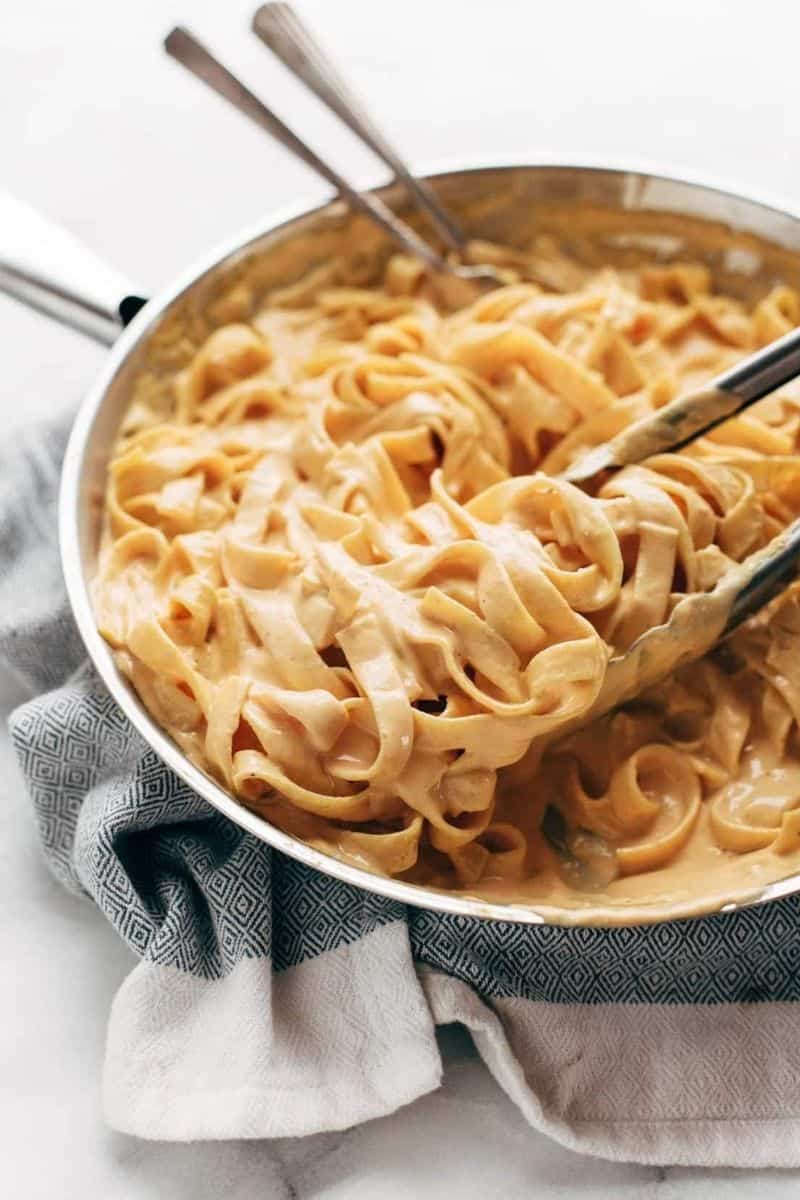 This 5 ingredient pumpkin alfredo recipe takes less than 30 minutes to prepare and enjoy.
This is a cheat meal on a cozy night, packed with yummy heavy whipping cream and parmesan cheese.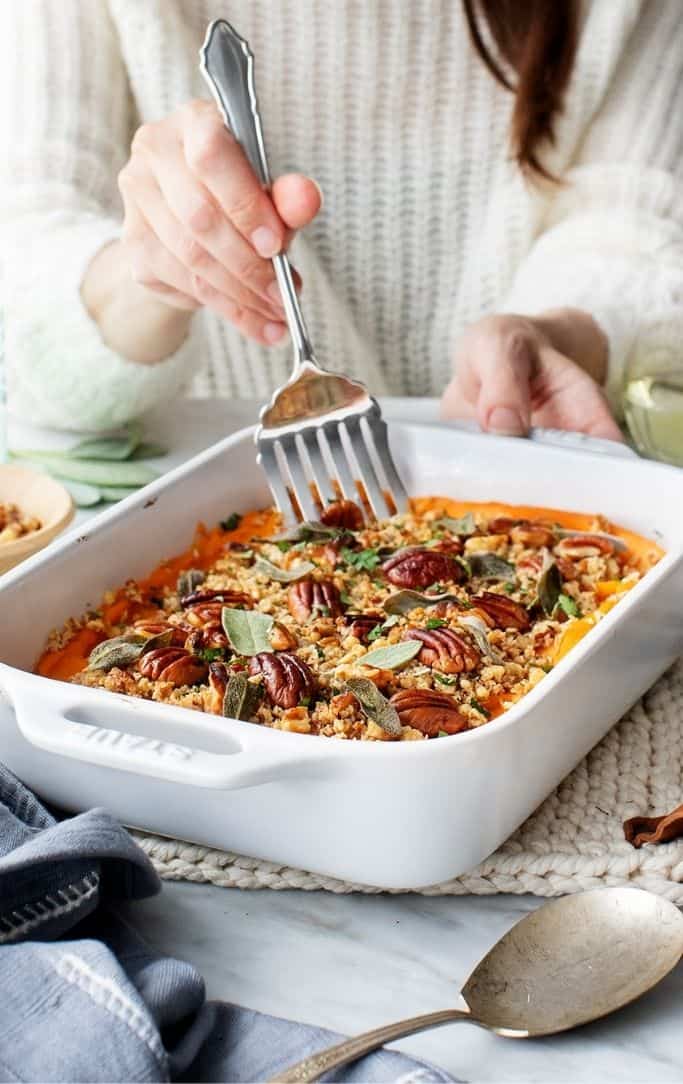 Not exactly dinner recipes but some delicious casseroles that make excellent sides for your fall-time dinners.
VEGAN DINNER RECIPES
Whether you are vegan or looking to include some more plant-based meals into your diet, these recipes will hit the spot.
From pasta to curries, these vegan dishes pack amazing flavors.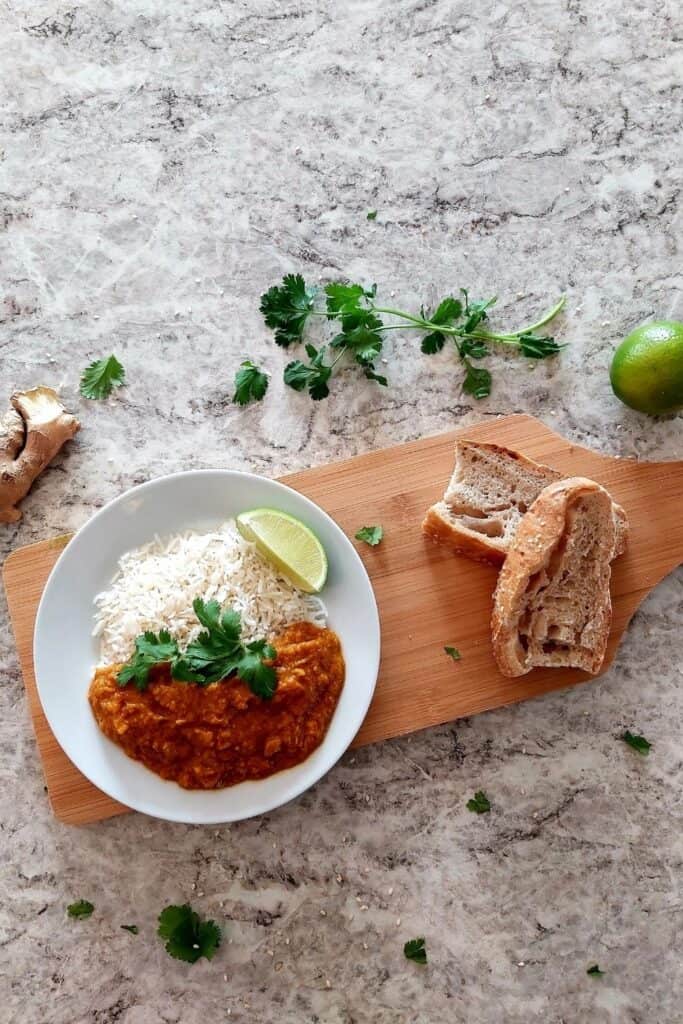 There is nothing like a warm plate of curry on a cool autumn day.
The aroma of the delicious spices fills the kitchen and makes for a most comforting meal.
And who doesn't love a quick and easy Instant-Pot recipe which takes minutes to prep and cook?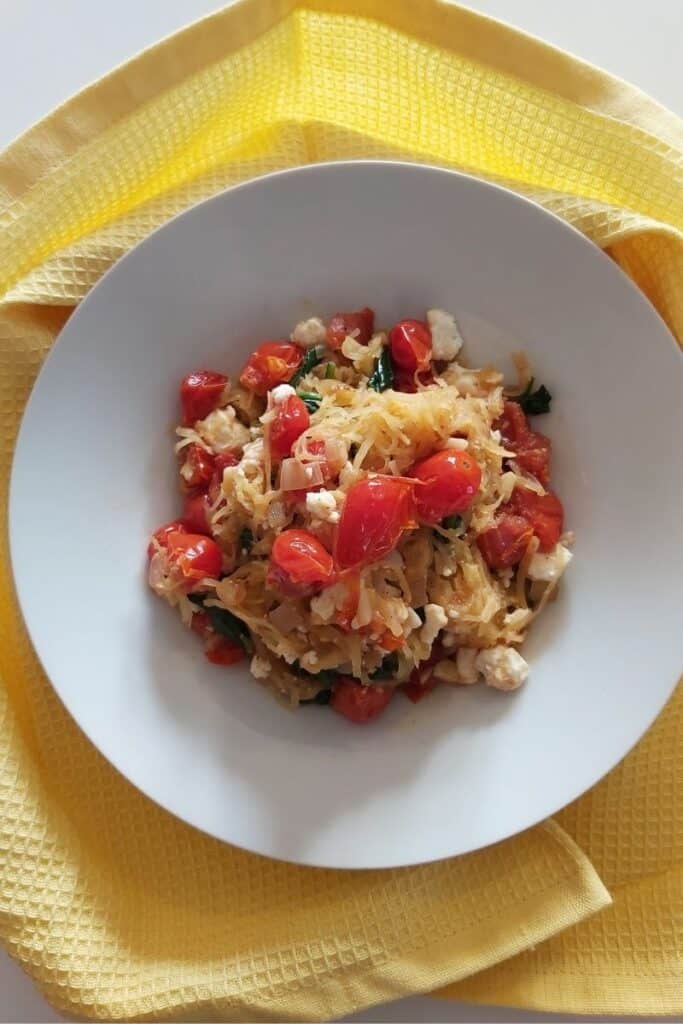 The fall is a great time to enjoy all the variety of squashes available on the market.
Enjoy a lower-carb pasta alternative with a delicious bowl of this vegan feta spaghetti squash!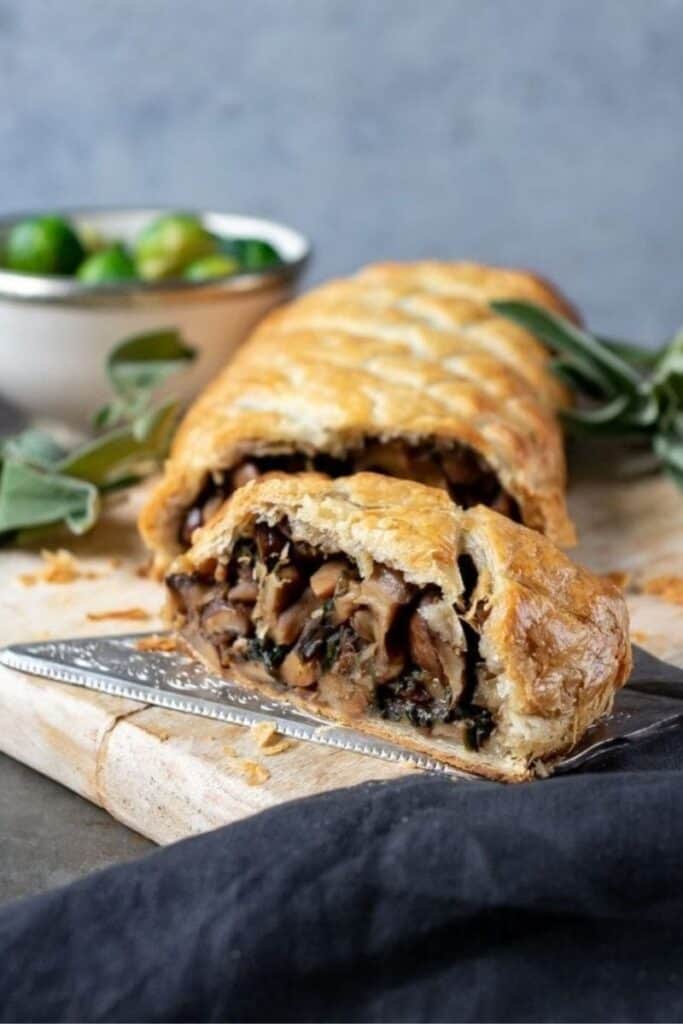 If you are a lover of flaky pastries like me, then this mushroom Wellington will hit the spot.
Filled with delicious mushrooms and a great umami flavor, this is one dish not to be skipped.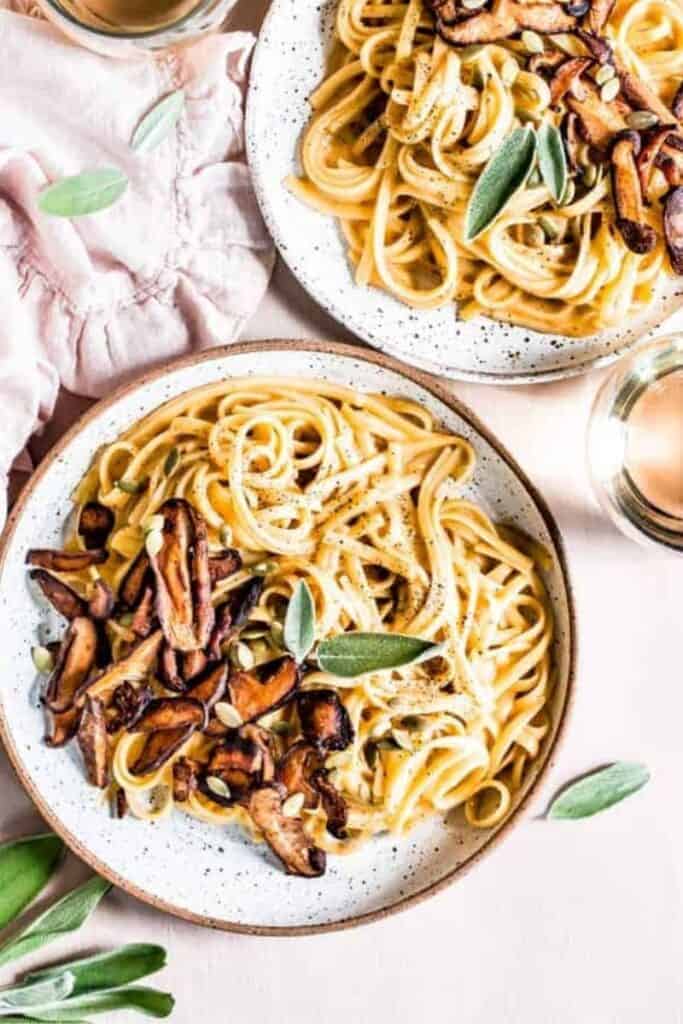 Enjoy a creamy and rich bite of pumpkin carbonara pasta with the addition of delicious vegan mushroom "bacon" to make this meal complete.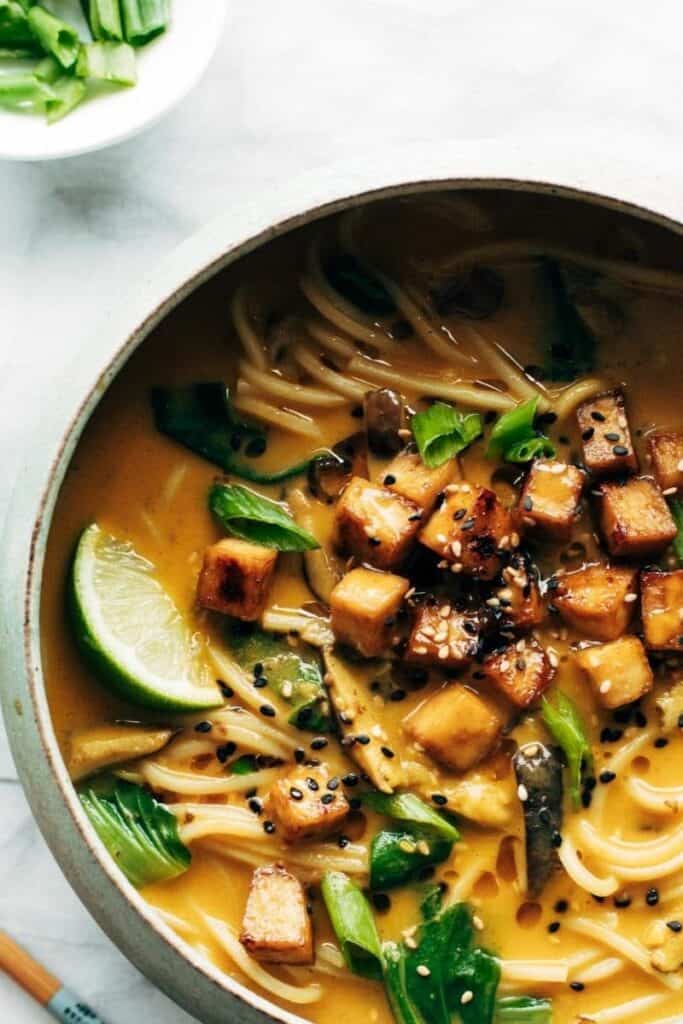 In our home, we are obsessed with both ramen and curry, so if we can have both in the same bowl, that's a winner in my book.
The fusion of flavors combined with the crispy hoisin-covered tofu makes this a bowl of wonders.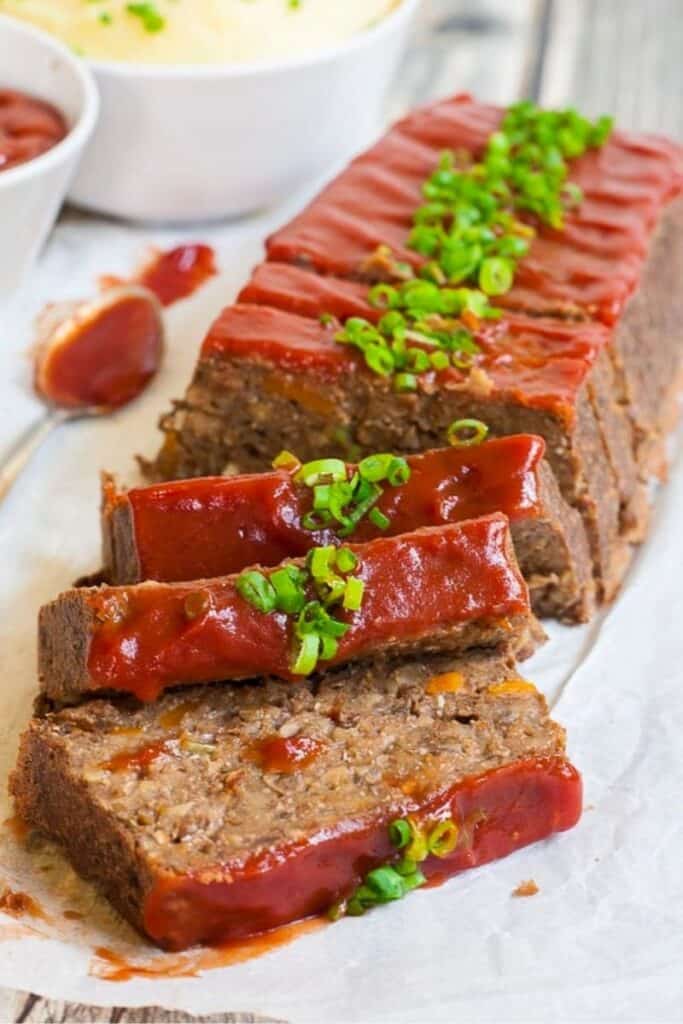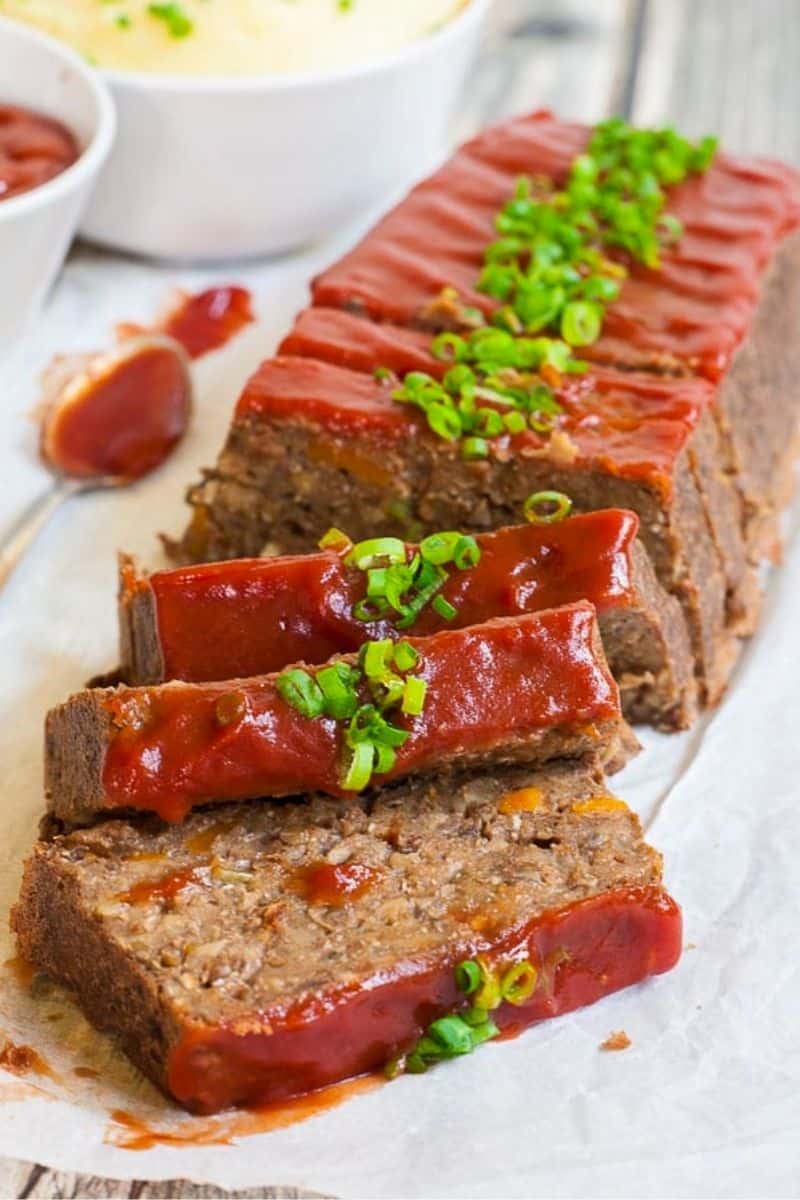 Photo and recipe by My Pure Plants
A vegan spin on the classic meatloaf, this vegan lentil loaf packs lots of flavors.
The addition of maple to the tomato glaze gives it a wonderful little extra something.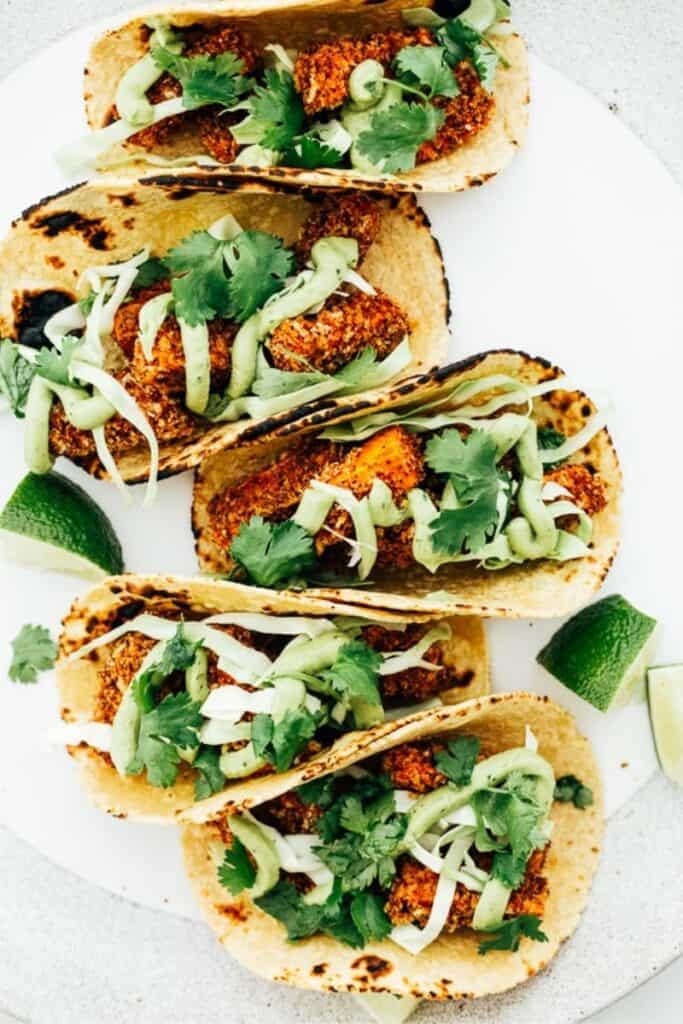 Tacos are super high on my list of favorite foods, and I love finding new vegan recipes to try out.
These crispy sweet potato tacos are delish and topped with avocado cream; how can you go wrong?
DESSERT RECIPES
My favorite course for any meal has to be dessert.
Sometimes I even have my meal in reverse 😉 I love trying new recipes each week to find my favorite seasonal dessert.

A delicious apple fruity cake that lets the apples shine and be the star of the show.
With its nice moist cake layer at the bottom, this is the perfect dessert to serve with your afternoon tea.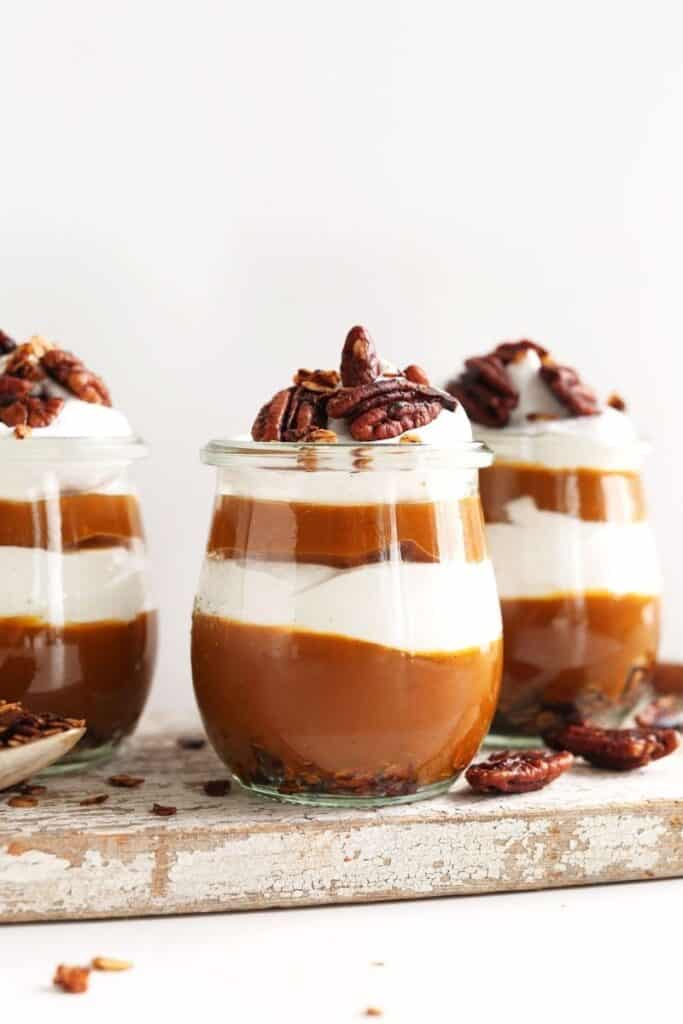 These pumpkin pie parfaits are the stuff of dreams!
The combination of pumpkin butter, coconut cream, and delicious granola makes for the perfect vegan dessert.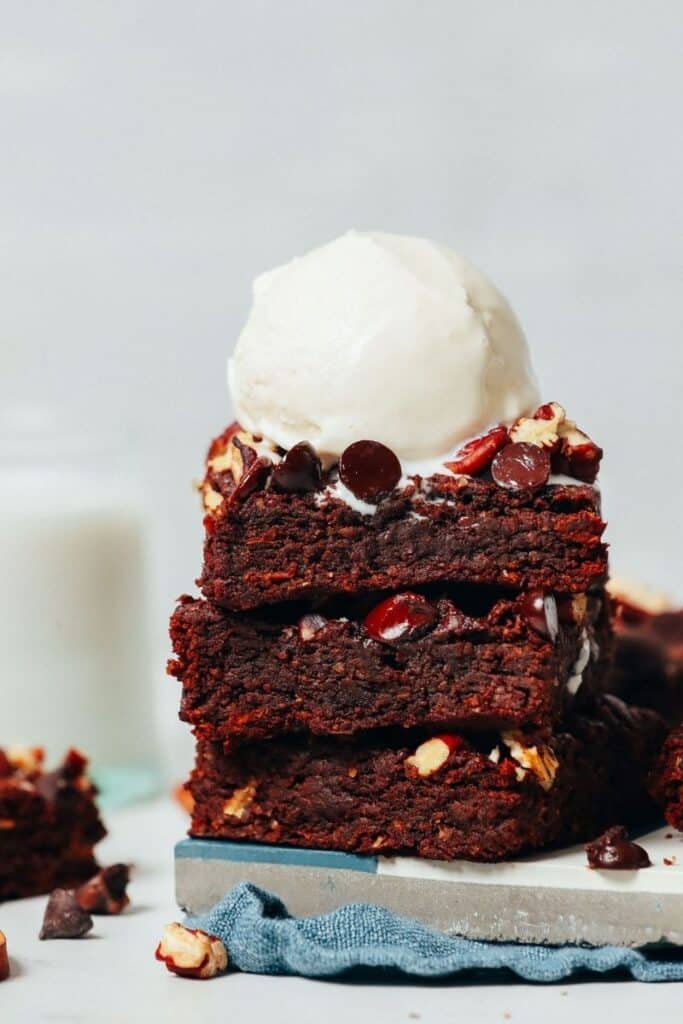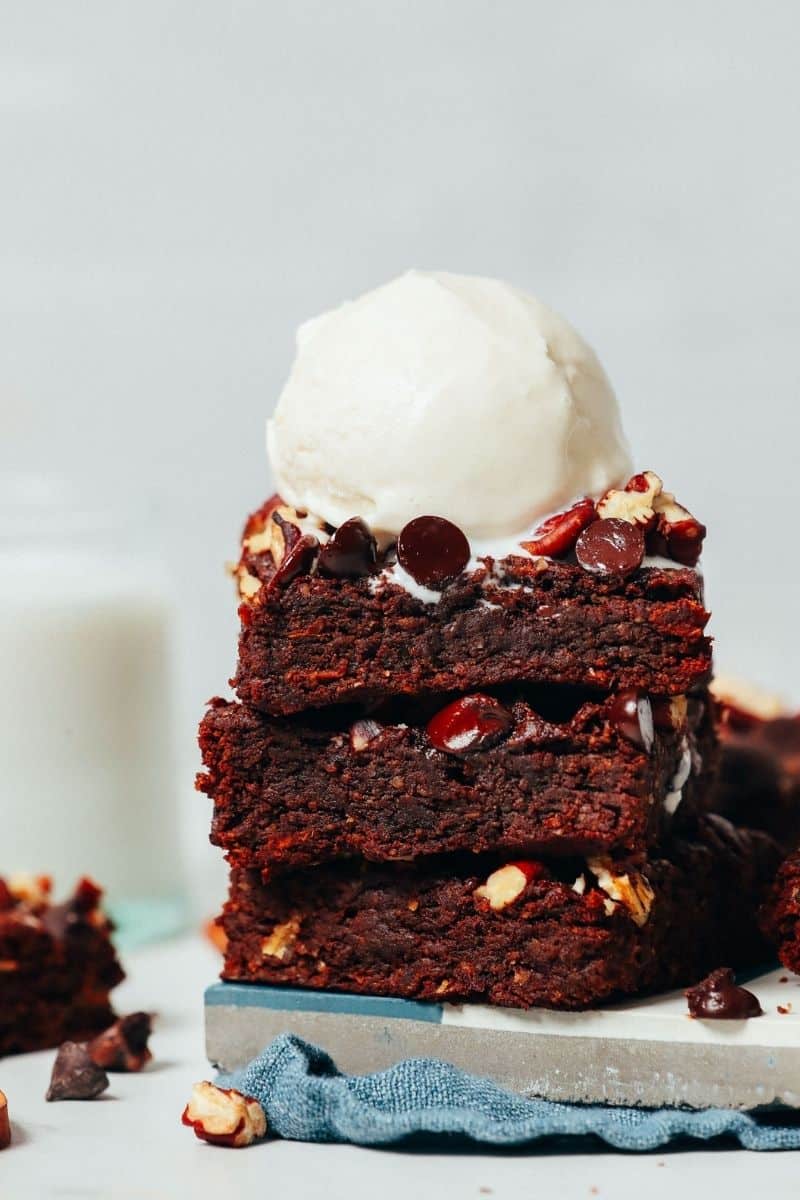 Sweet potatoes are one of my new favorite vegetables, and I love their versatility in both sweet and savory dishes.
The combination of cocoa powder and sweet potato makes these chocolatey brownies a recipe to savor.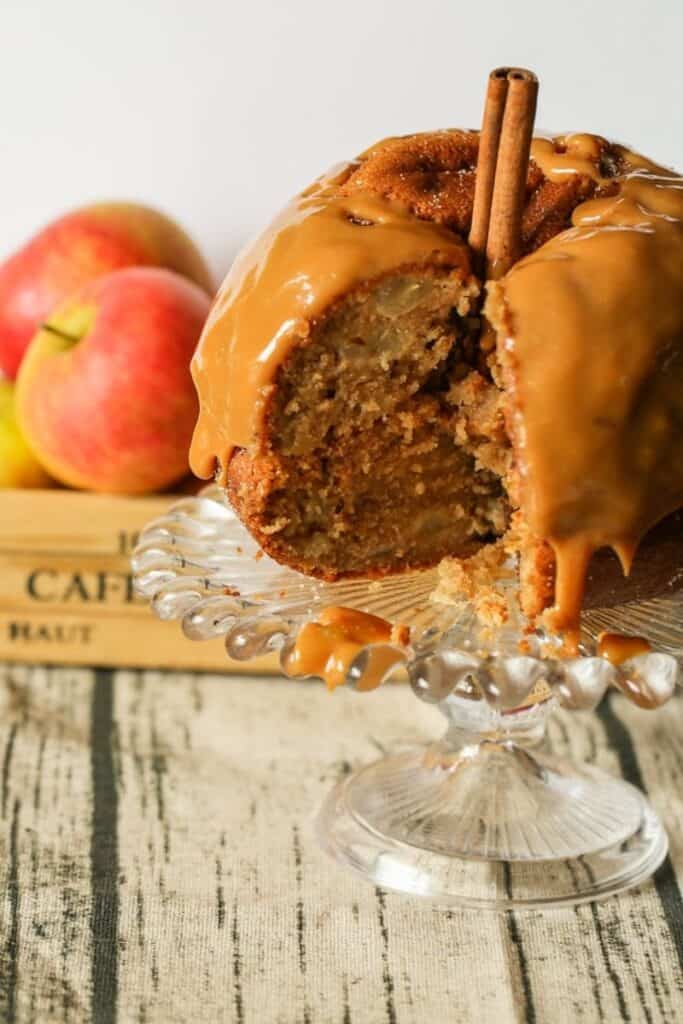 An autumn apple spiced cake topped with toffee sauce makes for the perfect dessert when craving something indulgent.
Serve with some fresh cream or ice cream for the perfect bite.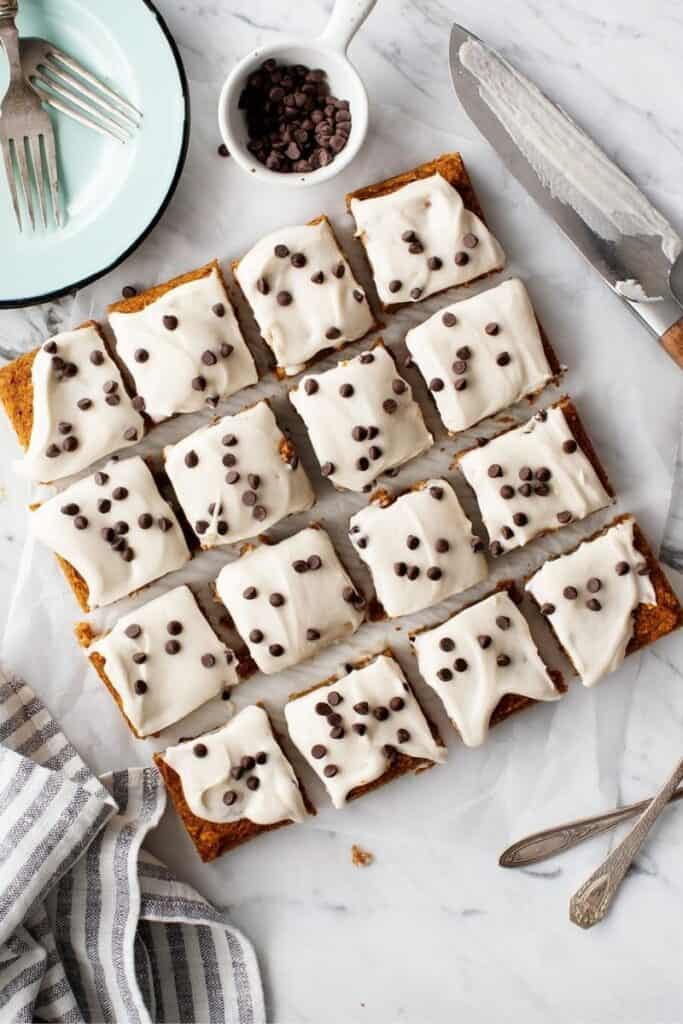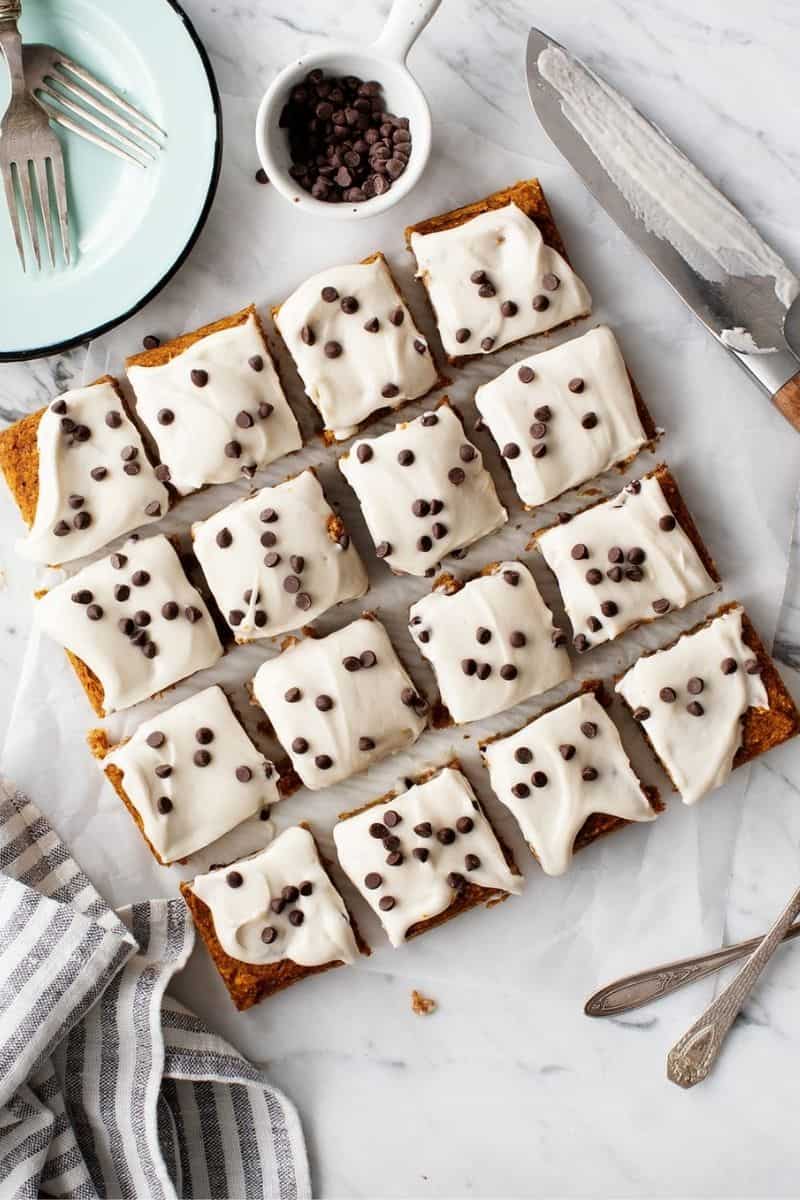 I love a dessert topped with cream cheese frosting, and these vegan pumpkin bars are no exception.
They are the perfect snack to pack in your lunch for your coffee break.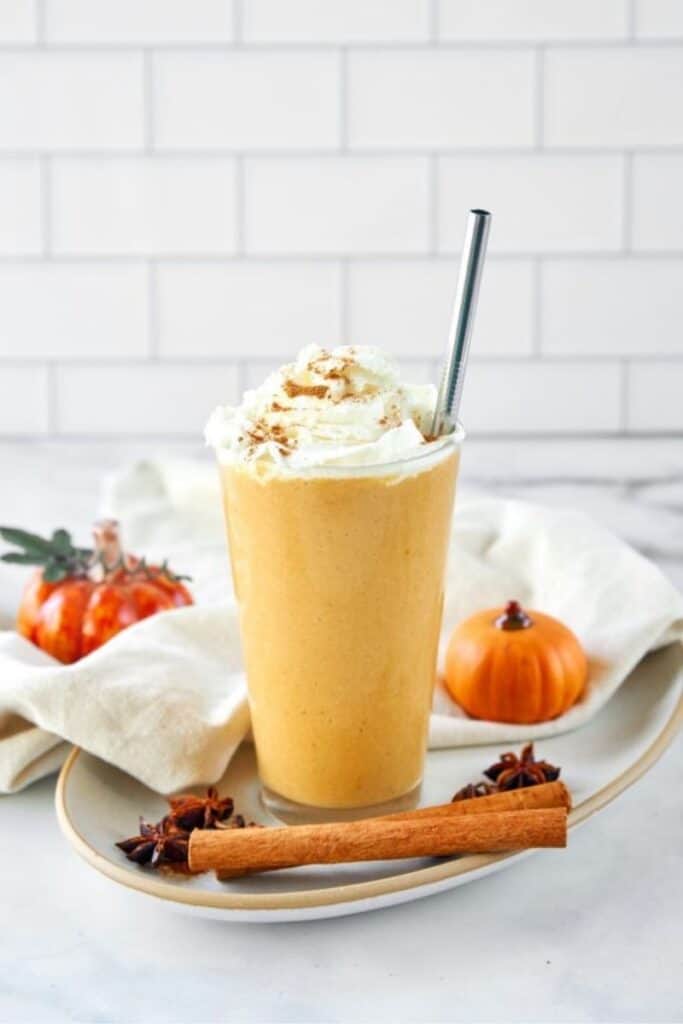 Sometimes the perfect dessert comes in liquid form.
A delicious pumpkin Frappuccino is a perfect dessert when you are looking for something hot and sweet after a filling meal.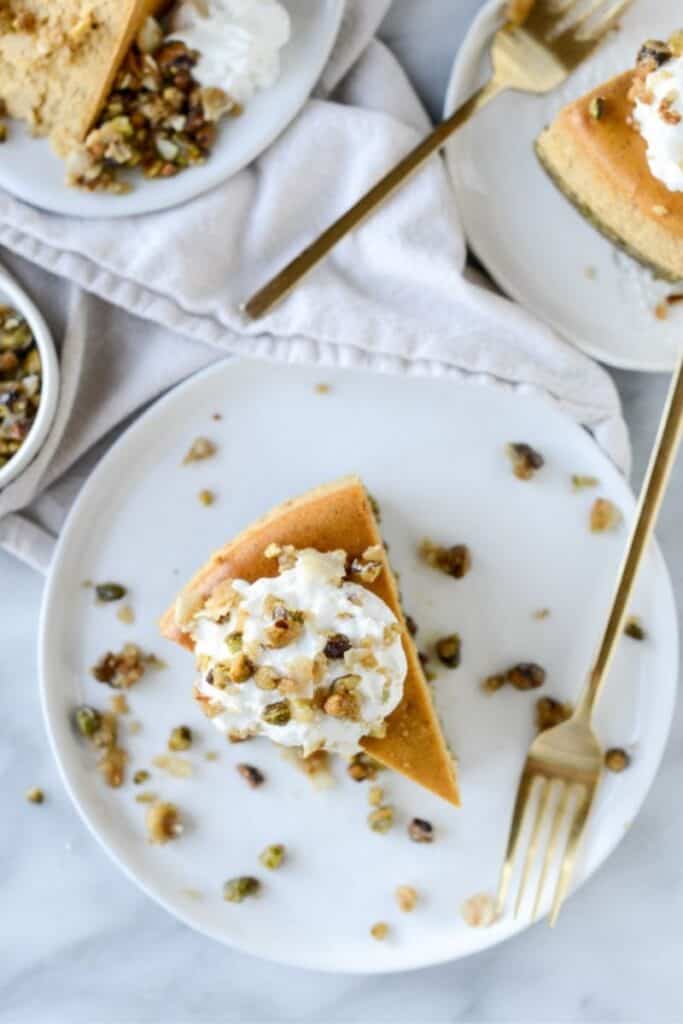 From its pistachio-macaroon crust, pumpkin cheese center, and pistachio coconut crumble on top, it's hard to pick which layer I love more.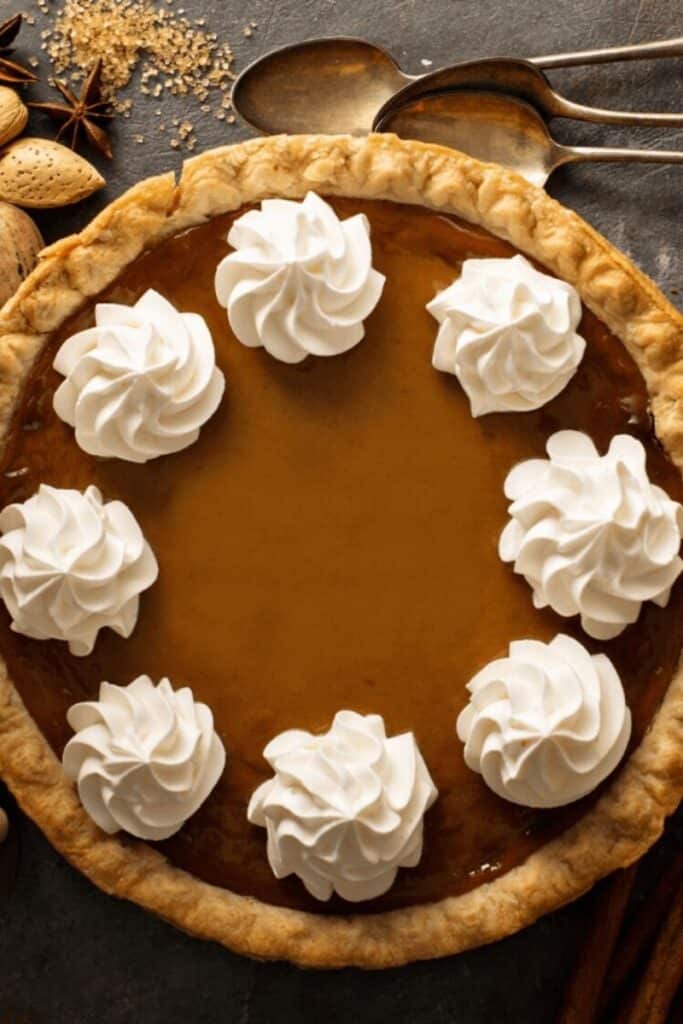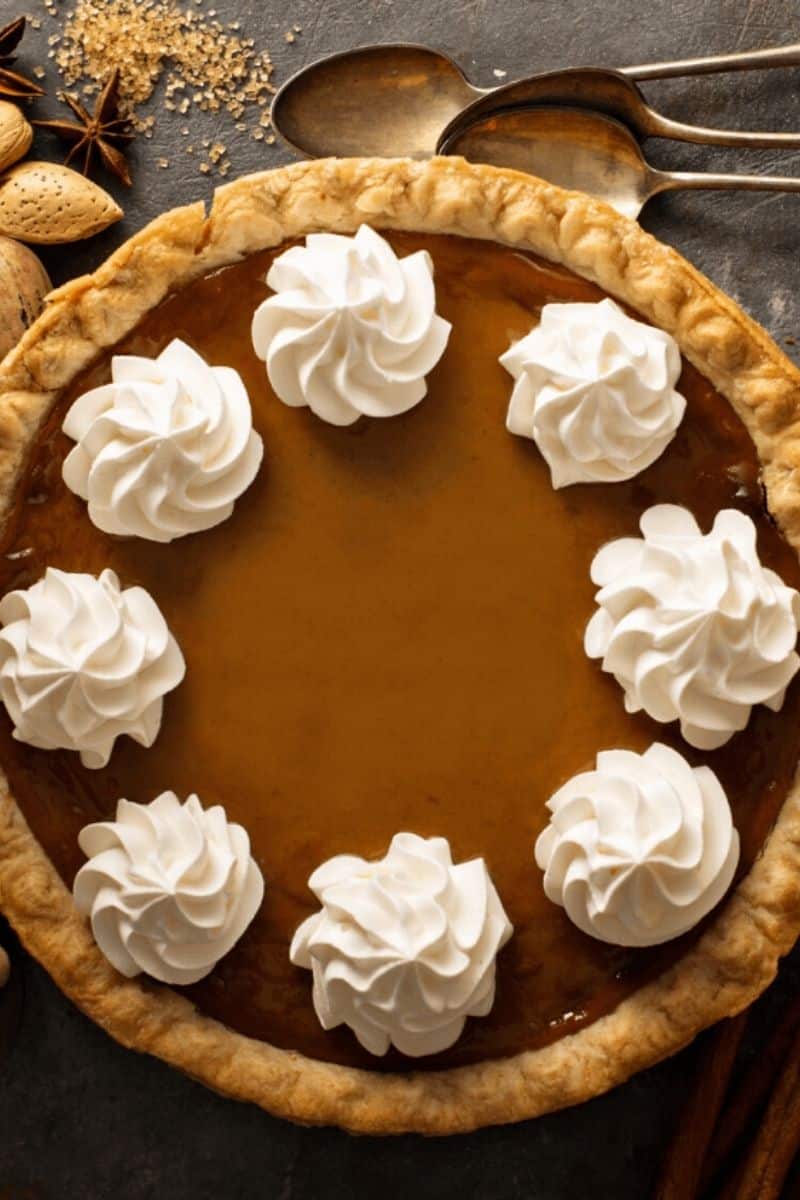 Pumpkin pie is the quintessential fall-time dessert.
This classic pumpkin pie recipe is the perfect example of why this classic remains the ultimate autumn-time favorite.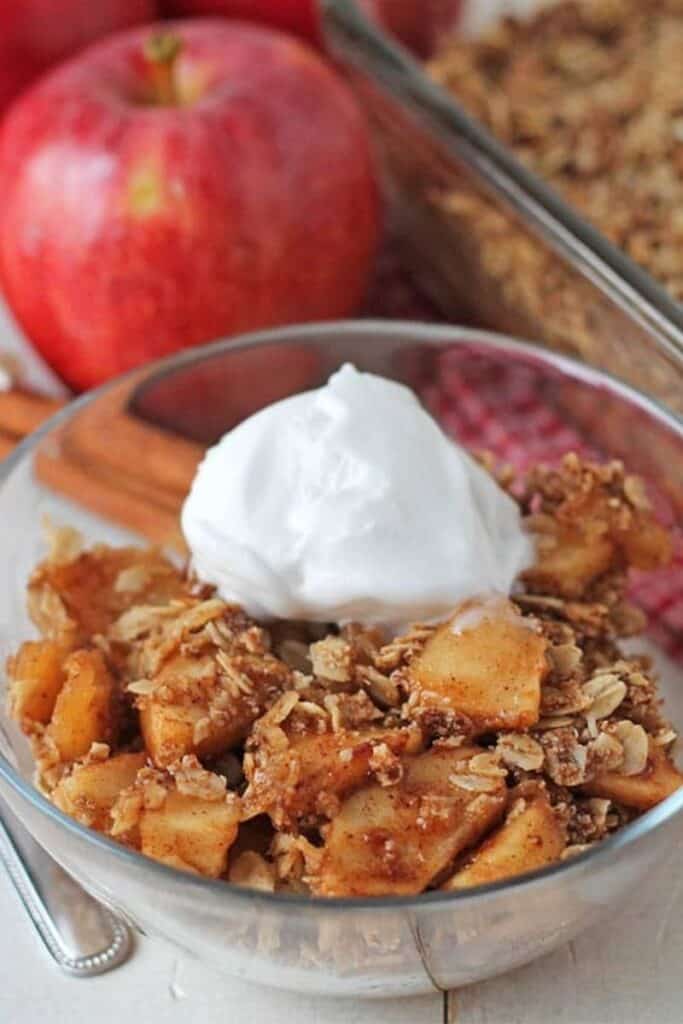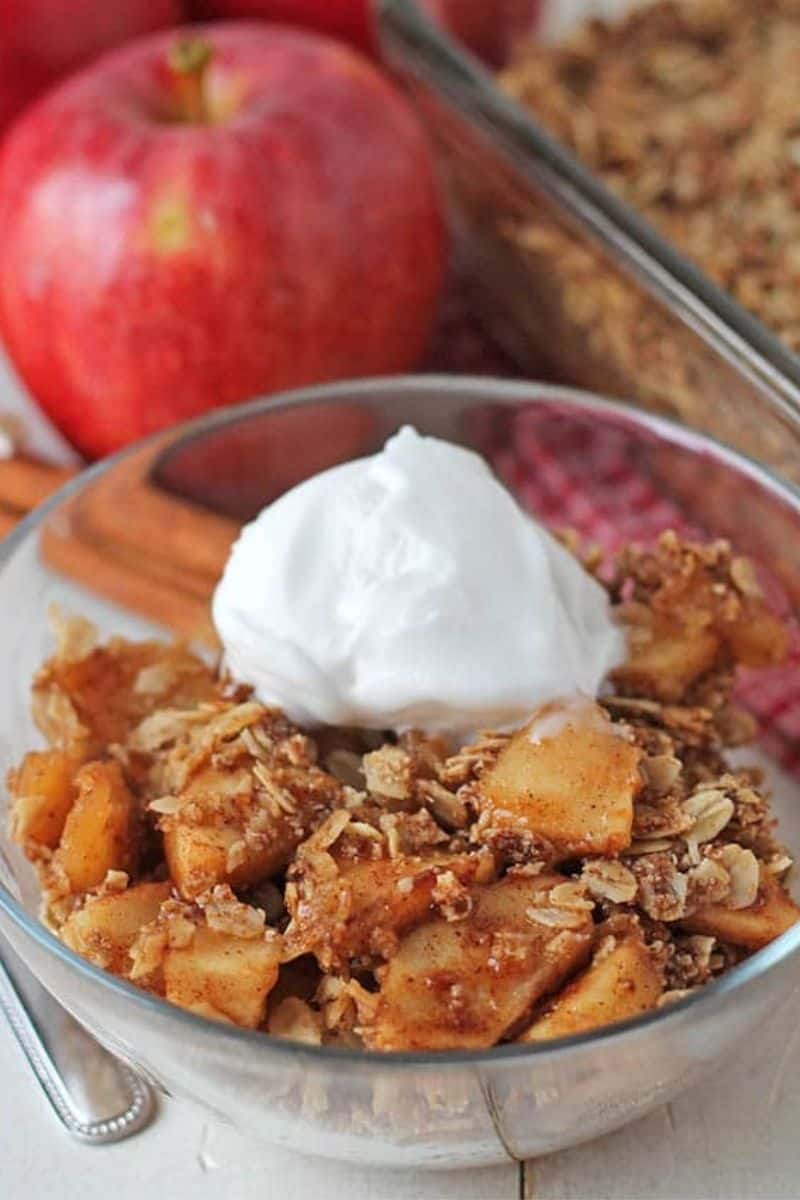 Being smack in apple season, it's now the perfect time to make some easy, yummy vegan apple crisp.
Enjoy some caramelized apples topped with some crunchy oats, plus your favorite dairy-free ice cream.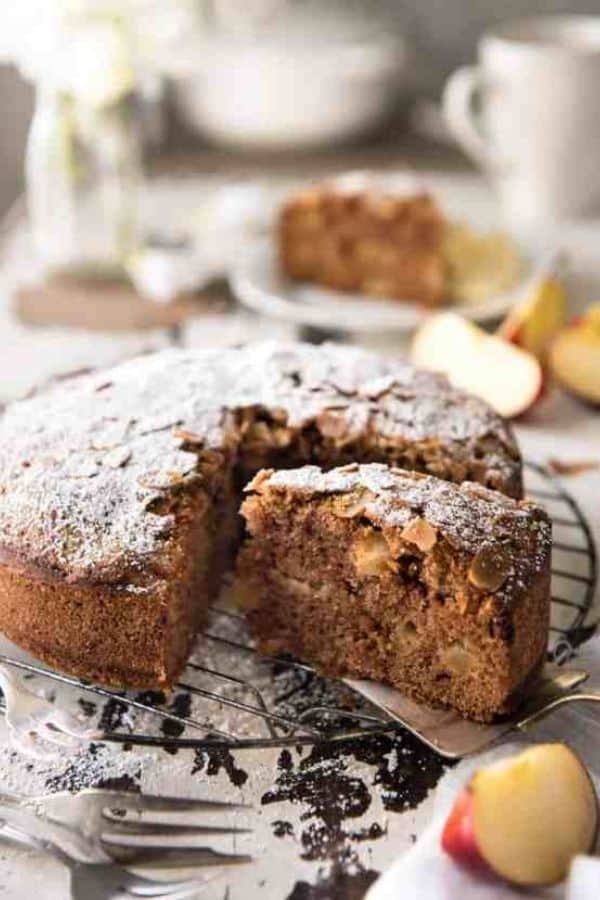 From a moist apple cake to pumpkin fudge brownies, give these two delicious recipes a go!

50+ BEST YUMMY COZY FALL RECIPES OF THE SEASON